And the parliamentary declaration of members' interests makes it clear that they come from across the party spectrum.
Thozamile Botha, a former Cosatu leader, then an Eastern Cape ANC politician and now a Congress of the People (Cope) MP, is head and shoulders above his parliamentary colleagues, with 30 properties.
Of these, 15 are flats in Port Elizabeth. Botha also lists three properties in Hartbeespoort, the North West resort town adjacent to the Hartbeespoort Dam that boasts upmarket estates.
Botha declared a plot in Bracken­fell, a suburb to the east of Cape Town. He also owns farmland in Alexandria in the Eastern Cape and in Gerhardsville, near Centurion in Gauteng. Botha's property listing also includes a piece of land in Centurion and land in Noordwyk, an upmarket area in Midrand.
Two portions of land declared by Botha are in the Northern Cape area of Rietfontein, and he also owns two portions of land in Gemullenhoeksen West, one 80.9 hectares in extent. A Sandton "unit" also appears on Botha's list.
The second largest portfolio is that of the Democratic Alliance's Petronella Duncan, who declared 14 properties. Eight are in Langebaan, the holiday resort town on the Western Cape coast. Duncan's properties range from 280m2 to 1489m2.
Declared
She also owns two portions of land in Calypso Beach, a coastal area north of Langebaan that borders a country estate, and a flat and a "unit" in Belleville, Cape Town.
She owns a house in Paarl in the Cape winelands and a property in Velddrif, a coastal fishing town in the Western Cape.
Hot on Duncan's heels is the ANC's Salamuddi Abram, with 13 properties, including four large holdings in the Free State. Two of them, in the agricultural hub of Vrede, are 368 hectares and 184 hectares respectively. Frankfort, a small mining town in the Free State, is home to Abram's other two large properties. Both pieces of land are more than 192 hectares in extent.
Abram also declares six properties in Benoni; he is the 50% owner of three of them and holds a 25% share in another.
Rounding off Abram's property declarations is a 500m2 stand in the Johannesburg suburb of Sandton.
Immediately below Abram, with seven properties each, are Dennis Gamede (ANC), Godfrey Oliphant (ANC), Sheila Shope-Sithole (ANC) and Kennett Sinclair (Cope).
Seven MPs declared their ownership of six properties each: Corné Mulder (Freedom Front Plus), Ernest Eloff (DA), Chun-Chiao Huang (Cope), Mosiuoa Lekota (Cope), Erik Marais (DA), Lemias Mashile (ANC) and Anton Alberts (FF+).
* Got a tip-off for us about this story? Email [email protected]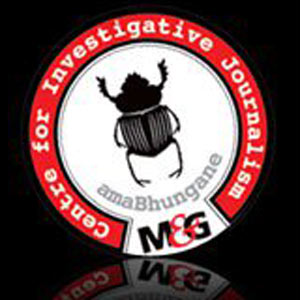 The M&G Centre for Investigative Journalism (amaBhungane) produced this story. All views are ours. See www.amabhungane.co.za for our stories, activities and funding sources.