Julie Mahomed – R431 000
Julekha "Julie" Mahomed was Zuma's lawyer. It was she who testified in Shaik's trial about his payments to Zuma being covered by an interest-bearing "revolving loan agreement".
Watch our video with the investigative team behind this story
The KPMG report reveals that among the documents the Scorpions had seized was one that suggested someone was considering using Mahomed's trust account to transfer money from France.
---
Read more on the 'kept politician'
Zuma corruption: South Africans have a right to know
Secret report reveals how millions flowed to Zuma
Zuma corruption: Of battleships and Nkandla
Banks bent over backwards for Zuma
All the president's willing benefactors: Part one
Other politicians at the Zuma trough
---
A hand-drawn diagram on the back of an unrelated October 2000 account from the University of Zululand reflected the following plan: "R1m from Paris to Mauritius. From Mauritius to A Moodley Trust a/c and then to Juli's Trust a/c."
Anand Moodley was Shaik's attorney and, KPMG says, it is possible that "Juli" referred to Mahomed.
On July 12 2004 Zuma issued a cheque in favour of his Nkandla builder, Eric Malengret, for R120 000.
KPMG reveals that a credit transfer of R120 000 was made into Zuma's account the same day. The funds originated from the J Mahomed Attorneys trust account. The source of the funds is unknown.
On August 12 2004 Zuma issued a cheque in favour of Malengret for R30 000.
Two credits, totalling R30 000, were transferred into Zuma's account the same day, R20 000 from Mahomed's firm's trust account and R10 000 from its business account.
The sources of the funds are unknown, says KPMG.
It appears that Zuma may also have benefited – through Mahomed's trust account – from another arms deal company, Ferrostaal, which led the consortium that won the submarine contract.
On July 6 2005, a R281 000 cheque, drawn on her trust account, was deposited into a Wesbank account to make up Zuma's arrear payments on a Mitsubishi Pajero 4×4.
According to KPMG, it appears the funds came to Mahomed through three similar deposits into another of her accounts, two of which bore the reference "Ferroman".
Ferroman was a local Ferrostaal subsidiary with a black economic empowerment component.
Mahomed herself was a director of Ferroman, which was intended to be a vehicle for pursuing Ferrostaal's offset obligations arising out of the submarine deal.
Vivian Reddy – R324 110
Durban businessperson Vivian Reddy appears to have become involved in funding Zuma's Nkandla development when financial pressures made it difficult for Shaik's companies to pay.
On November 3 2000, Reddy lent R50 000 to Zuma's builder, Eric Malengret.
KPMG notes: "We understand that Reddy indicated that the funds had been advanced to Malengret as a result of cashflow problems Malengret experienced due to the development for Zuma and due to Zuma's tardiness in reimbursing him for work completed."
Reddy later also stepped in to assist Zuma with arranging a home loan from First National Bank.
According to KPMG, Zuma applied to FNB for a home loan on June 7 2002 in the amount of R650 000. "V Reddy" was indicated as having accepted responsibility to pay the monthly instalments.
A fortnight later, Reddy also signed a suretyship, binding himself for up to R400 000 should Zuma default.
FNB confirmed to Reddy on December 12 that the bond over the property had been registered in the amount of R900 000.
The loan was repayable over 20 years at R12 117 a month – and it was noted that the debit order would be raised against Reddy's cheque account.
KPMG found Reddy serviced the bond account until May 25 2005, when Zuma took over the payments. The value of the payments until then was R274 110.
On April 8 2006, the outstanding balance on the bond was R854 229.
Zuma did attempt to begin to repay Reddy in 2004 – but he needed help (See Khulubuse Zuma).
Reddy has said publicly that he has been repaid in full.
In response to the Nkandla public- works scandal, Zuma recently told Parliament: "I engaged the banks and I am still paying a bond on the first phase of my home."
It seems likely that the president was referring to the loan from FNB.
Khulubuse Zuma – R180 000
On October 30 2004, Jacob Zuma issued a cheque in favour of Reddy for R164 500 to repay the latter for servicing Zuma's bond repayments on the Nkandla development.
The bank returned the cheque as unpaid, because Zuma's account was already R163 170 in the red.
In February 2005, KPMG's report says, Zuma's now controversial businessperson nephew came to his aid.
Zuma's cheque account revealed a R180 000 deposit on February 26 2005 with the reference "Khulubuse".
"Before this deposit," KPMG says, "Zuma's account indicated an overdraft balance of R91 704. The deposit slip indicates that a cheque in the name of KC Zuma was deposited. We understand that the cheque was drawn on the account of Khulubuse Clive Zuma."
Thereafter, Zuma issued seven post-dated cheques to Reddy, totalling R180 000.
Khulubuse's ventures into big business – especially his involvement in Aurora Empowerment Systems' disastrous takeover of gold mines on the Rand – have been controversial.
His early support for Zuma begs the question whether this past financial relationship generated any degree of presidential access or protection.
Nora Fakude-Nkuna – R174 200
When Parliament's ethics committee investigated Zuma's alleged non-declaration of interests in 2003, it was presented with evidence that Bohlabela Wheels, the company of Nelspruit businessperson Nora Fakude-Nkuna, a longtime friend of Zuma, had paid the architects' fees for the then deputy president's Nkandla estate.
The invoice for R34 200 was dated March 2000.
In reply, Zuma and his nephew Kusa Raymond Zuma, who worked for Bohlabelo Wheels, said Kusa was responsible for the payment and had organised it with Fakude-Nkuna without Zuma's knowledge.
KPMG shows further payments:
August 14 2000: "KR Zuma" deposits R100 000 into the account of Zuma's Nkandla builder, Malengret. But the deposit comprises two cheques drawn on Bohlabela Wheels and one from Fakude-Nkuna.
October 4 2000: "KR Zuma" makes another cheque deposit of R40000 and the details reflected in the deposit slip indicate that the drawer's name was Bohlabela Wheels.
Replying to questions on these payments in the 2003 Parliamentary investigation, Zuma "indicated that there was a verbal agreement between him and Fukude and that it was not an interest-free loan", says KPMG.
* Got a tip-off for us about this story? Email [email protected]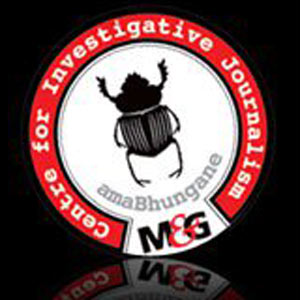 The M&G Centre for Investigative Journalism (amaBhungane) produced this story. All views are ours. See www.amabhungane.co.za for our stories, activities and funding sources.