On Monday, all sides agreed to continue with the hearing from where it left off in August last year. Ronnie Mendelow took the stand and continued with his evidence in chief, which he began giving last year prior to attorney Sandile July's recusal.
Eastern Cape advocate Selby Mbenenge SC was appointed by the NPA last year to take over as chair from attorney Sandile July, who recused himself following an application brought by the NPA on the grounds that his position as a director at Werksmans Attorneys could create a perception of bias.
Werksmans represents steel giant ArcelorMittal South Africa (Amsa) in matters relating to the ongoing multibillion rand rivalry between Imperial Crown Trading and the Sishen Iron Ore Company (Sioc), a subsidiary of Kumba Iron Ore, over a 21.4% stake in the Northern Cape Sishen Mine.
Before his recusal, July had heard the start of Ronnie Mendelow's testimony, the lawyer acting for ICT. The catalyst for Breytenbach's suspension, according to the NPA, was a letter of complaint that Mendelow sent to the then national director of public prosecutions Menzi Simelane in October 2011. Mendelow claimed that Breytenbach had "an unnaturally close relationship" with the legal counsel for Sioc, advocate Michael Hellens SC.
Breytenbach has maintained that her suspension is a ploy by acting national director of public prosecutions Nomgcobo Jiba to stop the prosecution of former crime intelligence boss Richard Mdluli – a case Breytenbach pursued relentlessly until her suspension in April last year.
On Monday, Mendelow claimed that affidavits, which had formed part of a search and seizure warrant application – to raid Imperial Crown Trading's offices in July 2011 – were drafted by Hellens on behalf of Hawks investigators, who then only had to sign them.
'In cahoots'
Mendelow referred to several emails sent from Hellens to Breytenbach during the course of 2011, in which he attached draft affidavits to be used in the warrant application by Lieutenant Colonel Sandra van Wyk, who led the police's investigation into alleged fraud committed by ICT.
Mendelow testified on Monday that the involvement of Hellens in drafting various affidavits was "disingenuously disguised by Van Wyk and Breytenbach".
"You won't see the name advocate Hellens anywhere. It was disguised, because it was highly improper for the legal representative of the complainants to be drafting affidavits for search and seizure warrants and that is why there were so one-sided and lacked objectivity," said Mendelow.
Mendelow then produced a spreadsheet document he had compiled before Monday's hearing in which he alluded to "enormous contradictions in the affidavits by Van Wyk and Breytenbach".
Mendelow referred to a criminal complaint lodged with the police by the department of mineral resources against Sioc. He testified that Van Wyk "turned a blind eye to a case which was inextricably linked to the case she was investigating already".
Mendelow read directly from his document that Breytenbach and Van Wyk had worked "in cahoots" and that Hellens "was permitted to dictate the contents of the search and seizure affidavits to Breytenbach and Van Wyk".
The hearing continues.
* Got a tip-off for us about this story? Email [email protected]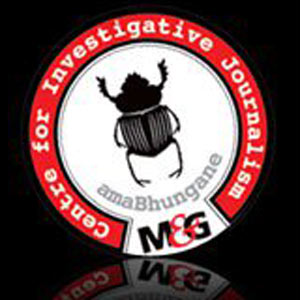 The M&G Centre for Investigative Journalism (amaBhungane) produced this story. All views are ours. See www.amabhungane.co.za for our stories, activities and funding sources.