The disciplinary case against suspended prosecutor Glynnis Breytenbach turned into a trial within a trial this week when the hearing honed in on the legal battle between two mining companies over a stake in the world's biggest opencast iron ore mine.
The fight between politically connected mining firm Imperial Crown Trading (ICT) and the rival Sishen Iron Ore Company, a subsidiary of Kumba Iron Ore, moved to centre stage at the National Prosecuting Authority's head office in Silverton, Pretoria.
Allegations of forgery, badly copied and pasted documents and claims that a former Sishen employee put "his hands deep in the file" of the ICT application at the department of mineral resources office in Kimberley dominated proceedings.
ICT claims that Sishen was responsible for "contaminating" its application for a 21.4% stake in the Sishen iron ore mine in the Northern Cape. The company had close ties with then-president Kgalema Motlanthe's partner, Gugu Mtshali, who was later joined by Atul and Ajay Gupta and President Jacob Zuma's son Duduzane as shareholders.
Back in 2009, the deadline for renewing old-order mining rights expired on a four-day holiday weekend. Sishen claims that ICT made copies of Sishen's deeds on the weekend and forged them for use in its own last-minute application.
ICT makes the counter allegation that Sishen forged the title deeds used in its own application and "surreptitiously slipped" them into ICT's, so it could "later falsely implicate ICT and thus ensure its failure".
Counterallegations
The department of mineral resources awarded the stake to ICT on the basis that both applications were lodged on May 4 2009, but that ICT had the better black economic empowerment rating.
Sishen took the decision to court on review and won a favourable judgment.
It simultaneously lodged a criminal complaint against its rival following the revelation that the latter's application was incomplete and that the department had date-stamped the application May 4 despite a signature on the form dated May 5.
The allegations and counterallegations by the two firms came close to overshadowing the purpose of the hearing, namely to determine whether Breytenbach had acted improperly as prosecutor.
The NPA's case against Breytenbach revolves around her handling of a fraud investigation into ICT relating to its Sishen application, and ICT's lawyer Ronnie Mendelow used much of his evidence under cross-examination to highlight his client's claims against Sishen.
At one stage, Breytenbach's advocate, Wim Trengove, put it to him: "You are biased and you are paid to be biased. Your commercial interest and professional duty is to advance the case of ICT."
Trengove's cross-examination centred on allegations that Breytenbach, who was suspended by the NPA in April last year, had shown bias by merely paying lip service to ICT's countercomplaint of fraud against Sishen.
Engaging
Mendelow and ICT lodged a complaint of bias against her in October 2011. Breytenbach is also accused of "engaging" Sishen's legal counsel, advocate Michael Hellens, against ICT in the drafting of affidavits for an application for a warrant to search ICT's Kimberley premises.
Breytenbach has maintained that the ICT claim is a smokescreen and that her suspension resulted from her persistence in seeking to prosecute crime intelligence boss Richard Mdluli for fraud. She alleged that the national director of public prosecutions Nomgcobo Jiba wanted to head off the Mdluli probe.
Breytenbach was suspended a week after she informed Jiba that she intended to seek a judicial review of the decision to withdraw charges against Mdluli.
During the disciplinary hearing last year, Trengove also referred to a "clash" between Breytenbach and her boss, advocate Lawrence Mrwebi, over his decision to withdraw fraud charges against Mdluli.
Trengove surmised that Mrwebi "seems to have used the complaint [by Mendelow] to get rid of advocate Breytenbach".
He set out this week to show that ICT's complaint of bias against Breytenbach was "absurd", that the complaint against Sishen was based on "very flimsy evidence" and that the evidence against ICT was abundant and warranted deeper investigation.
Controversial prospecting
Trengove questioned Mendelow over ICT's allegation that Sishen could have stealthily taken the title deeds from ICT's application after 11am on May 4, once the office of the department of mineral resources was reopened after the holiday weekend.
In cross-examination of Mendelow, Trengove said: "They got hold of the application, which was only lodged after 11am, and saw the title deeds certified by Mr Cidraas [Teboga Cidraas, a junior clerk in the registrar's office]. They go off and have forgeries produced and they go back to the same Mr Cidraas to certify the forgery, when?"
Mendelow responded: "On the day." Trengove continued: "So he is then asked … to certify copies of the same document twice on the same day. And he certifies that it is a true copy of the original … original what? So Mr Cidraas certified a document that screamed of forgery?
"The Sishen forger, having now hatched this plan to contaminate ICT's application has those forgeries produced on May 4 and then waits five weeks until June 19 [2009], before slipping them into the file?"
A key aspect of the charges levelled against Breytenbach appeared to have been undermined on Tuesday, when Mendelow, the NPA's main witness against her, initially conceded the probable existence of a second version of the forged document in relation to ICT's controversial prospecting rights application.
Pressed on the matter by Trengove, he eventually agreed that the existence of a second version of the forged document might be a "smoking gun" in the fraud case being investigated against his client.
The relevance of Mendelow's concession, Trengove said, was that it illustrated the lack of merit in the claim by Mendelow and the NPA that Breytenbach had shown bias and merely "paid lip service that they were going to investigate the claim against Sishen".
Further, the concession supported Sishen's assertion that it had not planted forged title deeds in ICT's application and that the documents had come from ICT itself.
However, during his reexamination by the NPA on Thursday morning, Mendelow denied his earlier admission that it could be evidence of a smoking gun. He told the hearing: "There is no smoking gun at all."
* Got a tip-off for us about this story? Email [email protected]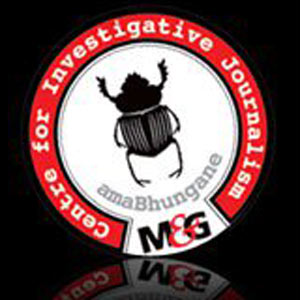 The M&G Centre for Investigative Journalism (amaBhungane) produced this story. All views are ours. See www.amabhungane.co.za for our stories, activities and funding sources.