"My boyfriend really loves Valentine's Day." These were the words of Reeva Steenkamp (30) to a shop assistant in eastern Pretoria around 3pm on February 13 – just 12 hours before she was shot and killed.
By 5am on February 14, Steenkamp was dead – allegedly at the hands of her boyfriend, Paralympian Oscar "Blade Runner" Pistorius.
The Mail & Guardian has learnt that Steenkamp, an FHM model, visited Party Box Goodies, a gift shop in the Hazeldean Square just up the street from Pistorius's house in the upmarket Silver Woods gated community.
She was there to buy "Valentine's Day wrapping paper", according to the shop assistant who helped Steenkamp. The assistant, who asked not to be named, said that the blonde model appeared happy and in love. "She was smiling and laughing when she arrived," said the assistant. "She walked out smiling, too … I offered to wrap the gift for her. It was a photo frame and four photographs of the two of them [Pistorius and Steenkamp]. I told her that it's good for women to give Valentine's Day gifts instead of expecting presents from their boyfriends. She agreed, and added: 'This is a surprise for him. He loves surprises.'"
---
More Oscar Pistorius coverage
Pistorius: Firms try to dodge speeding bullet
Reports of aggression haunt Oscar Pistorius' social relationships
Pistorious surrounded by guns
---
Police would not confirm specific details regarding the alleged crime scene inside Pistorius's home, but it was rumoured that the white picture frame lay shattered beside Steenkamp's body when police arrived.
Police spokesperson, Brigadier Denise Beukes said forensic detectives had taken over the crime scene and that details of the scene remained "unclear". However, she confirmed that there was no sign of forced entry into Pistorius's home.
Incidents of a domestic nature
On February 14, reports emerged that neighbours had heard screams coming from Pistorius's home on the night of February 13. The police were allegedly called following the sound of gunshots being fired.
Beukes confirmed that, in 2009, Pistorius was charged and arrested following allegations of "incidents of a domestic nature" made by another woman. The charges were later withdrawn .
Pistorius was expected to appear in court on February 15 on a murder charge. The state was expected to oppose bail. Beukes said this was "standard" in cases involving alleged murder.
Initial reports said that Pistorius told the police that he mistook Steenkamp for an intruder and fired "at least two shots" early on the morning of Valentine's Day.
Beukes later said that version of events did not come from the police. Pistorius was due to make an official statement to the police late on the afternoon of February 14.
Steenkamp tweeted on February 13 that Valentine's Day "should be a day of love for everyone" and, earlier: "It's a beautiful day! Make things happen. Starting my day off with a yummy healthy shake from my boo." A few weeks ago, she had boasted on Twitter about Pistorius, posted a picture and said: "He's beautiful to look at and says some smart stuff too."
Pistorius was held at the Boschkop Police Station in eastern Pretoria on Februay 14. He arrived in the back of a police van as part of a 10-car convoy. He later appeared wearing sneakers, jeans and a grey hoodie, obscuring his face from the scores of national and international media waiting outside.
He was taken to the Mamelodi Day Hospital, where blood samples were taken – standard practice in murder investigations. Pistorius was transported back to the station where it is believed he was formally charged and gave a statement to the police.
* Got a tip-off for us about this story? Email [email protected]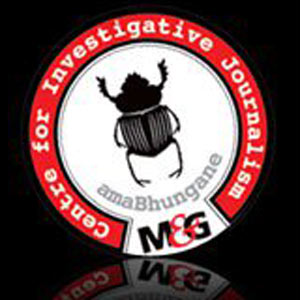 The M&G Centre for Investigative Journalism (amaBhungane) produced this story. All views are ours. See www.amabhungane.co.za for our stories, activities and funding sources.