The two women will never know each other but their names are now inextricably linked – Anene Booysen and Jyoti Singh Pandey.
Before they died, they had little in common. Pandey was a 23-year-old living and studying physiotherapy in New Delhi. More than 9 000km away, Booysen was a 17-year-old ­living in Bredasdorp, a small rural town nearly 200km southeast of Cape Town. She never finished school but had recently found a job as a cleaner at a construction company in town.
By now the two young women have become connected in the minds of the South African public after each was repeatedly raped by a group of men. Both were disembowelled and both died from the wounds their attackers inflicted on them.
Pandey was attacked last year on December 16 by six men, who allegedly raped her repeatedly and bludgeoned her with an iron rod. She had boarded a bus in South Delhi to go home in the early evening after watching a film with a male friend. The two were trapped and the attack started, her friend was beaten as well but he survived. Both were left for dead at the side of the road. Reports say that doctors operated to remove large sections of her intestines in an effort to save her but Pandey died of her ­injuries in hospital on December 29. All six of her alleged assailants are standing trial.
Fast forward six weeks. At about 4am on February 2, a security guard found Booysen with parts of her intestines next to her in the dirt at a construction site. She had been gang raped and died about six hours later in hospital – after identifying one of her attackers. Two men, Jonathan Davids (23), who is reported to be Booysen's ex-boyfriend and a family friend, and Johannes Kana (21), appeared in the Bredasdorp Magistrate's Court this week on charges of rape and murder.
There were some similarities in the public reaction to the two attacks. But in India, the public outcry became a high-pitched wail that spread across the region.
Something in India had to change
News reports tell of thousands of protesters gathering to hold a ­candlelight vigil for Pandey in front of the Indian Parliament in New Delhi. Protests and vigils started the day after the attack occurred and, during the weeks to come, protest action spread not only to other Indian ­cities including Kolkata, Bangalore and Mumbai, but also across the border to Sri Lanka, Pakistan, Nepal and Bangladesh.
The Indian people used posters, songs, music and street plays to convey the message that something in India had to change. After a week of protests, on December 22, protesters clashed violently with police. On that day, violent protests also took place in other Indian towns and cities, including Jaipur, Ahmedabad, Latchicharge, Nashik, Vadodara and Faridabad.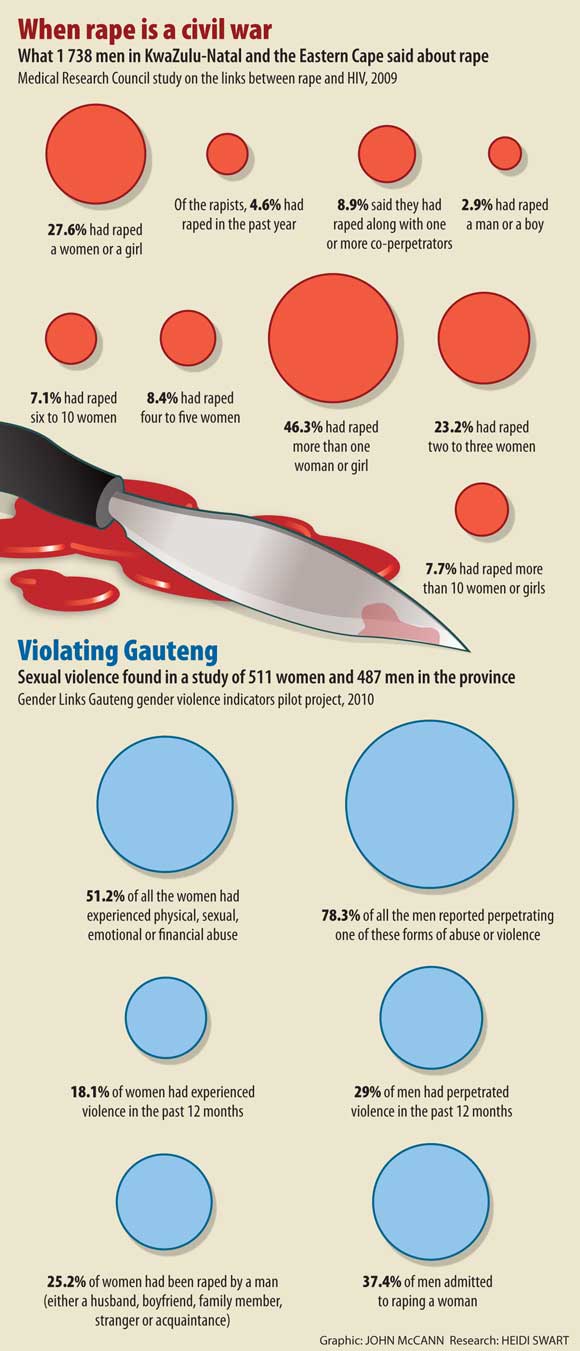 Graphic: John McCann
As people's anger increased and the anti-rape protest scenes resembled those of a violent service delivery protest here in South Africa, news footage showed riot police using tear gas, water cannons, batons and brute force on angry demonstrators, and one policeman died in the confrontations.
The violence subsided, but after Pandey's death, thousands of protesters again gathered in India to pay homage to her, who had by now been dubbed "India's daughter". Tensions rose and, in early January, violence broke out again.
I n South Africa, the turnout in support of Booysen was not quite the same. Despite widespread condemnation of the attack, including strong statements from the presidency, the ANC Women's League, trade union federation Cosatu, opposition ­parties and civil society groups, the few vigils that did take place were on a relatively small scale by comparison.
On February 7, President Jacob Zuma spoke out against Booysen's attack: "The whole nation is outraged at this extreme violation and destruction of a young human life.
"This act is shocking, cruel and most inhumane. It has no place in our country. We must never allow ­ourselves to get used to these acts of base criminality to our women and children," he said.
He asked the courts to "impose the harshest sentences on such crimes, as part of a concerted campaign to end this scourge in our society".
Efforts to stop rape
But, save for a small Democratic Alliance-led protest in front of Parliament on February 11, protest placards at Booysen's funeral on Saturday February 9, and the crowds outside the Bredasdorp Magistrate's Court this week, not much else has happened. Neither Zuma nor any other national or ANC leaders were reported to be in attendance at the girl's funeral.
By contrast, Indian Prime Minister Manmohan Singh and the president of the ruling Indian National Congress party, Sonia Gandhi, were at the New Delhi airport to receive Pandey's body at 3.25am on December 30 when it arrived from the Mount Elizabeth Hospital in Singapore, where Pandey died; the ambulance transporting her body to the funeral was escorted by more than 20 police vehicles carrying riot police.
If the South African reaction to Booysen's rape and murder is anything to go by, water and lights still take precedence over the safety of women and children. The question is: Why?
One possible explanation is the absence of leadership on the issue.
Mbuyiselo Botha, spokesperson for the Sonke Gender Justice Network, said strong political will would have to be the main driver behind efforts to stop rape in the country. He said that leaders, especially Zuma, needed to do more.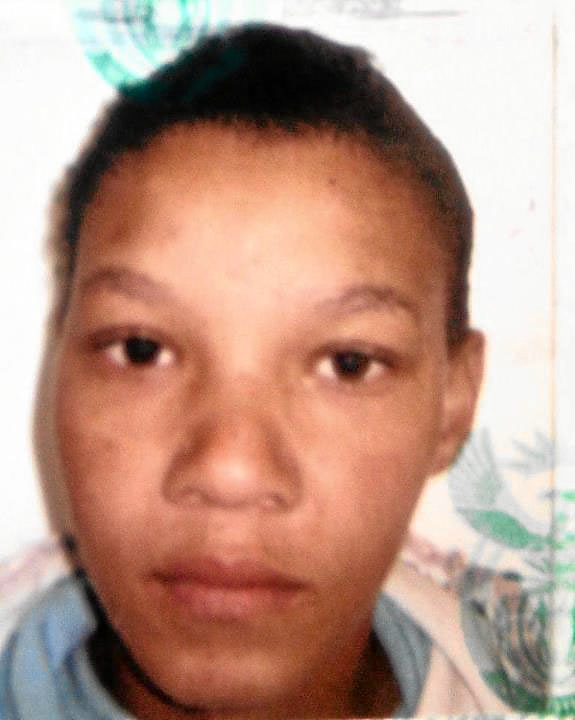 Anene Booysen
"Zuma needs to lead from the front. It is all very well for him to say that he condemns what has happened to Anene Booysen, but that is not where it should end."
Botha made strong and practical ­suggestions on a course of action for Zuma, including a R10-billion fund dedicated to ending rape and gender violence in South Africa.
"Zuma should order the minister of finance to fund a commission of inquiry to examine why violence keeps rising, and to come up with solutions to end the violence in communities and families." He said that the same fund should assist organisations that work to end gender violence, some of which were either closing down or scaling down their services. In July last year a leading non-profit organisation supporting rape survivors, Rape Crisis, almost had to close because of a lack of funding. Botha said that the criminal justice system had to be improved to ensure prosecution. This included increasing the number of dedicated sexual offences courts. In 2006, there were 67 of these courts; by 2012, there were six.
Where is the ANC Women's League?
In December last year, the department of justice and constitutional development said a task team found that dedicated sexual offences courts had to be reopened and that the team was finalising a working model to make it happen. This week, the department said that Justice Minister Jeff Radebe would give an update on the work done by the task team but did not give a date for this.
Barbara Kenyon, the chief executive officer of the Greater Rape Intervention Project, also questioned the role of women in South African politics: "Where is the ANC Women's League? What are they doing for the women, men and children who are raped and assaulted?"
But leadership is only one factor that contributes to inaction in addressing rape and gender violence. Public apathy is another.
Lisa Vetten, an independent researcher and the former senior researcher at Tshwaranang Legal Advocacy Centre, a non-profit organisation that advocates for women's rights, said the issue of rape had become commonplace in the media, and that people simply heard about it too often to be shocked.
"Some of this desensitisation comes from the public's sense of helplessness," said Vetten. "This is not like giving up smoking, or saving the environment. People feel there is very little they can practically do to address the issue."
Vetten said that media coverage of India's protests against rape may have had an impact on South African's reactions to Booysen's rape.
"One has a sense that the media is sensitised by what happened in India, and that the media was looking to see how South Africans would respond. But, if India hadn't happened, would people in South Africa have reacted as strongly?"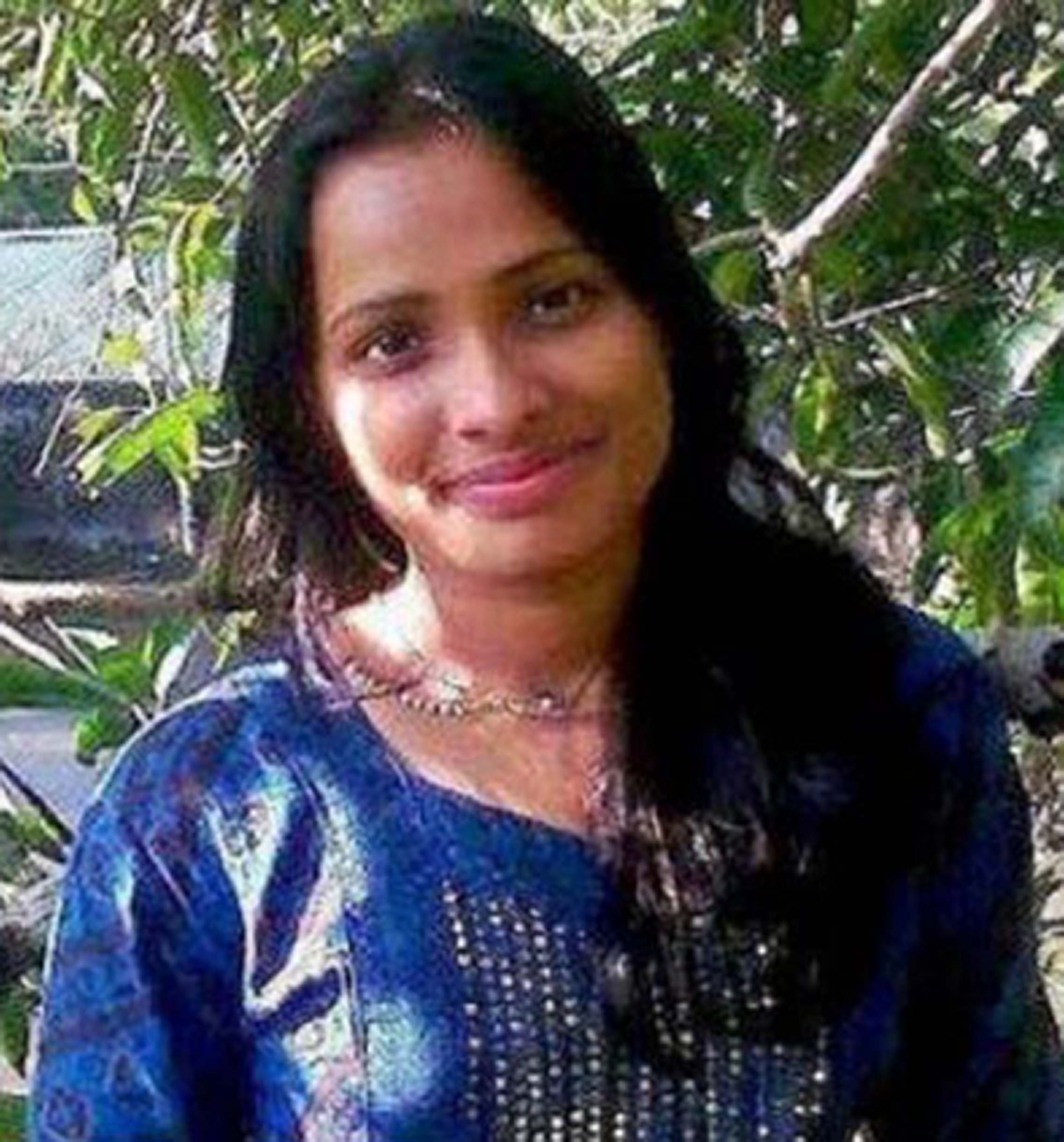 Jyoti Singh-Pandey
Brutality
Vetten said that, although Booysen's case was particularly cruel, it was not the first time rapists had shown this level of brutality.
She recalled an incident in which a young girl was raped, beaten with a rock and thrown into a fire. In another, a woman had been lured to meet a group of rapists, under the pretence that she was going for a job interview. She was taken to a public park, gang raped and beaten so severely that she was brain damaged.
Repeated phone calls, text messages and emails – both before and after the Booysen murder – to Zuma's spokesperson, Mac Maharaj, regarding the president's plan to address gender violence went unanswered.
But the spokesperson for the ANC Women's League, Troy Martens, said they were doing all they could.
"The issue of gender-based violence is a priority for the women's league considering the outrageously unacceptable levels of rape in the country," she said.
"The ANC Women's League is extremely active when it comes to these issues. The women's league at a branch level has dedicated itself to making the voice of women heard at most court cases where women have been the victims of rape."
Jessie Nhlapo, the director of the Thusanang Advice Centre in QwaQwa in the Free State, which helps women to understand their sexual reproductive rights and provides support should they experience sexual assault, said more had to be done.
"Our women politicians, they are the ones who are not doing enough," she said. "They should be pushing these issues in Parliament."
---
What we know – and what we don't know – about rape in SA
Rape remains a harsh daily reality for South Africans and Indians alike. In both countries, it is an equally heinous occurrence.
News headlines from the Press Trust of India posted on Twitter on December 31 tell of the violent and bizarre characteristics of rape: "Five arrested after raping tribal woman in Kanker"; "Man, son, arrested for raping daughter"; "Pregnant woman alleges rape"; "45-year-old woman gang raped"; "Bengal: Woman gang raped, murdered".
In South Africa, similar stories are reported. The Daily Sun reported on several cases in Gauteng in January alone: "Six children aged 10 to 16 on trial for the rape and murder of three other minors, aged 9, 10 and 11"; "A man convicted of raping his 13-year-old daughter for eight years".
The Daily Voice newspaper in Cape Town reported on Monday that a young woman was found dead. She was allegedly raped, strangled and ­hidden under the suspected killer's bed for three days.
The Cape Argus reported this week on a case strikingly similar to that of Anene Booysen: almost 14 years ago, a 14-year-old girl by the name of Valencia Farmer was gang raped and stabbed 53 times before she crawled into the street and was found by neighbours. She also managed to identify her attackers just before she died.
Although the nature of rape and gender-based violence can be gleaned from daily newspaper clippings, it is impossible to say just how many people are raped in South Africa each year.
Annual police statistics only reveal how many complaints were made to police. They do not take into account the rape cases not reported – a number that is believed to be frighteningly high. However, looking at police statistics in combination with other independent research studies shows that rape and gender-based violence affects thousands every day.
Parental absence
In December 2007, the Sexual Offences and Related Matters Amendment Act came into effect. From then to June 30 2011, the South African Police Service recorded 65083 rape complaints. Of them, 16908 did not reach the court and 34741 cases were withdrawn in court. In 5966 cases, the accused was found not guilty. Guilty verdicts were awarded in only 7468 cases – slightly more than 11% of the total reported rapes.
In a 2009 South African Medical Research Council study on the links between rape and HIV, 1738 men in the Eastern Cape and KwaZulu-Natal were interviewed. Part of the motivation for the study was that police rape statistics did not show the true number of women raped.
The study specifically looked at the links between intimate partner violence, HIV and rape. Blood samples to test for HIV were also taken from interviewees. Randomly selected by Statistics South Africa, the men interviewed were from urban and rural areas, represented all racial and income groups and more than 70% of respondents were younger than 30. A high proportion of men in the sample were HIV positive and more than a third of the men interviewed admitted to perpetrating rape. A sixth of them said they had attempted rape.
The study also provides clues as to why those who rape do so. Men who raped saw both their fathers and mothers as being less kind than those who did not rape. Reports of parental absence were significantly higher among men who reported rape. They were also much more likely to have been bullied or acted as bullies when they were children, and were significantly more likely to have been involved in delinquent and criminal behaviour, the illegal use of weapons or to have participated in gangs. They were also much more likely to have been arrested or imprisoned for other crimes.
The study also found that the bulk of perpetrators – 46.5% – were young men aged 15 to 19 years old, followed by those aged 20 to 24 at 18.6%, those 10 to 14 years at 16.4%, while 9.8% were under 10 years old and 6.9% were 25 to 29 years old. Just 1.9% of the men who raped were found to be 30 years or older.
Heidi Swart is the 2012 Eugene Saldanha Fellow in social justice reporting