The country's second president, Frederick Chiluba, who died in 2011, spent most of his retirement defending himself from criminal and civil suits after his immunity was lifted over allegations of plundering national resources.
Now, the stage has been set for the prosecution of fourth president Rupiah Banda after his immunity was lifted by the National Assembly on March 15.
Banda allegedly authorised an illegal crude-oil import deal with the Nigerian National Petroleum Company. It is alleged that the Zambia government paid $2.5-million for the consignment but the money was diverted to an offshore account in Singapore, which had been opened by Banda's son, Henry, who now lives in South Africa and is wanted by the Zambian police on corruption charges. Rupiah Banda was arrested this week and is now out on bail, after having surrendered his passport.
Banda's lawyers have challenged the removal of his immunity and contend the matter is still awaiting a high court ruling.
Banda faces several other charges relating to the 2011 general elections, in which it is alleged that he and his sons spent more than $370-million on election campaign materials.
Justice Minister Wynter Kabimba said Banda's personal handling of such large sums of money and his activities constituted money laundering "on the presumption that the funds in question came from the national treasury as public funds for which he is liable to prosecution".
Legitimacy
However, no law exists in Zambia that regulates campaign financing and it is not clear whether this charge would stand up under court scrutiny. Banda's arrest comes after his lawyers, Robert Amsterdam and Sakwiba Sikota, petitioned the Commonwealth to suspend Zambia's membership for human rights violations.
Amsterdam said this week the removal of Banda's immunity failed to pass the litmus test for legitimacy. "Keeping in mind that this is the same government that only days ago fired live rounds into crowds of voters [in a by-election], the same people who have repeatedly arrested opposition leaders on bogus grounds, and the very same justice minister, Wynter Kabimba, who himself defiantly refused to answer corruption questions before the authorities, there can be little doubt about where the Patriotic Front (PF) stands on matters of justice."
Political analysts have noted how muted the influential donor community has been over the lifting of Banda's immunity as opposed to their voluble support when Chiluba's immunity was lifted.
An analyst, Charles Mwewa, said the lifting of Banda's immunity was a "ploy to dodge being answerable to the people on economic or democratic dealings of the Patriotic Front".
"It robs the nation of the needed opportunity to assess the PF governance on merit. It defeats the social and political ethos of national solidarity and engenders a dangerous precedent to future regimes," he said.
Since Michael Sata came to power less than two years ago, he has managed to isolate and dilute the opposition. He has also sanctioned the imprisonment of two leading opposition leaders, Nevers Mumba of the former ruling party the Movement for Multiparty Democracy (MMD) and Hakainde Hichilema of the United Party for National Development, for offences under the notorious Public Order Act, as well as for giving "false statements to the public".
Instability
There has been an uneasy reaction to these and other political events. Although Zambia has had its share of political upheavals in the past, the latest unease comes after a gradual stabilisation of domestic affairs over the past decade.
The transition of power in 2011 was peaceful and there was hope that Sata, a veteran opposition leader, who promised a change in peoples' fortunes within 90 days, would move away from the increasingly autocratic regimes of the past and the pervasive corruption that appeared to have permeated the MMD.
After forming his government, he embarked on what appeared to be a rigorous process of ridding government structures of inept and corrupt civil servants and appeared to want to deliver on his campaign promises, especially about "putting more money in your pocket".
But the price of maize has almost doubled to $15.21 a 25kg bag since 2010 during Banda's reign. Sata said he feared the return of food riots, which precipitated Kenneth Kaunda's defeat at the polls in 1991.
Meanwhile, copper, the country's main export earner, is unlikely to bolster the economy as it did in the past because of a dip in worldwide demand. The mines are putting on hold all additional investments in copper because of high production costs and the government has instituted new measures to regulate foreign exchange, which is anathema to multinationals.
Sata's reported ill health is causing divisions in his party because Kabimba and Defence Minister Geoffrey Mwamba, a big PF funder, are jostling to be the next president should he step down.
This does not bode well for a party that is gearing up for a second term of office in 2016.
* Got a tip-off for us about this story? Email [email protected]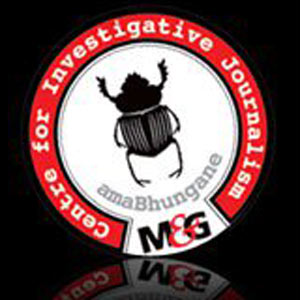 The M&G Centre for Investigative Journalism (amaBhungane) produced this story. All views are ours. See www.amabhungane.co.za for our stories, activities and funding sources.