While the Bishop of London, Richard Chartres, gave his sermon, cameras suddenly turned to "a dapper-looking Ray Charles", the Times newspaper reported.
Thatcher died of stroke last week, aged 87, having governed Britain between 1979 and 1990.
Buthelezi was among the dignitaries who bade farewell to the Iron Lady.
Viewers took to the social media network Twitter about the "Ray Charles" attendance at the funeral.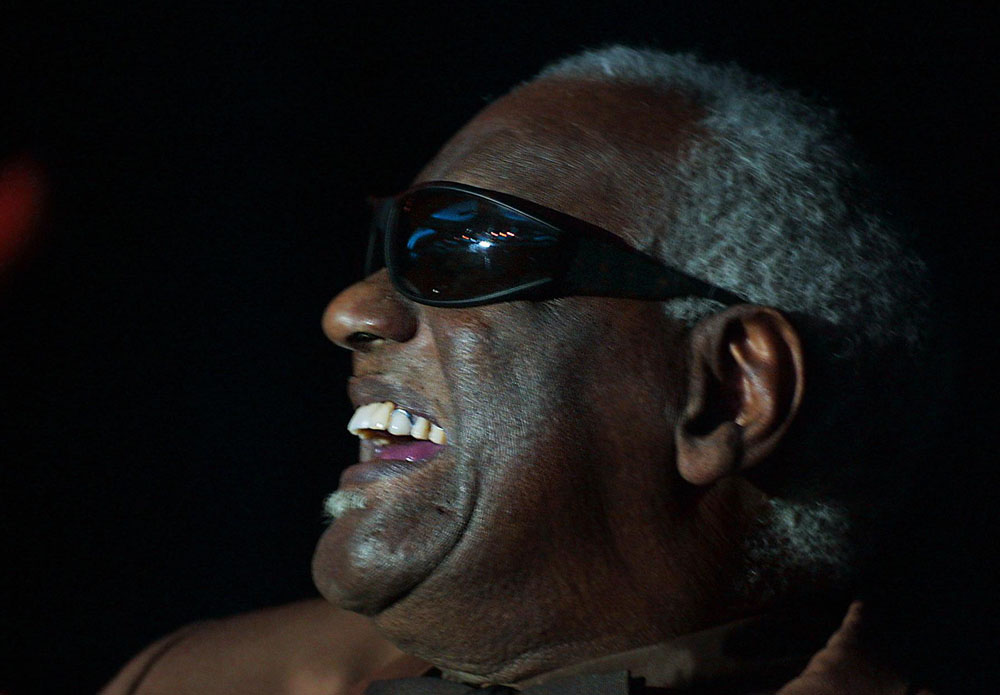 "Why are Netanyahu and Ray Charles sitting next to each other?" asked one tweeter.
Another wrote: "Good of Ray Charles to show up all the same. What'd I say?"
Why are Netanyahu and Ray Charles sitting next to each other #Thatcherfuneral

— Joe Butler (@Jlloydbutler) April 17, 2013
Just saw a tweet from a UK comedian identifying the sunglassed Mangosuthu Buthelezi, at Thatcher's funeral, as "Ray Charles"

— Rebecca Davis (@becsplanb) April 17, 2013
Maybe Prince Buthelezi will stop wearing sunglasses indoors, after he was mistaken for Ray Charles at Margaret Thatcher's funeral.

— Mabine Seabe II (@Mabine_Seabe) April 18, 2013
'He was no hologram'
"While attendees such as London mayor Boris Johnson, opera singer Katherine Jenkins, Duchess of York Sarah Ferguson and former president of South Africa FW de Klerk sat silently, startled viewers wondered whether the reincarnated Rock 'n' Roll Hall of Fame inductee would take over the keyboard and sing Hallelujah, I Love Her So. But he didn't," reported the Times.
"He was no hologram, he was Inkatha Freedom Party president Mangosuthu Buthelezi."
The IFP released a statement on Monday about the relationship between Thatcher and Buthelezi, stating that the two "stayed in very close contact, even after her retirement from politics".
"They found themselves to be kindred spirits, equally committed to the cause of freedom in the world, and to a non-communist outcome to the South African liberation." – Sapa