George Sabelo, the lawyer at the centre of the R1-billion PetroSA scandal, maintained his silence this week as evidence mounted that he received millions of rands not due to him – suggesting that kickbacks were paid.
The Mail & Guardian lifted the lid on the scandal last week, presenting evidence that Sabelo paid an unknown third party much of an R11-million "success fee" he got from the national oil company, supposedly for helping to clinch a West African acquisition. The onward payment raises corruption red flags.
Now Harith, the fund management company central to the second leg of the scandal – PetroSA's intended acquisition of Engen petrol stations – has admitted to making payments to Sabelo, too.
Harith is under fire for the outlandish success fee – R371-million, later renegotiated to R187-million – it stands to earn as PetroSA's transaction adviser for the Engen deal.
The M&G last week detailed questionable decisions amounting to about R1-billion paid or risked in the course of the West African and Engen deals largely during the tenure of former acting PetroSA chief executive Yekani Tenza.
First leg
The first leg of the scandal involves PetroSA's acquisition of Sabre Oil & Gas, a British Virgin Islands ­company that owns oil-producing and exploration acreage off the coast of Ghana.
Tenza stands accused of having conducted the final negotiations, during December 2011 in London, "in reverse". He agreed to pay an extra $20-million (R162-million) for Sabre after PetroSA's project team left, bringing the total consideration to $500-million plus contingencies.
Board-approved limits
Of this, he reduced the amount PetroSA retained pending resolution of tax issues by $50-million (R405-million), exposing the parastatal to higher risk.
PetroSA and Tenza have defended the price, saying it fell within board-approved limits and represented value for money.
Sabelo accompanied Tenza to the London negotiations as legal adviser, having been appointed outside PetroSA procurement rules and despite the engagement of law firm Webber Wentzel by PetroSA's legal department.
Tenza subsequently authorised a highly unusual R11.4-million "success fee" for Sabelo, rather than paying him an hourly rate. Tenza last week claimed urgency and the need for confidentiality justified Sabelo's unprocedural appointment.
A source close to Sabelo's then-law firm, Farber Sabelo Edelstein, told amaBhungane that Sabelo had a large part of the success fee ­forwarded to "corporate advisers" supposedly contracted for the deal. The source asked not to be named.
In fact, there is no evidence of the involvement of corporate advisers, and Sabelo's letter of engagement made it clear that PetroSA, not Sabelo, was to carry the cost of third-party service providers.
This raises the possibility that Sabelo was used as a conduit for kickbacks. Sabelo has failed to answer repeated requests for comment.
Second leg
The second leg of the scandal involves PetroSA's firing of global investment bank HSBC as transaction advisers on "Project Irene", the secretive negotiations to acquire Engen's petrol stations for about R14-billion.
HSBC worked on contingency and would have earned a success fee in the region of R35-million.
In HSBC's place, Tenza appointed local fund management firm Harith in November 2011, without any ­tender procedure. Harith's letter of appointment promised it more than 10 times HSBC's reward; a 2.65% success fee – R371-million on a R14-billion deal – plus a monthly retainer of R1.3-million.
Harith's success fee was later reduced to R187-million. PetroSA board minutes show that this followed internal protests culminating in a board decision last October mandating a renegotiation "on the basis they [the fees] are exorbitant".
Enter Sabelo again
This week, amaBhungane established that Sabelo was also central to the Harith matter. There is evidence he assisted PetroSA in getting rid of HSBC and appointing Harith – and that Harith then made large payments to him.
Two well-placed sources, who demanded anonymity as they feared repercussions, claimed that Harith paid a "significant" portion of the R1.3-million monthly retainer it received from PetroSA to Sabelo. Two other sources, also speaking anonymously, said there were allegations that the R1.3-million flowed back to PetroSA officials.
Harith confirmed by email this week: "We had a contract with Mr George Sabelo in his capacity as a legal adviser to help us on the downstream [Engen] deal."
Asked to justify large payments to Sabelo, the firm claimed: "We paid Mr Sabelo for the worth of his work. We are confident of the skills base he brought, his experience and the value add to our work."
But the circumstances raise serious questions about the rationale for Harith's payments to Sabelo.
A sham wrapped in a conflict?
In an internal memorandum last July, PetroSA chief internal auditor Crystal Abdoll said her review of invoices showed that Tenza had approved payments to Sabelo before November 1 2011. These, she wrote, were for services relating to HSBC and Harith, among others.
Although Abdoll did not give details of Sabelo's services, it appears that these related to PetroSA's termination of HSBC and appointment of Harith, as Harith's letter of engagement was signed on November 8 2011. Harith in turn started paying Sabelo not long afterwards – it said he "started working with us in January 2012".
Harith's employment of Sabelo seems a glaring conflict of interests in view of his apparent role in Harith's lucrative engagement by PetroSA. Harith said it was "totally not aware of Mr Sabelo's involvement on the HSBC matter … If there are any issues of conflict those can only be answered by Mr Sabelo and PetroSA."
But certain factors suggest a sham arrangement to channel funds to or through Sabelo. He billed PetroSA for what appears to be the same work that Harith says he performed for it, and he went to some lengths to set up a law firm that may have been little more than a briefcase for funds.
Who's the boss?
On May 30 2012, five months after he supposedly started working for Harith, Sabelo invoiced PetroSA R3-million for his work on the Engen acquisition.
Tenza signed off the invoice on PetroSA's behalf that same day, which was his second last in office. But after staff raised queries, PetroSA did not pay it.
The invoice listed numerous services Sabelo performed, supposedly at PetroSA's instruction, between October 2011 and May 2012. These included three trips to Malaysia to meet Engen's shareholders. It listed several report-backs to PetroSA – and finally his presence at meetings between PetroSA and Harith in April and May 2012.
The PetroSA engagement claimed by Sabelo dovetails not only with the period he was supposedly employed by Harith – the work he did for Harith is also remarkably similar. Said Harith: "He assisted us [in] speaking to shareholders of [the] target company, preparing them for our approach. He also undertook several international trips on our behalf."
Confronted with this evidence, Harith said: "In the light of this development, we will ascertain if this is the case and then review our relationship in the event that there have been any breaches of ethical behaviour.
"As an organisation, we would like to categorically and emphatically state that no one undeserving was paid by us or we were used as a ­conduit for any unethical behaviour contrary to our values."
A firm in a briefcase
Equally strange is the identity of the law firm Sabelo used to bill PetroSA. Though he remained a partner at Farber Sabelo Edelstein for some months afterwards, he invoiced in the name of another firm, Nkosi Sabelo Inc.
The company used to house this law firm was registered in April 2011, with Hugh Brandon Nkosi as its only director. Nkosi, as far as could be established, is a full-time employee of the Johannesburg regional office of the department of public works.
The firm took shape – even if only on paper – when Sabelo joined as director in October 2011, not long before the Ghana oil deal and Harith's appointment by PetroSA.
Contacted this week, Nkosi said: "I can't speak to you, I am sorry," and ended the call.
The phone number listed by the law society for the company is inoperative.
PetroSA said in reply to questions that it could not comment on "matters related to any of our service providers".
PetroSA chair feels the heat
The PetroSA scandal claimed its first scalp on Monday, when PetroSA chair Benny Mokaba resigned, later telling the media it was "prudent" to do so while ­investigations continued.
The circumstances suggest that he was pushed. The initial announcement came from PetroSA's holding company, the Central Energy Fund (CEF), which said that "the move follows the conclusion of an investigation … ordered by the minister of energy, Ms Dipuo Peters".
CEF said a final report had been submitted to the minister and "steps to be taken against implicated officials" were being considered.
The energy department said on Thursday that its approach was to isolate "issues of blatant corrupt activity which we believe could have involved a flow of funds to individuals" from "those that involved serious lapses in governance". It said the Hawks were dealing with the corruption allegations. The police unit has confirmed its investigation, without giving details.
---
Harith's statement
We are not aware that Mr [George] Sabelo was paid by Petrosa for Project Irene [the intended acquisition of Engen]. In the light of this development, we will ascertain if this is the case and then review our relationship in the event that there has been any breaches of ethical behavior.
As an organisation, we would like to categorically and emphatically state that no one undeserving was paid by us or we were used as a conduit for any unethical behaviour contrary to our values. Harith was invited to partake in this mandate and duly presented its credentials to a joint board committee of Petrosa. This board committee also had a shareholder representative. The board committee was specially constituted and delegated to consider the identification, acquisition and funding of the downstream asset. In the course of executing our mandate, Harith also presented numerous times, in excess of at least 8 times, to the joint board committee and the board of Petrosa.
The terms and conditions of our mandate were negotiated with Petrosa after the presentation of our credentials to the board committee. On project Irene we used him because of his previous experience in the sector. He assisted us speaking to shareholders of target company preparing them for our approach. And this was in the nature of the confidentiality of the matter. He also undertook several international trips on our behalf. We paid Mr Sabelo for the worth of his work. We are confident of the skills base he brought, his experience and the value add to our work.
We were not privy to the HSBC mandate neither were we aware that Mr Sabelo acted for Petrosa on the termination of the HSBC contract. We also did not have sight of any work done by HSBC on behalf of Petrosa in this mandate as Petrosa did not share this with us. Our engagement started on a clean footing and we are proud of our achievements and the milestones recorded in making this deal possible. The notion that this deal was a foregone conclusion is patently false. We can vouch for our work carried out in this deal. We assert that we are appropriately skilled and experienced to handle this project.
Our experience speaks for itself as characterised by our portfolio which comprises 10 investments, namely an oilfield service company operating out of Nigeria, an African focused independent power producer, a West Coast undersea cable linking the West Coast of Africa to Europe through a landing in Portugal, a GSM operator in Kenya, a terrestrial telecommunications infrastructure company operating out of South Africa, three airports, a bridge in Cote d'Ivoire, the largest renewable project currently being developed on the continent, and the headquarters of the SADC in Botswana.
We reiterate that if there was any double billing in this instance, we will not hesitate to review our contract with our service provider.
* Got a tip-off for us about this story? Email [email protected]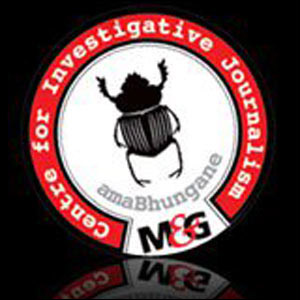 The M&G Centre for Investigative Journalism (amaBhungane) produced this story. All views are ours. See www.amabhungane.co.za for our stories, activities and funding sources.