Award-winning English actor Idris Elba, from American Gangster and The Wire fame, featured on the poster of director Justin Chadwick's latest film Mandela: Long Walk to Freedom, about the life of former president Nelson Mandela.
The poster and two-and-a-half minute trailer were released at an event at the annual film festival in France, and was presented by co-chairperson of the Weinstein Company, Harvey Weinstein and producer Anant Singh, from Videovision Entertainment.
After unveiling it, Harvey informed audiences that "this is not your dad's HBO Mandela film … This is the kick-ass Mandela".
With a script written by writer and screenwriter William Nicholson – who has written Sarafina!, Les Misérables and Gladiator – this adaptation of Mandela's autobiography Long Walk to Freedom is said to be an "epic sweep" in the film industry.
Alongside Elba as Mandela, the film stars UK's Naomie Harris (Skyfall, Pirates of the Caribbean) as the struggle activist's wife, Winnie Madikizela-Mandela, and South African actors Terry Pheto (Tsotsi, Catch a Fire), Carl Beukes (Isidingo, Jozi) and Gys de Villiers (Verraaiers, Binnelanders), to name a few.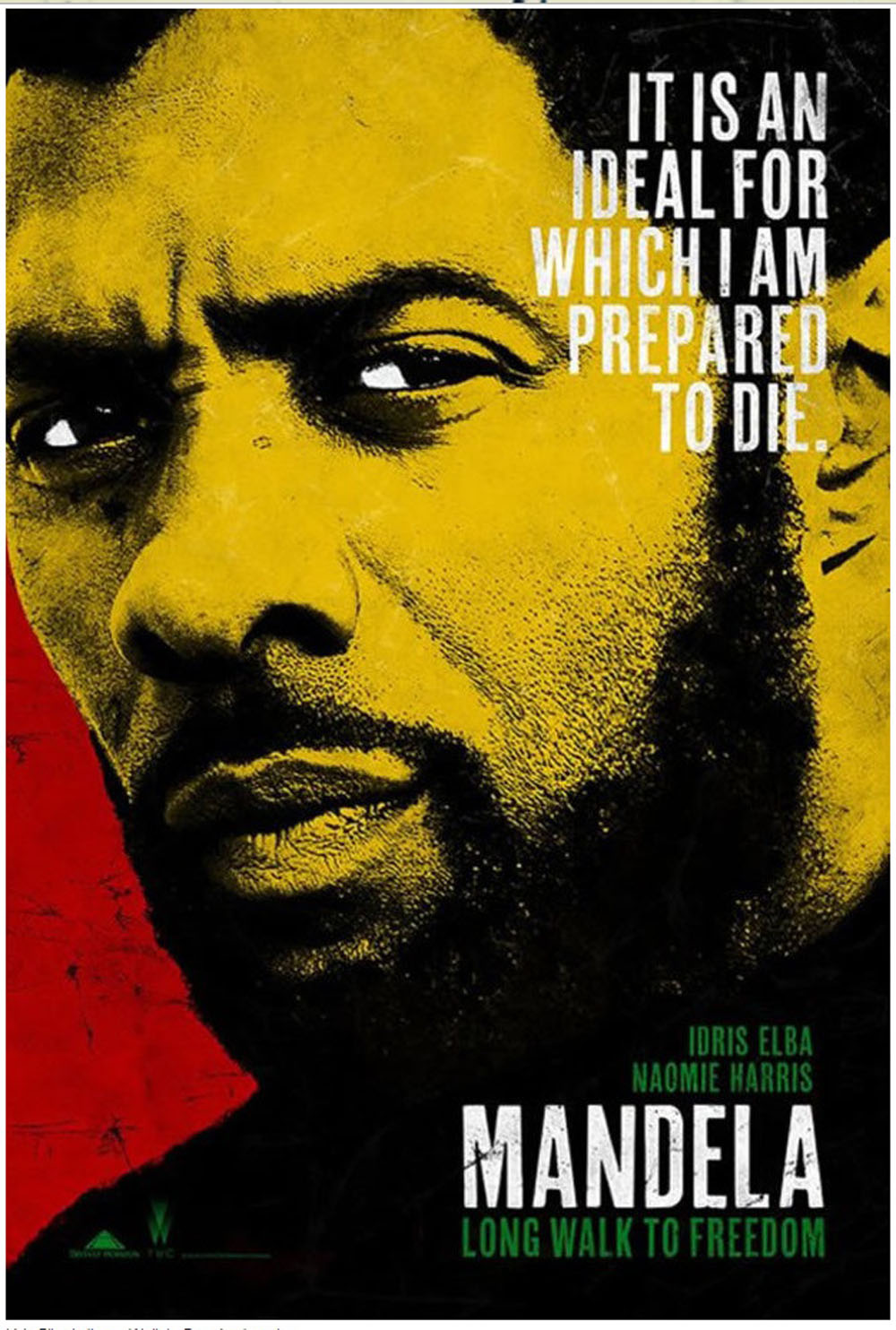 ?
Mandela: Long Walk to Freedom is set to be released internationally later in the year.