The Mail & Guardian is in possession of incriminating correspondence between convicted match-fixer Wilson Raj Perumal and the Lesotho Football Association (LFA), drawing Lesotho further into the regional match-fixing scandal and raising fresh questions about a friendly match between Lesotho and Malaysia in 2009.
The letter, dated September 1 2009, was sent by Perumal to LFA secretary general Mokhosi Mohapi. It confirms that Perumal's front company, Football4U, had paid the air fares of 25 Lesotho players and officials to Kuala Lumpur for the match, which was widely rumoured to have been rigged.
Perumal is cited in the Fifa report on the South African Football Association as the face of Football4U, a front for the worldwide ­betting ­syndicate that allegedly fixed the South African national team's matches and games in Zimbabwe, ahead of the 2010 Fifa World Cup.
Perumal is serving a three-year jail term for bribing players in the Finnish league in February 2011.
In the letter, signed by Perumal, he identifies himself as Football4U's events and projects director.
The letter lists Khiba Mohoanyane, the current Lesotho Football Association first vice-president, as head of the Lesotho delegation. Other officials on the list include Mohapi and Makhetha (Leslie) Notsi, the Lesotho national team coach.
Reluctance
Addressing Mohapi by name, Perumal wrote that "our travel agent has confirmed 25 electronic tickets for the Lesotho football team that will be travelling to Kuala Lumpur to play the Malaysia senior national team. The match will be played on Friday 11th September 2009 as scheduled. The tickets information will be sent to you before the end of the week so to enable you prepare your travel as well as details regarding the coach to Johannesburg."
The letter reveals the company's reluctance to buy tickets for other Lesotho players and officials, including Tlholo Letete, then the LFA's first vice-president. Letete was turned back at OR Tambo airport after failing to secure a ticket.
Lesotho lost 5-0 against Malaysia in the friendly, one of its heaviest defeats. The under-23 team's 4-0 drubbing against Malaysia in the Merdeka Cup on August 25 2007 is also widely believed to have been fixed.
In March, former LFA employee Likhetho Mokhathi told the M&G that Mohapi had sent him to take the passports of delegation members to a railway station in Pretoria, where he met "an Indian-looking gentleman" who introduced himself as Perumal.
Perumal allegedly gave Mokhathi his business card, which records the match-fixer as a "sports agent".
Counting dollars
In January, Mohapi told the M&G that his association had never been approached by Perumal, adding that it was LFA policy, in line with Fifa's recommendation, to deal with other associations rather than with agents.
Lesotho players allegedly received cash in Malaysia, which, Mohapi said, was paid to them as an allowance. After the 2007 encounter, a number of Lesotho players who had travelled to Malaysia went on a spending binge on their return, raising suspicions that they had been bribed.
In November 2012, the Lesotho Football Supporters Association raised the alarm about possible match-fixing, but the LFA has not investigated the allegations. The supporters' association also asked Lesotho's Directorate on Corruption and Economic Offences to investigate. The directorate took no action, saying that there was no case.
Two former Lesotho national team players, who asked to remain anonymous, have alleged that Lesotho's ­fixture against Ghana in a World Cup qualifier on June 8 2008 in Bloemfontein could also have been fixed. Lesotho lost the match 3-2 after going down 3-0 midway through the second half.
One of the players alleged that he got lost at half-time in the corridors of the ­stadium, which was under renovation. He claimed to have stumbled into the referees' room, where he found officials counting large amounts of United States dollars.
Another former senior player told the M&G that he overheard a plot to fix the match in which the Lesotho goalkeeper was promised payments for deliberately conceding goals in the game.
* Got a tip-off for us about this story? Email [email protected]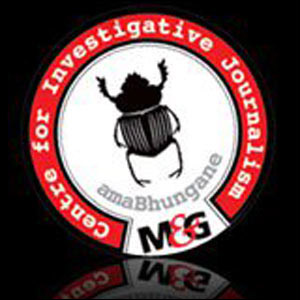 The M&G Centre for Investigative Journalism (amaBhungane) produced this story. All views are ours. See www.amabhungane.co.za for our stories, activities and funding sources.