Three crucial recent developments indicate that President Jacob Zuma is now firmly directing what is expected to be the largest, most complex tender process in South African history. At stake is the development of new nuclear power plants, potentially worth up to a ­trillion rand.
In recent months, Zuma has:
Quietly replaced Deputy President Kgalema Motlanthe as chair of the National Nuclear Energy Co-ordination Committee, which guides all arms of government with a stake in the project. As a result, Motlanthe's government responsibilities have been further downgraded, following his bid for ANC leadership in December, and he has been frozen out of a major long-term source of political patronage;
Courted the Russians, who appear to have assumed pole position for the right to provide South Africa with a nuclear life-cycle solution, including uranium enrichment, supply, reactor technology and localisation of nuclear skills. Zuma has exchanged working visits with Russian President Vladimir Putin since March, marking out the Russians as South Africa's priority partner in the political bloc. Nuclear co-operation has been high on the agenda at both meetings.
A nuclear lobbyist close to developments has claimed there is "a typical Zuma deal" on the table, with supporting roles for the Chinese and French, thereby "placating everyone"; and
Reshuffled his Cabinet, moving Dipuo Peters out of the energy portfolio and switching her with ex-transport Minister Ben Martins. Sources familiar with Martins' leadership style say that he is "focused", "an implementer", and "someone Zuma trusts".
Zuma's decisive role in these developments also suggests that, although while uncertainty about the affordability of nuclear energy and the availability of sufficient local nuclear expertise remains , political momentum is gathering to push ahead with it. Presidential spokesperson Mac Maharaj did not respond to written questions, but has previously warned the Mail & Guardian to "beware of vested nuclear interests pushing their agendas".
Snubbing Motlanthe
Zuma's appointment by the Cabinet to chair the nuclear committee is not widely known, and has taken well-placed nuclear industry insiders by surprise.
The M&G first learned of it last week from a highly placed source in the presidency.
It is understood that a draft memo mooting the change was circulated two months ago and that Motlanthe has since stepped down.
An announcement slipped under the public radar in Parliament last month, buried deep within the budget vote speech of Collins Chabane, the minister in the presidency for performance monitoring.
Outlining Zuma's and Motlanthe's roles in the year ahead, Chabane said: "The presidency has and will continue to facilitate and co-ordinate the president's engagement with the leadership of critical statutory bodies that he chairs, such as the … Presidential Infrastructure Co-ordinating Commission, National Nuclear Energy Executive Co-ordination Committee and the Black Economic Empowerment Advisory Council."
Chabane went on to outline Motlanthe's pared-down role as the chair of bodies such as the South African National Aids Council.
Motlanthe's spokesperson, Thabo Masebe, would not confirm or deny the chairmanship changeover and referred questions to the energy department.
Chabane's spokesperson, Harold Maloka, promised to respond to questions, but had not done so at the time of going to print.
The energy department said it needed time "to consult" other parties before answering questions.
The nuclear committee includes the ministers of energy, public enterprises, economic development, trade and industry, water affairs and environment, treasury and mineral resources, with the energy department serving as a secretariat.
A nuclear energy technical committee, led by the relevant directors-general, reports to the ministers, and a nuclear energy working group, incorporating various working subgroups, is led by senior officials. The latter are tasked with examining everything from finance and funding to security and safety.
Despite the energy department's pronouncements that South Africa is committed to nuclear power, other arms of government have questioned this position.
The National Planning Commission commissioned a study by the University of Cape Town's Energy Research Centre that recently found investment in nuclear power was unnecessary for 15 to 25 years and was not cost-effective.
It is understood that Zuma will chair the ministers and directors general when they next meet.
Shifting Peters
Moving Peters out of energy and replacing her with Martins was one of Zuma's more baffling changes in the recent Cabinet reshuffle.
Peters successfully led the procurement of renewable energy from independent power producers but, as an energy source remarked, "renewables are just the starter before the main course".
Martins will be entrusted with policy-making and co-implementation of mega-projects such as nuclear, coal-to-liquids, fracking and hydro from the giant Inga III project in the Democratic Republic of Congo.
Like Zuma, Martins hails from KwaZulu-Natal and has an Umkhonto weSizwe background. He is also central committee member of the South African Communist Party, whose support has been key in shoring up Zuma's power base in the tripartite alliance. A source with business ties to the Zuma family said that Zuma distrusted Peters because her political rise occurred under Thabo Mbeki, who appointed her as Northern Cape premier.
It is also expected that Martins will smooth working relations between the energy and public enterprises departments.
Public Enterprises Minister Malusi Gigaba is the government's shareholder representative in Eskom, which the Cabinet has said will own and operate any new nuclear power station.
Much of Eskom's planning ability has been stymied while it waits for crucial policy directives from the energy department, including long-overdue updates to the integrated resource plan.
Martins briefly served Gigaba as the deputy minister of public enterprises in 2010.
Another source, who admires Gigaba but sympathised with Peters, said: "Do not underestimate how difficult it is for women ministers in Cabinet. There will now be a better synergy between the departments."
Cosying up to Russia
Diplomatic relations between South Africa and Russia have blossomed this year, with Zuma and Putin
hosting reciprocal working visits in the space of three months.
The two presidents met before the Brics summit in Durban in March, and again in the Black Sea resort of Sochi in May.
Engineering News reported that Peters held talks with Sergey Kiriyenko, the director general of Russia's state-owned nuclear company Rosatom, during the Sochi visit, and Russian news agencies reported that nuclear co-operation was discussed at presidential level too.
It is understood that Martins was in Russia this week.
Several sources in government and the nuclear industry believe that Rosatom is now the frontrunner in the high-stakes lobbying game to supply South Africa with reactor technology for the new nuclear build programme.
Rival companies from France, China, Korea and the United States also have their eyes on the prize, but South Africa's membership of the Brics grouping would favour Russia and China.
Rosatom already has a nuclear fuel supply contract for the Koeberg nuclear plant.
Russia is building 19 reactors around the world, its activity in the sector second only to the Chinese, Reuters reported this week.
Rosatom reportedly offers to build, own and operate nuclear plants for countries that lack the required financial muscle or technical skill.
There is some suspicion in government circles about the safety of Chinese reactors, but China could offer to fund the new build programme.
France has a historical relationship with South Africa, having built Koeberg. Although construction of Areva's EPR reactor has stalled in Europe, room could be found for French utility EDF, which has remained "reactor agnostic", to participate in South Africa's programme.
* Got a tip-off for us about this story? Email [email protected]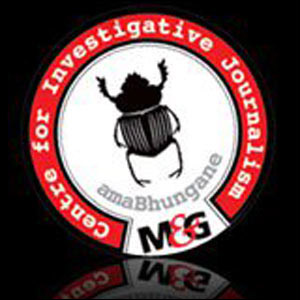 The M&G Centre for Investigative Journalism (amaBhungane) produced this story. All views are ours. See www.amabhungane.co.za for our stories, activities and funding sources.