The national director of public prosecutions (NDPP) has been ordered to reinstate criminal charges and disciplinary action against former crime intelligence boss Richard Mdluli.
Judge John Murphy handed down his ruling this morning in the case brought by lobby group Freedom Under Law (FUL), in an application to have the head of the National Prosecuting Authority and the commissioner of police reinstate fraud, corruption and murder charges against Mdluli, after two criminal cases were controversially withdrawn against him at the end of 2011.
Murphy read out his orders, which include:
"The first and third respondents [NPA] are ordered to reinstate forthwith the criminal charges which were instated against [Mdluli]) … and to take such steps as are necessary to ensure that criminal proceedings for the prosecution of the criminal charges … are re-enrolled and prosecuted diligently and without delay".
Murphy also ordered that disciplinary charges against Mdluli must be finalised without delay. Mdluli has been on paid suspension since last year, but amaBhungane understands that nothing has happened in the internal disciplinary hearing against him.
In his judgment, handed down at the Palace of Justice in Pretoria this morning, Murphy noted that FUL's application "is a matter of public interest and national importance on account of it raising significant issues of propriety, accountability and justifiable conduct in the governance of the Republic".
In December 2011, the head of the Specialised Commercial Crimes Unit, advocate Lawrence Mrwebi withdrew the fraud and corruption charges pending against Mdluli. In Feburary 2012, murder charges were also withdrawn, allegedly by advocate Andrew Chauke, a director of public prosecutions within the NPA.
Conspiracy claims
With the criminal charges out of the way, then acting police commissioner Lieutenant General Nhlanhla Mkhwanazi withdrew disciplinary charges, and Mdluli was reinstated to the police.
He was moved to another position within the police in May 2012, while a ministerial task team investigated claims made by Mdluli that the charges against him were part of a political conspiracy.
The task team found there was no conspiracy against Mdluli.
In June 2012, FUL obtained a court interdict preventing Mdluli from carrying out his duties as a member of the police pending today's court review. FUL's application centered on Mrwebi, the then acting head of the NPA Nomgcobo Jiba and the police's decisions to drop the criminal charges and withdraw the disciplinary proceedings against Mdluli. The lobby group applied for these decisions to be reviewed and set aside. Today, they won this application.
Decision unlawful
In ruling on Mrwebi's role in withdrawing the fraud and corruption charges against Mdluli, Murphy said: "His [Mrwebi's] decision was unlawful for want of jurisdiction and must be set aside for that reason alone in accordance with the prinicple of legality." Murphy continues:
"The factual claim of a conspiracy against Mdluli by his colleagues was investigated and rejected by an inter-ministerial task team established for that purpose. The evidentiary basis for that event is not before me and I am unable to assess its probative value.
"But, in any event, an improper motive would not render an otherwise lawful prosecution unlawful and would not excuse a prosecutor from engaging with the merits of the case. Mrwebi at the outset stated openly in his consultative note on December 4 2011 that he saw no need to traverse the merits or evaluate the evidence [of the case agains Mdluli].
"He believed the referral to the inspector general of intelligence was "dispositive of the matter". He took the decision without regard to the merits of a prosecution in the interests of justice and thus ignored mandatory relevant considerations."
Irrelevant
Murphy adds: "His [Mrwebi's] decision was thus evidently based on errors of law and fact. He took account of irrelevant considerations and ignored relevant considerations."
To recap:
In March 2011, Mdluli was charged for the murder of love rival Oupa Ramogibe in 1999
Two months later, he was suspended as crime intelligence chief
In September 2011, Glynnis Breytenbach's Pretoria Specialised Commercial Crime Unit separately charged Mdluli for corruption relating to the alleged abuse of the secret services account. Disciplinary charges were also later initiated against Mdluli by police management.
Then came the three decisions that reversed Mdluli's misfortune:
In December 2011, newly appointed NPA special director Lawrence Mrwebi overruled the decision to prosecute the corruption case and ordered the withdrawal of charges against Mdluli;
On February 1 2012, Breytenbach was given a suspension notice;
On February 2 2012, the NPA announced that murder and related charges against Mdluli would be withdrawn in favour of an inquest; and
In March 2012, Mdluli's suspension was lifted and his disciplinary charges were abruptly withdrawn by then acting police commissioner Nhlanhla Mkhwanazi.
* Got a tip-off for us about this story? Email [email protected]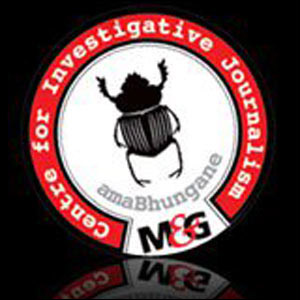 The M&G Centre for Investigative Journalism (amaBhungane) produced this story. All views are ours. See www.amabhungane.co.za for our stories, activities and funding sources.