Was one of President Jacob Zuma's daughters cut into the controversial Gold Fields empowerment deal?
AmaBhungane has obtained an April 2011 declaration of assets by Duduzile Zuma, which included Gold Fields among shares that were "currently owned or to be acquired in the future".
It is not certain whether Duduzile's interest was through the company's 2010 empowerment deal, though circumstantial evidence suggests it was.
Gold Fields refused to comment and Duduzile did not respond to questions about her interest in the company.
In a written response, a spokesperson for Gold Fields said: "The company is not commenting on this matter."
Duduzile, who is the president's daughter with the late Kate Zuma, did not respond to phone calls or SMS messages, nor to written questions delivered to her office.
Gold Fields has maintained a stony silence about its multibillion-rand empowerment transaction since amaBhungane revealed last month that an independent investigation commissioned by the company had found evidence of bribery.
In a report suppressed by the company, investigators from New York law firm Paul Weiss suggested that the company violated anti-graft laws when it cut various connected ­people into the black economic empowerment consortium Invictus Gold.
Paul Weiss believed this was either a corrupt payoff for their alleged help in influencing government to grant a crucial mining licence, or Gold Fields management was guilty of "wilfully ignoring" evidence of corruption.
The Gold Fields board has repeatedly maintained that the company acted legally.
Duduzile Zuma is not listed as one of the beneficiaries in details about the deal that the company released in March after pressure from directors and shareholders.
However, the Paul Weiss investigation found at least one example of "fronting", allegedly to hide the true scope of the beneficiaries.
The investigators detailed how top managers were informed that a front company was used to conceal shares awarded to Eric Lucas, then a ­leading member of Parliament's mineral resources committee, and Musa Zondi, then a fellow MP and secretary general of the Inkatha Freedom Party. They have never responded to the claims.
A gift of shares to Duduzile would not be inconsistent with the known facts about the deal.
lPaul Weiss found that Gold Fields cut in a number of well-connected people, who had been identified for the influence they were perceived to wield.
lAmong those tapped as known beneficiaries were several people said to be close to President Zuma, including Dudu Myeni, the executive chair of the Jacob Zuma Foundation; Colonel Nkosana Ximba, an associate of crime intelligence boss Richard Mdluli – and someone who, according to Mdluli, was helpful to Zuma when he was charged with rape; and advocate Jerome Brauns SC, who represented Zuma during his rape trial.
lDuduzile is linked to the key architects of the empowerment deal: Gayton McKenzie (at the time part of a colourful business duo with Kenny Kunene) and Brauns, who leads Invictus Gold.
Duduzile, Kenny & Gayton
In her 2011 asset declaration, Duduzile indicated that she expected to obtain shares in an entity called ZAR Online.
In 2011, Kunene launched the ZAR Online entertainment website as an adjunct to the ZAR nightclub group he co-owned with McKenzie. They were awarded full media rights to cover Duduzile's wedding in 2011 to businessman Lonwabo Sambudla – and both he and McKenzie attended the wedding.
McKenzie could not be reached for comment. Kunene told ama-Bhungane that he was not part of the Gold Fields deal and does not know whether Duduzile was approached: "I don't know, I don't know," he said. "At the beginning of these transactions, lots of names are put forward. Not all of them are included in the actual deal – some are left out."
Gold Fields has previously confirmed that Kunene did accompany McKenzie to "various meetings and visits", but denied that Kunene was directly involved.
Kunene dismissed suggestions that Duduzile had been offered an interest in ZAR Online.
He said: "We spoke to her husband Lonwabo about exclusive coverage of the wedding and did photography and video, which we got paid for."
Duduzile & Jerome
AmaBhungane has been told that, in late 2009, Brauns ordered the purchase of a shelf company that became known as Attractive Move Investments. Just days later, Rich Cove Investment – the entity that would become Brauns' main vehicle in Invictus Gold – was also registered.
The timing suggests that both entities were conceived in relation to the Gold Fields project.
On October 1 2009, three people were introduced as directors of Attractive Move: Duduzile Zuma and two other women, Mpho Litha and Sophie Ndaba.
Litha was at the time a human resources manager at Central Rand Gold, a mining company in which Brauns, Kunene and McKenzie were all involved.
Litha told amaBhungane that she was shocked to hear that she was listed as a director for Attractive Move: "I don't know anything about that … that is literally news to me … I literally have no knowledge of what you're asking me about."
Ndaba, an actress and star of the Generations TV series, also expressed complete ignorance of her inclusion as a director of Attractive Move.
Ndaba recalled that she met Litha perhaps in 2010 and said she had met Duduzile on several occasions at various events, but added: "We are not friends. I don't even have her number."
Invictus Gold was registered with Brauns as the founding director on April 16 2010. On May 3 2010, the registered address for Attractive Move was changed to reflect the address of Brauns' chambers in Durban.
On May 10 Gold Fields announced that the department of mineral resources had in principle approved its mining right and that a deal was being put together to comply with BEE requirements.
The Gold Fields empowerment share allocations were made in December 2010. Duduzile made her declaration of the shares less than five months later.
Brauns did not respond to emails or messages requesting comment.
* Got a tip-off for us about this story? Email [email protected]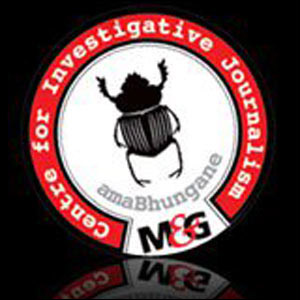 The M&G Centre for Investigative Journalism (amaBhungane) produced this story. All views are ours. See www.amabhungane.co.za for our stories, activities and funding sources.