As a title for a book on African cities, Rogue Urbanism: Emergent African Cities (Jacana Media) is at once catchy, apt and subversive, especially when viewed against the totalising zeal that seems to afflict Johannesburg's bureaucrats who have the grand ambition of turning Jozi into a "world-class African city".
Rogue Urbanism is edited by Edgar Pieterse and AbdouMaliq Simone, two of the most important African scholars working on urbanism in the Global South.
In the case of Pieterse, his hands are full. He is a professor of architecture, planning and geometrics at the University of Cape Town. Pieterse isn't just involved in peer-reviewed books meant for the university brood, but is also behind initiatives that are accessible to the "average" reader. He is the man behind The African Cities Reader, a biennial publication he coedits with Ntone Edjabe, founder of Chimurenga magazine.
In the introductory essay, Pieterse seems to be making the point that "urbanism" can be captured only "through multiple mediums – text, sound, visualisation and performance". Thus, its 500 pages feature a vast array of scholars, photographers, architects, artists and writers, whose lenses are trained on cities such as Johannesburg, Maputo, Kinshasa and Dakar.
Elsewhere, Pieterse admits: "African cities and towns are marked by profound crisis." He argues: "The visible face of this crisis is the endless vistas of shanty towns …" and adds, pointedly, that "the shanty city is by and large the real African city".
This makes you wonder what Johannesburg's "world-class African city" tag line really means. It could never follow the trajectories of other "world-class cities" such as New York, London and Milan for the simple reason that it is in Africa.
Its edifices are pockmarked by a different history , its alleys are menaced by a different kind of tsotsi and its underground rivers and storm drains are stained with different pollutants.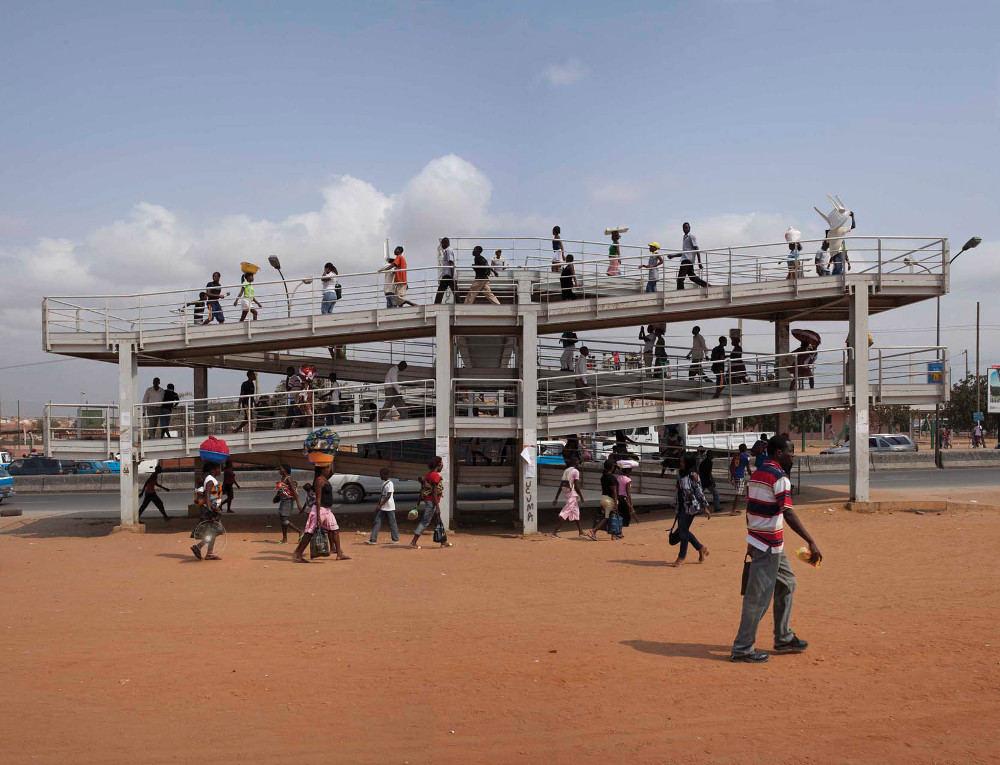 Lard Buurman's image of Luanda
This line of thought is one with which award-winning architect Matthew Barac's piece, Place Resists: Grounding African Urban Order in an Age of Global Change, grapples.
The ideal of the "world city", he argues, "has translated – in poorer or developing countries – into the reproduction of the modernist city, stripped down for [an] … internationalised clientele".
French theorist Dominique Malaquais and Cape Town-based artist Kadiatou Diallo have co-written an essay titled Igniting Sparck.
If I had to encapsulate in a phrase what they are proposing, I would say: "Africans are adept at the deal."
The two refer to the international linkages African traders have established with the wider world. But the other cornerstone that holds up the edifice of the piece is the organisation Space for Pan-African Research, Creation and Knowledge (Sparck).
Sparck builds networks and encourages collaboration that is meant to drive alternative "urban spaces and futures".
For many of our cities it's difficult to imagine much of a future when, as observed by Stellenbosch scholar Mark Swilling, their livelihoods are dependent on guzzling 54-billion tonnes of materials and 500 exajoules of energy a year.
His argument, in simple terms, is that we have to find sustainable ways to use our water and energy, and to dispose of and reuse our waste.
The book shows a bias for the technocrat, in whatever guise, and yet incomprehensible responses and contributions are not allowed.
It might have to do with the pointed questioning that doesn't really allow one to wiggle away. For instance, towards the end of the book Pieterse asks architect Mokena Makeka: "What can architecture and urban design offer us in understanding informality and emergent urbanisms in Africa?"
Although Makeka's style is sometimes affected and rarefied, you are not in two minds about what he is saying – that architecture and urban design are underscored by a common goal: enhancing the functional and emotional performance of the environment, natural and human.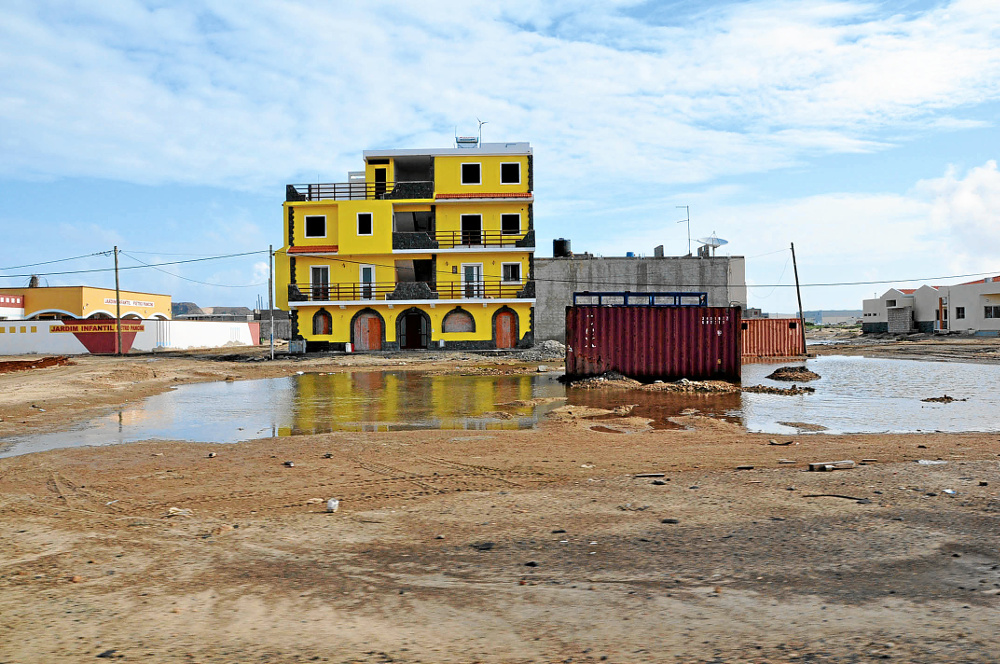 Boa Vista island, part of Cape Verde. Photography supplied
In a book featuring more than 30 contributions, it would be remiss not to mention Kenyan scholar Caroline Wanjiku Kihato's piece about rethinking urban governance through the everyday lives of migrant women in Johannesburg.
In many ways, the essay is peopled by the rogue aesthetic that informs the whole book. Its subjects inhabit the shadows. Without official documents to prove they are in the country legally, they keep one eye on the wares they are selling while the other eye is looking out for police officers.
Another notable essay is Simone's contribution dealing with the reworking of urban economies in Kinshasa, especially the section that documents a gang of entrepreneurs, dealmakers and commodity speculators known as Kasa-Vubu Bloods.
I have spent a lot of time on the scholarly contributions, but the book is more than that.
It includes a series of beautiful photographs by Kutlwano Moagi. Shot as if on the run, the work references the divisions, the light and the sheer "citiness" of Johannesburg.
When Pieterse says that Africa will more than double its urban population from 294-million in 2000 to 742-million by 2030, you can't quite envision it.
It's difficult because most of us have never seen more than 100 000 people in a single enclosed place, so it is difficult to gain a visual idea of that phantom figure.
That is until you see Akintunde Akinleye's photographs of Lagos, a city of 16-million people. To put that number into perspective, consider this: Zimbabwe's entire population is about 13-million.
Akinleye captures the dense urban topography that houses that many people. But he also references the precarious existences lived as if on the edge of a waterfall.
Instead of looking towards Europe and North America for templates of the future city, let's look at ourselves. This is what philosopher Josep Subirós seems to be saying in his letter, a postscript to the book.
The financial meltdown that has challenged "economic certitudes all over the world" has laid bare the "absurdity and fragility of the system we have created, and the parallel absurdity to keep trying to impose it urbi et orbi [to the city of Rome and to the world]", Pep Subirós argues.
What has worked for Europe with its ill-gotten gains won't work for Harare, Maputo, Lusaka, Nairobi and Yaoundé. To misuse Frantz Fanon's mantra: "We are our own foundation."