Here it is: the real deal, an actual Woody Allen film, the kind we once looked forward to, took for granted, then despaired of ever seeing again.
After all those false dawns, non-comebacks and semi-successful Euro jeux d'esprit, Allen has produced an outstanding movie in Blue Jasmine. It is immensely satisfying and absorbing, and set squarely on American turf: that is, partly in San Francisco and partly in New York.
Cate Blanchett carries off a magnificently watchable lead performance as Jasmine, the self-deluding socialite fallen on hard times – and there are superbly judged supporting roles for (among others) Alec Baldwin, Sally Hawkins, Michael Stuhlbarg, Peter Sarsgaard and Bobby Cannavale. The mix is just right: a bittersweet cocktail exactly measured.
It is delivered with such ease and storytelling skill in the disposition of scenes and management of tone, and the elements of melodrama and soap are carefully controlled to give the right champagne fizz. Without ever playing anything overtly for laughs, Allen gets a tingle of exquisitely sad comedy to run right through his picture from first to last.
Blue Jasmine is a late triumph, if not a late masterpiece.
In Blanchett, Allen has found a female lead to rival Mia Farrow in Broadway Danny Rose. She gives an electrical charge to this minor-key drama.
It has depth and pathos and a resurgent, late-flowering maturity, if that isn't a redundant thing to say about a filmmaker who has been working hard to please us for almost 50 years.
Jasmine is blue: that is, she is profoundly depressed. Or it could be a nickname, applying to the tune Jasmine heard playing when she first met her immensely rich husband-to-be: Blue Moon.
Once upon a time, Jasmine was a Park Avenue princess married to Hal, a devilishly handsome Manhattan financier and all-around Bernie Madoff figure, terrifically played by Alec Baldwin. Successive flashbacks will give us some insights into her lost gilded existence and Hal's attitude to probity and monogamy.
Because clearly something terrible has happened both to Jasmine's marriage and to her wealth. Penniless and alone, she has come to San Francisco to live with her divorced sister, Ginger (Hawkins), in a cramped apartment.
Haughtily arrogant and believing always in what she imagines to be her breezy patrician charm, Jasmine presumes to give Ginger aspirational advice on her love life, to the fury of Ginger's steady boyfriend, Chili (Cannavale), while Jasmine herself becomes romantically entangled with a dentist, Dr Flicker (Stuhlbarg), and aspiring congressman Dwight (Sarsgaard). It's not too much of a stretch to imagine Jasmine, in an earlier era, being played by a star whom Blanchett has portrayed: Katharine Hepburn.
Jasmine reinvented herself through marriage
The point is that Jasmine was never born to wealth. She and Ginger were adopted, and Jasmine found that the genetic accident of beauty, added to a flair for clothes, style and flattering men gave her a window of opportunity through marriage. She reinvented herself once; surely she can do it again?
Allen and Blanchett show how the fanaticism and desperation of her attempts to perpetuate the momentum of riches and status keep on running even after she has gone over the cliff edge.
Always, always, she repeats mantras about "moving on" and "putting the past behind her". But annulling the past means going into denial about what exactly she knew about Hal's business dealings and precisely how guilty she is of various things. The ambiguity is cleverly maintained.
There are some traditional Allen moments: characters being or wanting to be an "interior decorator"; characters saying to friends: "What's the matter? Your mind's a million miles away!"; characters bumping into each other on the street.
Stuhlbarg's bespectacled dentist is arguably the quasi-Allen character in the cast, and his calamitous sexual lunge is very like one Woody tried in that other San Francisco-set movie Play It Again, Sam – though here resolved with a bitter, downbeat seriousness.
Blue Jasmine is an elegant, witty and sophisticated tale that reaches back into the American literary traditions of Edith Wharton and F Scott Fitzgerald, but also into Allen's own magnificent tradition of compassionate human comedy. It is pure movie-going pleasure. – © Guardian News & Media 2013
Movies for the festive season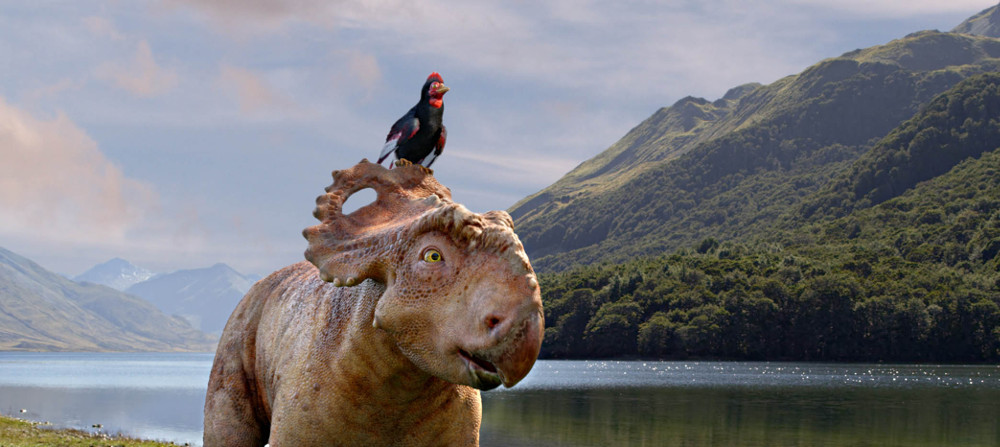 Real life mixes with a gloriously animated fairytale. (Supplied)
The Counselor. A successful legal counsellor (Michael Fassbender) decides to take once-off gamble in the narcotics business, with help from his wealthy friend (Javier Bardem). But an inside source soon turns their venture into a conflict with a Mexican cartel – and a waking nightmare for the counsellor and his fiancé (Penélope Cruz). Despite its star-studded cast and the pedigree of director Ridley Scott, The Counselor suffers from a script that is astoundingly vague and peppered with endless exchanges of absurdly philosophical dialogue, which results in a lengthy, unsatisfying experience. – Joel Kanar
Emperor. In the aftermath of World War II, the Americans having assumed control of a defeated Japan, a military investigator (Matthew Fox) is charged by General McArthur (Tommy Lee Jones) with finding evidence of war crimes committed by the Japanese emperor. While busy with task, the investigator also attempts to locate his lost love (Kaori Momoi), whom he fears died during the extensive bombing of her home town. A sombre period mystery, Emperor is thrilling, engaging and educational in its portrayal of Japanese culture and its distinctive code of ethics. A rare historical drama that is both enriching and engrossing. (Opens December 27.) – JK
Frozen (3D) is no guilty pleasure; it's an entirely innocent one. It's an animated fairytale musical in the classic Disney manner, a new twist on Hans Christian Andersen's The Snow Queen, a wide-eyed charmer of a film with terrific musical numbers from Kristen Anderson-Lopez and Robert Lopez. There are lovable characters and a robust, satisfying story with a big heart and a neat twist. Elsa, voiced by Idina Menzel, is the princess of an ancient kingdom, endowed with the magical power to create ice and snow. Having to conceal this dangerous talent causes her great loneliness; she is finally exiled on suspicion of witchcraft, but her devoted sister Anna, voiced by Kristen Bell, goes on an epic search to find her – and perhaps to find love. The spectacle is great and the song lyrics are a joy ("Are you holding back your fondness/ Due to his unnatural blondness?"). Elsa's gaunt, strained appearance at her coronation scene put me pleasantly in mind of Cate Blanchett in Elizabeth, and her supernatural powers are the most impressive since Frozone in The Incredibles. Cheesy critical metaphors are hard to avoid: with such warmth within its icy landscape, this is a celluloid baked alaska. It is glorious family entertainment. – © Guardian
The Hobbit: The Desolation of Smaug. This movie, the second in Peter Jackson's trilogy, is tremendously enjoyable – and, considering how exotic it is, The Desolation of Smaug is weirdly unassuming. It rattles along, never drags and is always terrifically likable: open, genial and good-natured. The legend as embedded in JRR Tolkien's original work is revealing itself to be a rich and potent source of entertainment. Perhaps the point is, as Graham Greene once said about God, you need a sense of humour to believe. – PB © Guardian
In a World. An underachieving voice coach (Lake Bell) decides to follow in her father's footsteps as the newest voice in trailer narration. But, as a woman, she is met with gender-based obstacles at every turn, including those of her chauvinistic father (Fred Melamed). In a World reveals to the audience the unsung career of the voice behind the trailer in a mildly comic but dramatically daring look at a male dominated industry. Well acted and skilfully written by writer/director/actor Bell, it's an understatedly charming gem. – JK
Walking with Dinosaurs. Take a trip to the distant past with the BBC, which presents prehistoric wildlife as never seen before. The tale of a pachyrhinosaurus (Justin Long) and his journey through life as the runt of his litter. Walking with Dinosaurs is a unique kind of documentary, developed out of what historians imagine would have been the migratory patterns of prehistoric wildlife. The stunningly realised computer-generated imagery, overlaid on live-action footage, is an experience to be seen. Unfortunately, the comedy and childish voice acting makes the content best suited to younger viewers. (Opens December 27.) – JK