'Right now all the formulas that drive so-called music or rock journalism have really almost been exhausted. That's the main problem," said Nick Kent when Vanity Fair asked him about the state of music journalism in 2010.
As one of the most iconoclastic voices in new-music journalism, Kent knows what he's talking about. His "factional" profiles of artists such as Syd Barrett, Led Zeppelin, Iggy Pop and others in the New Musical Express mainlined an unrepentantly poetic gravitas into pop culture criticism and carved out a unique space for his voice among the academic critiques and gonzo overload of the 1970s and 1980s.
Kent's seen the sales of the iconic British music newspaper fall from a high of 250 000 copies weekly in the late 1960s to fewer than 24 000 in 2012. Damn. Maybe he's got a point. Maybe music journalism has lost its mojo. But what is it about music writing that just isn't striking a chord with readers any more?
Veteran rock writer and editor Barney Hoskyns had one answer. "The sad truth is that rock journalism has become little more than a service industry, with scant critical autonomy and even less responsibility to its readers," he declared in the foreword to The Sound and the Fury: 40 Years of Classic Rock Journalism – A Rock's Backpages Reader. That was back in 2003.
Fast forward to 2013 and you begin to see the consequences of the consumer culture complicity he's talking about.
Over the past decade a slew of major international music magazines have shut shop.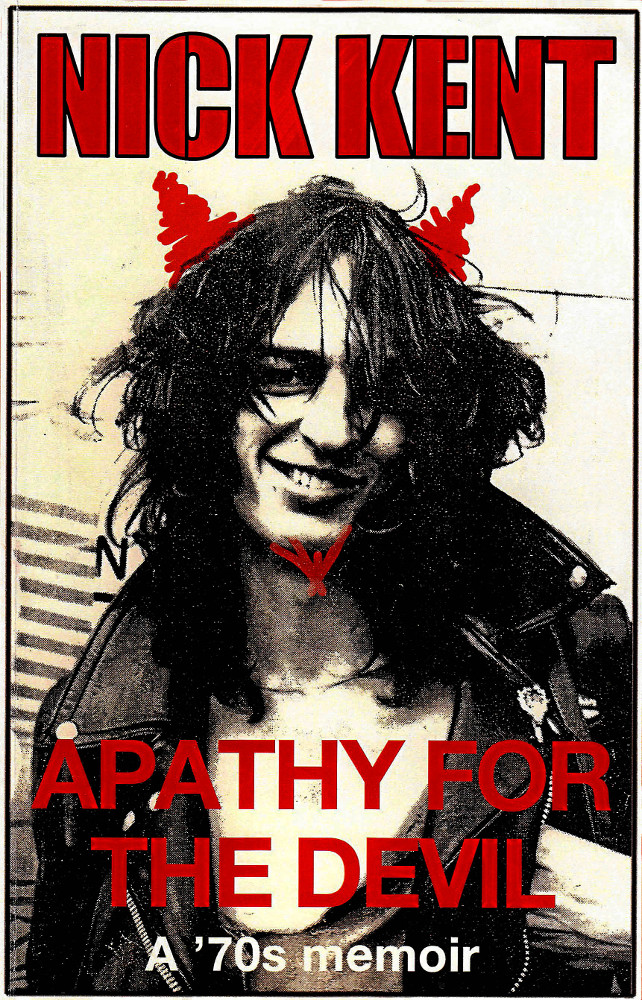 In 2004 iconic British music, fashion and culture monthly The Face closed. In 2006 teen-pop rag Smash Hits followed. The United States's Blender bowed out in 2009 and in 2012 the United Kingdom's last free-form music magazine, The Word, folded. In the same year, the US's Spin magazine stopped printing after 27 years and became a webzine.
Newspapers continue to shred music coverage. In the UK, the Independent on Sunday recently let its music critics go – along with its entire complement of art, theatre, dance, film and television reviewers – selecting instead to run syndicated soundbite synopses from other newspapers.
In South Africa, the trend is identical. A few years ago the Sunday Times turned its arts pages into a lifestyle assemblage. The newspapers in the Independent stable also syndicate music content throughout their publications.
Over the past two decades this very newspaper has culled not just column inches but also pages from its music coverage.
Pretty dire, right? Where are the pundits who documented our "revolution in four-part harmony" with their informed opinions, bold insights and ecstatic prose?
Where are the music writers such as Charl Blignaut for the Mail & Guardian (now at City Press), who speculated on Brenda Fassie's unbridled rock 'n roll animism and South Africa's burgeoning celebrity culture in a series of explosive confrontations?
Where are the young, gifted and black wordsmiths of Y magazine who, under founding editors S'busiso "The General" Nxumalo and Itumeleng Mahabane, voiced the sound of post-apartheid black street culture?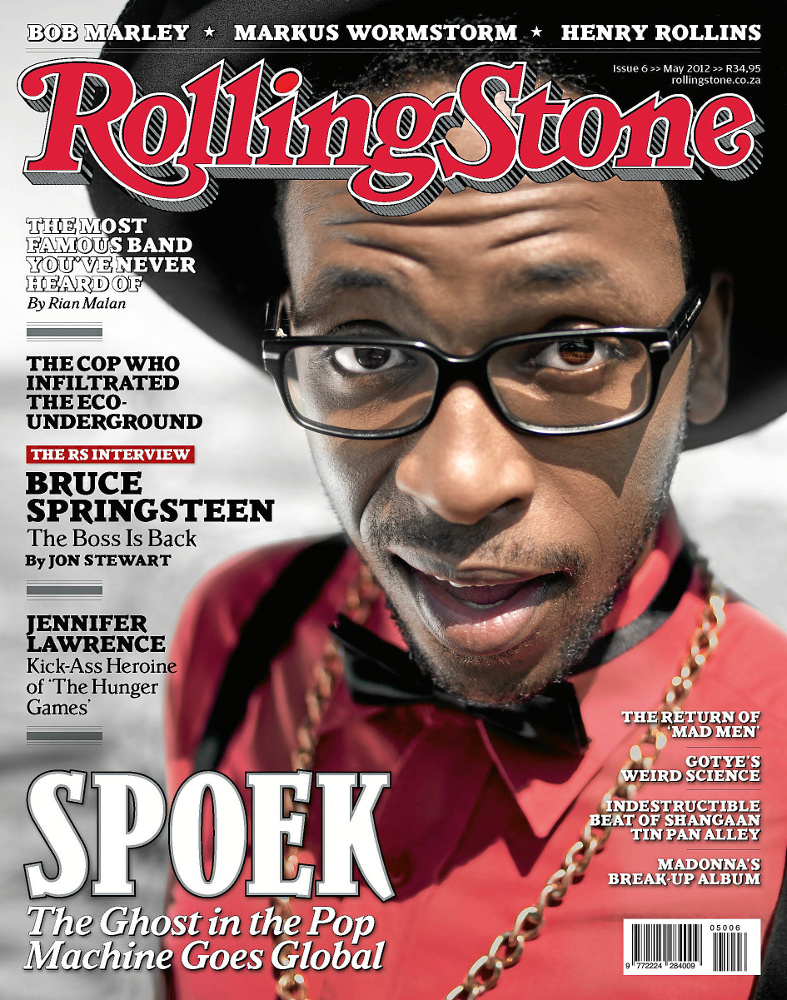 Written in spoken English and street slang, Y mag gave readers a new language with which to understand the relationship between kwaito's apolitical, "hedonistic and flighty preoccupations" and former president Thabo Mbeki's macroeconomic ideology, the politics of fashion and the aesthetics of struggle.
Wait up. We're in the digital age. Who needs to pay for expert cultural critique when free music blogs abound? Isn't the beauty of the internet's culture of uncensored self-publication precisely that you don't need some critical filter? Sure. But it's also the internet's curse.
Bloggers aren't all crap. But self-publication also means unedited publication. Most music bloggers are happy to see journalism as a commodity to champion the interests of their advertisers and sponsors.
Small wonder, then, that most music blogs are ricocheting press releases boasting advertorial product blurbs that masquerade as reviews and first-person diaries that sacrifice critique for a subjective lifestyle experience that might as well be marketing.
Isn't this the kind of content that Facebook is for? And let's not forget former Village Voice critic Robert Christgau's caveat: "If you're a writer, you're better off with an editor."
Traditionally, one of the roles of a music writer was also to introduce readers to new music – in reviews.
With the rise of sites such as MySpace, Facebook, Twitter and music streaming services such as Spotify, Deezer, Simfy and their social media apps, music fans are exposed to a vast array of recommendations, all serviced by automated algorithms without a music journalist in sight.
Is the music journalist in danger of becoming redundant? This is precisely what Drowned in Sound asked on its website back in July 2009 under the headline: "Music journalism RIP?"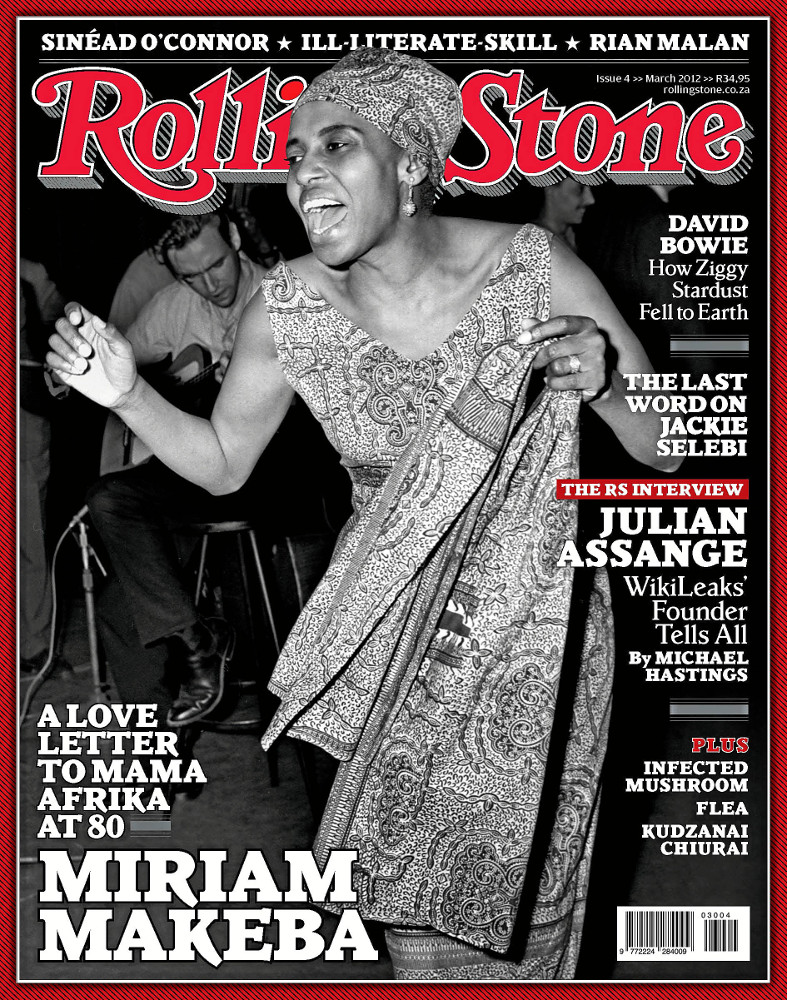 "Is there a future for music journalism in the Web 2.0 era Or has the music journalist been marginalised by new publishing technologies?" they asked.
Although the digital revolution has unquestionably changed music creation, access and distribution for consumers, to blame the internet and its plethora of social media plug-ins for the death of the music journalist is a bit of a premature ejaculation.
It also fundamentally misses the tipping point in this whole autopsy. Music writing did not suddenly (d)evolve from the "glory days" of the 1960s, 1970s and 1980s into the digital age.
There has been a fundamental shift in the role of music writing since the 1990s. From the 1960s to the 1980s, writing on music was primarily a speculative art form, a sociopolitical commentary giving a language to readers to make sense of the changing times.
"The true voices of black liberation have been the black musicians. They were the first to free themselves from the concepts and sensibilities of the oppressor," declared The Cricket in its first issue.
Subtitled Black Music in Evolution, the magazine was created by Amiri Baraka (then LeRoi Jones), Larry Neal and AB Spellman in 1968 in the spirit of the hip, improvised come-to-consciousness of black nationalism, using the perspective of the music being created within it as a base.
It was jazz improvisation that fuelled the poetic prose of Baraka's fabled Apple Cores columns in Downbeat and the hard-boiled journalistic exposés of our own "urbanised, eager, fast-talking and brash" journalists such as Todd Matshikiza and his With the Lid Off essays on Kippie Moeketsi and Hugh Masekela in Drum in the 1950s and 1960s.
Music writing was also about kick-starting an aesthetic conversation with the reader.
Witness the lost-weekend fanboy fables of Cameron Crowe on the Allman Brothers or Joni Mitchell in Rolling Stone in the 1970s. Or Lester Bangs's fabled "A Deaf Mute in a Telephone Booth" duel with Lou Reed in Let It Rock.
Witness the post-Beat riffs of Nick Tosches's Jerry Lee Lewis "Hellfire" profile in Penthouse. Or Paul Morley's potent Marxist analyses of pop in the New Musical Express.
Witness Simon Reynolds's critique of the hardcore dance culture continuum in The Wire. Or Greg Tate's hip-hop culture critiques in the Village Voice, postulating a critical language that redefined African-American cultural theory and writing.
Witness Njabulo Ndebele's "Thinking Brenda" profile on township pop goddess Fassie that reads her "ungovernability" – her refusal to conform or to be constrained by binary thinking – as the ultimate expression of personal freedom.
Or Julian Jonker's speculative scribblings on the black revolution in South African jazz, "Whiteys on the Moon", which used Mark Shuttleworth's star trek to map the use of "black secret technology" in music production in the international journal CTheory.
Without these critical voices championing new musical expression and engaging readers within a larger sociopolitical context, readers have become removed from the concept of music as a potentially revolutionary force.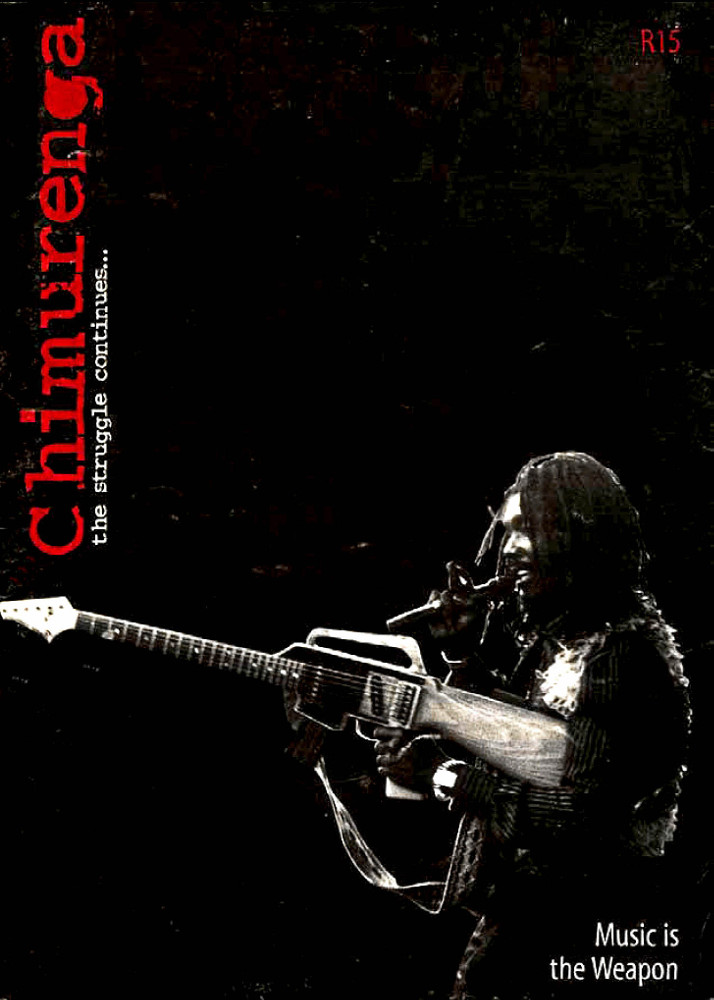 In the new millennium, trying to service commercial pressures at the cost of pissing off labels and artists has resulted in a form of music journalism that sits on the fence. Nowhere more so than in South Africa.
Ask any music reviewer in South Africa and they'll recount tales of how they've had run-ins with record companies for sharing their honest opinion on the merits of an album with readers.
"Why should I read your review of x?" asked one reader of a major men's monthly magazine. "If you've only given it two stars, I'm not going to buy it."
In our late consumerist age, has the role of the music journalist been relegated to being simply a punter of product?
Rock journalist Hoskyns would agree: "We have, in our different ways, colluded with the entertainment machine in its canny efforts to dictate what music sells.
"Moreover, it's no coincidence that, just as record sales are plummeting, so the music press is in perilous decline … There is a fundamental loss of faith in the value of pop culture, with so much coverage reduced to bland, consumer-guide homogeneity."
The self-appointed dean of rock music critics, Christgau, foresaw this problem back in the 1970s, creating a short 'n sharp new reviews template, ironically titled "Consumer Guide".
He wrote concise, critical capsule reviews that may have been closer to ad blurbs in length but packed a powerful poetry. They were tweets ahead of their time. But they were still an art form, a holy grail for aspirant young music reviewers to hone their chops on.
Artfully written capsule reviews are one thing. What about those up-close-and-personal interviews?
When it comes to artist profiles, the shredding of enough column space to allow for long-form writing has had one crucial consequence: the erasure of history.
Writers now find themselves penning stories trapped in a decontextualised perpetual present, left with barely enough space to communicate "what's hot" and "what's not".
Madness? Sure, but hardly news to editors, writers and, yes, readers who've been bemoaning the fact that intelligent, in-depth journalism has all but vanished in an era of search engine optimisation-targeted sound bites.
In an age when most music journalism is lacking in context or content, it's not surprising that many music fans plugged into the blogosphere, tuned out and were turned off.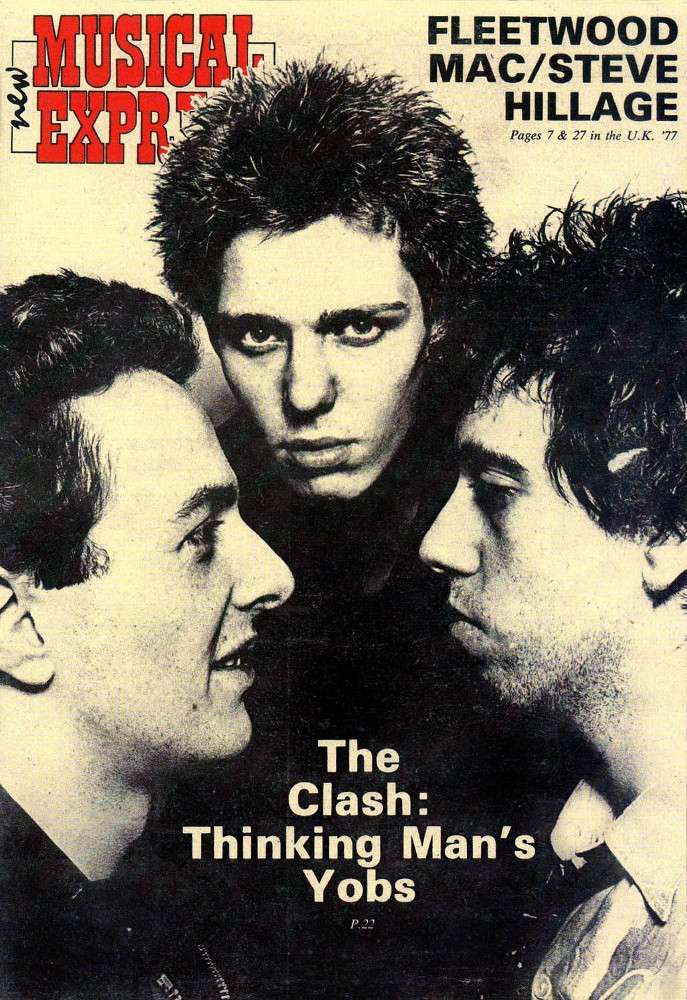 Photography supplied
Are we really doomed to a culture of chronic attention deficit disorder?
Well, not exactly. Yes, the times they are a-changing. Perhaps the language and desires of 1960s and 1970s music criticism are not necessarily applicable to the demands of our postmodern age.
Maybe the old romantic idea of music journalism is over. But music writing is not dead. What most doomsayers forget amid the overdose of hyperlinked clicks and disposable content is that intelligent music journalism does still exist.
Whether it's Bongani Madondo's freewheeling "hot type" rhapsodies on the lessons of Philip Tabane's ancestral creative impulse, this writer's own poststructuralist riffs on Spoek Mathambo's crate-digging search for soul in cyberspace or even in capsule reviews, Rolling Stone's South African edition has been on a mission to involve readers in conversations about new ways to talk about South African music culture outside of the usual consumer guide discourses.
Similarly, jazz scribe Gwen Ansell is still smoking her Marxist joints into the collective consciousness in the M&G, Business Day and any publication that will print her by refusing to divorce music discourse from theory and complexity.
Don't be fooled: such writing is under threat.
But music writing will never really get its mojo back if market research continues to replace informed critique as the driving force behind content, and "professional" music journalism amounts to little more than bland blurb-length reviews and cheeky Twitter "copy" captions to glossy paparazzi photos of celebs.
But let's not forget those writers who see music criticism not only as a vocation, but also as a devotional practice aimed at creating a new vocabulary to map what culture is becoming.
As British music critic and theorist Kodwo Eshun observed, this vocabulary "begins where the consumer service of music writing stops". It starts with an appreciation that all of music – including the review and the interview – is just source material to build this new language.
It is precisely this imperative that pan-African publication Chimurenga has been championing since its 2002 debut issue, titled Music Is a Weapon.
Poets, theorists, authors, musicians and artists including San-dile Dikeni, Achille Mbembe, Aryan Kaganof, Louis Chude-Sokei, Keziah Jones and Stacy Hardy spearhead a network of writers who interrogate what Eshun terms "the frame of innocence around so-called black music" (traditionally anti-theoretical and anti-literary) and challenge readers with writing that is both complex, elusive and fiercely speculative.
So, if there are still spaces for contextual music writing and its evolving vocabularies, then the real question is not whether music journalism is dead, but what its future is.
As Eshun prophesied in More Brilliant than the Sun: Adventures in Sonic Fiction in 1998, perhaps it is finally time to "ask not what music [writing] means, but what it does".
---
Miles Keylock is the editor of Rolling Stone South Africa magazine