South Africa is in a transition phase at the moment — broad-based black economic empowerment (B-BBEE) codes were revised last year, and these revised codes will come into operation from October 2014.
It could spell trouble, says Lizette Frank, the owner of BEE Empowered, a BEE rating agency based in the Western Cape, and the first such agency to be accredited by the South African National Accreditation System (Sanas) back in the late 1990s.
"Things have changed considerably since Sanas accreditation began. Companies have come to realise that window-dressing — giving or selling shares to a black person simply to achieve BEE compliance — is not worth it," she says.
Unfortunately, the new codes may have the impact of forcing companies back to the old ways.
"The ownership element has become one of the compulsory measurements, and it is very difficult to find a B-BBEE partner in certain industries such as engineering," says Frank. "This may mean that people resort to window-dressing once more in order to remain compliant."
Frank says, at present, she sees more and more healthy B-BBEE situations.
"Healthy B-BBEE is where a partner has an active role: they hold shares from which they earn dividends, they have voting rights at board meetings [and do actually vote on important issues], they take part in strategic decisions, and they have insight into the company's financials, they may even have staff reporting to them and take part in hiring decisions."
Rather than implementing codes which will encourage window-dressing, South Africa should be implementing strategies which facilitate healthy partnerships — for example, enabling students to qualify in industries where such skills are scarce, and encouraging skills development within industries to get people to a level where they can become active and engaged partners with real and valued skills to offer — people like Archie Mkize and Eira Hadebe.
Engineering success
Archie Mkize, who brings his B-BBEE credentials to the partnership of Pekan-Phakamani Engineering Services, believes that he would have followed a very similar career trajectory even if he had not lived in a country which encouraged economic transformation.
Like many others, his innate drive and ambition spurred him into the role of entrepreneur.
"I believe that even if I was not in South Africa at this time, I would have formed a company of my own," says Mkize.
Mkize hails from Umlazi. His parents sent him to boarding school to get a decent education. After school, he joined Shell as an apprentice fitter.
"I was in one of the very earliest groups of black apprentices taken on by Shell. I think I was in the second or third group," he says.
On qualifying as a fitter, he started working for Shell, but he was keen to further his education, and so he did a diploma at a technikon in Durban.
Later, in 1997, he moved inland to study further, doing a BTech at what was then Wits Technikon and then working there for several years.
But Mkize's inner compass must have been pointing to Durban throughout his career on the Highveld.
Sent back to home turf to do a job there, he reconnected with an ex-colleague of his, Peter Jourdan, a white man with a similar mechanical background who had served the same apprenticeship as Mkize.
The meeting was pure chance: the pair had lost contact for about 15 years. "I just bumped into him and we began talking and talking."
It soon became apparent that both of them were ready and willing to take the next step, and that there was an opportunity for the two of them to work together.
In early 2007, Mkize relocated to Durban, and they formed their partnership. Among other things, the engineering company repairs tanks, fabricates piping and supplies labour (such as artisans) to the petrochemical industry.
With six solid years behind them, they now employ about 30 people, drawn from the townships and suburbs around Durban, and they are prospering.
"The economy's not that great, but we're not complaining," says Mkize, a reminder that this company was born just before the downturn; an environment in which any success has been especially hard-won. "Basically, we've been blessed; we are making progress."
The pair do not think of themselves particularly as a B-BBEE partnership, but they don't hesitate to exploit their advantages, says Mkize.
"In certain situations, my colour becomes an advantage; in other situations, it's his colour which brings an advantage."
Over time, the partnership has become a family business. Both partners' wives have left their previous jobs to join their husbands in making a go of it.
"They basically run the office," says Mkize. Putting all your eggs in one basket, he says, makes everyone that much more committed: "You have to make it a success, don't you?"
While building the company, Mkize and his wife have also been bringing up three children, who have surely profited by their parents' example of succeeding in their own right.
A lot of factors stand in the way of economic transformation, including inequality.
"There was far too big a gap from the word go between the racial groups," Mkize says.
But B-BBEE in itself is not contributing what it should — far too small a number of people have benefited from the B-BBEE process, Mkize believes.
"Surely the process can be improved?" he says.
---
Entrepreneurship in the blood
Eira Hadebe gets bored easily, she confesses, and that's a key character trait of the born entrepreneur.
Born and raised in KwaZulu-Natal, she qualified as a physiotherapist at the University of KwaZulu-Natal and did her Masters at the University of Cape Town.
But running her own physiotherapy practice was not enough for Hadebe; she has for some time run other successful property businesses, buying and renovating properties for sale or rental. Since her university days, she had been friends with a family of Polish extraction, the Bryczkowskis.
"Stan Bryczkowski knew about my property businesses, and that I get bored easily, and he invited me to become a partner in labour-broking company Sebrong and its sister company, Afpol."
Bryczkowski and Hadebe are "hands-off" management: "We leave the day-to-day running of the companies to our staff — we have really good people — and just check in now and again. We spend maybe two hours a day at the office. Stan knows that my practice is very much my first love," says Hadebe.
"Our role is really speaking to the clients and landing the business; the staff take it from there."
The company employs about 15 core staff. The partners are also involved in the sort of key activities of which Frank speaks: making decisions about financials, meeting the accountant, and hiring and firing staff.
Hadebe says that there have been occasions when the fact that she is a black partner has landed accounts, but she certainly doesn't think of herself as "B-BBEE".
"I've never viewed myself as a B-BBEE partner, and that wasn't the reason we initiated this partnership. B-BBEE is about empowering people — you know the saying about teaching people how to fish, rather than giving them fish? Well, I already knew how to fish, and I'd been busy fishing for myself for a long time!"
---
Vox pop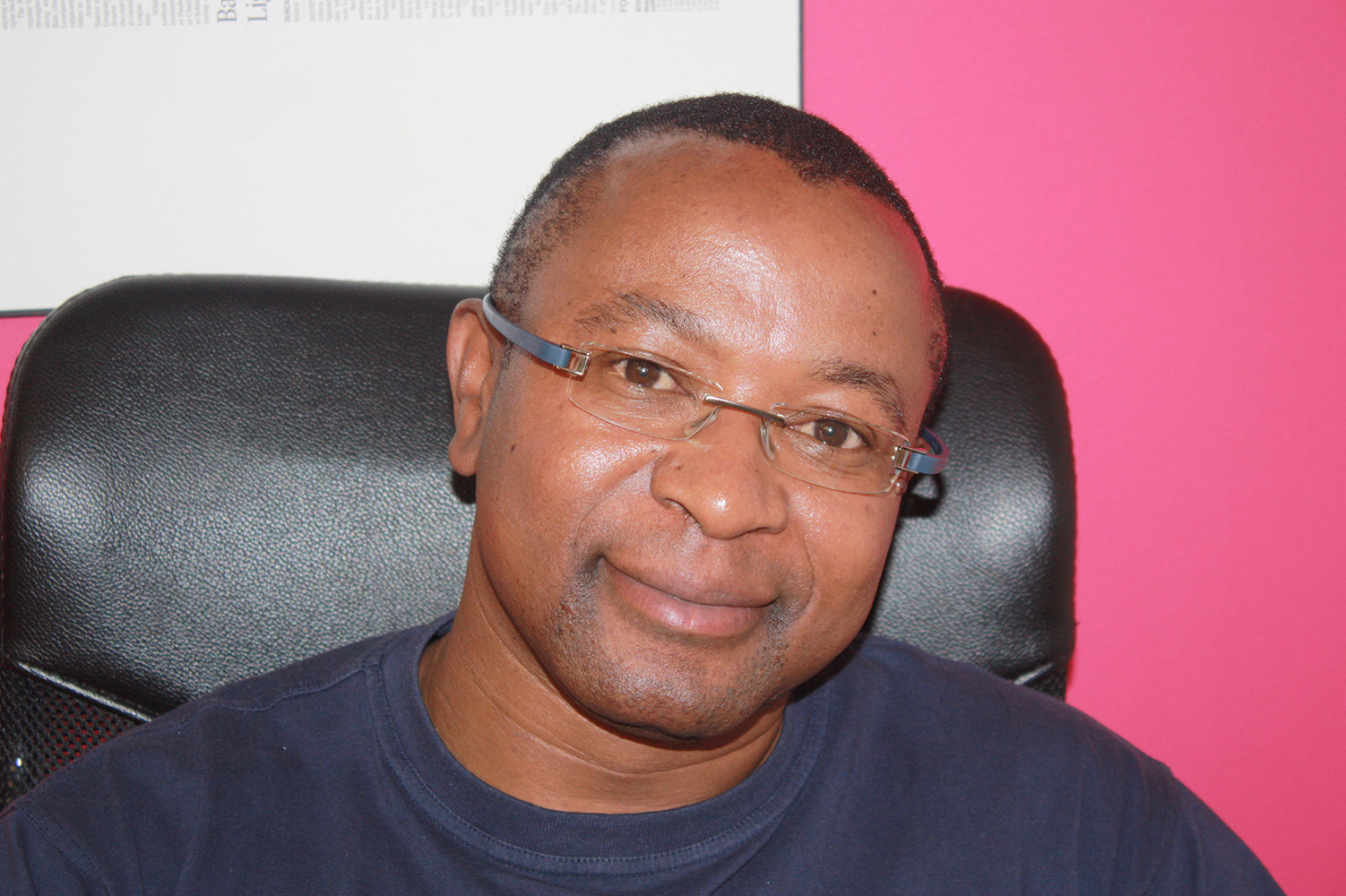 "Employment equity made it possible for me to take advantage of opportunities in building my career. As an employee, I benefited immensely from B-BBEE policies, and the skills I gained made me able to stand on my two feet. I have started a business where I am the 'rain-maker,' measured purely on what I deliver rather than my racial profile." — Shoni Makhari, the chief executive of Flow PR & Reputation Management
This article has been made possible by the Mail & Guardian's advertisers. Content and photographs were sourced independently by the M&G supplements editorial team, unless otherwise indicated. It forms part of a larger supplement