If ever there was any doubt, David Tlale's show at Mercedes Benz Fashion Week in New York this past Sunday, proved that beyond the pomp and theatrics Tlale's local shows have earned a reputation for, there lies an impressive talent that's enough to silence the fiercest critics.
The show marked his fourth season but first runway show in the Big Apple. The previous three were all installations.
The autumn-winter show titled Elementary Metropolis featured ready-to-wear garments in a collection of drapey blouses with elaborate sleeves paired with pencil skirts, multi-faceted sheath dresses, some with gold-embellished collars, in a silk wool fabric and some in black with touches of lace. Several looks in an eye-catching navy blue featured coats with a tropical wax print lining and former Miss South Africa Tatum Keshwar brought the show to a close, walking down the ramp in a flowing black sheer gown with ribbon flower appliqué detail.?
At New York's Lincoln Centre, Tlale showcased an elegant, mostly minimalist and refined collection as he sought to cement David Tlale as a global brand in the world fashion capital. With that long-term goal in mind, the designer remains conscious that this would not be achieved overnight.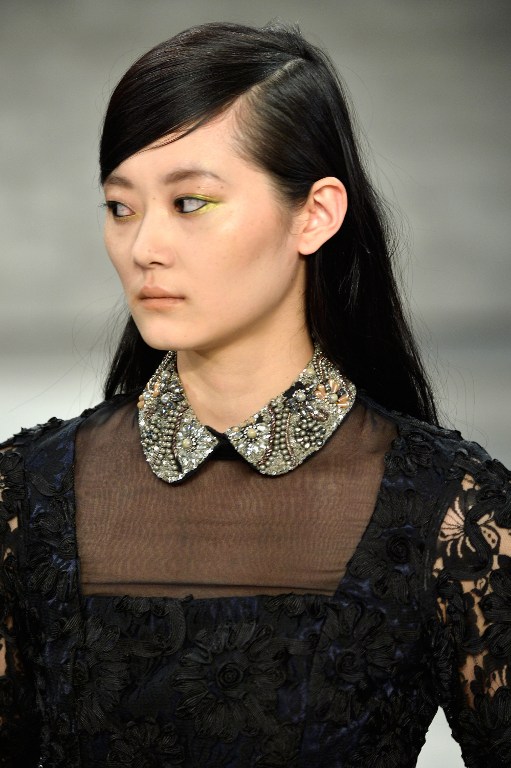 "Building a brand is a gradual process and requires consistency and, of course, hard work," the designer told Mail & Guardian just two days before Sunday's show. "In South Africa alone, I think this is something we nailed in the fifth or sixth year. New York is a different ball game altogether. It's only our fourth season here."
The designer's next New York show is expected to take place in September for spring 2015 collections. But the work does not end once Tlale and his models disappear backstage.
"The ramp is just the confetti," he said. "There's quite a lot of sweat leading up to that. When conceptualising for the New York shows we obviously have to think of the market we are talking to and this has to be done in a David Tlale way. That is just the collection side of things. I had to come here a few months prior to the show to meet with stakeholders who play a crucial role in the overall presentation."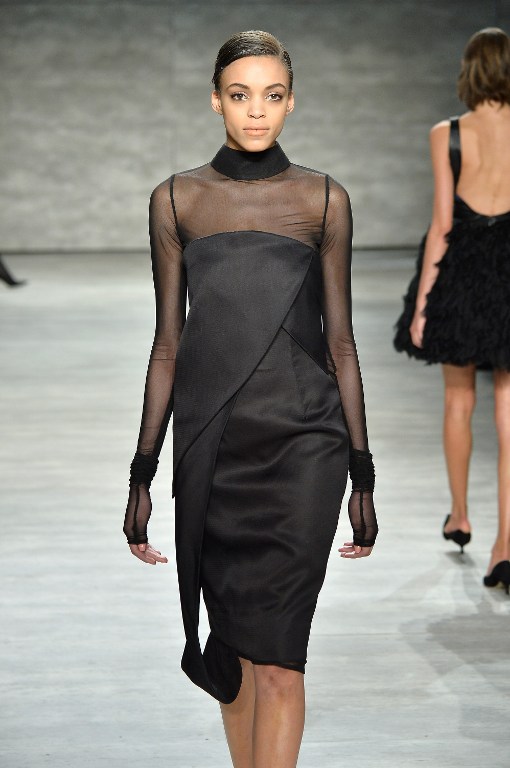 This includes production people, the conveners of Mercedes Benz Fashion Week, stylists, and sponsors for hair and make-up. "Here, the designer is responsible for the assembling of their own team. You basically get the infrastructure, but you are responsible for the rest. You have to arrange insurance for everyone working on the David Tlale. You have to arrange steamers, dressers, interns, etc. Basically, it's a whole army of people."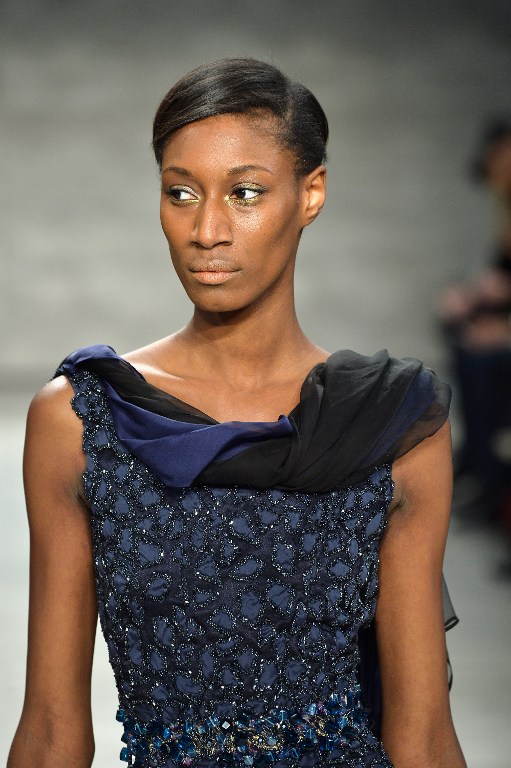 At last year's spring-summer collections, Tlale was almost dealt a blow after Kelly Cutrone of People's Revolution, a well-known New York publicist and fashion show production firm, parted ways with him just two days ahead of his show sighting outstanding payment. While this made headlines both in the US and back home, the less than desirable publicity can be just what a designer trying to crack the big time on the international fashion stage needs, as Tlale himself concedes. "We rode on that wave of publicity and made the negative work for us positively."