A contractor entrusted with beefing up ­security at the ­Bryntirion Estate has a string of court judgments against him for unpaid bills totalling about R300 000.
According to Stephens Somo's credit record, courts in Johannesburg, Pretoria and Barberton have handed down six judgments against him in 2013 and 2014.
Somo owns Kgafela Construction, which is erecting a R20-million perimeter security fence at Bryntirion, where the homes of Cabinet ministers are located, along with the presidential guest house and the vice-president's residence.
Approached for comment, Somo would say nothing about the judgments. However, he warned, "If you write anything about me, you will deal with my lawyers."
According to Somo's employment record, he was employed by the department of ­public works as recently as 2006.
Asked about his former position there and when he had moved into the private sector, he demanded: "Who told you this?"
Some of the debts highlighted in the judgments stem from the hiring of construction equipment and the purchase of drainage materials while working on state contracts in Mpumalanga and Limpopo.
The materials include pipes valued at R145 867 supplied by Incledon, a Johannesburg-based engineering supplies company, for a state contract at the Middelburg military base in May 2012.
String of debts
​Incledon said this week that Somo had not yet paid for the materials and that its lawyers were dealing with the matter.
Belinda van Vuuren, a debt collector at Talisman Plant and Tool Hire in Johannesburg, said the ­company had secured three judgments against Kgafela for the leasing of ramming equipment, for R21 901, R46 897 and R62 660 respectively.
Van Vuuren said the claims had been heard in the Pretoria magistrate's court between January and April last year.
"He has not yet paid us our money and up until today, we have not heard from him."
In February this year, a Pretoria-based company, Mont Rouge A1, also secured a judgment against Somo for R21 771 in respect of a loan.
According to an informed source, Kgafela has landed other ­government contracts, including one for the construction of a radio ­control centre at a police station in Mthatha.
* Got a tip-off for us about this story? Click here.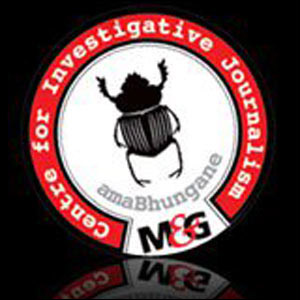 The M&G Centre for Investigative Journalism (amaBhungane) produced this story. All views are ours. See www.amabhungane.co.za for our stories, activities and funding sources.