Simon and Mary SS15 collection shot by Nico Krijno
Johannesburg-based milliners Simon and Mary have done it again with its new SS15 collection, drawing inspiration from history to pay homage to silhouettes that have stood the test of time. To give things a modern edge, four new colourways inspired by clear skies and sunny days have been introduced to the range, and these will also be found in their AW14 collection going forward.
"It is an evolution into summer for the felt hat. We needed to find a way to make our hats wearable in summer and believed that adding bright colours to our existing palette would be the answer," says Dean Pozniak, the driving force behind Simon and Mary. Knowing the collection would need an equally brilliant lookbook to do it justice, Dean enlisted artists Jana + Koos and Nico Krijno to bring this about.
"It's always a pleasure to work with people you can creatively trust," he says. When Jana + Koos saw the new range, it was obvious that it was a slight break away from the very classic look of the launch range. "We loved the new colours, and wanted to do something that highlighted the interplay between classic and modern, traditional and fun and even serious and playful – which is very much the culture that we've noticed Simon and Mary moving into," says the duo.
As a long-time admirer of Krijno's work, he immediately came to mind as the best person to photograph the hats in an unexpected way. "Lucky for us he was in Johannesburg following an exhibition, and his wife Mignonne (who is frequently the subject of Nico's work) was keen to get involved. They shot everything on film, which further pushed the 'old school meets new hats on the block' idea."
My Mzansi Heart: A new book by King Adz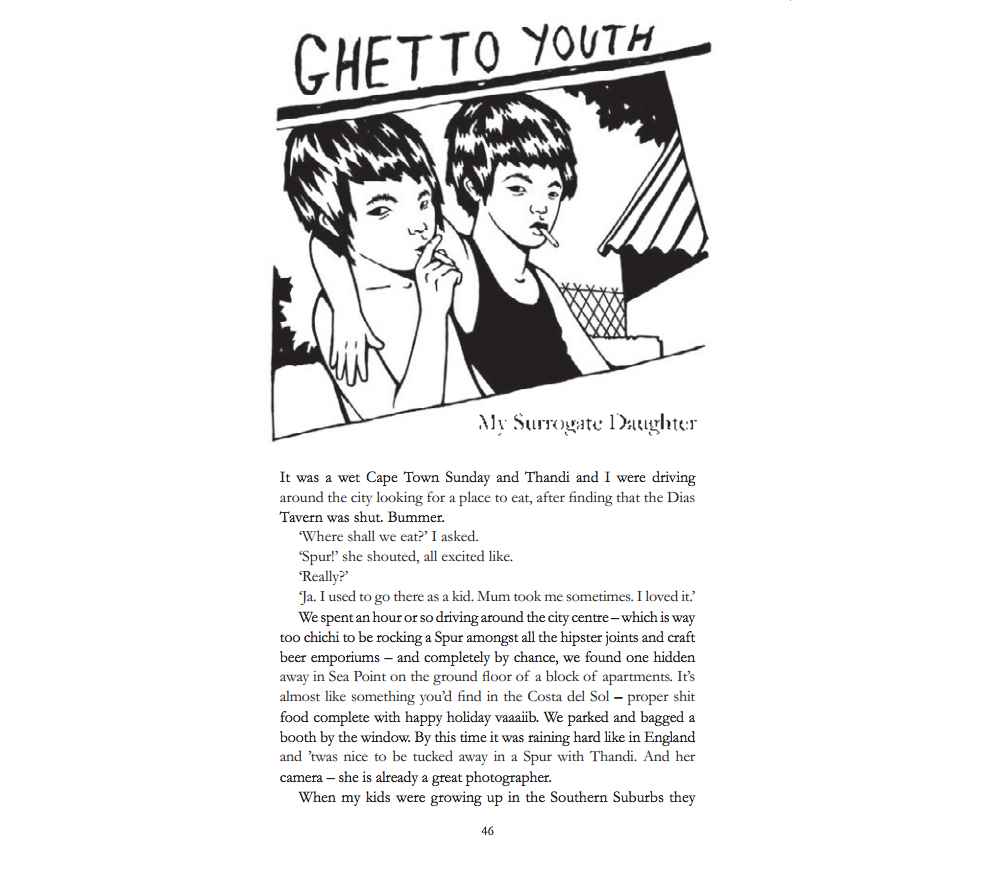 King Adz is British by birth but has been living in between the UK and South Africa both mentally and physically since 1996. He has spent recent years travelling around South Africa; from inner city Johannesburg to tiny towns, meeting people and learning about South African youth and creative culture.
His latest book My Mzansi Heart, published by Jacana Media, follows his encounters with different South African creative figures as well as his own personal history; including a drug-fueled time in the advertising industry and the experience of his family first moving to South Africa.
My Mzanzi Heart focuses on his complicated relationship with South Africa and his love for the country. King Adz is also known for books The Urban Cookbook: Creative Recipes for the Graffiti Generation, Street Knowledge: The A to Z of Urban Culture and The Stuff You Can't Bottle, and the film Blek Le Rat – Original Stencil Pioneer, among other video work.
Delightful Illustration by Nicci Martin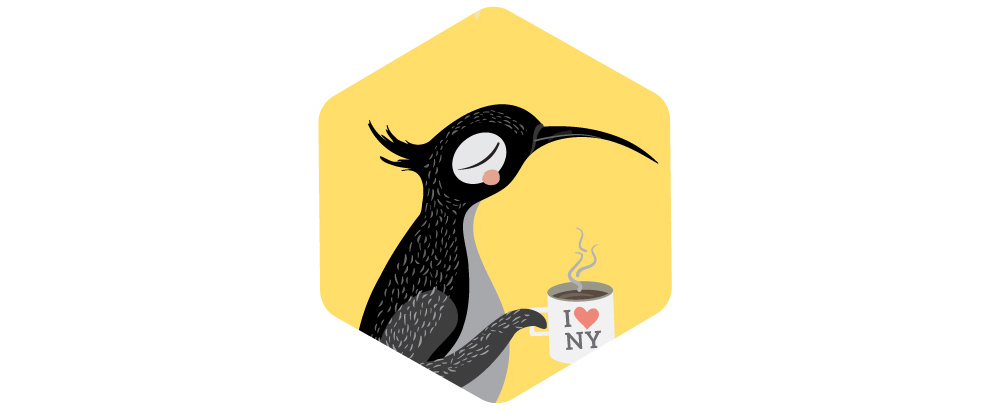 Nicci Martin is a freelance graphic designer and illustrator who works from her home studio in Johannesburg. Although her venture into freelance design only began in 2013, she has had a long history of design work and art direction. Nicci initially studied graphic design at AAA and after graduation began work at TBWAHuntLascaris. She has since worked as an art director at Ogilvy Johannesburg for two years and then at DDB in Prague for four years. On her return to South Africa she began lecturing 3rd year visual communications at Vega for five rewarding years before opting for a more flexible career path.
Due to a wealth of new design ideas, broad experience and supportive friends in the industry Nicci has been commissioned by a range of clients over the past year or so working on anything from illustrated prints to designing characters to distilling information into fun infographics.
Photography across genre by Xavier Vahed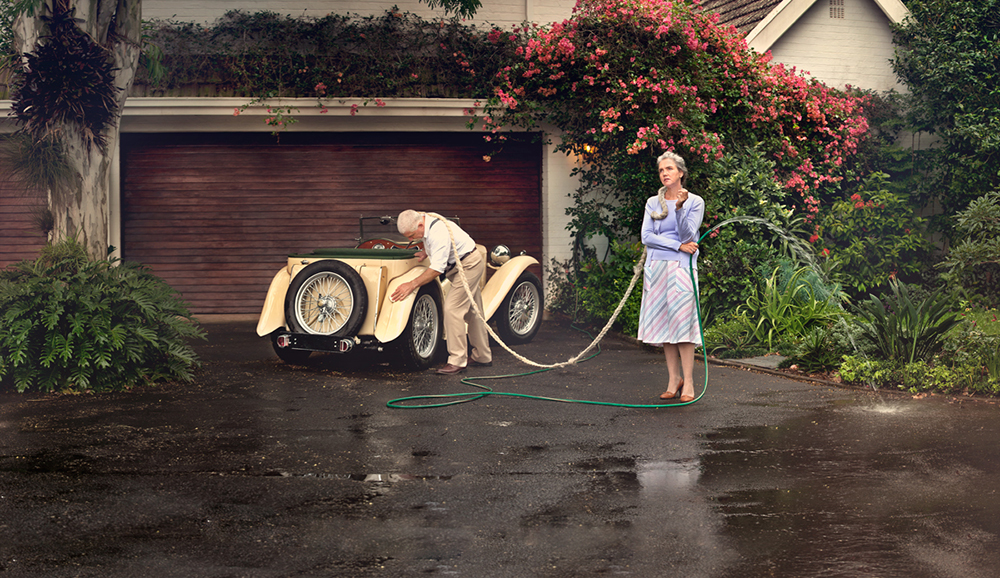 Xavier Vahed is a new wave young South African photographer with an extensive portfolio of work across many genres within the field of photography, some high profile collaborations and a student Loerie nomination. He says, "I think I've gone head first into most clichés as a photographer. I didn't necessarily make much of an effort to avoid them either. I think it's important to give every technique a try at least once even if the only thing you get out of it is to learn its limitations.
"Sometimes I absolutely hate the tangled web of work that I've done and wish I could rather focus on one in particular. Other times I love how diverse my portfolio is. I can never decide. Mostly I feel that I'm in no rush to decide. I look at a lot of photographers who I aspire to be like and most of them only really settled into their niche much later in their careers. I'm only 25 and I still have a long way to go."
All Fours: A Continuous Illustration Series by Matthew Bradley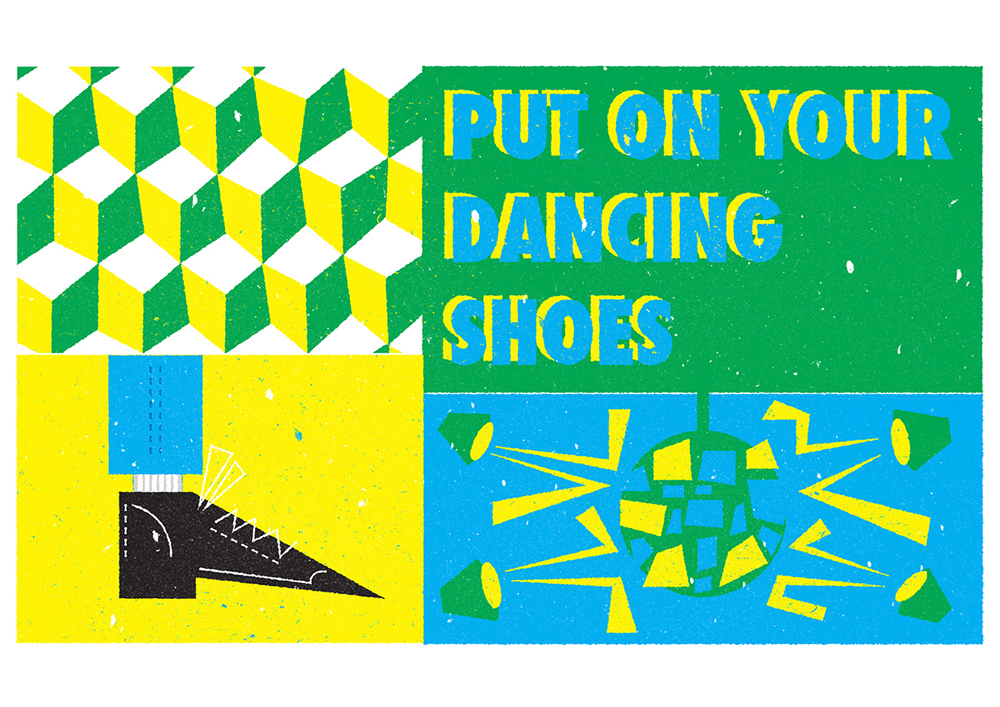 In March we spotted the beginnings of Matthew Bradley's ongoing illustration series, All Fours. "It basically started one night while I was watching TV," he says. "My current studies at UCT haven't required any illustration so I needed something to keep me going." He began with the shoe from the Dance illustration and the final product came together as a rectangle made up of four smaller blocks: two illustrations, a pattern and some type. This became his formula (and explains the name of the project).
"Sometimes I start with an illustration and the theme follows. Other times, I will have to go somewhere or do something and decide to make an illustration about it. Having created these 'guidelines' makes it easy to start each one and get stuck in. The process of making one block also gives me an idea for the next one," Matthew explains. "I find I do them mostly when I'm relaxing so I try not to take them too seriously, but as the series continues I want the themes to develop a bit more."