After Hours illustrations by Anneke Jacobs
Anneke Jacobs is a senior art director at Gloo, Johannesburg, where she spends her days working on the conceptualising and designing of digital campaigns. After hours and away from the screen she swaps being in the digital space for another realm altogether: filling pages with space travel, magical forests and starry-faced girls. Jacobs credits her growing collection of personal illustrations to needing an outlet for occasional boredom and an urge to constantly make things pretty. She says: "My mind gets restless, so when I'm not at the office I'm usually drawing. Mostly with traditional materials to avoid spending 16 hours a day in front of the computer." A compulsive cartoon-watcher, Jacobs finds most of her inspiration in her favourite shows. Other non-televised influences that Jacobs draws from include the plant kingdom and the tiny hope that magic is real.
Co-creating 140 original artworks for Lyle and Scott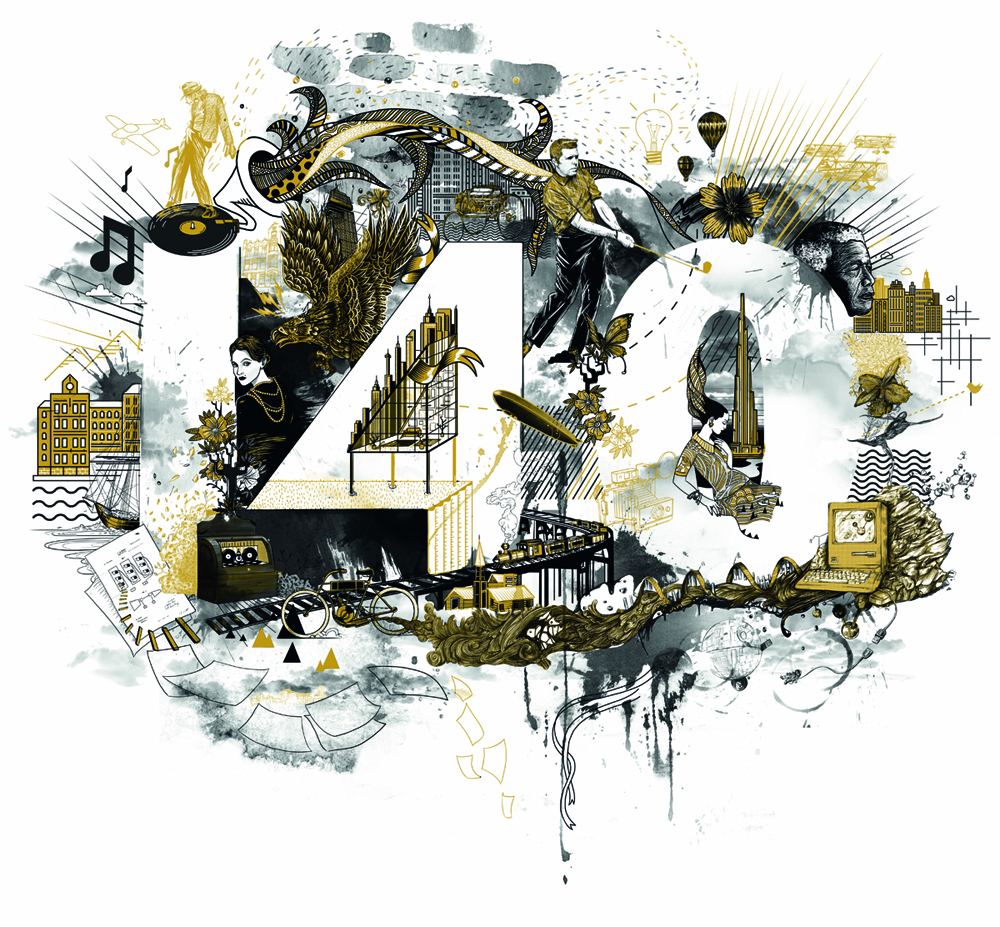 The 140 Series is a project that embodies co-creation to commemorate the heritage of Lyle and Scott, a fashion label celebrating their 140th anniversary this year. Artists, creatives and fans were invited to produce and submit one original artwork that represents their chosen year between 1874 and 2014. Am I Collective were commissioned to illustrate 2014, which is the hero image of the campaign. Other contributors include Richard Myburgh, Mieke van der Merwe, Ben Rausch, and Gerhard van Wyk. Now that the artworks are all complete, they can be viewed in an online gallery where a live auction (which began on September 10) will take place until October 6.
Gillian Benjamin and The Cape Craft and Design Institute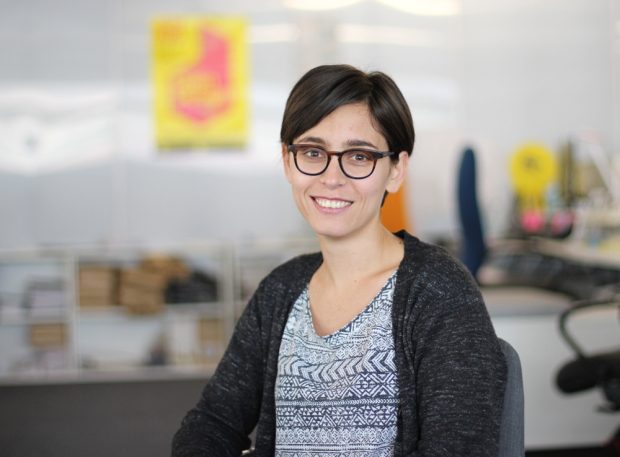 The Cape Craft and Design Institute is a sector development agency with a mission to develop capable people and build sustainable creative enterprises. Since their inception in 2001 the CCDI has focused on supporting local entrepreneurs making craft and handmade products. About two years ago, the Western Cape Design Strategy was written and shortly thereafter Gillian Benjamin, who runs the CCDI Design Support Programme, joined the team.
They offer product support, business support and market support – teaching all the skills that are necessary to run a successful and sustainable business. They host workshops and classes, offering members hands-on assistance and expert advise and giving them access to tools, machinery and technology. Did we mention that all of this is open to anybody from business owners to students, and it's free? "I think we're the best kept secret in Cape Town," says Benjamin.
"Our core work is assisting people running creative business – giving them guidance and training in all the areas needed to run a sustainable business. A big part of my programme will be engaging with business and getting them to understand what design thinking can do to improve their output – regardless of what the business offers. From day to day that means hosting workshops for businesses, entrepreneurs, students and creatives – bringing together different disciplines to facilitate and encourage collaborations across various industries."
Introducing: Sussex Open Studios
A new and exciting art/design/food/furniture pop-up exhibition space has launched at Sussex Open Studios in Woodstock. Being described as "an interactive lifestyle destination", Sussex Open Studios is a newly renovated industrial space developed as a collaboration between King Juliet Productions, Dawie Swart Developments and Nest Living and transformed into residential property. Sussex Studios consists of 19 generously proportioned, open-plan living units that for their first few weeks will house a range of pop-up events and exhibitions that show off the space as much as the art and design temporarily on show in it. Photography, illustration, fine art, installations, clothing and jewellery by new and established local designers, artists and craftsmen will be exhibited. Some of the long line-up includes Jana + Koos,Lucie De Moyencourt, Thingking, Renee Rossouw, Betina du Toit, Klomp Ceramics, Pedersen & Lennard, Opus and ShineShine. The team has released a series of short videos showing slices of the days of some of their exhibitors.
Paintings by Sarah Biggs: Exploring surreal landscapes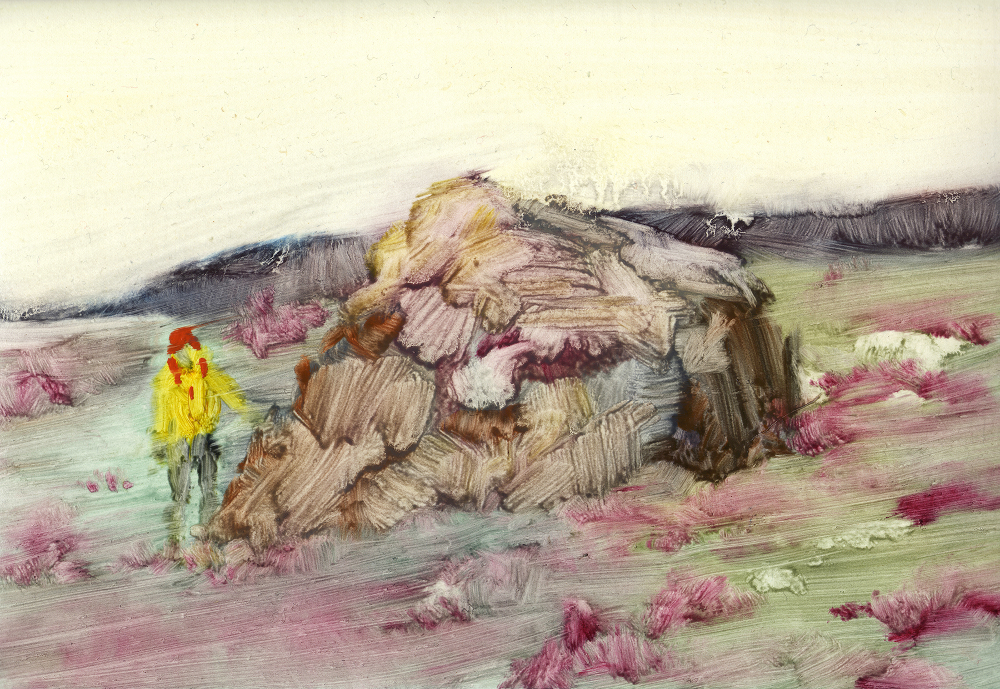 With a gentle yet definite touch, Sarah Biggs paints surreal landscapes of hazy colour – sometimes dotted with a faint figure or few on a private quest of searching and discovery. At other times they're left to exist without the presence of life-like forms, and the spaces at once familiar and foreign become the subject. Only a year after graduating from the Michaelis School of Fine Art, Biggs stands out as one of South Africa's emerging contemporary artists whose work is characterised, in part, by highly unusual and often surprising colour choices.
Currently, a few of her enchanting paintings are being shown alongside those of Kirsten Lilford in an exhibition at Salon 91 titled Distance. Of which, she says, "Anyone who is close to someone involved in environmental research might identify with their repeated references to a place called 'the field'. It is a term I have become increasingly attuned to. 'The field' stands as a place which people in chosen discliplines disappear off to, in search of answers to things I am unable to fully understand. A place for discovering and searching, for measuring and transporting and jotting down notes, this 'field' – very tangible for some – exists for me only in stories and anecdotes, in second-hand images and foreign terms. I began to make paintings in response, and the notion of 'distance' became increasingly useful."