Frank van Reenen's wicked imagination
Frank van Reenen's solo show On a Day opened at NIROXprojects in Maboneng recently. It's his first solo show in Johannesburg for a long time, and comprises candy-pop coloured canvases and black and gold sculptures. Van Reenen's work is an extension of himself – namely his imagination, which is characterised by a wicked wit and absurd sense of humour.
On a Day transforms the space into a kitsch dreamscape. The iconic Sleeping Dog sculpture gets a coating of gold leaf, and a silicon cast of the same squish-nosed sleeping pup breathes against your palm. Small bronze figures are clustered in groups that instigate bizarre micro-narratives, and pink-blue-and-green canvases colour the setting.
The characters in this dream are naïve and childlike, yet simultaneously teeter on the verge of nightmarish. This is the world of icing sugar and cyanide that is van Reenen's work.
Thoughtful Graphic Design by Denton Pretorius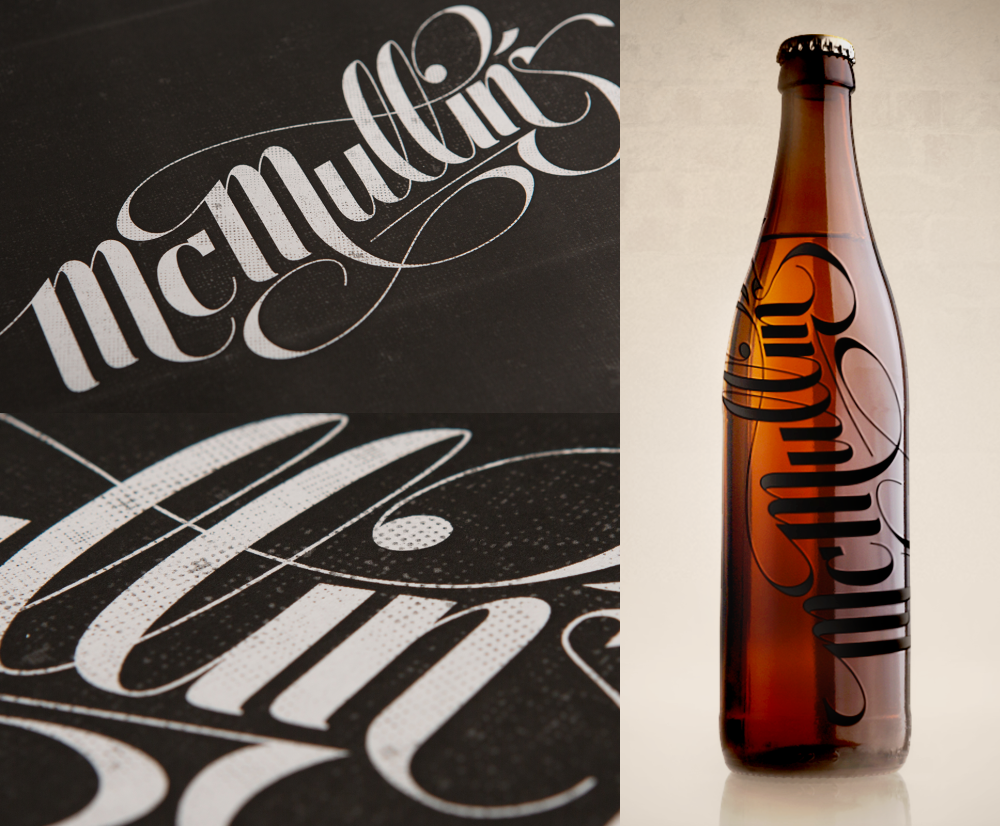 Durban born, Johannesburg raised, and now Cape Town-based, Denton Pretorius is a self-taught graphic designer passionate about his craft. Pretorius studied multimedia and animation after high school – but not a fan of the 3D industry at the time – went on to follow other creative pursuits including starting a streetwear label, BLOODSHOTINK, and illustrating and designing album covers, flyers and band merchandise for his friends' punk band, which became the beginnings of a freelance career in graphic design made official with the launch of Indent Design Studio.
After five years, an offer from a client meant the opportunity to head up the digital division as a director in his agency, which Pretorius couldn't pass up. After gaining sufficient experience working in somebody else's agency, Pretorius started his own with a marketing friend which he ran up until 2013 and his move to Cape Town.
In the spring of 2013 Indent Design Studio was reborn with a fresh identity upgrade motivated by the new energetic and creative environment Pretorius found himself in. He says, "Around this time lettering and type design started taking over my sketchbooks forging a deep passion for typography. The affect good type design has on a reader's mood and how the retention of information is improved through this subtle art of manipulating space and form keeps type design fresh and progressive in my opinion."
Mute: A ready-to-wear collection by Jenevieve Lyons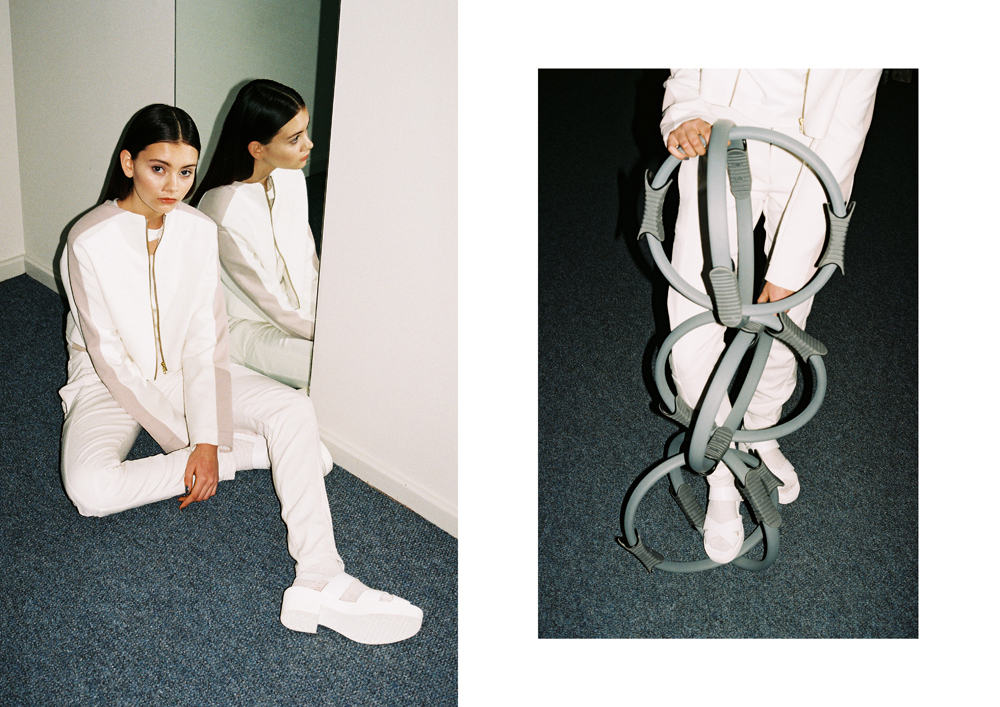 Conceptual fashion designer, Jenevieve Lyons, has just launched her first ready-to-wear collection, Mute. Lyons explains that Mute is an extension to the Jenevieve Lyons brand where the ready-to-wear extension lines will compound the brand's aesthetic.
Mute is an expression of wearable simplicity whereby garments are intricately designed and constructed with the use of high quality textiles. The ready-to-wear garments articulate an aesthetic of "oddity", which is filtered through the conceptual side of the brand, continuing the central theme of visual parable, now executed in a wearable and accessible manner.
The Classic T-Shirt x Artist Collection: Where art and style meet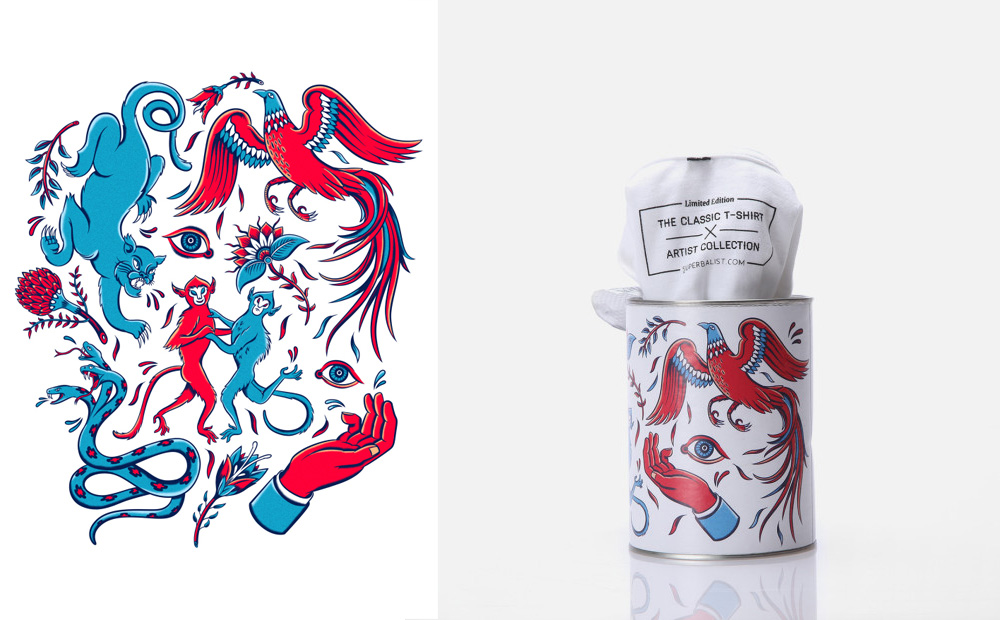 Superbalist has recently launched a debut collaboration with 2Bop: The Classic T-Shirt x Artist Collection, which marries art with timeless fashion. "The collaboration was inspired by having designed what we consider the best fitting T-shirt, and we wanted to package it with illustrations by some of South Africa's best designers and artists," says Zach Nossel, the art curator at Superbalist.com.
Working with a selection of creatives who are loved by the art community and who have made a name for themselves in the design world, the brief was completely open. "Giving an artist creative freedom is what leads to pure beauty," Nossel says. "I believe that by not placing restrictions on the artists, the final illustrations and designs turned out exactly how we envisioned them – and that is because the artists were allowed to be completely true to themselves." Justin Poulter, Emma Cook, Am I Collective and Gerhard Human contributed – each selected for their unique style and approach and of course, their talent.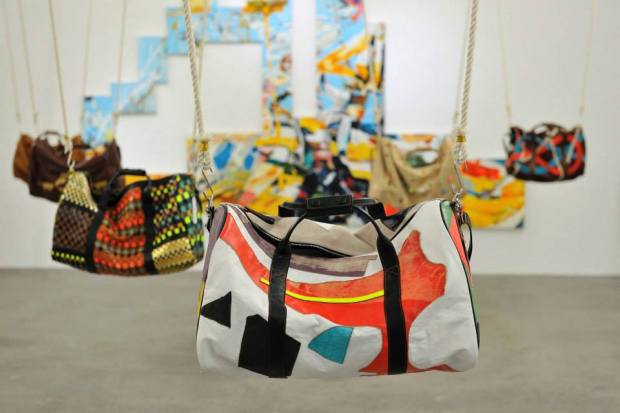 As part of the World Design Capital 2014 purpose to "Live Design, Transform Life", the Missibaba team launched the Boombox project. Chloe Townsend and Lizel Strydom invited seven creatives to each design a custom Missibaba bag. They were given unprinted leather panels and asked to come up with a design to decorate the iconic large weekender style Missibaba bag.
The results were auctioned off at a one-night-only exhibition to raise funds for Shift, an organisation dedicated to empowering youth and rural communities through the transfer of practical skills for social, environmental and economic wellbeing. Committed to collaborative practices, Shift applies their experience of human-centred design to ensure that voices are heard and needs met through their work.