CAPE TOWN
Mawande ka Zenzile will do a walkabout to launch his new exhibition, Statecraft. "In this body of work I use the mediums of painting, sculpture, video and installation to explore themes about the state, morality, death, power, violence and politics. This exhibition pays homage to the men and women who built the pyramids and those who pioneered the fabric of the politics of our time," he says. This is the artist's second solo exhibition. WHEN April?17 to May?30. WHERE Stevenson Gallery, Cape Town. INFO Visit stevenson.info
The Original is Unfaithful to the Translation is an exhibition of new work by Dan Halter, the title of which is taken from the famous story by Jorge Luis Borges, On Exactitude of Science. Halter's work has more often than not investigated the ideas of a homeland and the myths and, in his words, fabrications that there exist in this search for it. However, in his latest exhibition he begins to stretch this idea a little further, exploring just how the fabrication itself becomes the (false) source of understanding. WHEN April?16 to May?30. WHERE Whatiftheworld gallery, 1 Argyle Street, Woodstock. INFO Visit whatiftheworld.com
French trumpeter Pierre Dutot will feature in Midweek Sessions in concert with organist and baroque specialist Erik Dippenaar. Dutot has recorded more than 80 CDs and had a long career as an orchestral musician with the Orchestre National de Lyon and a soloist across the globe. This concert will be Dutot's only solo organ recital and will include works by Handel, Telemann, Widor, Dubois, Vivaldi and Gigout. WHEN April 22. WHERE Methodist Church, Greenmarket Square. INFO Tickets will be available at the door and cost R80 for pensioners, R50 for students and R100 for everyone else.
The Big Issue invites you to an intimate dinner with Jani Allan who will be giving a sneak preview of her memoir, Jani Confidential. Allan will be in conversation with Cape Argus books editor Vivien Horler. WHEN April 20 at 6.30pm for 7pm. WHERE 6 Spin Street. INFO R350 a person at webtickets.co.za
DURBAN
Italian elegance comes to uMhlanga in a feast of fashion and food when L'Aperitivo Venue and Fashion Nanny's Sabrina Maingard host Aperitivo e Moda. WHEN April 17 from 7.30pm. WHERE Between Palm Boulevard and Aurora Drive, Umhlanga Ridge. INFO Tickets include a welcome cocktail, Italian canapés and the fashion show. There will be a cash bar. For tickets and more information, call 072?947?3804.
JOHANNESBURG
Life-Line-Knot is an exhibition and a book that centres on six objects from the Wits Art Museum collection and the Standard Bank African Art Collection. These were selected and researched by postgraduate history of art and heritage students. Each of the objects to be displayed, such as a clay pot, is accompanied by an extraordinary story that is captured in the book. The editors and curators are Joni Brenner, Laura de Becker, Stacey Vorster and Justine Wintjes. WHEN April 21 to September 24. WHERE Standard Bank Gallery, Frederick and Simmonds streets, central Johannesburg.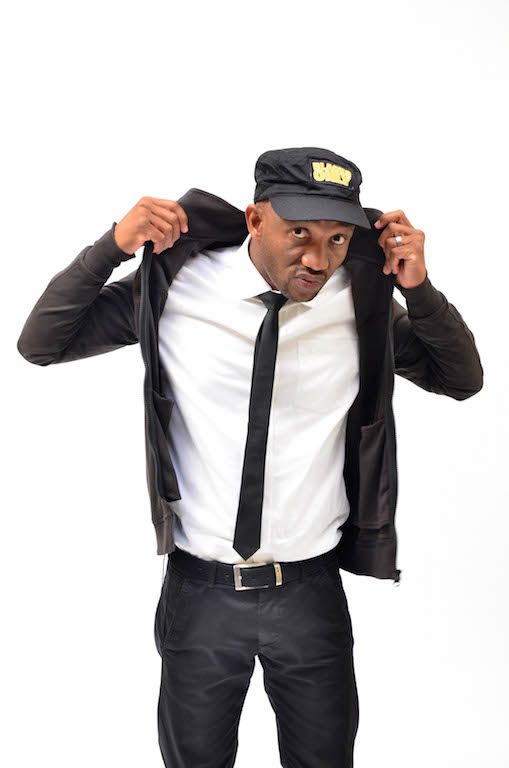 David Kau will celebrate his birthday with MoJokes. Longtime time friends such as Kagiso Lediga, Skhumba and others will entertain guests. His life work will also be on display. WHEN April 17 and April 18 at 8pm. WHERE Soweto Theatre. INFO Tickets cost from R120 to R200 through Computicket and Shoprite/Checkers outlets.
Stephan Welz & Co is hosting its Fine Arts and Collectable Sale that features a piece by Gerard Sekoto and one by British street artist Banksy. There will also be a charity auction for Braamfontein's developing artists. WHEN April 21 and April 22. Pre-auction viewing is open to the public daily from April 15 to April 20, 10am to 5pm. WHERE 4th floor, South Tower, Nelson Mandela Square, Sandton. INFO Catalogues are available from the Stephan Welz Cape Town and Johannesburg offices and via stephanwelzandco.co.za
NOT X Chris Saunders is the culmination of the cross-cultural, interdisciplinary relationship between New York designer Jenny Lai, Johannesburg photographer Chris Saunders and four other creative people from South Africa. This exhibition, designed by Camila A Morales, reflects the journey and dialogue between these seven, who step outside familiar ground. It demonstrates how technology enables people in different cities and countries, with varying influences and processes to meet through the internet, enter into an interdisciplinary exchange and collaboratively produce garments, sculptures and still and moving images. WHEN April?17 to June 28. WHERE MOAD Project Space, Maboneng, downtown Johannesburg.
It's your last opportunity to catch the critically acclaimed exhibition, Rise and Fall of Apartheid: Photography and the Bureaucracy of Everyday Life, as it comes to a close after an 18-month run in Johannesburg. Organised by the International Centre of Photography and curated by Okwui Enwezor and Rory Bester, the exhibition features the work of more than 70 South African photographer and artists, including over 800 images, 27 films and a book. WHEN Until April 30. WHERE Museum Africa, Newtown. INFO Visit riseandfallapartheid.org