In an in-depth interview in 2010 on British site theatreVOICE Athol Fugard said: "The truth is that the new South Africa needs committed playwrights who are prepared to bear witness to what is going on every bit as urgently as the old ones did. The essential responsibility lies with young playwrights and I'm not sure I can see them rising to that challenge."
In 2013, after completing a residency in London through the Royal Court New Writing Programme, a collective of 11 young South African playwrights called Playriots decided to take up the baton and promote contemporary storytelling and create a space for playwrights "to be activists and write urgent work" as ­outlined in their mission statement.
Part of the South Africa-United Kingdom Seasons 2014 and 2015, the writing programme is a long-term project between the Royal Court Theatre and the British Council's Connect ZA – a partnership between the department of arts and culture and the British Council.
South Africa's relationship with the Royal Court Theatre started in 1971 when a local company performed three works by Fugard: Boesman and Lena, Sizwe Banzi is Dead and The Island.
Forty-four years later, the programme's aim is to get insight into South African life today, tap into the urgent concerns of a younger generation of theatre-makers two decades into democracy and unearth new voices.
Led by British playwrights Leo Butler, Winsome Pinnock and international director Elyse Dodgson, Omphile Molusi, Neil Coppen, Napo Masheane, Amy Jephta, Mongiwekhaya Mthombeni, Simo Majola, Genna Gardini, Nobantu Shabangu, Tau Maserumule, Eliot Moleba and Khayelihle Gumede were taken through three week-long residencies to develop the project over 15 months.
An important observation by the Royal Court was how hard it is for South African writers to stay away from apartheid, so the brief for the young playwrights was to avoid going back in time.
"It was a frustration," admits Mthombeni. "But this challenged my writing to let the characters clash from what is happening now and to let the audience discover the hurts and history without being didactic," he says.
"The total support we were given was crucial; the total dedication to the playwright and the luxury of time was life-changing," says Jephta.
This "total dedication to the playwright" is novel practice. Though South Africa may have produced great writer-directors, as seen in the work of Lara Foot (Tshepang) and Paul Grootboom (Relativity), wearing both writer and director hats can compromise the honing of writing skill in young talent.
A new generation of playwrights
Molusi is known as the "voice of new struggle theatre" because of his critically acclaimed plays, Itsoseng and Cadre, representing the voiceless. His new play, Fana le Fale (Here and There), about service delivery and corruption in housing and the RDP system, continues his agenda. "We come from a culture of workshopping plays, but now we have a new generation of playwrights who want to sit down, face a page and write," he says.
So far, physical theatre specialist Mthombeni's play Brave is the only one from the collective to be selected by the Royal Court for a British run. Mthombeni is in discussions with the Royal Court Theatre for a 2016 premiere of his play in London. Dates are still to be ­confirmed.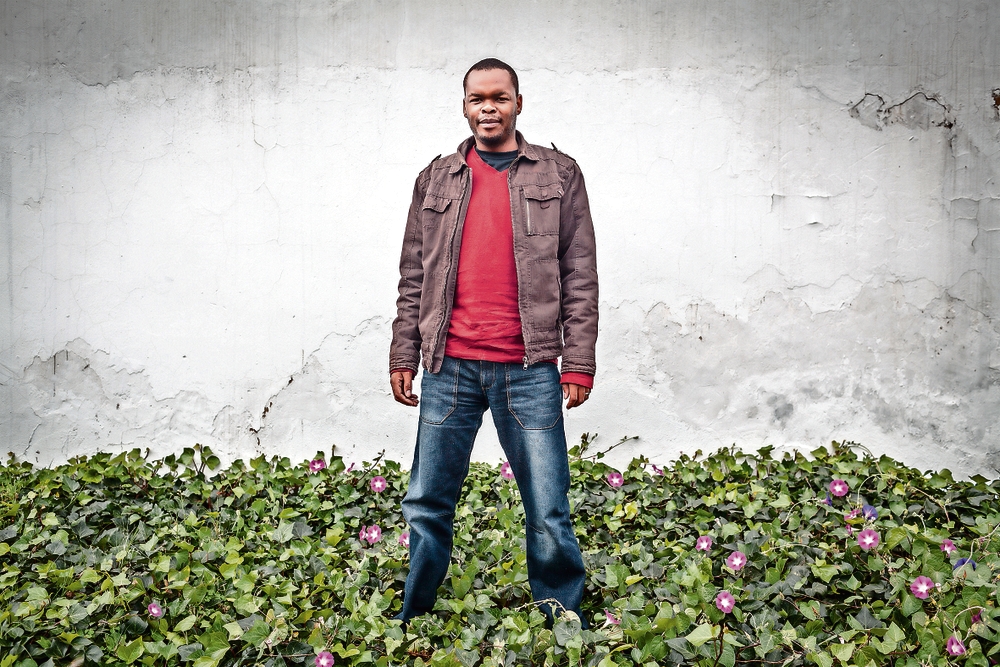 Omphile Molusi (Gustav Butlex, M&G)
A suspense drama highlighting old divisions in a new country, the facts are based on his experience in 2011 when he was accosted by the police and tortured in the back of a van during a seven-hour tour of Johannesburg.
He says: "Playriots wishes to challenge the economics of the system and the modes of representation for the growth of the industry and support of its artists."
One of their main objectives is to create a culture of staged play readings, something they picked up from their Royal Court experience. The aim is to offer playwrights support and space for development, to create conversations that go beyond the rehearsal room and to develop and empower audiences.
But there are other issues regarding local theatre practice that they wish to challenge.
A call for young female playwrights
Poet, playwright and director, Masheane advocates for more black female theatre practitioners. Her new play, A New Song, juxtaposes the role of women in the struggle, specifically the voices of women in the anti-pass book campaign of the 1950s, with the role of women in today's society.
"For the past years the theatre industry has been dominated by white theatre practitioners and black men. Black women playwrights spend more time fighting to be heard than actually creating and putting our stories on stage. This has to be challenged," says Masheane.
Jephta calls for more writing by young women. Her play, All Who Pass, traces a family's journey of getting back their plot of land in District Six, where her family's roots are.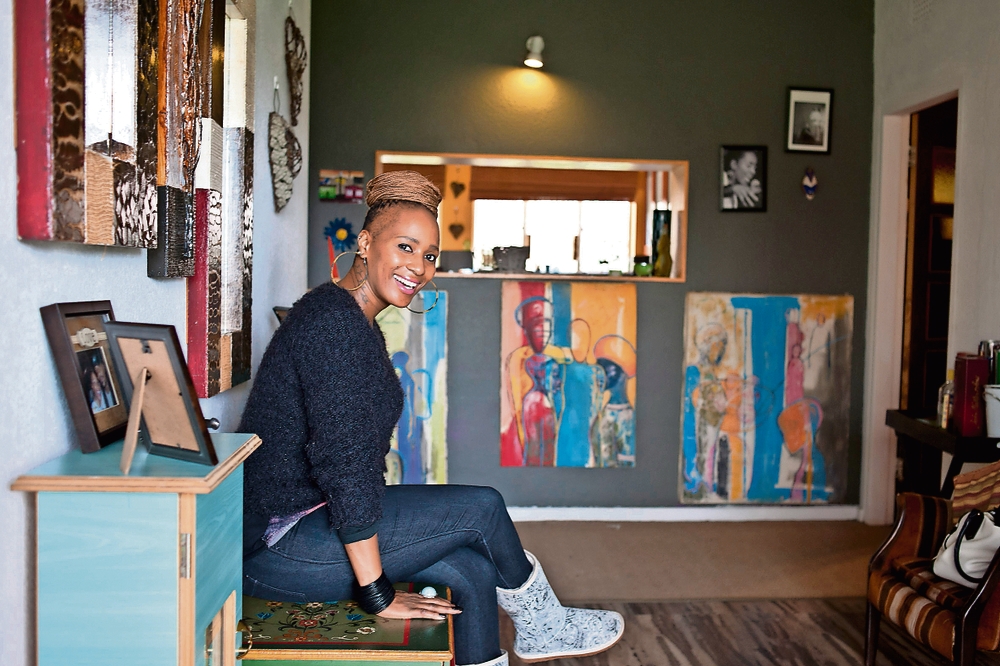 Napo Masheane (Delwyn Verasamy, M&G)
"The voices of young women writers are underrated and largely silent. One of the biggest challenges to women playwrights is the lack of new play publication.
"All playwrights struggle with publication, but in the past five years, only two or three female playwrights in this country have had their texts published in comparison to over a dozen male playwrights," she says.
The Women Playwrights International has convened conferences for female playwrights since 1988, and Jephta is organising the 2015 conference that will take place in Cape Town from June 29 to July 3. This will mark the organisation's first convention in Africa.
Provoking the imagination
Coppen, a Standard Bank Young Artist for Theatre award-winner in 2011, believes the responsibilities of new and contemporary theatre-makers are to listen, learn, shape, articulate, reinvent, provoke the imagination and inspire empathy. And this is what he has endeavoured to do with his latest play, ­NewFoundLand.
A hallucinatory and unusual ­exploration of sexuality, love and loneliness in contemporary South Africa, the text intertwines the lives and dreams of two men: Jacques, an Afrikaans anaesthetist based in a Pietermaritzburg ­community hospital, and Sizwe, a choreographer and student at the University of KwaZulu-Natal who has received a calling (ukuthwasa) from his ancestors to become a sangoma.
"I wanted to look at sexuality in contemporary South Africa in an honest and unclichéd way. I am so tired of exploitative gay plays where the principal actors spend the ­duration of their time on the stage strutting around in their underpants.
"So I hope in many ways NewFoundLand might correct and address these sorts of predictable stereotypes and stimulate more interesting and relevant conversations around the topic," he says.
The State Theatre has chosen NewFoundLand for a run from November 6 to December 5. Further announcements on which plays the Royal Court will pick will be made in the latter part of the year, according to the British Council.
The Market Theatre is already hosting a series of staged readings of the Playriots' 11 Royal Court plays that run every third Friday of the month at Gramadoelas at 2pm. The sessions are open to the public.