Last year, when a group of high school girls from the social change movement Rock Girls heard about the missing girls in Nigeria, they wanted to drive there themselves to go find them. Inspired by their desire to help, Rock Girls – based in the notorious gangland of Manenberg in the Western Cape – is taking girls on a series of road trips around South Africa. The movement uses group discussions, art, photography, film, and radio to create and inspire more safe spaces for young women in South Africa. Their first trip from June 12-15 went from Cape Town to the Eastern Cape with ten girls, accompanied by Rock Girls founder India Baird, to interview other girls living on farms and in townships about their lives, and document their stories through radio and film. The Mail & Guardian will be publishing a series of diary entries written by the girls about their trip.
Day three, 14 June
Amaan Heuvel, grade eight, Leadership College
We had an early morning awakening just to get back on the road. On the ride to Port Elizabeth, the girls made up a quick song to welcome the new girls we would meet. We drove to Helenvale to fetch four girls. Its a lot like Manenberg there. We found out how bad it was for them and what they had to live with. It was not only the gang violence it was the robbery, the rape and the women abuse. One of the girls we interviewed got raped and was strong and brave enough to get out of her comfort shell and share her story with us.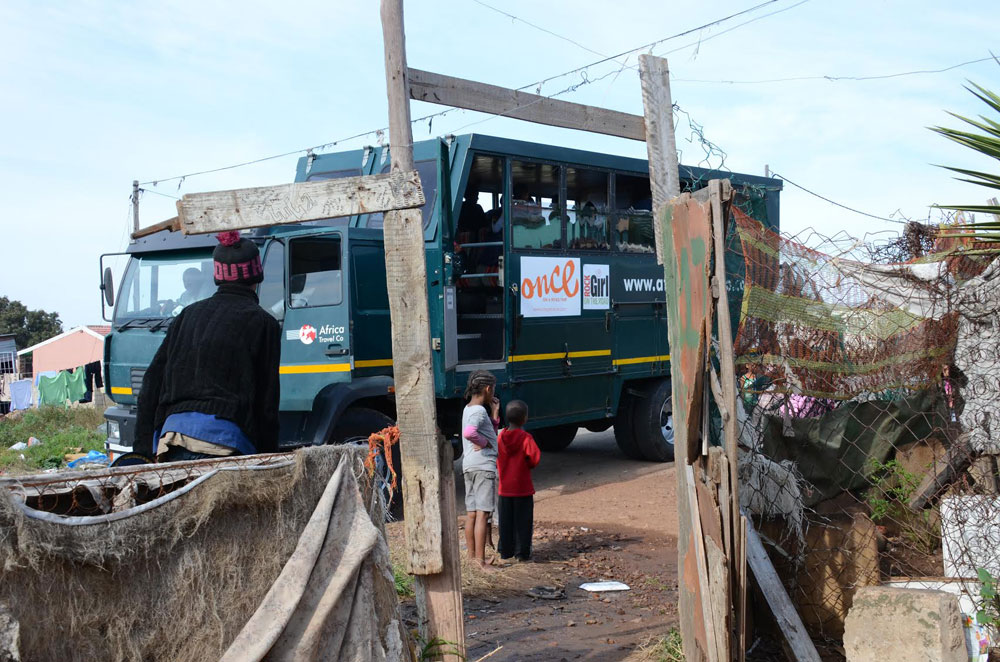 The girls arriving in Helenvale in their overland vehicle. (Rock Girls)
We invited them on the bus to meet more girls from New Brighton. These girls also got on our bus and shared similar stories. The four girls drove with us all the way to our hotel and luckily we persuaded India to invite the girls to sleep over with us. We went to go and eat and came back to our hotels stuffed. We washed as soon as possible to go and have an early nights sleep. We are all happy to see that we made the other four girls happy and safe as well.
We are the new generation and we are going to change it for the better.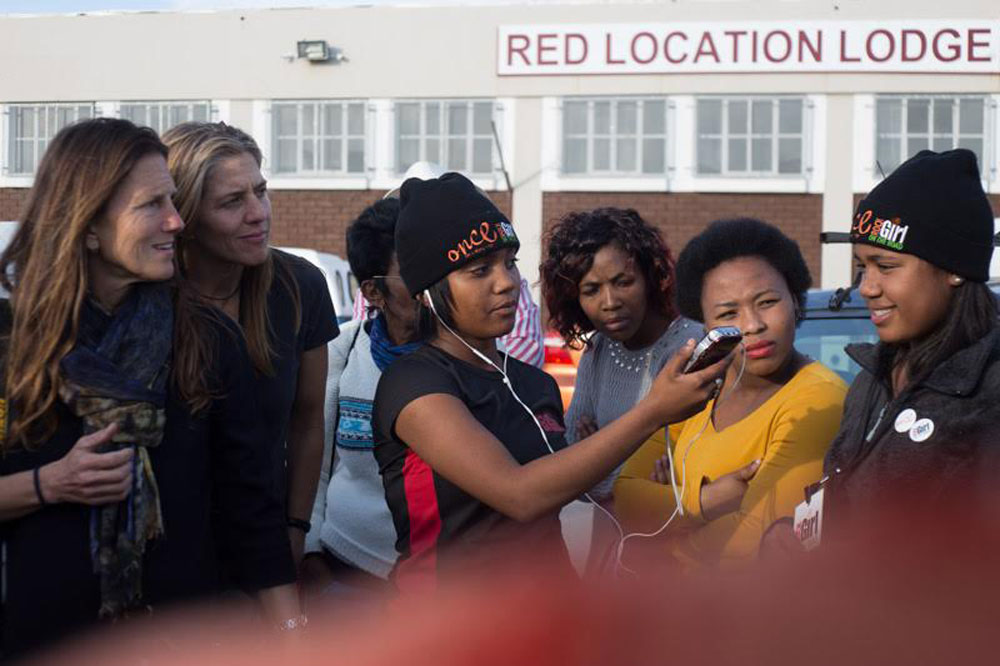 Rashida Nolan doing interviews of fellow Rock Girls and girls from New Brighton. (Rock Girls)
Tyrene Gilbert, grade nine, Manenberg High School

I've been a Rock Girl for two years. I wanted to come on this trip because I'm curious about all the other places in South Africa. I found out that it's not just our place in Manenberg that has gang violence. There are places even more dangerous. In Helenvale, girls can't even walk out after 7pm, otherwise boys call them names and harass them. There were small children walking with wine bottles in their hands. In New Brighton, we met Xhosa girls. One told us that after she had been robbed she took self defense classes and now does Judo. Rock Girls should also learn self defense classes and then we can share that with other girls.
Tonight, we were worried about the girls from Helenvale and there was shooting there. We asked if they could sleep over with us. We didn't mind sharing beds. It felt good to know that we could help girls in this way. At first is was emotional and sad to hear all of their stories but at the end of the day we all went to the beach and played in the waves at sunset. We are all girls are and we care about each other.