JZ said their problems with SARS would be 'looked into'.
President Jacob Zuma fraternised with known gangster bosses, allegedly as part of an ANC scheme to mobilise support to wrest the Western Cape away from the Democratic Alliance.
Two independent sources have confirmed that he met alleged crime bosses, including Quinton "Mr Big" Marinus and "Americans" gang leader Igshaan Davids, known as "Sanie American" – at his official Cape residence on May 2 2011, shortly before the May 18 local government elections.
The meeting was facilitated by Lloyd Hill, a notorious Durban underworld figure and long-time Zuma family associate, who is also said to be Davids's cousin.
Marinus has denied attending any meeting with Zuma and threatened to sue. Detailed questions put to the presidency were dismissed as based on "gossip which [does] not warrant a response". Attempts to reach Davids through his lawyer were unsuccessful. Attempts to trace Hill for comment were unsuccessful.
In what seems an extraordinary lapse of judgment and security, the president's son, Duduzane, allegedly met the delegation at the gates of the presidential estate and ensured that security guards did not record the identities of the president's controversial visitors, the sources said.
Duduzane declined to answer questions about the events or confirm his relationship with Hill.
---
"Die ou ballie is net so 'n naai soos ons"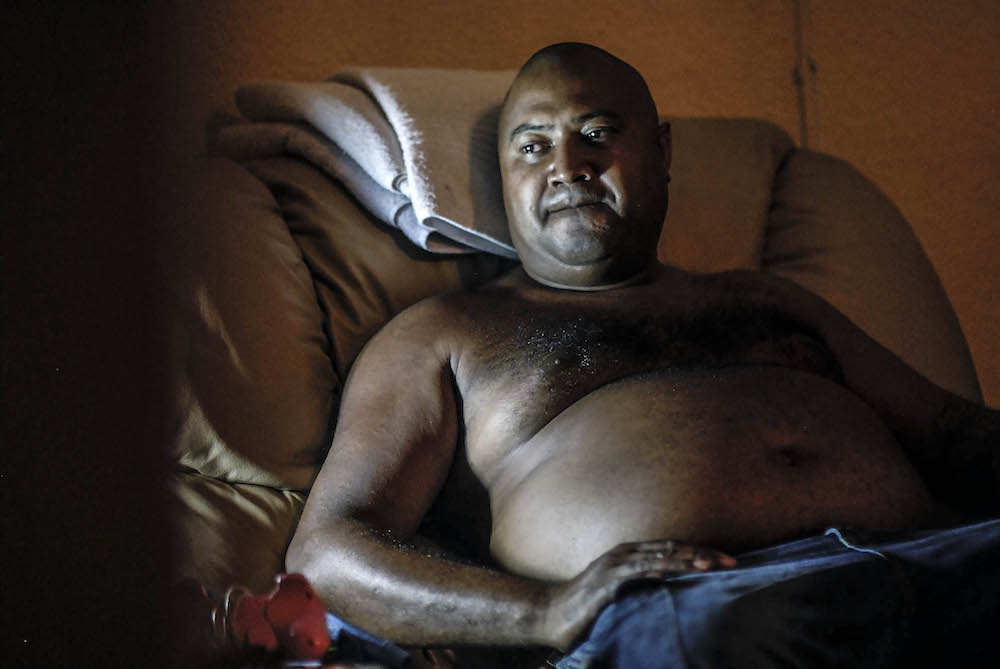 Sanie American attended a meeting with President Jacob Zuma at his Groote Schuur home. (David Harrison)
---
The meeting itself was even more bizarre, according to eyewitness accounts. At the opening, Hill thanked the president for seeing the group and then said in Afrikaans: "OK, ouens, hier's julle kans nou, praat nou. Die ou ballie is net so 'n naai soos ons. (OK, guys, this is your chance now, speak up. The old-timer is a fucker just like us").
The sources said it seemed he knew the president well enough to address him in this way. They said it also broke the ice: everybody laughed.
According to one version given to amaBhungane, the party political nature of the meeting was clear. Marinus said at one point: "Mr President, we will mobilise our members and work hard for you."
Either he or Davids said: "Mr President, we will win the province back for the ANC."
Zuma asked: "How will you do this?"
Marinus said: "We have our troops inside each community. We will mobilise them and we will swing the vote."
He then added: "Sir, we're having big problems with Sars [the South African Revenue Service]."
Zuma listened. He said: "We will look into that."
At the time, Sars had recently seized assets belonging to Marinus, including his home in the upmarket Cape suburb of Plattekloof, to recover tax debts he owed.
---
"Are we all in on this thing?"
---
Davids, according to one version of the meeting, asked Zuma whether it was possible to move the election date because they needed more time to mobilise people. The president said it was not possible because the date had been promulgated.
The meeting with Zuma, which included other prominent members of the coloured community such as religious leaders and members of the Griqua royal house, lasted for about an hour.
Zuma told the group that the ANC provincial leader, Marius Fransman, had his full support to win the province back for the ANC.
At the end, Hill thanked the president and everybody walked outside. Hill stayed behind with others.
According to the sources, the encounter with Zuma was preceded by a preparatory session at a business boardroom in Salt River.
At this, Hill addressed the group and allegedly told them political support for the ANC to win back the province would be rewarded with business opportunities.
He said the plan was to use a nonprofit company as a vehicle. According to one account, Hill said: "Everybody is going to eat. Are you all in? We have to win this province back for the ANC. We have to talk about this and how we're going to do it and how everybody in the end will benefit. Are we all in on this thing?"
The source said everybody was shouting: "Yes!"
---
"They are all leaders in the community"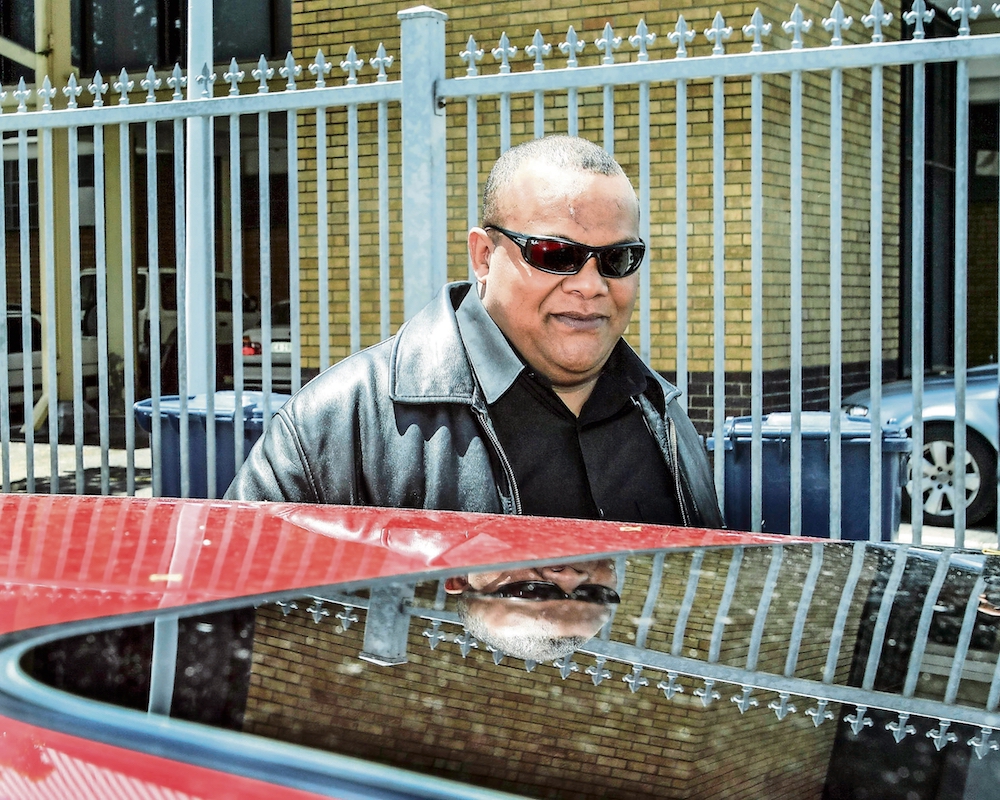 Quinton Marinus, AKA Mr Big. (Yunus Mohamed)
---
A source sympathetic to Hill said: "Everyone was invited for this cause. Religious leaders, businessmen and so-called heads of gangs. They are all leaders in the community.
"If you want to invite leaders then you must invite them from across the board. And, if you want to effect change, they all have to be there.
"Yes, there were notorious people. Yes, there were gangsters, but the purpose was not to undermine or to take control. The table was open to everyone. But they must have a common purpose to achieve what the ANC wanted to achieve: to unify people; to get them away from gangs and drugs and to create long-term feasibility; to get training and mentorship opportunities going on an ongoing basis.
'There may have been people who came there with the wrong motive or other agendas. But it was explained to everyone that this was not to promote gangs or violence."
At lunchtime, somebody bought tubs of fried chicken and cool drinks. Then Hill received a phone call.
He told the group: "Die ou ballie wag vir ons. (The old man is waiting for us.)"
---
"It's utterly outrageous"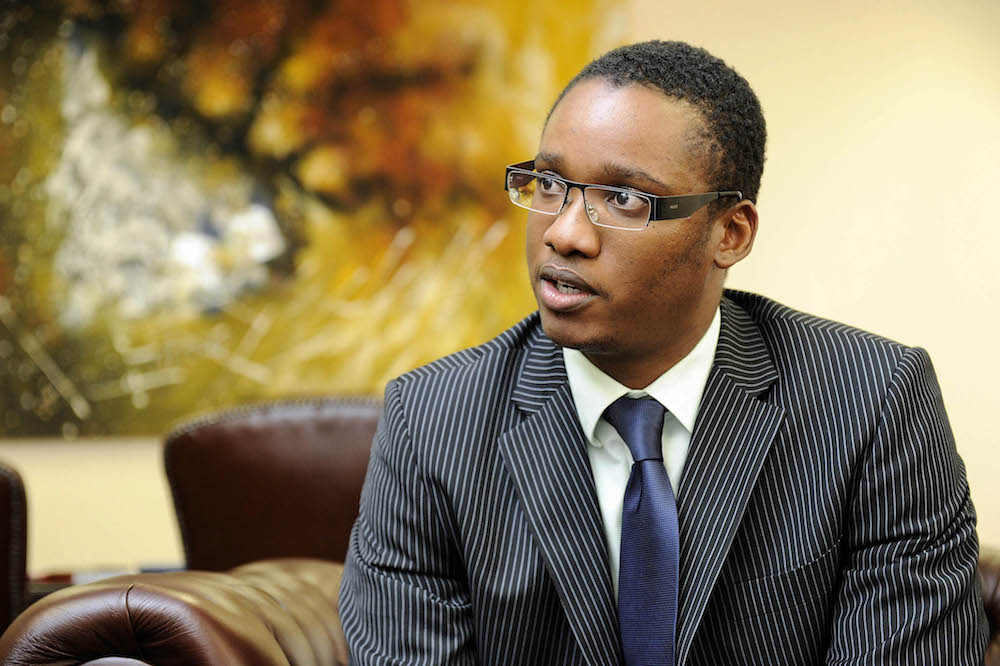 Zuma's son, Duduzane, met the gangsters at the gate of Groote Schuur. (Brendan Croft/ Gallo Images/Foto24)
---
According to one account, everybody had to leave their cellphones and weapons in the boardroom, and there was a pile of guns and phones on the boardroom table. Most of the people at the meeting arrived armed.
Outside, according to this account, there were four or five minibuses. The group drove in convoy to the president's official residence at Groote Schuur in Rondebosch.
At the security gate, someone phoned Duduzane, who arrived in a white BMW. He told the guards not to sign people in. The group drove in, following Duduzane.
Although allegations concerning such a meeting have been raised before, notably by the DA's Western Cape MEC for community safety, Dan Plato, this is the first time detailed information about Zuma's involvement and the explicit party political nature of the engagement has emerged.
Pastor Aaron Messelaar, of the Griqua royal house, told the Weekend Argus in 2012: "We did meet with the president … but the meeting was merely arranged to get government support for the commemoration festivities for Griqua chief Adam Kok."
In the same report, the ANC spokesperson, Jackson Mthembu, was quoted as saying: "It's utterly outrageous. Our president has never had an organised meeting with gangsters. He will not knowingly meet with gangs."
---
Brushes with the law
---
But the Zuma family's long association with Hill casts some doubt on Mthembu's assurances. According to a source familiar with Hill's Durban origins, he was released after a long prison sentence at roughly the time the ANC was unbanned.
The source said Hill met Jacob Zuma and became well known to him because of the assistance he gave the ANC during the armed conflict with Inkatha during the 1990s.
But Hill's brushes with the law continued. According to a news report, in December 1995, he was arrested near Cape Town when police stopped and searched a vehicle he was driving and discovered it packed with 3 678 abalone. It is not clear what became of the case.
On April 24 2002, an insurance broker, Bill Sabido, was abducted while he was waiting to give evidence in a case against a Durban businessperson, Osman Aboo. Hill, Claude Samuel and others were later arrested for Sabido's murder.
Samuel became a state witness, implicating Hill and others, but then recanted. A fortnight before he was due to appear in court, he was found strangled in a cell in Westville prison. Charges were withdrawn against all the accused.
In 2003, Hill survived what police described as a gang shooting – he was struck by bullets in the stomach, chest and hand.
In April 2009, Hill became director of a company called Goldridge Trading. A month later, he resigned when the company became part of the Gupta family stable. This was at about the same time that Duduzane was taken under the Guptas' wing.
---
"Entrepreneurship"
---
One source said follow-up meetings were held after the May 2011 engagement with the president, and that Gupta family members also met the group assembled by Hill.
Gary Naidoo, the spokesperson for the Gupta family, did not respond to questions about their relationship with Hill.
It is also alleged that Hill was connected with a tobacco company in which the president's son, Edward, was involved for a time.
The sources requested anonymity, but there is also circumstantial evidence that emerged before they came forward that adds credibility to their claims.
In the latter part of 2011, Plato had several meetings with businessperson and ANC donor, Jeff Franciscus. According to contemporaneous notes compiled by Plato, Franciscus told him the ANC's plan was for Duduzane and Hill to start a company to target the poverty-stricken communities of the Cape Flats. About R12-million would be given for "entrepreneurship", and the ANC campaign would be run through this structure. The party planned to strengthen its vote through the gangs, according to the notes.
On January 16 2012, a company named //Hui-/Kaeb Consulting was registered, with Hill – not Duduzane – as a director. Also among the directors were others who attended the meeting with the president.
Franciscus died in November 2011 in a car accident, allegedly while returning from a meeting that included Hill.
---
"I don't think I should justify who I meet and when to the Mail & Guardian."
---
Although the ANC lost ground in Cape Town in the 2011 election, Zuma's flirtation with gangsters continues to have repercussions, and feeds into related allegations of a long-running dirty-tricks campaign in the Western Cape.
In early 2014, Ivan Pillay, then the Sars acting commissioner, raised concerns with Zuma about allegations that he had met gangsters at the behest of Duduzane or Hill.
It appears Sars may have conflated different meetings, as it is understood that Pillay was briefed about an encounter at Nkandla attended by ex-convicts-turned-businesspersons Gayton McKenzie and Kenny Kunene, who would have conveyed these details to the president.
Pillay has consistently declined to comment on events during his tenure at Sars.
McKenzie and Kunene were not involved in the 2011 initiative, and McKenzie has denied knowing Hill. "I have never been in a meeting with him and President Zuma," he said. "Yes, I have met with the president on several occasions, at his daughter's wedding, various fundraising events … I don't think I should justify who I meet and when to the Mail & Guardian."
Kunene denied that he attended such a meeting.
---
"Zille's spy"
---
In 2013, flush with cash from the Gold Fields empowerment deal that also benefited the ANC chairperson, Baleka Mbete, and other people close to Zuma, McKenzie began his own engagement with gang violence in the Western Cape, which led to the formation of his Patriotic Alliance party. Although his avowed intention is to address the root causes of gangsterism in the province, arguably the practical effect of his small party has been to draw votes away from the DA.
The allegation that the ANC is using underworld connections to try to undermine the DA underpins the current row between Western Cape Premier Helen Zille and the provincial ANC.
At the centre of the dispute is a Western Cape crime intelligence officer, Captain Paul Scheepers, who was arrested after a raid on his office and his private company, Eagle Eye Solution Technologies, when details of his surveillance and counter-surveillance activities were seized.
In court papers, he alleges the moves against him were prompted by information he passed on to his superior from three informers early this year. The information suggested a high-ranking police officer regularly attended meetings with well-known drug-lords and criminal gang bosses in the Western Cape.
One of Scheepers' sources – all of doubtful credibility – also makes claims about a meeting between gangsters, politicians and the same policeman in early 2012.
That meeting corresponds with similar accounts about follow-up meetings after the Zuma meeting, although amaBhungane's sources did not mention the policeman.
Although the ANC has dubbed him "Zille's spy", Scheepers is the same policeman who allegedly attempted to get a witness to implicate Zille in a 2007 Cape Town "spy scandal".
In that case, the DA-led city used a private investigator to look into allegations that a councillor was using Mafia tactics to try to wrest control of the city by floor-crossing – to the ultimate benefit of the ANC.
The allegations were never taken to a final conclusion.
* Got a tip-off for us about this story? Click here.
The M&G Centre for Investigative Journalism (amaBhungane) produced this story. All views are ours. See www.amabhungane.co.za for our stories, activities and funding sources.