The Democratic Alliance on Thursday vowed to challenge a ruling by Deputy Speaker Lechesa Tsenoli that party leader Mmusi Maimane had been out of order by quoting damning court findings against President Jacob Zuma in the National Assembly last week.
Tsenoli told MPs the rules of legislature obliged members to confine such pronouncements to substantive motions, whereas Maimane had made his in the debate on the presidency's budget vote.
He stressed that it was also against parliamentary rules for members to impugn improper motive to each other. He was ruling on Maimane citing at length from the North Gauteng High Court judgment that found the National Prosecuting Authority had erred by withdrawing criminal charges against Zuma.
In his speech, Maimane had repeatedly called Zuma the ruling party's "accused number one" and an "accused criminal", prompting furious objections from the ANC benches that he was insulting the president.
Read more here: Maimane calls Zuma an 'accused criminal' in Parliament
The DA retorted that the presiding officer was infringing on MP's constitutional right to free speech.
DA chief whip John Steenhuisen rose on Thursday to tell Tsenoli that putting his stance in writing had made the opposition's case easier still to fight.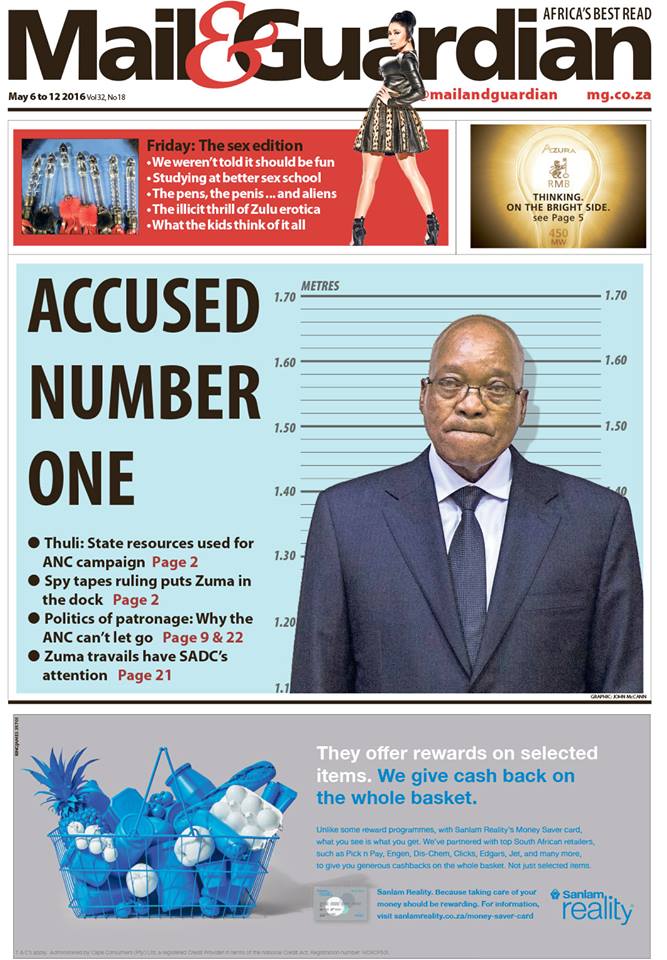 "It cannot be right that the rules of this right can trump the Constitution. So thanks very much, we will see you in court," he said.
Shortly afterwards, in his speech in the debate on the budget vote of the Speaker's office, Steenhuisen held up a copy of the Mail & Guardian newspaper with a headline referring to Zuma as "accused number one".
He said there was a profound problem when this line could "scream out from the newsstands of this country" but MPs could not say the same in the chamber.
"What are you so afraid of hearing? Could it be the truth?", he asked, adding that the ANC was nurturing a dream-like fantasy in Parliament, removed from the political and economic woes besetting South Africa. – ANA