Turkish police have released a photo of the main suspect in the New Year's Eve attack on a popular nightclub in Istanbul that killed 39 people.
The release of the image on Monday came as Deputy Prime Minister Numan Kurtulmus said that the country's state of emergency – which was already in place at the time of the attack – would be extended for as long as needed.
Kurtulmus also said authorities were close to identifying the gunman after obtaining his fingerprints and a description of his appearance. The attack, claimed by the Islamic State of Iraq and the Levant (ISIL, also known as ISIS), also wounded dozens.
READ MORE: Reina nightclub: Party hotspot of Istanbul's secular elite and expats
The assailant slipped from the scene of the attack at the Reina club early on Sunday, taking advantage of the chaos that ensued after he opened fire.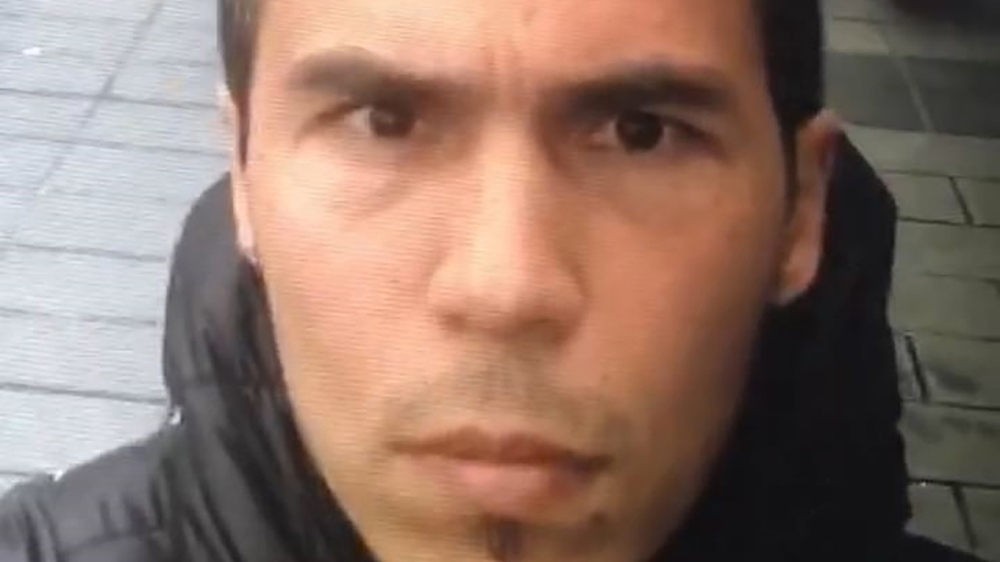 Newspaper reports said the attacker was thought to be from a Central Asian nation.
Foreigners killed
As the operation to close in on the suspect continued, Turkish victims were laid to rest as families of those from other countries arrived in the country to take their loved ones' remains back home.
The majority of those killed were foreigners, include many Arab nationals. The victims included citizens of Turkey, Saudi Arabia, Lebanon, Iraq, France, Tunisia, India, Morocco, Jordan, Kuwait, Canada, Israel, Syria, Belgium, Germany and Russia.
Restaurant owners/staff march in #Istanbul in solidarity w #Reina Nightclub. 1 man told me there is fear more attacks will happen in #Turkey pic.twitter.com/XFQGAaPnme

— Mohammed Jamjoom (@MIJamjoom) January 3, 2017
Among them was a police officer and a security guard employed to keep partygoers safe, a tour guide escorting visitors during a night on the town and young adults who had travelled to Turkey for the holidays.
Tuvana Tugsavul, who worked at the nightclub, witnessed the attack.
"I saw the gun shootings, the flames, and then I went to the toilet. There were about eight or nine people in one small cabin. I'm just thinking, it could be me too. It could be me," she told Al Jazeera as she attended the funeral of 23-year-old Yunus Gormek, who had gone to Reina to help his uncle with work. Mehmet Kocarslan, who owns Reina, also attended the funeral as a gesture of solidarity.
"I wanted to show my respect and show we care for them. I will visit the hospitals after the funeral. It is really so painful," he said. – Al Jazeera