Constitutional Court Justice Ray Zondo was in no mood for beating about the bush.
"It ought not be in the interests of anyone to have this litigation," he said last Tuesday.
The frustration was palpable on all sides. Both parties — arguing a case about the eviction of 184 people from a Johannesburg building — believed they should not need to be there. They just had no other choice.
Unless the court intervenes, it heard from one side, informal trader Hlengiwe Mhlambo (40) will lose her home of 14 years, leaving her and her two children on the street. Her economic future will be uncertain, at best.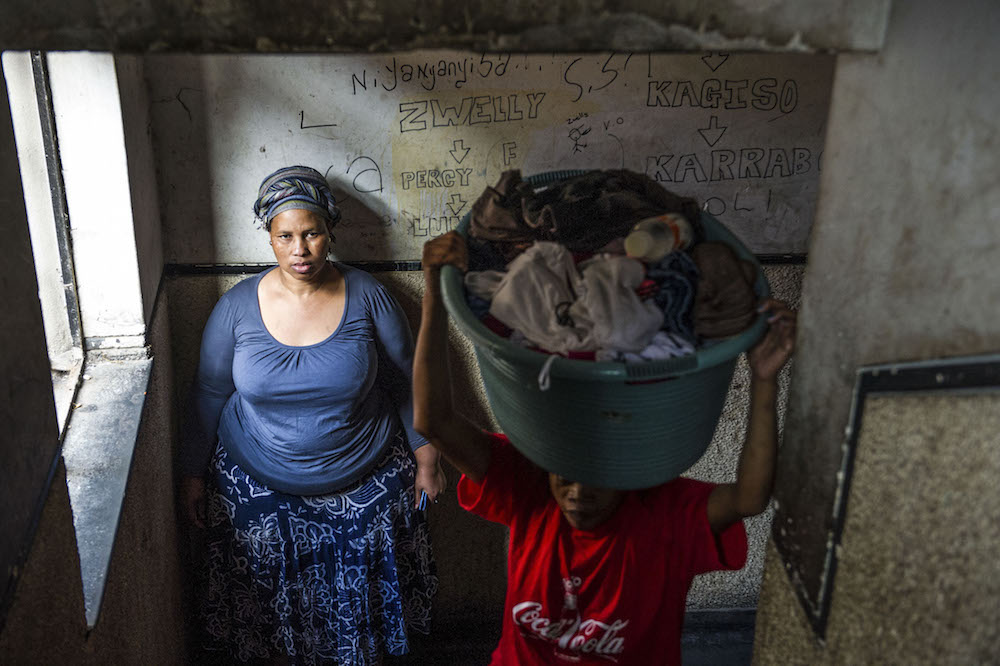 But if the court does intervene in the way Mhlambo hopes, then businessman Calvin Maseko (51) says he stands to lose the pension he had cashed out to buy a dilapidated building, which he believed could, with some renovation, contribute to both his own wealth and the economic future of the city.
At stake is more than the well-being of either Mhlambo and Maseko. By one count there are 3 761 people whose accommodation is the subject of legal wrangling with the City of Johannesburg. They live mostly in downtown Johannesburg, mostly in buildings not fit for occupation. That number can only grow.
The court's approach will also affect the future direction of South Africa's economic capital itself, as a steady stream of poor people seeking their survival continues to be soaked up in a large supply of abandoned and slum buildings — buildings that developers swear they can turn into hubs of economic opportunity given half a chance.
First, however, the Concourt will have to figure out what to do about Mhlambo and Maseko — and nobody thinks that will be easy.
After what he describes as too many years mostly in the corporate world, Maseko took what money he had saved over decades and invested it in a property in Berea, a Johannesburg suburb sandwiched between the notorious Hillbrow and more salubrious parts to the east. His first foray went well. Then he bought the Kiribilly block, also in Berea, out of liquidation.
To clear the building for badly needed renovations, Maseko and the liquidators (then technically still the owners) went to the high court in Johannesburg to secure an eviction order. What happened in that courtroom is the subject of factual and legal dispute amid what Concourt Justice Johan Froneman called "mildly strange circumstances".
The parties do agree on some facts. On the day the matter was heard in the high court, four of the 184 residents of Kiribilly were in court. The judge apparently believed those four people represented all the residents, and that everyone had agreed to be evicted, provided they got the first opportunity to rent flats in the renovated building. A
consent order to that effect was handed down.
Four years later, nothing has yet come of it other than uncertainty on both sides.
"I bought the building for R1-million, I had to pay another R1-million to clear the rates [owed to the city council], now my legal costs are running to R1-million," says Maseko. For that price he has a building he cannot renovate, from which he derives not a cent in rent, and which nobody is likely to buy from him.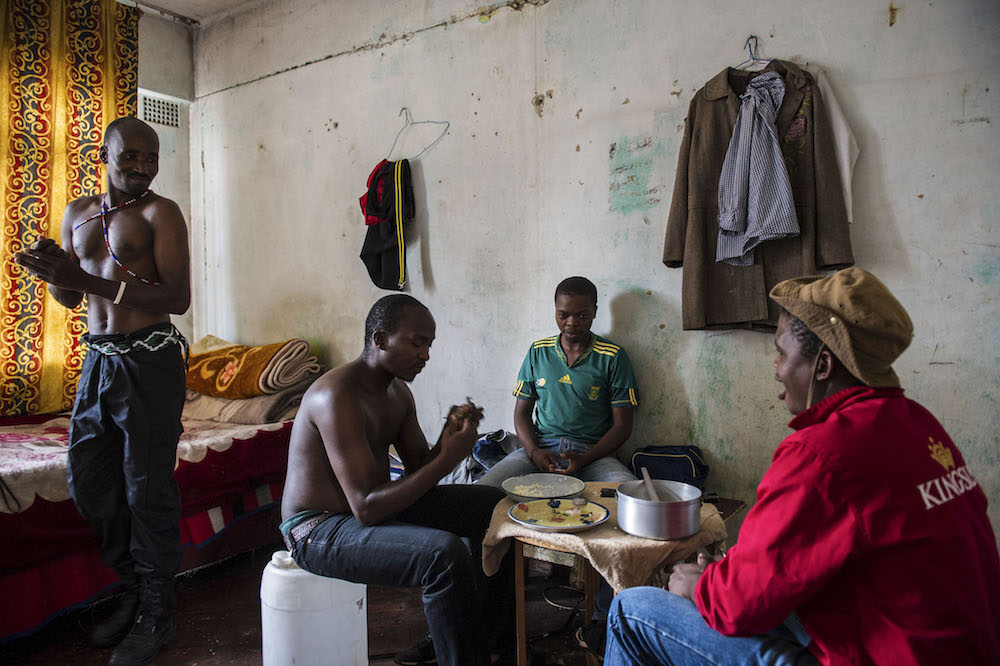 Mhlambo was one of the four residents in the high court on that fateful day, but she says she had neither consented to leave the building nor could she have done so on behalf of her fellow residents.
Having the right to a renovated flat would mean nothing when her informal trade in cigarettes and sweets cannot earn her enough money to pay the monthly rental of roughly R2 000 that Maseko hopes to charge. The same is true of everyone involved, her legal representative, Stuart Wilson of the Socio-Economic Rights Institute (Seri), told the Concourt.
"We are sensitive to the difficulties the owner faces [but] the difficulty the occupiers face is being out on the street with nowhere else to go," he said.
Thanks to an earlier landmark judgment of the Constitutional Court, known as the Blue Moonlight case for the company then involved, it is clear what happens when evicted people have nowhere to go: the city must provide them with temporary accommodation. If Mhlambo is evicted, that is supposed to provide her with a safety net. But on Thursday the Concourt heard a sequel to the Blue Moonlight case, replete with allegations that, when it comes right down to it, the supposed safety net is an insult.
"It punishes us for being poor" is how Nomsa Dladla puts it.
Dladla used to live in Saratoga Avenue in Berea, an easy 10-minute walk from the Kiribilly building Mhlambo hopes she will not be made to leave.
When Dladla and her fellow residents were evicted in 2012 — in a much-contested process — the Concourt ruled that they could not simply be turned out on the street. There was talk about setting up tents for them, but eventually everyone was offered space in a R600-a-month city housing scheme. Those who could not afford that rental were placed in the Ekuthuleni shelter under a contract between the city and the nonprofit Metropolitan Evangelical Services.
When her health allows it Dladla (55) is an informal trader like Mhlambo. She too says she cannot provide anywhere near the amount of money required to rent a space in the city, where she must be to make her living. That is true of her fellow residents.
"Those of us who are formally employed do casual, mostly part-time work as cleaners or general labourers," she says. "We live at the shelter because we have nowhere else to go."
When Dladla's case was before the Supreme Court of Appeal, the court said the free accommodation at Ekuthuleni, with its biometric security control, daily cleaning and TV room, meant a higher living standard than what the residents used to have in their decaying Berea building.
Dladla strongly disagrees. The rules of the shelter, she says, which include splitting people by gender and a requirement that residents vacate it between 8am and 5:30pm, makes for conditions that can be "profoundly humiliating".
When not allowed into what they consider their homes, Dladla says, residents are forced to wander around the city, sitting in parks or taking shelter where they can regardless of the weather. The rules "made us feel like children", she says, as if by merely being in a shelter residents could not control their own lives.
The City of Johannesburg — first under ANC control, now governed by the Democratic Alliance — is blunt about how it perceives Dladla's complaints. The city's housing director, Patrick Phophi, says the shelter was never intended to be a home and its residents "are not free to do the things which they might choose to do in their own home".
If the city were to drop its policy of same-sex, dormitory-style accommodation in shelters, Phophi says, it would be able to house fewer people. If it were to provide space fit to be inhabited during the day rather than just a place to sleep at night, it would cost more.
This, he argues, would be at the expense of people every bit as much in need as Dladla — especially if the Concourt were to decide that the dignity of thousands of people like Dladla and Mhlambo must be prioritised.
But when this dilemma was put to them, the residents said they could only argue for what should be theirs. Their children deserved shelter, their elderly deserved their self-respect and it was up to the Concourt to find a way to ensure it, they said.
But in a city where acute need is everywhere, not everyone sees it their way.
"I don't live for free," said a resident in a building overlooking Kiribilly. "It feels to me like everyone who lives for free costs me money."