REMEMBRANCE
Heated debates continue into the present concerning the memorialisation and commemoration of the Soweto uprisings. How do the various liberation movements and political parties commemorate June 16? Because remembrance is a contested activity, controversy over how to commemorate the Soweto uprisings is self-evident.
The state proclaimed official commemoration of the uprisings to take effect from 1995, 19 years after the actual event (on June 16 1976). This day is now a public holiday: Youth Day. It has moved from being labelled literally and figuratively a "black" day to a "colour-blind" Youth Day. At a minimum, the definition of the event is the centre of a struggle: What and whose stories are worth remembering in relation to the event under consideration? In addition, what does it mean to learn from the past given in the present, or what might it mean to learn about our present given our social organisation of representations of the past?
The literature that discusses the origins of the Soweto uprisings regards the various liberation movements as the driving force that fanned the flames, or the motor that drove the protesting students.
Every year, prior to the commemoration of June 16 1976, one becomes aware of the dogfight between various liberation movements clamouring and posturing for recognition as champions of the uprisings. This is because this day is recognised as the most important turning point in our country's history.
One has to look at the various newspapers and media representations of the commemoration events. These movements tell us endless stories about their underground preparations and how they laid the ground for the students through their internal and external cells, preparing them for that fateful day, June 16 1976.
The main protagonists in this regard were the unbanned Black Consciousness Movement (BCM) and the Azanian People's Organisation (Azapo), the banned Pan Africanist Congress (PAC) and the ANC. The various authors of academic literature mention only two students' organisations, namely the South African Students' Movement (Sasm) and the South African Students' Organisation (Saso). But in most analyses both students' organisations are subsumed and regarded as surrogates of the BCM political tradition with Sasm operating in secondary and high schools and Saso in black universities.
All of this points to the construction of hegemonic memories that, most often by what they omit, suppress remembrances that might call into question existing forms of social and knowledge production and the distribution of material wealth.
Before the general elections in South Africa in April 1994, the state as a dominant group used, among other things, coercive ways to maintain social control. This control was not completely effective because it was opposed and overcome by subordinate groups such as the trade unions and the student movement. But other sites of struggle between these groups involved the production of popular memory.
Taken together, these sites form the field within which the practice of historical representation takes place, including the locus of the social production of collective memory through commemorations.
RI Simons, in an essay on forms of insurgency and popular memory, identifies the following sites:
Government rituals concerning national origins; literally the theatre of the state, such as the traditions of Parliament and monarchy;
State-sponsored commemorations either declared or enacted in law, for example holidays or national days of remembrance;
National and local archives that not only select what is considered important to preserve but also define the retrieval codes that provide access to stored documents and artefacts;
Public and private schools that mediate the relation between communities and state-sanctioned historical representations;
Academic journals and books;
Fiction and nonfiction, adult and children's books for the public;
Newspapers, magazines and television news programmes and documentaries;
Fictional narratives produced for either television or cinema;
Museums and galleries, both state-sponsored and private;
Prints, posters, postcards, T-shirts;
Photo albums and diaries;
Collections of memorabilia;
Story quilts and apparels;
Performance spaces: theatre, community centres;
Public art ranging from state-commissioned monuments to community murals;
Orally produced and reproduced family or community narratives; and
Ritualised expressive speech forms.
Before the elections in April 1994, the liberation movements used some of these sites to commemorate the Soweto uprisings to great effect to mould historical and national consciousness among black people. This is because history had come to be seen as an important oppositional tool in the country's political culture.
For example, all liberation movements emphasised black students' resistance to oppression in 1976. This was done by using popular memories of members of the 1976 generation who had, by then, affiliated to the different liberation movements, the United Democratic Front and trade unions. Some of them, such as Murphy Morobe, held leadership positions within these organisations.
But these commemorations were a highly contested terrain, held at different venues and according to political affiliation, as they still are today. During these services, various memories and counter-memories are presented. What has become apparent is that the ANC has shifted its position, because it no longer uses these commemorations to emphasise the resistance put up by black societies during the apartheid years. Their focus now is on national reconciliation and nation-building.
This was quite apparent in Nelson Mandela's gesture towards the Spring­boks national rugby team at a 1995 Youth Day rally held at Eza­kheni township in KwaZulu-Natal. This event was reported in various media, which did not miss the opportunity to mention that Mandela was wearing a Springbok cap.
The Saturday Star reported that he urged youthful supporters to back the Springboks, whom he described as "our kind". It is also reported that he made a special plea to youth to co-operate with the once-hated police.
The Springbok captain, Francois Pienaar, returned the gesture and commented: "To have your own president wearing a Springbok hat in the townships and telling the people to back the Springboks is a tremendous feeling."
Both the PAC and Azapo had explicit political messages to deliver on this day. They chided the government of national unity for treating this day with contempt and disrespect — a pop concert was arranged in Mmabatho on Youth Day in 1995. It was reported in some newspapers that fighting broke out among the fans, and those injured were admitted to hospital. They clamoured to see pop music idol Rebecca Malope and not, it seemed, to hear their political heroes on Youth Day.
Not only was the occasion inappropriate, but people also behaved badly. The PAC and Azapo asked the following questions: Do Jews attend festive functions when they remember their people who perished under Hitler? Do Christians celebrate in a manner unbecoming on Good Friday?
Azapo further announced its campaign for the exhumation and reburial in South Africa of all who died outside the country during the liberation struggle.
Societies differ in the degree to which their citizens can contest the hegemonic practices of commemoration. In democratic societies we at least acknowledge in principle that previously established commemorative practice should be open to critique and contention. Thus democracy entails an ongoing tension between retaining affirmed shared memories and preserving the possibility that such memories can be opened to contestation. In other words, most democrats cherish, rather than dismiss, the practice of counter-memory.
This calls into question both the social imagination previously secured by particular commemorations as well as the social interests and ethical visions supported by such imaginations. This practice involves a process of self-criticism and a renewal of identity. Therefore, possibilities are opened for change in the basic terms of reference, in the way citizens, their environment and their state relate to each other.
Such a process does not mean mindlessly accepting all contesting counter-memories. It does mean learning how to hear what people (individuals as well as groups) assert, and seriously considering the claim they make on our understanding of the present. This is very important, because commemorations are critical for the construction of national, group or individual identities.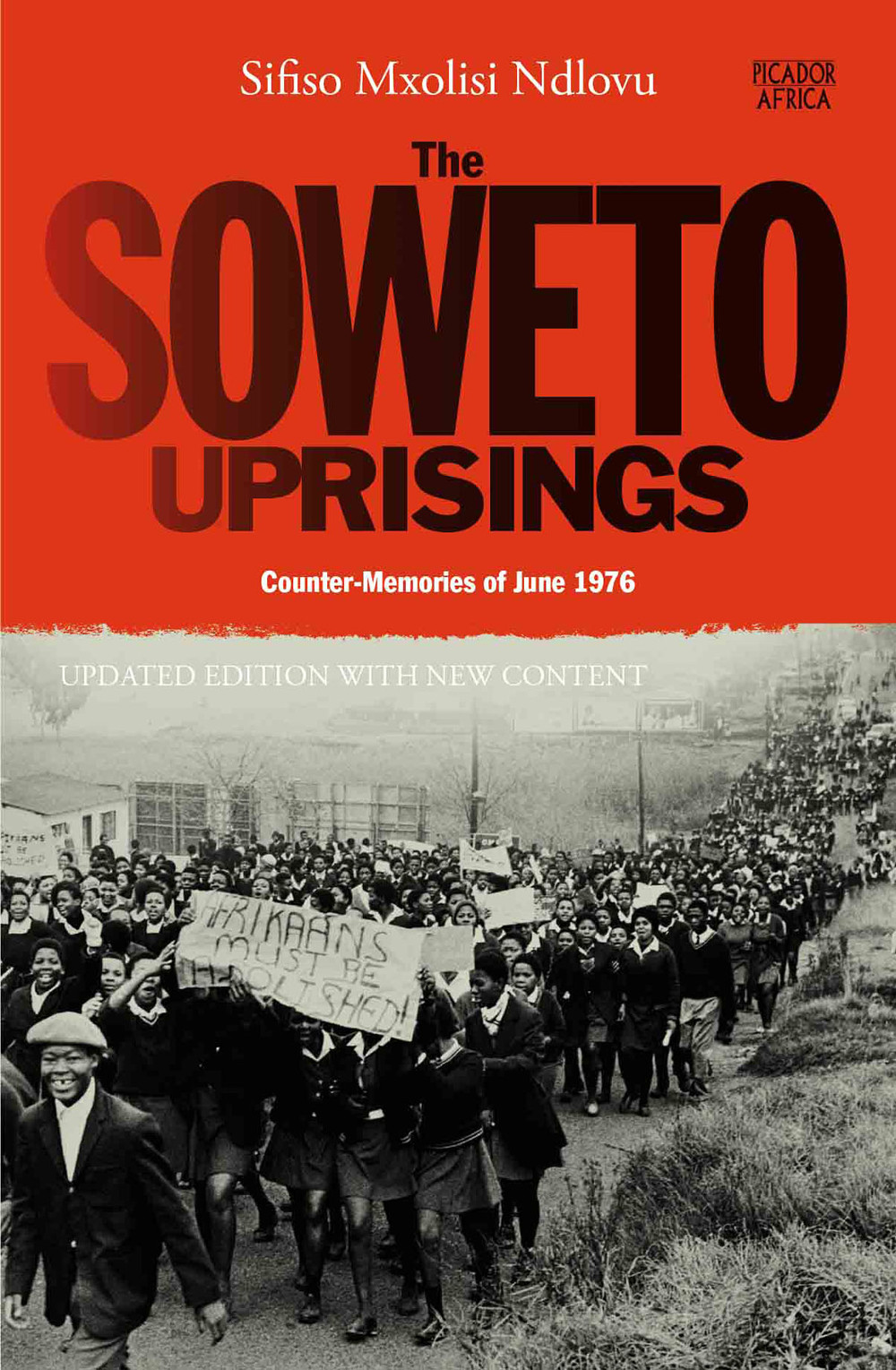 Dr Sifiso Mxolisi Ndlovu is an executive director at the South African Democracy Education Trust and editor-in-chief of the Road to Democracy in South Africa series. This is an edited extract from the new edition of his book, The Soweto Uprisings: Counter-Memories of June 1976, published by Picador Africa