It is easy to forget — amid the fears of post-election violence, amid the candidates crying foul, amid scary newspaper headlines and even scarier political rhetoric — just how far Kenya's democracy has come in the past 25 years.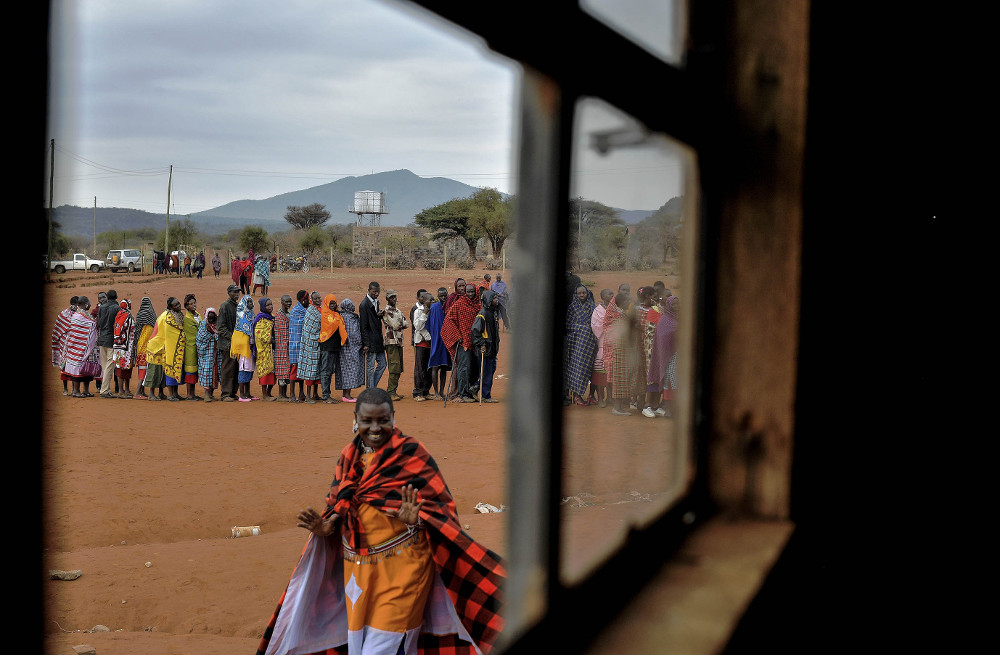 [Kenyans queue to vote in Seikeri, in the Kajiado West constituency. (Carlo de Souza, AFP)]
William Kingori Kihara has not forgotten. He was there in 1992, then aged 27, when Kenyans voted in the first multiparty election since independence. Daniel Arap Moi was in charge and he would go on to win that election, becoming the first Kenyan president to be chosen directly by the people.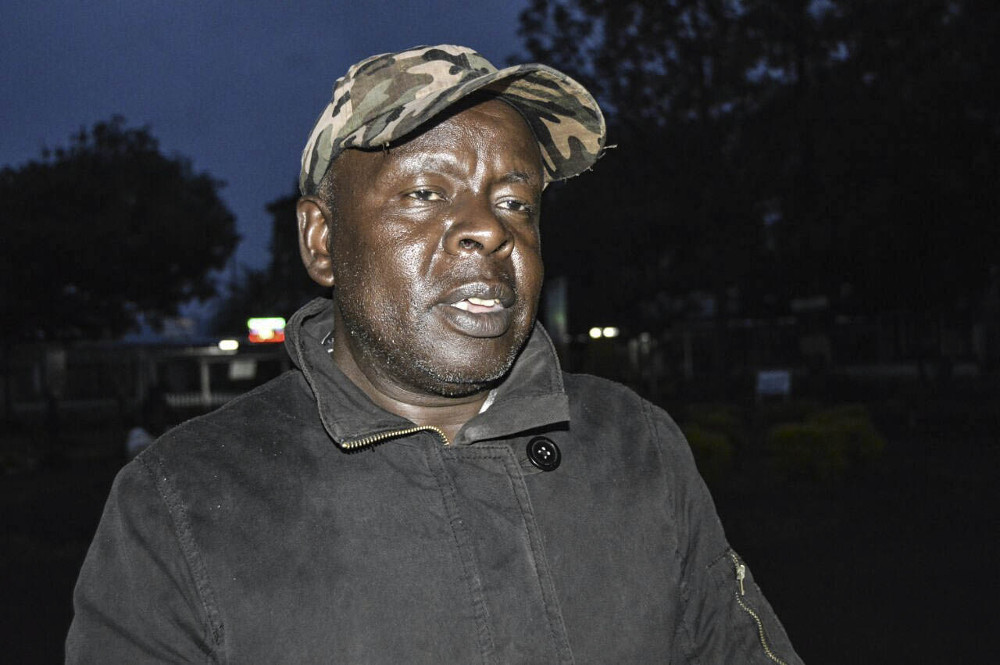 [Witness to change: William Kingori Kihara (above) and Jane Wanjiku Karanja have both voted in every election since 1992, but they disagree about some of the changes that have taken place. (Njeri Kimani)]
Kingori wasn't too sure whether he would bother to vote but his friends put pressure on him and, eventually, he got swept up in the general excitement that accompanied the vote.
It was a very different type of election compared with today's relatively high-tech approach.
Instead of filling in and casting ballots in secret, voters had to queue behind a photo of the candidate they were backing. Poll agents would then count the number of voters in each queue, and that's how many votes each candidate would receive.
"We would wait in line, for hours, until everyone was cleared from the register, after which the head count would start," Kingori said.
The system, popularly known as mlolongo, or queue, was easily abused. Voters in the "wrong" queue were targeted for intimidation and even physical harassment, and there was no way to verify the final tallies for each polling station. Flaws in the voter registration process meant that voters could easily queue at more than one polling station, and thus were counted more than once.
But Kingori says that he doesn't remember witnessing any ballot rigging.
"I'm not sure whether it was fear or total honesty that prevented people from literally cheating their way into the leader they wanted. There wasn't much keenness in the accreditation process as witnessed in the subsequent elections," he said.
Nonetheless, the system encouraged patronage and poor governance, and landed Kenyans with a particularly poor crop of leaders.
"We were often slapped with illiterate, tribal and abusive leaders, all because they were in the reigning president's good books. Hence, we were derailed in terms of development and economic status as a country," he said.
Kingori has voted in every election since. In this week's election, he cast his ballot in Bahati, an area about 300km from Nairobi, which is renowned for growing avocados. He's a security guard at a school there.
He marvels at how sophisticated voting has become.
"It was perfect. There was proper organisation and ample security to guard both the votes and the voters. There was proper management of the tallying centres, which is a unique phenomenon. The introduction of queuing clerks to guide you through the casting of votes was unheard of before," he said.
Kenya's Independent Electoral and Boundaries Commission went to great lengths to ensure the 2017 vote was efficient and tamper-free. The new integrated election management system was supposed to achieve this by using biometric identification of voters and introducing electronic voting. It didn't work everywhere, however, with some polling stations reporting long delays when the biometric recognition software failed.
And the electronic system opened up the electoral commission to new claims of cheating: on the morning after Tuesday's vote, opposition leader Raila Odinga claimed that the electoral database had been hacked and that the provisional results, which pointed to a substantial win for incumbent President Uhuru Kenyatta, were therefore fraudulent.
[Jane Wanjiku Karanja (Njeri Kimani)]
Jane Wanjiku Karanja, 55, has seen all this before. She is another veteran voter, having first cast her vote at a polling station in Webuye in western Kenya, also in 1992.
"It was when I discovered the sweetness of the vote. The feeling of being able to make decisions as to who would govern me for the next five years was exhilarating," she said.
But the act of voting itself was confusing and a little scary. "It was chaotic and intimidating, especially if your friend spotted you in a different queue while he was an 
aspirant.
"Candidates would campaign openly even as the voting process was going on. Often times, there was chaos in the evening and, in the process, ballot papers would disappear before the final tallying while en route to the overall tallying centre," she said.
In subsequent elections, Wanjiku said a large police presence at polling stations would scare voters into supporting the ruling party.
Unlike Kingori, she's not entirely sure that things have improved for the better. She said there were too many candidates on the ballot paper, and voters were asked to vote on too many different positions. Voting had become cumbersome.
"It is an unnecessary burden to the taxpayer, especially since we have to fund the elections. It has also turned out to be a very slow process, even with the introduction of the machines. For instance, I queued for four hours whereas I used to spend one hour waiting to cast my vote," she said.
Despite her grumbles, she will still be voting in the next election, and the one after that. So will Kingori.
They know that Kenya's democracy, flawed as it may be, is better than what came before.
---
Kenyatta on course for second term
Simon Allison
Initial results suggest that Kenyan voters have handed President Uhuru Kenyatta a relatively decisive victory at the polls.
With 98% of the vote counted, Kenyatta and his Jubilee Party have received just over eight million votes, or 54.3%. His main rival, the National Super Alliance's Raila Odinga, is on 44.8%.
The Independent Electoral and Boundaries Commission has until Tuesday to announce the result.
On Thursday, observers from the East African Community, African Union and European Union gave the election a clean bill of health. Marietje Schaake, head of the EU observer mission, said they had seen no evidence of "centralised or localised manipulation" of the results.
Earlier, Odinga had claimed that the results had been "hacked" and that the results were rigged to favour his opponent. His party released its own figures, putting Odinga comfortably in the lead.
On Wednesday, the day after the vote, four people were killed in election-related violence, with protests erupting in several cities and towns across the country. Analysts fear that violence could increase if Odinga continues to dispute the legitimacy of the vote. Odinga has urged his supporters to remain calm. However, he added: "I do not control the people."