CRIME
The issue of murder in South Africa had fascinated me since I returned to the country to take up a post at the University of Cape Town (UCT).
I had left South Africa 15 years previously for a job at the innocuous-sounding United Nations Office on Drugs and Crime. There, as a senior adviser and later as a partner in a consulting firm, I had traversed the world, conducting assessments and dishing out advice on justice reform and countering organised crime — even if the solutions I proffered seemed like technical tinkering given the scale of the challenge. There was no corner of the globe, including some of the most fragile and conflict ridden states, that I had not visited.
It was a dream job: one moment I was in the dusty streets of some godforsaken Somali pirate town, the next reporting back in Vienna or New York.
But, like all expatriates, my heart had been at home. South Africa's crime problems were not new to me: I had earlier worked as a researcher and then as a government official in the quaintly titled National Secretariat for Safety and Security. But things had changed. South Africa's level of violence, while still way too high, had declined during the time I had been away at the UN. Then, a year before I returned in 2012, the homicide rate edged up again. In Cape Town it skyrocketed to double the national average. I was eager to find out what lay behind this.
Analysts and academics have long asked some searching questions about why South Africans died so violently and so often. The debate has bounced back and forth between a series of causal factors: inequality, alcohol, guns, a general culture of violence. To make our own contribution to that discussion, a UCT colleague, Anine Kriegler and I had trolled through the murder data since 1910 to determine long-term homicide trends in the country.
At the same time, I scrutinised the news reports with their daily staple of bloody bodies and the standard refrain from the police that "the case is under investigation — no arrests have been made". What seemed surprising in these reports is how often, and it seemed to me increasingly so, cases occurred under circumstances that suggested there was a clear purpose in the killing or attempted killing. People were killed in their driveways or taken away and shot in the back of the head. Police officers at the scenes would intone that these were "hits", although generally the motive remained unclear.
I would urge you to do the same: read the local newspaper and see how often murders are reported in this way. As this book was being completed, for example, a prominent criminal defence lawyer, Noorudien Hassan, was shot in Cape Town in what was clearly a hit, followed a few days later by a hotel manager who worked for one of the city's most notorious underworld figures. In Johannesburg, an individual with known links to cigarette smuggling, Raymond "Razor" Barras, met his end in a suburban driveway in Kensington. A few days later, Sibusiso Sithole, the municipal manager of Richmond in KwaZulu-Natal, known for his opposition to corruption, was executed while walking in the town.
The bodies keep stacking up.
It troubled me greatly. Should we not understand this phenomenon better, I asked myself. And, after over a decade of asking questions of law-enforcement officials in dingy offices, and civil-society people and journalists in places where the presence of mafia-style forms of control oozed from the walls of empty buildings, I found that South Africa bore some striking parallels with countries associated with mafia organisations. These types of targeted killings smacked of mafia-style violence, murders carried out to achieve some purpose in the illicit economy (and sometimes the licit one).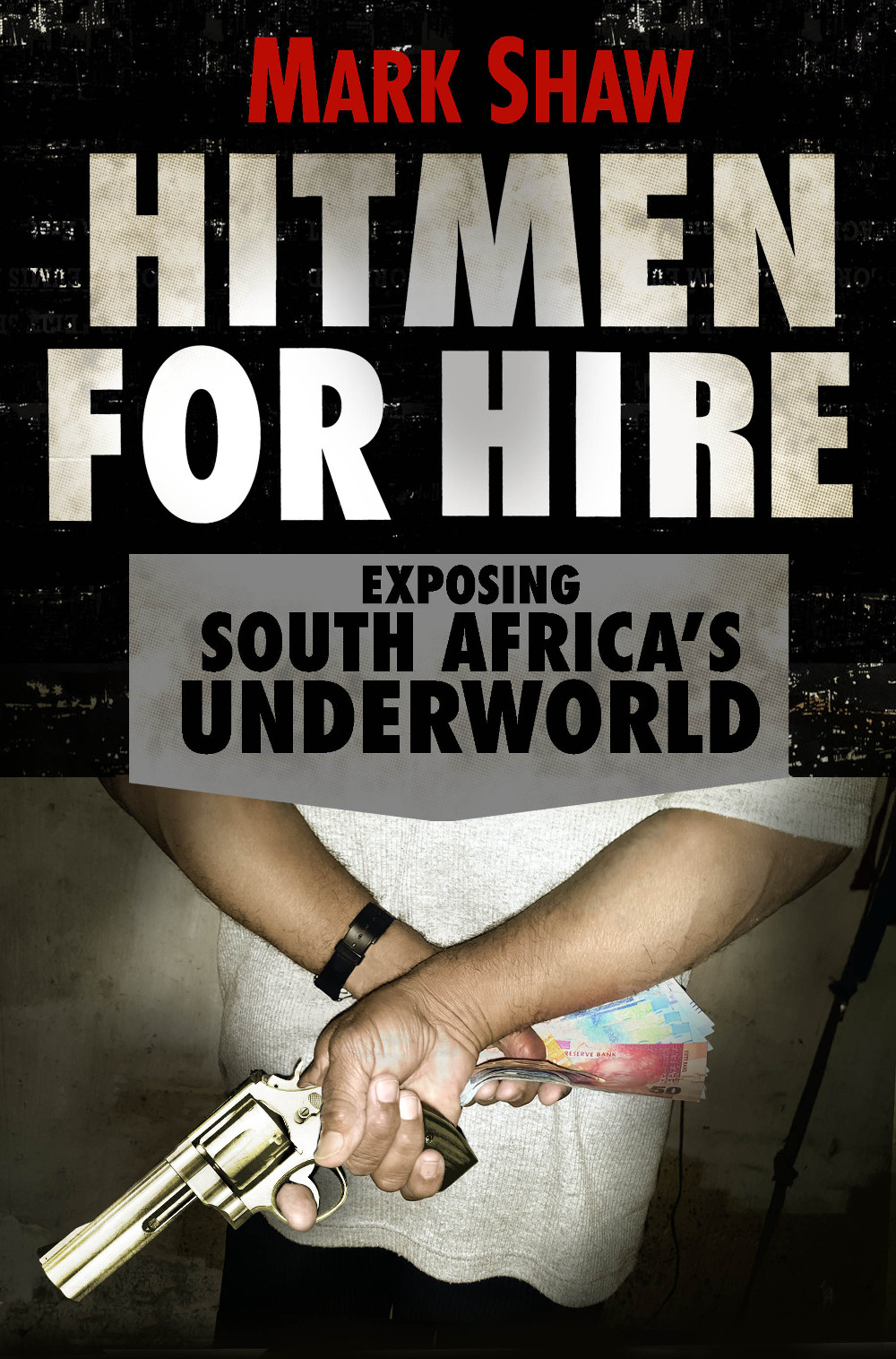 My first bosses at the UN, Jan van Dijk and Samuel González Ruiz (the latter a former deputy attorney-general of Mexico, whose focus was organised crime), had long maintained that such killings were a useful measure of the strength of mafia-type organisations. But surely these incidents of bloodied bodies killed with a single shot to the head happened in places like Italy or Mexico, and not Cape Town, my new home?
South Africa's violence was supposed to be more "social", a product of people's circumstances. At least that is what the then police minister Nkosinathi Nhleko in the 2016 release of the crime statistics had claimed. The police, he argued, could do little about this form of killing. Some criminologists agreed. Violence was bad, but at least South Africa was spared the worse forms of organised crime: the underworld at war with itself. But something in the violent ecosystem in which I now lived seemed to suggest otherwise.
Targeted killing is a relatively clean way of maintaining relationships and enforcing transactions between gangs, within gangs, with the wider public (most clearly in the case of extortion) and between the authorities and the gangs. Assassinations perform a clear function: they provide a potent demonstration effect, while, perhaps ironically, containing the impact of the act of violence itself. Assassination is a specialised function; it is essential, both practically and symbolically, to maintaining the system of gangsterism in Cape Town.
If open violence is accepted as a necessary evil, far more efficient is the use of targeted killing as a form of regulation. Though it is not possible to know what proportion of gang violence takes the form of assassination, interviews suggest that such focused acts of violence are a key instrument in the management toolbox of gang bosses. Individual killings, if carefully undertaken and when the protagonist's identity is concealed, may prevent wider gang wars, allowing gang bosses to maintain internal control in their organisations, while seeking to advance the frontiers of their geographic control.
Such targeted violence reflects the fact that competition between gang bosses is intense and the top of the criminal hierarchy is perennially unstable. Their lives are constantly under threat, both from the competition and from potential challengers in their own gangs. "It's a paranoid existence," said one observer, recounting how the city's criminal leaders sleep with a gun under their pillow.
And, although there is evidence that the top criminal elements in Cape Town do communicate with each other to broker deals and limit the damage caused by conflict, that does not mean that they enjoy trusting relationships. Criminal bosses from different organisations may come together to eliminate those who are disruptive to the market. That speaks to the success of individual assassinations as a strategy and a utility.
Overall, however, the ecosystem of violence remains too dynamic and too often at the mercy of killing driven from the bottom up. Though the mobilisation of young men, which sustains this conflict, is a product of the bosses' own actions, they do not always fully control it. Assassination continues to feed the system of chronic instability that characterises Cape Town's criminal underworld. Yet precisely because it is seen to have utility, assassination in Cape Town's gangland is one of the key ways in which competition between gangs can be regulated in a fairly controlled way.
It has been suggested in the context of organised crime that violence may be contrary to the objectives of some criminal groups. It attracts attention and disrupts the processes behind illicit commercial gain. The system of gangs and their internal regulation in Cape Town is therefore arguably in a transition phase: gang bosses are increasingly reliant on more targeted forms of assassination to retain control, while seeking to limit open violence. In Cape Town the result is messy conflicts that flare up, then quickly dissipate as gang leaders seek to damp them down.
The outcome of these forms of regulation among the Cape gangs may well reach a tipping point soon. The city's homicide rate is now one of the highest in the world, comparable with many of the worst cases of gang control and violence in the world's murder capitals. Can it go on?
In a city that is heavily dependent on tourism and eager to demonstrate that local government is in competent hands, the issue of gangs and associated violence remains to be addressed. This may either come externally as legitimate, elected leaders address the problem, or it may come internally as power consolidates in the underworld. The latter occurs because a fragmented underworld is likely to be more violent; when only a few mafia bosses are in control, deal-making is more likely to preserve the peace, which, in turn, helps generate criminal profit.
Assassinations are increasingly a tool for gang management, both to maintain internal discipline and to ensure market expansion. The assassins are expendable tools in the gang bosses' repertoire, the killers almost as vulnerable as those whom they set out to kill.
The gang leaders are also vulnerable. Being the boss is a torturous balancing act and there is a high turnover among the city's criminal chiefs, where "turnover" often means a dead body.
This fragility within the leadership corps does not mean the system as a whole is fragile. In fact, it is highly resilient and sustained by established practices of violence embedded within a set of structural conditions. Gangs are maintained by an ecosystem where policing is often complicit in the maintenance of gang power, and where violence has long been a tool to promote fear.
An edited extract from Hitmen for Hire: Exposing South Africa's Underworld, published by Jonathan Ball. Mark Shaw, of the Global Initiative against Transnational Organised Crime, is an adjunct professor at UCT's criminology centre