South Africa is about to see its first ever dual release of a book and hip-hop album when student activist Sizwe Mpofu-Walsh launches Democracy and Delusion at the end of this month.
The 28-year-old set out to make "struggle music 2.0", which forms a body of work that is "relevant and revolutionary at the same time,'' he says. "If I had one goal, it would be to make struggle songs 2.0. This album is about our time, in our language and our sound, which is hip-hop."
Son of advocate Dali Mpofu and a Rhodes Must Fall leader at Oxford University, Mpofu-Walsh's solo literary and musical debut follows the 2005 release of Royal School of Hip-hop with his crew Entity, which included the SuperMega AKA and Greyhound.
So why an album and a book?
The book is to make people want to listen to the album, and the album is to drive people to the book, he explains. "My dream is: there's a household where the kid tells the parent 'you've got to listen to this album' and the parent says you should really read this book."
With the release of the book on August 28 through publishers Tafelberg and the album on September 6 by Native Rhythms records, the project is a bid to appeal to both the youth and conscious young adults by synchronising the country's re-emerging social activism with hip-hop culture. "I'm using different methods to get my messages across. It's well and good to write an article or a book but if you're not getting it across to the people who you want to receive the message, then what's the point?" Mpofu-Walsh asks.
The idea of a dual release came after watching a play that consisted entirely of rapping. "Nas is probably my biggest rap influence but the breakthrough for me came with the Hamilton cast mixtape. It's a play which tells the story of the founding of the USA — and it's all told through the medium of rap. The guy won a Pulitzer prize and when I heard that, I said I don't have to conform and try to be the conscious Cassper [Nyovest]. I can be an academic," he explained.
The book consists of 10 chapters in which Mpofu-Walsh debunks 10 myths in South African politics such as that the ANC liberated South Africa, state participation in the economy is dangerous and South Africa has reckoned with Marikana.
He takes a critical look at the myth that the country is slowly moving towards justice and compensation for the victims and families of the Marikana massacre in 2012. He also offers personal insight into how the unfolding commission of inquiry, in which his father represented the families of the victims and the victims themselves, changed the way he viewed the ANC. He then moves on to debunk allegations that his father was using the commission to enrich himself.
"It was difficult. I saw the sacrifice he was making and it took a huge toll on him. That was like a two-year project. He actually spent his own money. Buying food, making sure the families could travel. Where do people think the money came from before the government started paying? The Marikana massacre and commission of inquiry was the fundamental moment in the family. To see my dad's trajectory and disillusionment with the ANC. I got to watch that process up close. I could never see the [ANC] movement the same again."
Democracy and Delusion's pages are filled with research material and interviews with activists and characters featuring in the respective myths. The book cannot be easily dismissed as a gimmick, Mpofu-Walsh said, and rebutting his arguments would require making an effort to understand the content.
Having recently completed his master's and currently completing his PhD, Mpofu-Walsh says his research background solidifies his presentation in invalidating political myths, though he admits that changing his academic writing style over the past three years was arduous.
"The album wasn't any easier than a master's at Oxford. Do you know how much intellectual thought, melodic ability and technical skill is required?"
Musically, he presents listeners with 12 songs that correspond to each chapter in the book, and begins with a personal tribute to his parents, detailing life as a mixed-race child born on the cusp of freedom. It took him about six months, during which he delicately balanced creating music with socially provocative and conscious material over new-generation melodies and beats.
"If I wanted to reach young people, sometimes with conscious hip-hop, the message is good but it just doesn't sound good from a sonic perspective. The beats are monotonous. On this album there's a lot of melodic change," he said. "Sonically speaking, the sound engineer, Bosco Afreeca, took my ideas and brought the sound quality to a level I'm really comfortable with, an international level."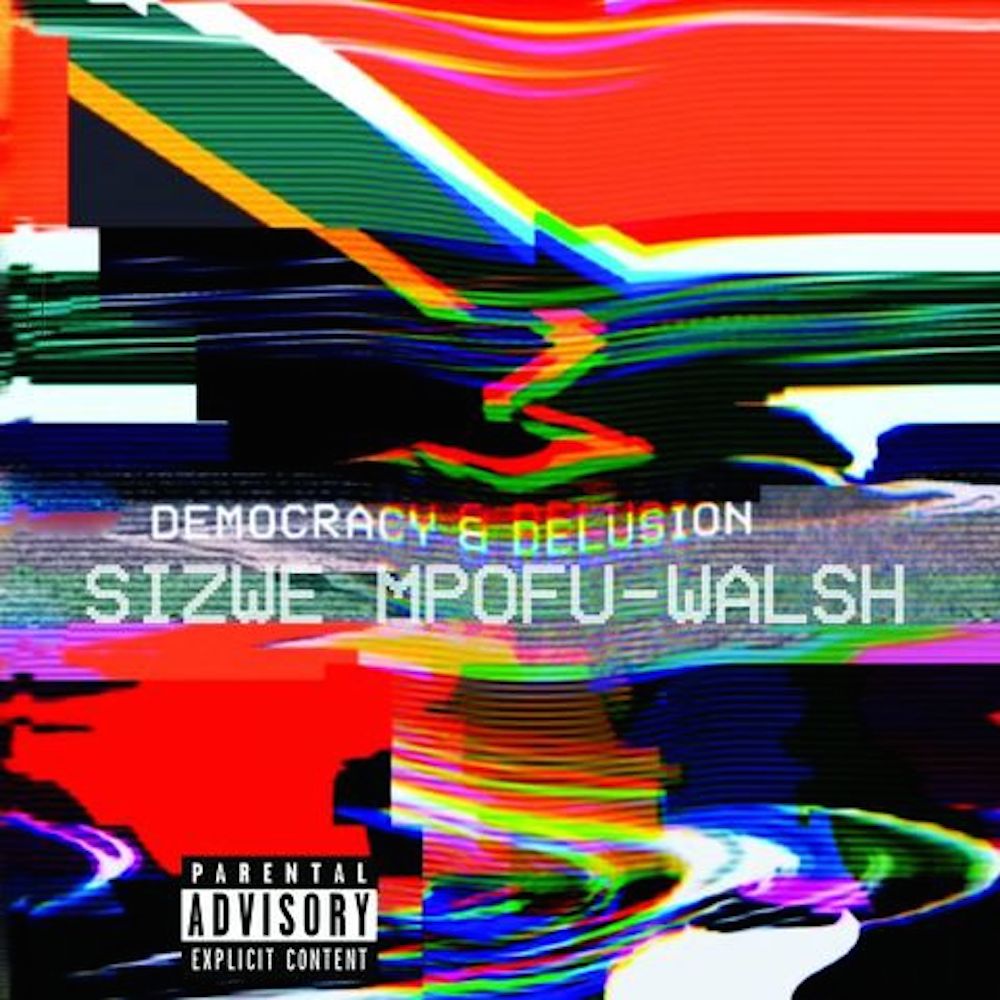 He features contributions from music industry heavyweights and youth activists, as well as liberation struggle icons such as Chris Hani, who is sampled on Mr President Part 2. Poet Lebo Mashile drops a provocative poem about the urgency of returning the land on Sifun'umhlaba and Fees Must Fall activist Busisiwe Seabe recreates the feeling of struggle on Ma'Soja. Musicians Dope Saint Jude and Solo also come through on the tracks We Don't Care and Ma'Soja.
When it comes to Mpofu-Walsh's own lyrical prowess and melodic range, he flawlessly merges socially conscious content with first-class sonic quality that, according to him, can compete with anything being played on radio at the moment.
The project release takes place with revolutionary timing, as South African hip-hop culture dominates mainstream and commercial platforms. It's no secret that there's a relationship between political parties and hip-hop artists that brazenly displays itself in election season.
The ANC has been endorsed by the likes of AKA, Da Les and Maggz. In addition to this, the party's Youth League treasurer, Reggie Nkabinde, has a record label on the side and was accused of money laundering and buying awards for the artists from his Mabala Noise label.
Over the past three years, though, South African hip-hop's attitude towards politics and social issues has been inconsistent. On the one hand Sidlukotini hitmaker Riky Rick was lauded by the industry when he walked on to the stage at the Metro FM awards earlier this year and, with his prize in hand, gave a shout-out to the artists who couldn't make it on to radio or win awards because they didn't have enough money to bribe playlisters or organisers. On the other, when OkMalumKoolKat was charged with the sexual assault of a woman in Australia, hip-hop artists back home failed to condemn him, instead opting to continue to feature him and employ him as a designer.
And then, as if to nail their apolitical colours to the mast, AKA went on United States-based international hip-hop radio show Sway in the Morning and said that, if he ever commented on politics, "the comrades would come for you". On the same show, before Nasty C dropped his now critically acclaimed freestyle, the Hell Naw rapper claimed never to have experienced racism in his life.
As the son of the national chairperson of the Economic Freedom Fighters, Mpofu-Walsh doesn't hide his preference for the EFF's policies and ideas about the future. He's not the first artist drawn to the Red Berets. Two years ago, Cassper famously brought out EFF commander-in-chief Julius Malema to greet the audience during a concert in Limpopo.
Mpofu-Walsh counts himself among the hip-hop heads in South Africa who are frustrated with the way hip-hop has responded to the state of South African youth and social dynamics. He aims to demonstrate that the culture can be used differently.
"I don't understand how the artists and celebrities have this huge platform that could be used for so much … and it's being used for protection of the status quo. We need to show there are different ways to use the medium. This is an album of impact that doesn't say the same thing that these artists are saying: look at me I'm so cool, I have all this money, etcetera. It's about where we are in this country," Mpofu-Walsh laments.
And ahead of the 2019 general election, using hip-hop culture to benefit political parties' aims is bound to get worse, he believes. "It's already happening — there is a war for the minds of young people that's going to be fought towards 2019. The ANC has its strategy and is using the platform of hip-hop. You see it with hip-hop artists posting pictures on Instagram, bragging about being with the minister."