Since 2015, Gupta affiliates have been planning to capture local government through their close relationship with Minister Des van Rooyen.
This is according to a statement by former Trillian Management Consulting (TMC) chief executive Bianca Goodson, who details how her bosses and Van Rooyen's adviser, Mohammed Bobat, planned to capture state-owned entities and the department of co-operative governance and traditional affairs.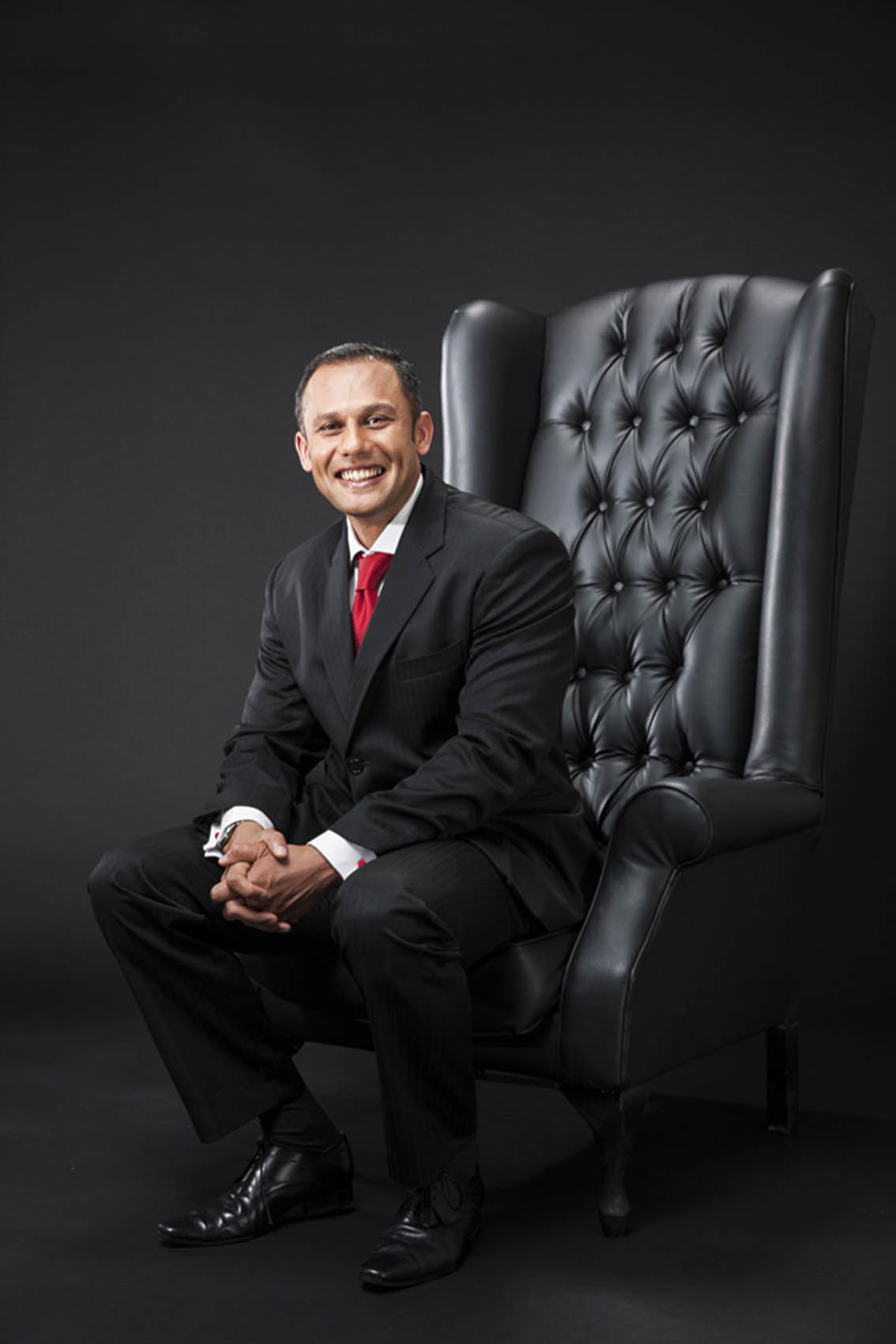 [Mahommed Bobat was the go-between, says Trillian's former chief executive. (Photo: Alaister Russell/ Gallo Images/Sowetan)]
Goodson, who lasted three months in the position, had prepared her statement for the public enterprises portfolio committee that was meant to look into allegations of state capture. She had volunteered to appear before the committee in July. But this did not materialise, prompting her to make the information public. This includes emails, contracts, proposals and meeting requests showing how TMC would penetrate state-owned entities and government.
She states that Bobat attended numerous TMC meetings and interviews, leading her to conclude that he was employed by the company.
The stash includes information about the relationship between Eskom, Trillian and consulting company McKinsey and appears to show how Trillian was a conduit for McKinsey. This relationship saw millions of rands being paid to both companies and Eskom has only recently come clean about how this happened.
According to Goodson's statement, TMC's work did not end with Eskom. The plan was to spread tentacles into other state institutions, including Transnet and the co-operative governance department.
The duration of the relationships that Trillian Capital Partners' subsidiaries, such as TMC, had with government bodies and parastatals was "limited and intended to operate for the duration of the 'current dispensation only'", Goodson said.
All work was forecast for the period 2016-2019, reads the statement.
Gupta associate Salim Essa was at the time the majority shareholder in Trillian Capital Partners, TMC's holding company.
Goodson said that in her first month at TMC she was called by Clive Angel, her "direct manager" at the time. He informed her that TMC would be working with the co-operative governance department "and supporting Bobat".
Bobat first appeared at Van Rooyen's side when the latter was hired as finance minister in December 2015, for a spell that lasted just three days. He then followed Van Rooyen to the local government department.
Goodson said: "I found the instruction [to work with the department] strange, as TMC at that point in time only had two full-time employees —myself and a chief financial officer."
But she was instructed to set up a meeting to discuss a plan for a dinner with Transnet's chief financial officer, Gary Pita, and separate meetings with Eskom's chief financial officer, Anoj Singh, and Van Rooyen.
According to Goodson, on January 12  2016 Van Rooyen met with the TMC team, which included Goodson, Bobat and representatives of leading global management consulting firm Oliver Wyman.
"At that meeting, I was instructed to compile a business profile for TMC that would be presented to the minister," she said.
The proposal is a seven-page document with few details about the work TMC had done. The presentation said TMC would offer municipal debt services. "I was instructed to present capabilities for an organisation that had no prior history and for work not yet identified as a need. Regardless, the minister appeared satisfied with our presentation and Bobat started the process of compiling a proposal," she said.
According to emails and correspondence, the plan was for TMC to introduce Oliver Wyman to Van Rooyen and for the consulting firm to subcontract back to TMC when Oliver Wyman had received a contract to overhaul the department's organisational structure and revamp its Back to Basics programme to build capacity in local muncipalities.
The department receives more than R70‑billion a year to run its projects and, according to its annual reports, a large portion is dedicated to its Back to Basics programme.
Department spokesperson Legadima Leso said that Van Rooyen's interaction with Oliver Wyman was above board.
"The request for the meeting followed the same process as any other
vendor wanting an introductory meeting with the minister. [The department] did not accept any proposal. No formal submissions were received," he said.
But Goodson's statement paints a picture of a closer relationship. "The unsolicited proposal prepared for [the department] was informed by information sent to me by Bobat," she said. "I would find a white envelope on my desk when I arrived at the office in the morning and, shortly after, would receive a call from Bobat clarifying the contents thereof. One such envelope contained the Back to Basics 2015-2016 annual performance plan, which would be the source of the proposal's scope."
In addition, she received the department's budgets and timelines of when delivery was expected to ensure that the proposal was received favourably.
According to her, Bobat was the middleman between the department and TMC.
"I realised that securing the work at [the department] had nothing to do with TMC's history nor [its] lack of employees to do the work," she said.
Bobat denies her claims, saying he has never worked for Trillian and does not wish to.
"Any insinuation that I was involved in their day-to-day operations is mere conjecture. Any comments implying that there is/was an improper relationship with Trillian or Oliver Wyman and myself are baseless, having regard to the fact that to the best of my knowledge neither Trillian nor Oliver Wyman has ever been commissioned to perform any work at [the department] during my tenure," he said.
The relationship with Oliver Wyman did not last long. According to Partha Bose, its chief marketing officer, in 2015 the firm identified Trillian Capital Partners as a possible black economic empowerment partner for delivering consulting services in South Africa.
"Oliver Wyman's governance processes led to the rejection of any contracts or partnerships that were explored with Trillian. Oliver Wyman and Trillian [together] have never been appointed by any client to perform any work. All the interactions between Oliver Wyman and Trillian were exploratory in nature and did not result in any fee being paid to Oliver Wyman or Trillian," said Bose.
Trillian Capital Partners distanced themselves from Goodson's statement, saying she left under a cloud because she wanted a greater share of the profits. "Trillian has no relationship with Minister Des van Rooyen and none of the staff or directors of Trillian work in his office."
As part of its business development efforts, Trillian had met with Oliver Wyman on a number of occasions, it said, but had not done any business with the firm.