A fight has broken out between factions within the Umkhonto weSizwe Military Veterans' Association.
One group, made up of some MKMVA members and the MK National Council led by Deputy Minister of Justice and Correctional Services Thabang Makwetla and former MK chief of staff Siphiwe Nyanda, has threatened to go to court if the ANC fails to nullify the results of an MKMVA elective conference in June at which Kebby Maphatsoe was re-elected president.
Under the leadership of Maphatsoe, the party's military wing has been one of the loudest and most virulent supporters of President Jacob Zuma. But the national council has disputed the legitimacy of the current MKMVA leadership.
The joint grouping will hold its own elective conference this weekend at the Nasrec Expo Centre in Johannesburg, where 961 delegates are expected to vote for a new leadership.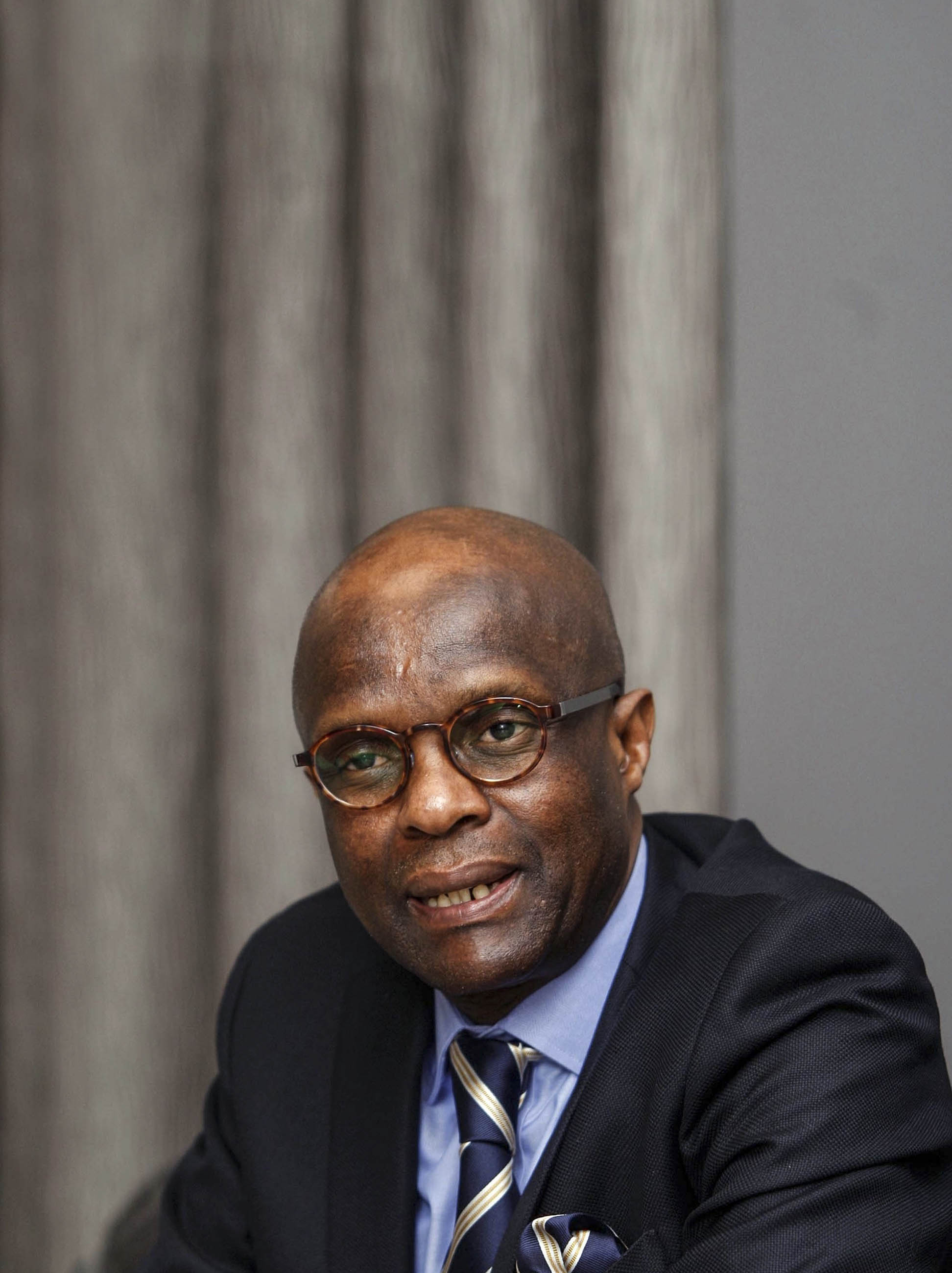 [Contest: MK National Council member Thabang Makwetla (Vathiswa Ruselo/Sowetan/Gallo Images)]
"[In June,] we witnessed a surprise development, which was that Comrade Kebby convened some MK members at Birchwood [Hotel] and announced that that was the MK conference that was awaited," council member Thabang Makwetla said on Wednesday.
"Now we are confident that MK members will have the moment they have long been waiting for — to have the privilege to gather and decide their own fate and affairs."
He said Maphatsoe was welcome to stand for elections if he wished to. "If he is in attendance, he is a member of MK, he will be allowed to contest. Absolutely," Makwetla said.
At the ANC's national executive committee (NEC) meeting in September, the council presented a report calling for the annulment of the conference at which Maphatsoe was re-elected. It argued he was elected fraudulently because nearly 60% of the 700 delegates at the conference he called were allegedly not bona fide MK members.
Maphatsoe is less than impressed by the convening of the joint conference, which he said had all the elements to show that it was not endorsed by the ANC.
"You saw that the president opened our conference [in June]. So you can't say we are illegitimate when the head of the organisation opened that conference," Maphatsoe said.
"What kind of conference is it where people are not elected [to attend] but are told to register online? What will that structure call itself anyway? MK Council VA? Or what?"
But Makwetla insisted it would still be the MKMVA, only this time round, the organisation would rid itself of the "foreign" influences he said had infiltrated it.
"There are individuals who are really masquerading as MK when they are actually about their own agenda, their own business interests, their own political fortunes. It's got nothing to do with Umkhonto we-Sizwe what MKMVA has been doing under Kebby. Absolutely nothing," he said.
But the council will only take the matter to court if the NEC fails to annul Maphatsoe's gathering.
"If it means in the process there may be a need to expedite things by getting legal cover for the interventions that must be done, I would imagine that it would be within [one of the] reasonable things to do — to consider taking legal action," Makwetla said.
Maphatsoe scoffed at this threat, saying: "If we were to stoop low, we would also go to court but we won't."
The MKMVA under Maphatsoe and the council, led by veterans such as Makwetla and Nyanda, have been at odds since January when Maphatsoe reneged on an earlier agreement to hold a joint conference of the two structures.
Maphatsoe has been accused of using the MKMVA to promote a factional agenda sympathetic to Zuma whereas the council has been critical of the party's leadership and has called for a national consultative conference.
Maphatsoe's decision to renege on the joint conference has led some MKMVA leaders, including his then deputy, Teenage Monama, and general secretary Dumisani Nduli, to disassociate themselves from the June gathering.
It is these leaders who played a central part in organising this weekend's conference, where some of those who attended the June conference are expected to be present to vote.
Makwetla said some blame had to be put on Zuma for taking sides, which had emboldened Maphatsoe and his supporters.
"Things would have been much easier for us to deal with the problem decisively if the president had not positioned himself in a way that emboldens those who are doing all these funny things in the name of Umkhonto weSizwe," he said.
The council has invited the ANC's top leadership to attend the conference but it is not clear if they will. Makwetla said it is unlikely that Zuma will be there.
Apart from electing a new leadership, the conference will also discuss the current state of the ANC and make recommendations about the economic welfare of the military veterans.