"Taiye Selasi does not exist."
A screenshot of a Twitter search for her account yields this result, in July 2015. The writer posts this image to her Instagram feed, defying this digital dishonesty, accompanied by the playful caption: "existential crisis". It's amusing, precisely because the fact of existence is at the very core of Selasi's work.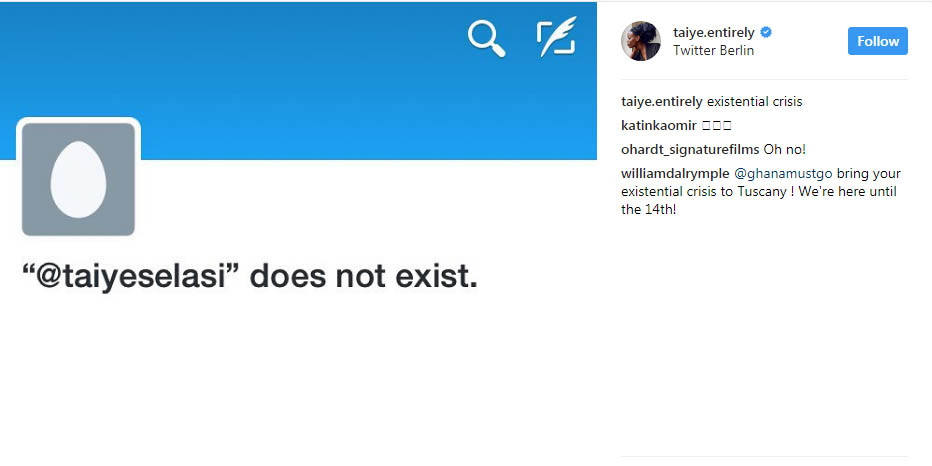 [Fact and fiction: Taiye Selasi didn't 'exist' on Twitter, but existence, belonging and sense of place are strong themes in her writing (Taiye Selasi/ Instagram)]
The theme of existence breathes in the ideas in her 2011 essay Bye-Bye Babar or What is an Afropolitan? It shimmers on the surface of her TED talk, inspired by the essay that probes how we understand belonging, home and identity. And it saturates her remarkable novel, Ghana Must Go, that stencilled lyrical sentences into the minds and bodies of brown and black people across the world, acknowledging that, like Selasi — and in defiance of every attempt to render us invisible — we exist.
The real existential crisis that inspired Selasi's search for belonging was sparked by a seemingly simple sentence, of the kind that can pierce our entire beings, exposing the unsettled spaces that rest within us.
"'And where are you from?' he asked in that accent I've only heard on Beacon Hill, in films about the Kennedys, and drinking with my agent. Boston Brahmin, baritone. A bit of extra weight on 'you', as if the question mark belonged to me (the questionable thing), not 'from'," Selasi writes.
On to her encounter, retold in an article in the Guardian, I transpose my own multitoned experience: how my race is read at dinner tables and in intimate spaces — and how these readings have sparked a search for a sense of belonging in my skin.
For me, the "Where are you from?" exists intact, and is sometimes rephrased as the crudely asked "What are you?"
Both questions are at times expressed in the hopes of hearing some exotic locale — Brazil perhaps, or the Dominican Republic. Anywhere but here. Anything but "coloured".
For Selasi, there was no neat answer that the multilocal writer —born in England to parents of Nigerian, Ghanaian and Scottish roots, raised in the United States and now living in Berlin — could give. There is no neat answer to similar questions that I can give now.
Our existences echo.
It is precisely these kinds of echoes that make Selasi's work — which spans writing, photography, public speaking, screenwriting and other polymath pursuits — so relevant.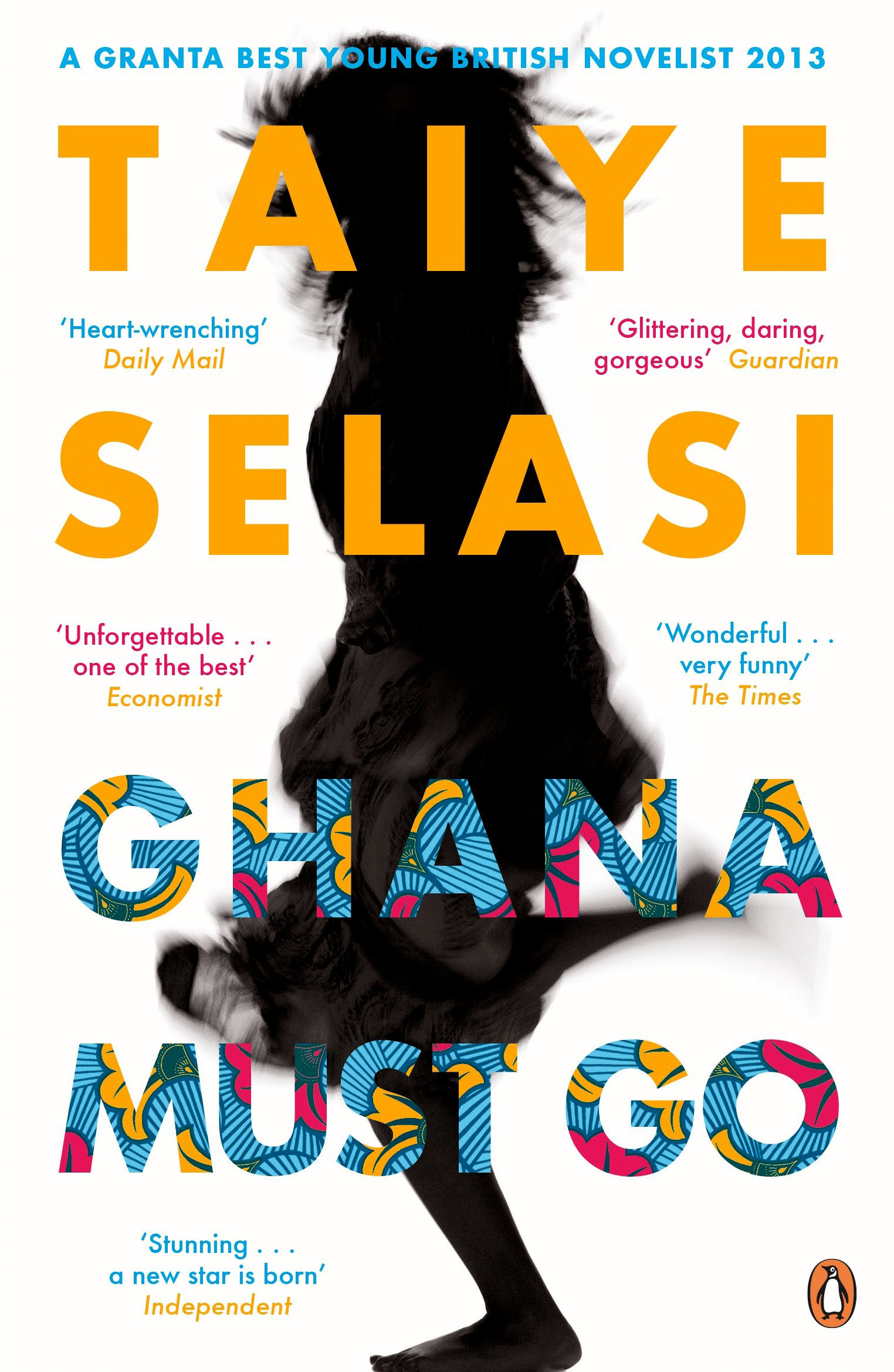 [Taiye Selasi's debut novel (Penguin Books)]
Her debut novel Ghana Must Go sparkles with the human experience of belonging that so many of us intimately know and crave. Particularly when we know the distance we would have to travel to be accepted, loved, and seen: in the office, across continents and even in our own families.
In consistently confronting those four words — "Where are you from?" — Selasi has arrived at a personal, yet shared, "version of home", that is "not just a place, but a way to be in — a way to know — the world".
It is not tightly bordered by nationality. It is not dependent on the passport you clutch. It is expansive, multiple and complicated. It meets questions such as "Where are you from?" and "What are you?" with answers that will never be singular.
Taiye Selasi exists in multiple dimensions.
To speak to the woman on the other end of the phone line is akin to watching stages of matter undergo their transition from gas to solid. Constructed out of a TED talk, a YouTube video, a novel and two panel discussions — the "Taiye Selasi" that I hold on to in my imagination condenses into a more fully realised figure as our conversation unfolds.
I encountered Selasi as an avatar and in print and HTML code form long before we meet at Nirox Words — a green-lawned, curiously different festival held at a sculpture park in Muldersdrift two weeks ago.
Our conversation is a reminder that every form of digital media en-ables a strange, incomplete and illusory way to "know" each other — a kind of paint-by-numbers expression of humanity that is often more paint-by-social-media-site in its modern form. It can never contain the full spectrum of who we are. Selasi's Instagram handle is a writerly, rhythmic contradiction that speaks to this effect: @Taiye.Entirely is not entirely Taiye. Obviously.
It is a fact she readily acknow-ledges, saying: "Still, the Instagrammic record of things that Taiye Selasi loves, do not add up to Taiye Selasi. It doesn't even come close. It's still an avatar. It's an authentic, genuine, love-driven one — but it's still an avatar."
She continues in a deep, sonorous and melodic voice. "I'm still figuring out what that is. I'm still trying to understand myself in my entirety. It's not Taiye Entirety. Maybe we'll get there," she says, laughing.
"But I'm still accessing these parts of myself, and in and amongst African creatives there is much talk about the right to opacity. The right not to lay everything out. The right not to be transparent. The right not to always have to excuse, explain oneself, but to just be and to trust and to know that as an artist, one must plumb the depths of one's own mysteries. This must be protected for the African artist, for any artist, I believe."
What Selasi has allowed us access to, however, is a vast landscape of words — spoken and written — that in turn allow us to access, perceive and question ourselves.
The origin story of Selasi's debut novel plays out like literary legend.
Its repetition tells us that Ghana Must Go was birthed from a deadline, given by Toni Morrison when Selasi stated her interest in fiction while at Oxford University. The process was more complex than this neat narrative suggests — as Selasi intones in numerous interviews.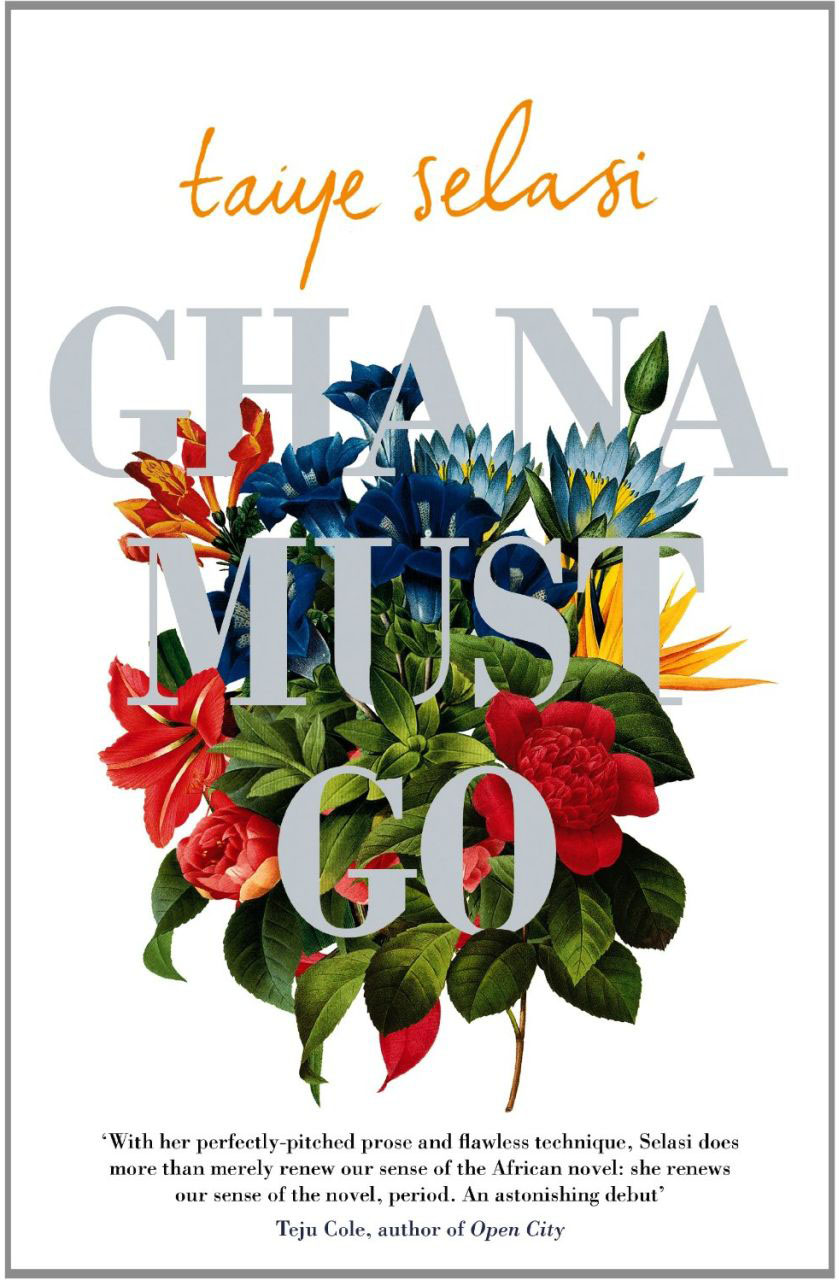 [The debut novel was a deadline given to Selasi by Toni Morrison (Penguin Books)]
She produced the stirring short story The Sex Lives of African Girls, and while adapting it at a yoga and meditation retreat — at Morrison's insistence — the idea that would become her debut novel interrupted a 5am shower. Inspiration, as many artists know, does not care to respect our plans. And so the story of the Sai family was born.
Selasi knows the therapeutic power of books. "Before I am a writer, I am a reader, really," she says. "I read Yvonne Owuor, I read Chimamanda Adichie, I read NoViolet Bulawayo. This is what I do mostly, and then every now and then I write something. But mostly … I just think, ah these women, look at these names, look at this genius … this is the healing for me, for what I went through in these white spaces with this brown face."
Her work invites healing — doing this because of its author. I feel a kind of radical empathy, on the other side of our phone call, allowing space for disclosing embodied experiences unspoken outside the concentric circles of friendship.
These are vulnerabilities that reveal a reckoning with my own body and identities, on a call to a not-but-still stranger. As she sits in the Northern Cape, and I in Johannesburg, the spatial distance between us collapses.
This is what Ghana Must Go does, for many black and brown women. Is the intensely personal connection to the book common, I ask?
"It is a common thing and it is my great honour to be able to elicit that response," Selasi says.
"I have yet to travel anywhere, throughout Europe and the New World including South America, West Africa and now here without encountering brown women who understand something about this book, by which I mean, who have seen something of themselves in the same. That is my great joy." Her voice bursts with elation. An emotive snap, crackle, pop.
"Really Danni," she continues, "… I love all readers, but something about this book connected with brown women readers, and I'm saying brown because it was as much for non-African brown immigrants as it was for African immigrants … it was as much the amazing women in Nairobi as it was the Indian Americans in New Jersey, really, that could just see something about what it is to be specifically a girl, specifically a daughter in this kind of family. That has been my great joy."
The ideas Selasi began to pursue in Bye-Bye Babar or What is an Afropolitan? have their roots in her body and sense of place and placeless-ness. The journey into this identity and multilocal experience of home began as a way to understand "African young people working and living in cities around the globe" who "belong to no single geography, but feel at home in many".
These concepts, particularly Afropolitanism, have since been attached to a radio station's identity, emblazoned across a magazine and reinterpreted as an aesthetic and lifestyle. This was not Selasi's intention.
For Selasi, the concept was mapped in a mind trying to articulate an experience, a way of being in the world, not a set of material possessions or pursuit of passport stamps, for their own sake.
"The issue of class, of money, of economics, of access, of privilege — these stark realities cross-cut everything I've thought, said, written about identity in ways that are inescapable, in ways that I've never sought to escape," Selasi says.
Ideas, when we release them into the world, take on their own lives. They are no longer ours, but exist in community, attached to other experiences and projections of self, subject to critique.
I wonder aloud, carefully negotiating my thoughts, whether Selasi's idea that we can have multiple ideas of home or belonging can be attached to race.
She readily responds: "A world view based on borders is a world view based on difference. You are absolutely right to say those borders can fall between any groups of human beings. It can be black or white, it can also be South African or Nigerian … It can be anything," she says. "Human beings will use any old thing as a reason to justify a border. But nobody within them is particularly convinced by our belonging. So we are both within and without borders — it falls to us, I feel, to do the difficult but sort of daily work of problematising the border in the first place."
As questions of belonging attached to race and oppressive histories emerge, Selasi admits: "When the personal identity is shaped by politics and by power, that's when it's difficult to reconcile. I acknowledge I don't have the once-and-for-all answer to any of these questions. In fact, I am at a point in my life and in my research where I am content to just accumulate the question," she says.
"One of those restrictions that I mention in the TED talk is power, and I alluded in the talk to those who don't have power. I have not yet contended with those who do. And that is something — the more power I acquire in my life and in my journey — a question that I need to answer. I would be lying if I said that I had the answer just yet, but I am looking for it."
The search for this kind of know-ledge is endless. As my conversation with Selasi ends, deep into a Johannesburg night flecked with stars, I'm left with multiple thoughts — all jostling for mental space. There is a sense of wondering about the world, about my place and placelessness in it — and the set of privileges attached to my body.
Self-knowledge is never complete.
Selasi is committed to interrogating the borderline, thinking it through, connecting our bodies and experiences to its boundaries, and seeking our collective liberation from its limits.
Taiye Selasi exists.