KwaZulu-Natal
Umlazi Jazz Festival: To honour jazz legends, feature local artists and celebrate the culture of Umlazi, KwaZulu-Natal's biggest township, the inaugural fest will take place this weekend on December  23. The line- up includes Lira, Zakes Bantwini, Dr Brian Thusi and maskandi artist Khuzani. Details: The event will take place at the King Zwelithini Stadium in Umlazi. Gates open at 10am and the show starts at 12pm. Tickets are available from any TicketPro outlet and cost R200 for general access, R350 for Golden Circle access and R1 000 for VIP access.
New Year's Eve party: Fact Durban Rocks is throwing a New Year's Eve party featuring Black Coffee, Cassper Nyovest, Babes Wodumo, Somizi, Distruction Boyz, Zodwa Wabantu, Professor, Culoe de Song and many others. Details: The event takes place at the Moses Mabhida Stadium's People's Park. Doors open at 6pm and tickets are R250 at Computicket, R300 at the gate and a VIP ticket costs R450.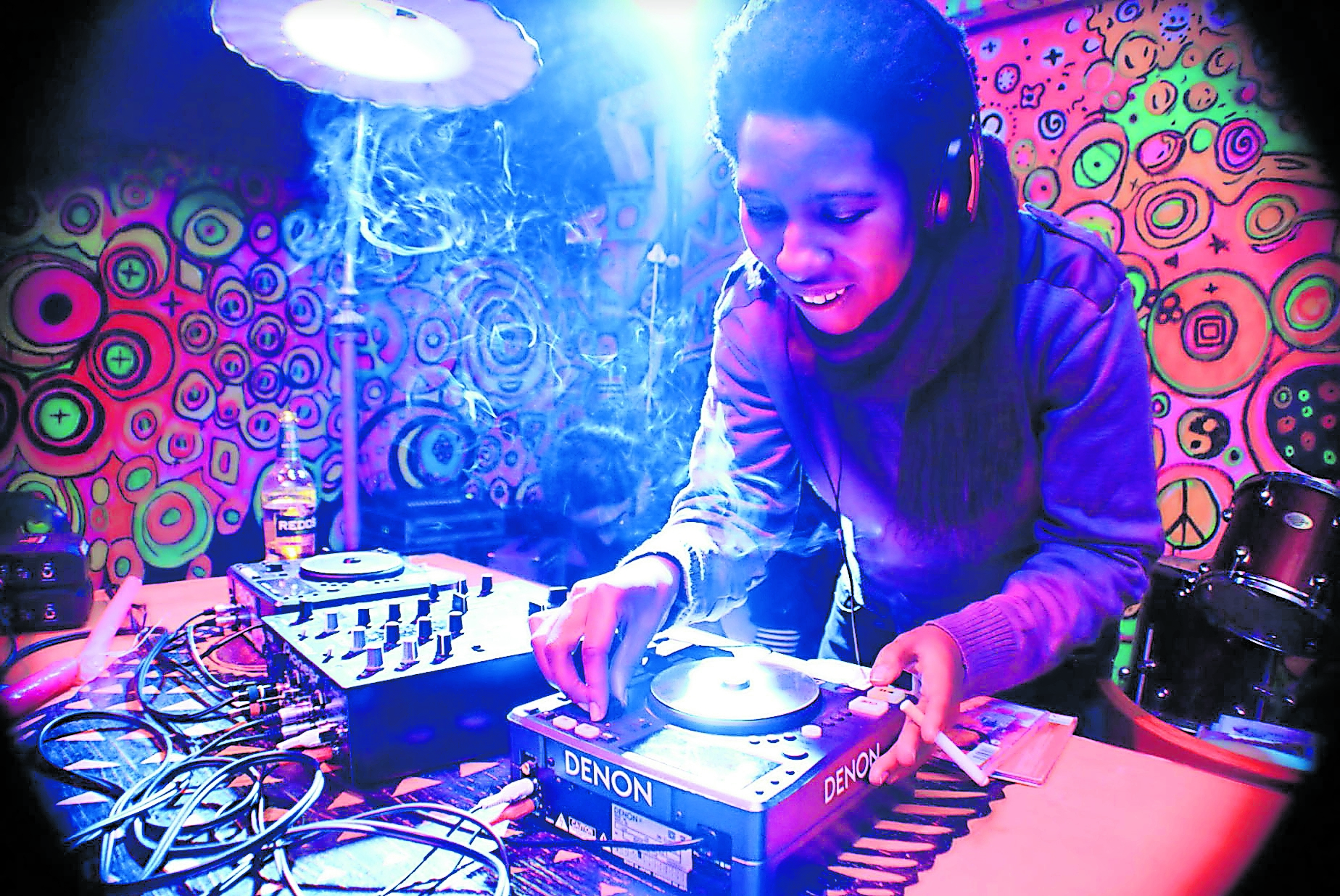 [Where there's smoke: Usher in the new year with fellow music lovers at the three-day Smoking Dragon festival near the Drakensberg (Johnson Chen)]
Smoking Dragon: Enjoy three days of music, sunshine and like-minded music lovers in the foothills of one of South Africa's most majestic mountain ranges and overlooking the Tugela Falls. The line-up of performers includes Desmond & the Tutus, Nonku Phiri, Moonchild Sanelly and Nakhane. Details: The festivities will take place from December 29 to December 31 (5pm to 5am) at the Amphitheatre Backpackers Lodge near Bergville, off the R74. Tickets are available at smokingdragon.org from R795 to R1 540.
The Holiday Express: Enjoy a memorable train ride with the family this festive season on the Shosholoza Meyl. The trip will run from the Durban railway station to the Shongweni Farmers & Craft Market and Sugar Rush Park in Ballito and on to the Pietermaritzburg station. Details: The next rides will take place on December  23 and January  6. Registration on day of departure will be in the Premier Business Lounge at the Durban station. Take the ramp from Jeff Taylor Crescent between Umgeni Road and Masabalala Yengwa Avenue (previously the NMR Avenue). Tickets range from R250 to R800 and can be booked online at quicket.co.za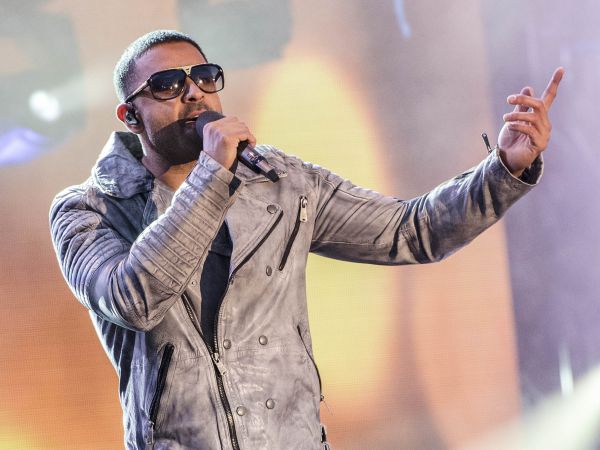 [The get down: Get your groove on to the talents of Jay Sean (above left), who will perform at the Durban Vibes New Year's Eve event (Daniel Bockwoldt)]
Durban Vibes New Year's Eve: British singer Jay Sean, supported by Durban act Sketchy Bongo, headlines this Durban New Year's Eve event. Supporting acts include Da L.E.S., Kyle Deutsch, DJ Ready D, East Coast Radio's Deon Govender and MC'd by Shashi Naidoo. It's taking place at King's Park, opposite Moses Mabhida Stadium. Details: Tickets start from R285 and go up to R2 500 for the presidential suite. Doors open at 5pm. For tickets visit Computicket.
Seaman's Corner: Singer and pianist Sanele Phakathi is joined by jazz aces Zibusiso Makhathini on keyboards, Dalisu Ndlazi on bass and Menzi Mkhize on drums, playing a set influenced by jazz as much as it is by soul music. Seaman's Corner is in Hammarsdale. Tickets are R30.
Eastern Cape
Homecoming Ode to Hip-hop: This is for soulful music lovers who live or are on holiday in the Port Elizabeth area. To pay homage to those who have kept locals entertained in the hip-hop and DJing scene in the Bay, come through to enjoy Afrobeat, soul, hip-hop, jazz and funk. Along with music some comedy will keep you entertained all night. And there will be culinary delights. Details: The jam session will take place at the Music Kitchen in Port Elizabeth on December 26 from 7pm. There's a R60 charge. For more information follow @Samjamsessions on Twitter.
Ebubeleni Music Festival: This picnic festival is a perfect way for the family to end the year. Bring your baskets, cooler boxes and camp chairs and enjoy performances by Caiphus Semenya and Letta Mbulu, Amanda Black, AKA and Samthing Soweto, to name a few. Details: If you want to be a part of lighting up the Friendly City, head to the Nelson Mandela Bay Stadium on December  30 and  31. Tickets are available at Computicket from R250 to R750. For more information visit ebubelenifest.co.za
Nieu Bethesda Festival of Lights: Celebrate the arrival of the New Year with the Bethesda Arts Centre's annual Festival of Lights and Lantern Parade. Join the singing procession to Hightown township and then back to the arts centre. You can make your own lantern or buy one. Once back at the centre all are welcome to enjoy a braai and entertainment by a live band. Details: The festival will take place on December  31 and costs R150. For more info visit nieubethesda.org
Hluleka Wildlife Reserve Trails: Set along the Wild Coast the reserve is perfect for hikers and those who enjoy the outdoors. This trail goes along the rocky shoreline and beaches and through indigenous forests. The wildlife includes eland, impala, zebra and wildebeest and the birdlife is abundant. Details: Hluleka Nature Reserve is 30km south of Port St Johns and about 90km from Mthatha. To book, call 047 531 2712. For more information go to wildcoast.co.za. Day visitors are not required to book in advance.
Gauteng
Lebo's New Year Camp: Not far from Lebo's Soweto Backpackers on the corner of Pooe and Ramushu streets in Orlando, this camp opens on December 28 and closes on January 2. It includes cottages and chalets for those averse to camping. The activities include cycling tours, yoga, movie screenings, cook-outs and, on New Year's Eve, a beach bar with DJs, as well as a fireworks display. Details: It costs R250 for two nights. Go to sowetobackpackers.com and nyourpocket.com/johannesburg/lebos-soweto-backpackers-new-year-camp_10874e. You can also email [email protected] or call 011 936 3444.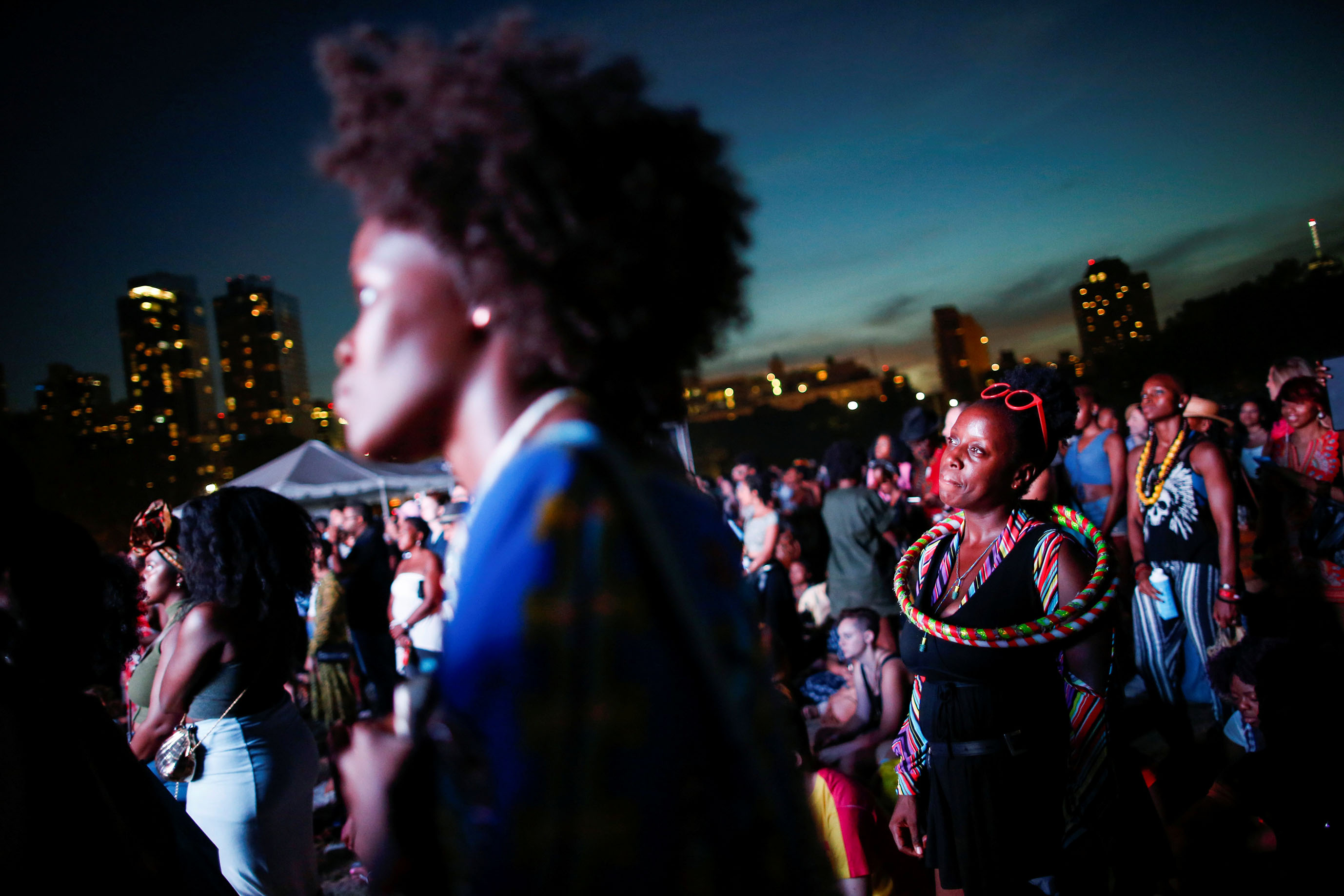 [Punk power: If you're in Jo'burg, take in the Afropunk Festival (Eduardo Munoz/Reuters)]
Afropunk Festival: For the first time, since its creation 13 years ago, Afropunk is coming to Johannesburg. So if you're keen for a mix masala of cool — from the world of music, art, food and style, including the likes of Solange, Laura Mvula, King Tha and the Blk Jks, Nakhane, Anderson Paak and your local cool kid — maybe this is for you. Details: The fest takes place at Constitutional Hill on December 30 and 31. The price of tickets ranges from R600 to R3 500. More information is available on afropunkfest.com/johannesburg
Goliath Comedy Club: On December 22, the Goliath Comedy Club in Melrose Arch hosts the 20 in 5 Rapid Fire Comedy, in which 20 comedians each do a five-minute in quick succession. The event starts at 8pm and tickets cost R150. For more info visit nutickets.co.za
The Gardens: Julian Gomes, Trancemicsoul and 2lani the Warrior play a Boxing Day party on the rooftop at 162 Anderson Street, Johannesburg. Also on the decks will be Lino Ricky H and Brad S. The building includes underground parking. Doors open at 1pm and tickets start from R120.
U the Space: Malcolm Jiyane Treeo and the Matake Project play a double bill, which features Malcolm Jiyane, dubbed by some as the heir to Jonas Gwangwa's trombone, who is equally at home on the piano. The Matake Project is a musical outfit led by Farai Fado Machingani, a master mbira player who builds and teaches the instrument. Details: The event takes place on December 23 (from 6pm) and December 24 (from noon). The address is 146 Minnaar Street, Pretoria. Tickets cost R50.
Nikki's Oasis: Gift Makhene, who founded the AfroGBand and works with cultural institutions such as the Thabo Mbeki Foundation and the Ditsong Cultural Museum, will perform on December 22 and 23. Details: Nikki's Oasis is at 138 Lilian Ngoyi Street, Newtown, Johannesburg. Doors open at 8pm and tickets are available at the door from R100.
MozamJozi New Year Beach Picnic: Keen to get out of the house on January 1? Well, you can unwind from New Year's Eve vibes with a Mozambican tropical-inspired picnic. If you show up you will enjoy DJ sets from Vinyl Joint, holiday-inspired beverages and colourful platters. Details: Get in on the vibe at The Hangout, corner of Eloff and Wemmer Jubilee streets, Johannesburg. Tickets cost R50 and are available at the door.
Crafters' Fair: Whether your craft is scrapbooking or making jewellery, toys or decor items, this fair is a crafter's dream come true. Exhibitors and all products on sale have been selected to ensure variation, quality and reasonable prices. There will also be live entertainment. Details: The Red Roman Shed at Emperors Palace, 64 Jones Road, Jurgenspark, Kempton Park. Entrance costs R10 but children under 12 don't pay. Visit emperorspalace.co.za for more information
Western Cape
Surf and Yoga Retreat: If you're in need of some relaxing fun, experience yoga with the mighty ocean on your doorstep and take part in a rejuvenating experience in Muizenberg. This retreat includes four nights' accomodation, daily yoga and surfing lessons and healthy meals to suit your dietary preferences. During free time, retreaters can go on guided hikes, visit the penguin sanctuary or ride a horse along the coast. Details: Cape Town Surf Yoga at Surfer's Corner. Retreat packages range from R2 995 to R5 990, depending on the guest's room preference. To book, visit capetownsurfyoga.co.za/bookings/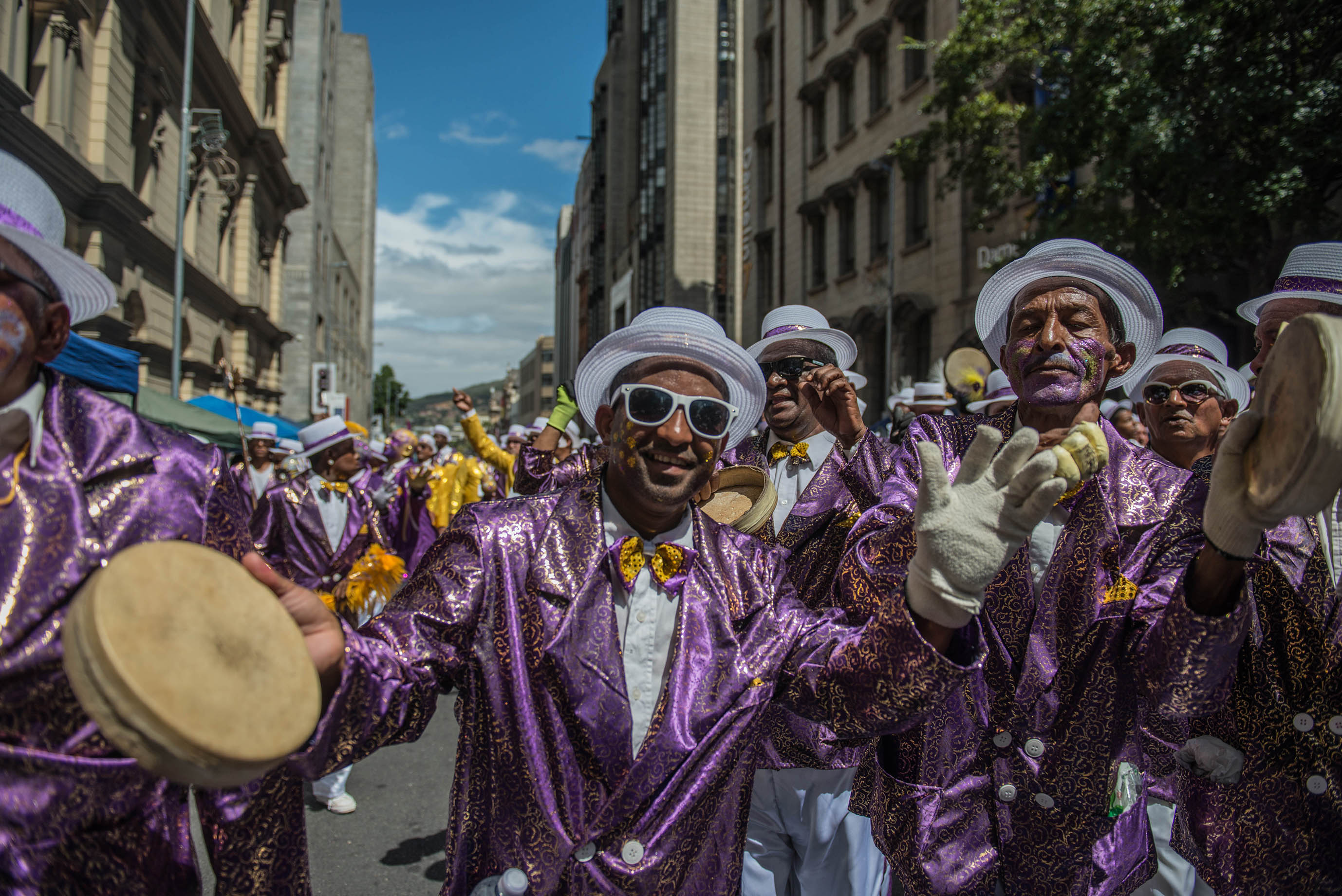 [Head to Cape Town for the traditional Kaapse Klopse Karnival through the city's streets (Mujahid Safodien/AFP)]
The Cape Town Street Parade: Formerly known as the Kaapse Klopse Karnival, this event is celebrated from the second-last day of the old year to the second day of the new year in Cape Town. The 7km route starts in District Six's Rose Street and heads towards Greenpoint Stadium where more festivities take place. Details: The event starts on December 30 and lasts until January 2. It's free.
Cape Town's History in Kaapse Stories: a musical paired with dinner: Prepare to enter a world of educational entertainment. This show transports its audience into the history of District Six through the lives of the Kleintjies family. Guests get a welcome drink on arrival and a four-course culinary experience of what traditional Cape cuisine has to offer, including smoked snoek paté, Cape Malay chicken and prawn curry, vegetable biryani, baked line fish, beef fillet, lamb potjie and much more. Details: The Rockwell Hotel, 32 Prestwich Street, Green Point, on Tuesdays, Thursdays and Fridays from 7pm for 7.30pm. Tickets cost R480. Bookings can be made through computicket.com or by calling 076 144 4809. Tickets range from R240 to R480. Visit rockwellhotel.co.za for more information.
The Cape Town Comedy Club's annual New Year's Eve party: Kurt Schoonraad is the featured comedian in this event that also features the band Airborne. There is a dress code — strictly smart. Details: The Pumphouse, V&A Waterfront. The doors open at 6pm on December  31. The ticket price, R1 500, includes count-down champagne and a four-course meal paired with wines. Tickets are available from Computicket or Shoprite and Checkers stores.