'Nom has no choice but to fight. The gang has her surrounded."
My voice fills the small classroom as I read the opening lines of the first book of Bontle Senne's Shadow Chasers series a class of grade six pupils at Capricorn Primary School. I try my best to sound menacing.
Only a couple of pages in and laughter breaks, spilling a chorus of giggles on to the floor. It has just been revealed that Bra Jabu, Nom's father, is a taxi boss in their township. I look up to see a small boy sitting in the corner of his desk grinning. He nods his head, his chest pushed out ever so slightly, arms folded. The teacher smiles at me, gestures towards the boy and says under her breath, "His name is Jabu."
This flash of recognition in literature is not something that I ever experienced in such a visceral way when I was their age. Vrygrond, where the school is situated, has had its fair share of taxi strikes and bouts of taxi violence, so the pupils immediately understand the significance of Bra Jabu's position in the community.
Growing up, most of the stories I read were based in places I could only imagine, or visualise because I'd seen them on television and in pictures. They were not tangible for me.
My preteen collection of books consisted of many Enid Blyton titles from the Faraway Tree series, the girls in St Clare's and Malory Towers, and the adventures of The Famous Five, all of which I inherited from my mother. The rest of my reading consisted of the Harry Potter series, The Chronicles of Narnia and various titles by Judy Blume, Roald Dahl and Jacqueline Wilson.
The Powers of the Knife, the first book in the Shadow Chasers series, landed on my desk one morning and, in the space of three days, I had read all three books in the series.
The series is published by Cover2Cover and promoted in schools by Fundza, a literary trust that focuses on improving literacy among young South Africans. The books are fast-paced and each chapter ends in a cliffhanger. They're also light and economical, geared towards getting children to read. And yet Senne is still able to craft a series of rich, complex characters.
The protagonists of the series are 12-year-olds Zee, whose real name is Zithembe, and Nom. The pair soon realise that something strange is happening in their township. They find out that they are part of a group of chosen Shadow Chasers that protect the world from the Army of Shadows. Until very recently, the Army of Shadows operated only in the dream world. They have somehow found a way to enter the real world and are building power so that they can take it over.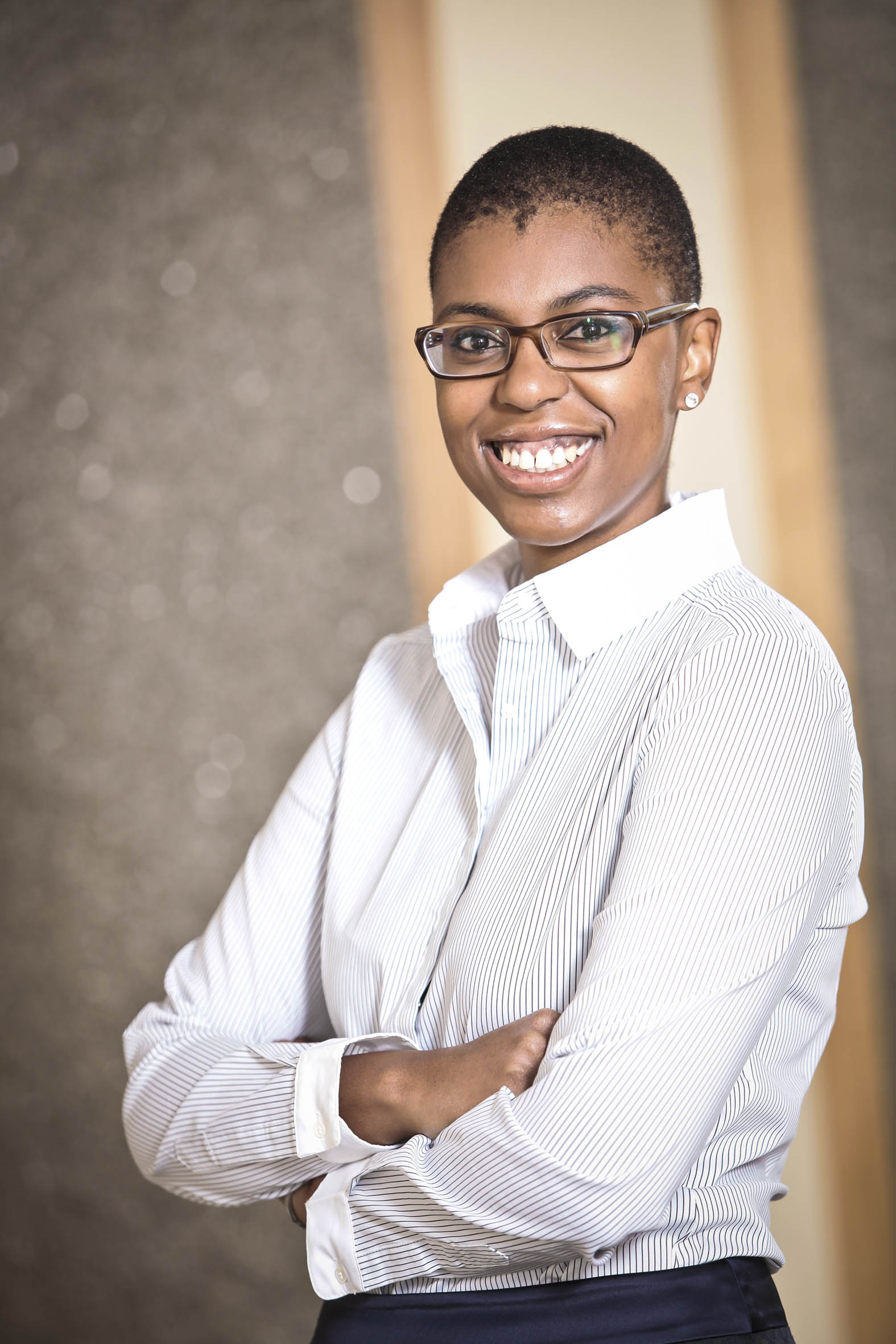 [Author of The Shadow Chasers series, Bontle Senne]
When the reader first meets Nom and Zee they are hardly even acquaintances.
Nom is bullied at school by a gang called the Trouble Gurlz because her father is wealthy.
Zee lives in the back room of Nom's house with his Aunt Zinhle. He steps in when he sees Nom surrounded by the Trouble Gurlz but it is not out of care or kindness. He intervenes because he does not want to get on Bra Jabu's bad side and knows he wouldn't be able to justify his inaction.
When they get back to the house, Nom is grateful and tells Zee that her father would probably give him R100 as a thank you. Zee is deeply offended by this. Although Zee and Nom live in the same compound, they come from different sociopolitical backgrounds.
Senne weaves these details into the story beautifully allowing them to colour the interactions in ways that are realistic.
Zee is a quiet boy who I imagine is someone who prefers his own company. He used to live with his grandmother in the village. It was here where he started hanging out with older boys and committing petty crime. He was sent to live with his aunt after one of his friends was stabbed. In the city he keeps his hands clean but it is his street savvy that helps him and Nom manoeuvre their way through difficult situations.
Nom is also a bit of a loner. She's confident and impulsive, often doing and saying whatever comes to mind. She gives him the nickname Zee after the fight with the Trouble Gurlz. She projects an intimacy on to Zee, which shocks him at first. In another moment of impulsiveness, Nom asks Zee what happened to his mother. It's a sensitive question asked quickly and without much thought but Zee does answer it.
It is this exploration of their relationship and their grappling with the heaviness of the world that propels the story forward.
The series is deeply familiar yet also strange and fantastical and is told with empathy and wonder. Senne has grounded Zee and Nom in a reality that is recognisable to children and still affords them the gift of imagination.
The Shadow Chasers series is beautifully told and the characters are as complex and flawed as we all are.
It is a welcome addition to tween literature and I hope that children will be entertained and enthralled by these stories for years to come.