Explosive new evidence has emerged to support allegations of cold-blooded murder by the police at Lonmin's Marikana mine on the fateful day of August 16 2012: officers now admit that their colleagues shot miners while they were hiding between rocks, running away or surrendering.
In interviews given to City Press last week and now to the Mail & Guardian, police officers who did not testify before the Marikana Commission of Inquiry and who were not called by the Independent Police Investigative Directorate (Ipid) have come forward with claims.
They have given the families of those killed at "scene two" — the second koppie to which striking mineworkers fled after the first round of killings — a fresh glimpse into how their loved ones were massacred.
The judicial commission, which sat for more than 300 days, was unable to make conclusive findings about what happened at the second crime scene. Instead, it found that police had tried to mislead the commission.
But family members of some of the slain miners do not believe that this is the full truth and are pleading with the officers who have come forward to name the perpetrators of what was the most lethal use of police force against citizens since the Sharpeville massacre.
Last week, Constable Itumeleng Ntsileng from the police's K9 unit and two of his fellow officers told City Press that they saw their colleagues and others from the police's special task force shoot striking miners who were fleeing, hiding or surrendering.
Speaking to the M&G this week Ntsileng's tale paints a picture of police officers gone rogue on a murder spree.
"It was a shock to see that a person could be shot with a rifle at close range. The way people fell down and died was as if we were watching a movie. It was horrifying to see so much blood. There were people still alive and crying for help. We could see that some of them were not going to make it," he said.
Fourteen bodies were found at scene two, where Ntsileng and other colleagues say they witnessed the murders. Three strikers were wounded there and died in hospital.
According to the sparse evidence given at the Marikana inquiry, 10 of the dead miners were found in crevices where they had sought refuge.
Another officer, also part of the K9 unit and who spoke on condition of anonymity, said he had seen his partner gun down an older man who was running away, trying to find a place to hide among the rocks.
"I picture the Mosotho man in a blanket who begged my partner not to kill him. You can imagine seeing blood gushing out from a person's body and head, others sleeping on the ground and some trying to stand up.
"Afterwards, I couldn't sleep at night and I still can't. I can only sleep during the day. Sometimes, I just wake up and my heart will beat faster. I watch TV to forget about what has happened. I can say it is helping but when I go to bed, I think about lots of things," he said.
One of the older men who died at scene two was Thabiso Thelejane (55), from Pabellong in Matatiele, Eastern Cape. According to evidence presented at the commission of inquiry, he was running away from the police when they shot him.
His wife, Makopano Thelejane, told the M&G that she struggles every day to cope with her loss. "My soul will never be okay. It hurts, and to hear about his murder is disturbing. I live a hard life without him and still today I don't know why he was killed like a dog."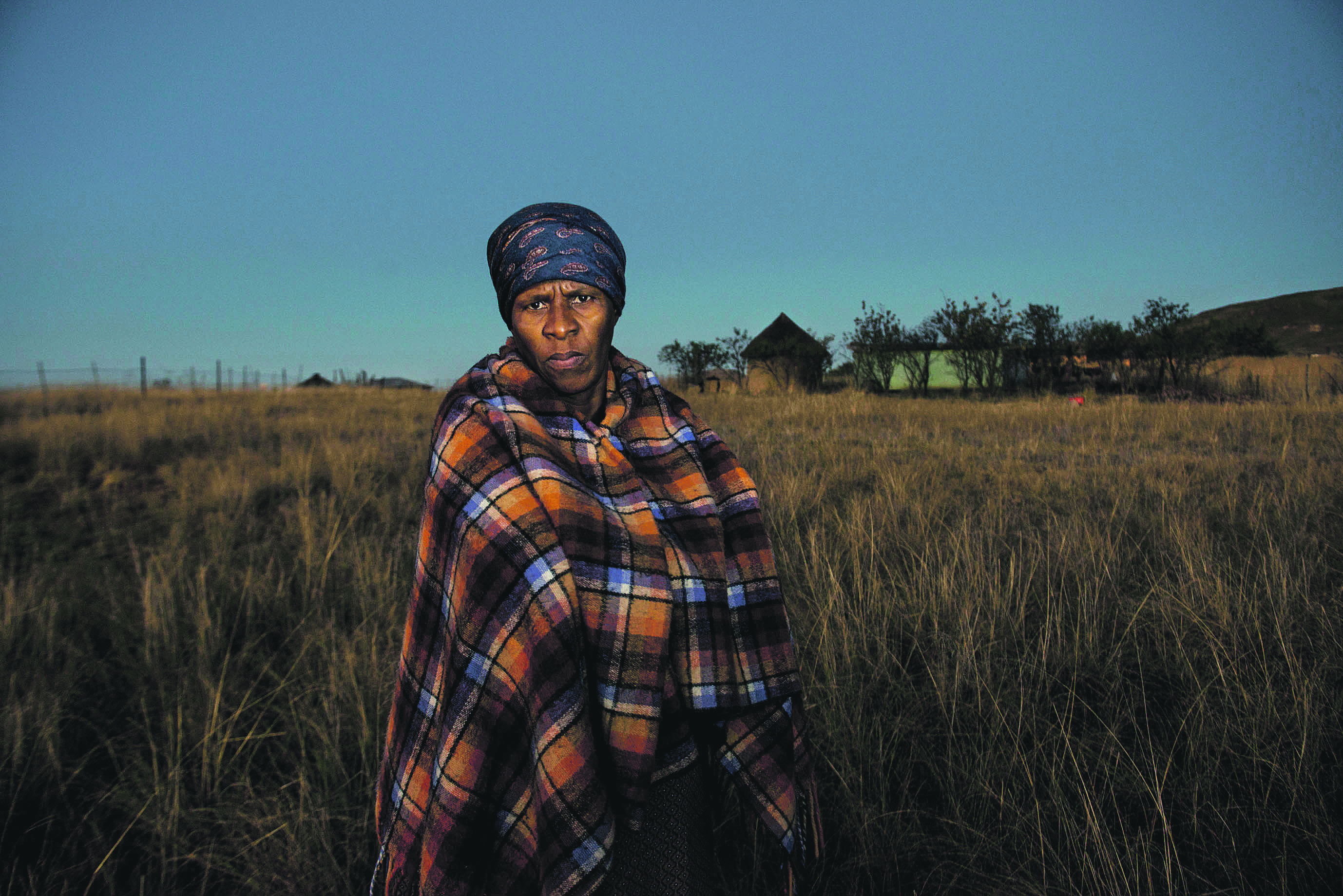 [Makopano Thelejane and Ntombizolile Mosebetsane (below) are two of the widows who may be able to gain some closure after police officers came forward with new information on how their husbands died. (Photos: Paul Botes/M&G)]
Her sentiments were echoed by Ntombizolile Mosebetsane, whose husband Thabiso Mosebetsane (49) died at scene two after being shot twice in the head.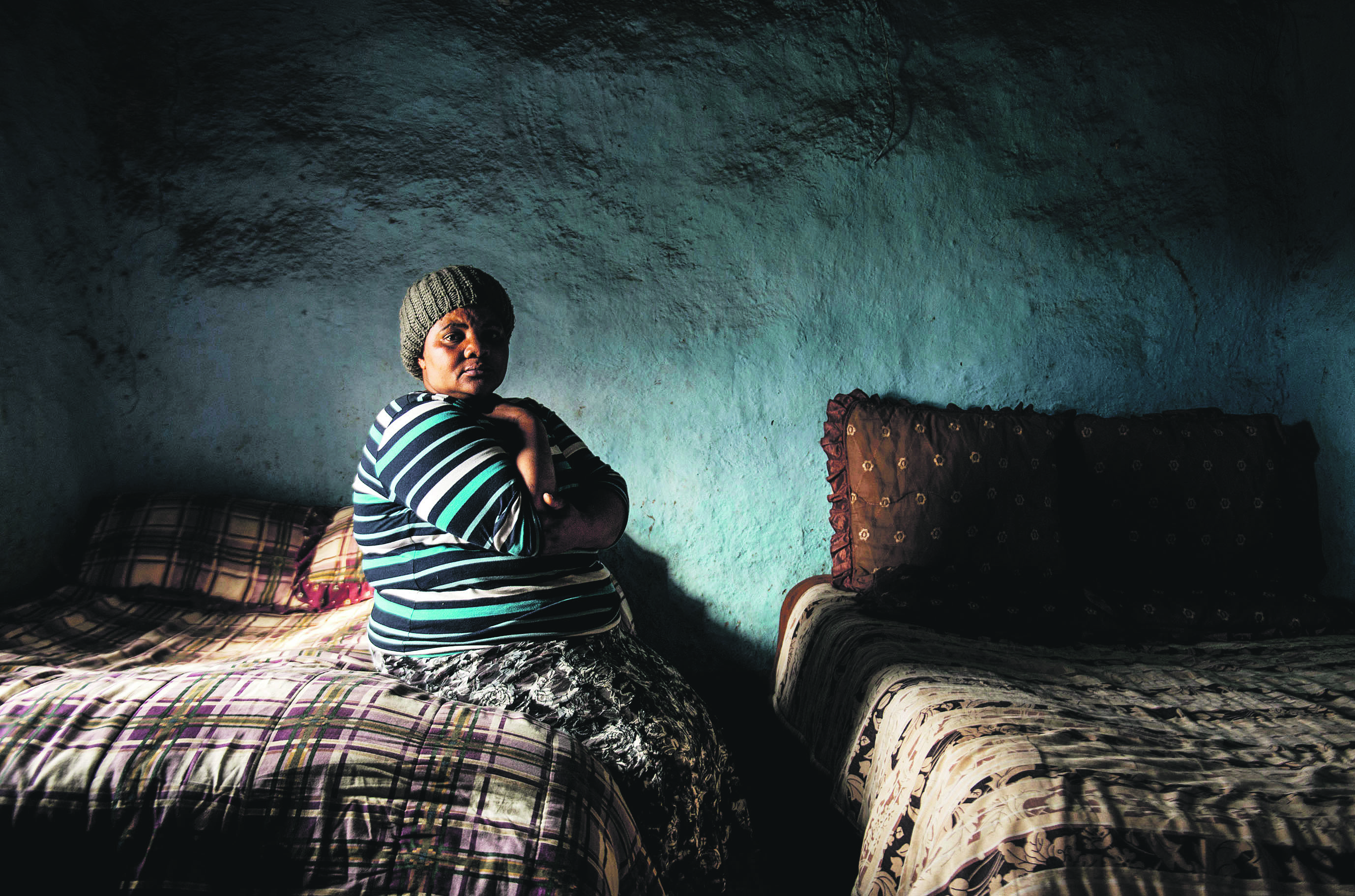 "He had a wound through his face. The bullet went through his eye and out his head, a clean cut," she said.
Mosebetsane said despite the lengthy official probe into the Marikana massacre, she still had no idea how her husband died.
"The families of those who died at scene two walked away from the process with nothing. We got no closure and no one could tell us what truly happened behind those rocks," she said.
This is the first time police officers who were at scene two have spoken out about what happened behind the koppie. They allege that senior police officials deliberately hid such evidence and that they instead claimed that officers had shot miners in self-defence or by mistake while firing warning shots.
According to Ntsileng, police were told at a parade not to speak to the media, friends and family about what had happened. Ntsileng claims that he wanted to provide evidence at the probe but was afraid of losing his job.
Ntsileng also remembers the moment strike leader Mgcineni Noki took his last breath, a few minutes after 4pm that afternoon.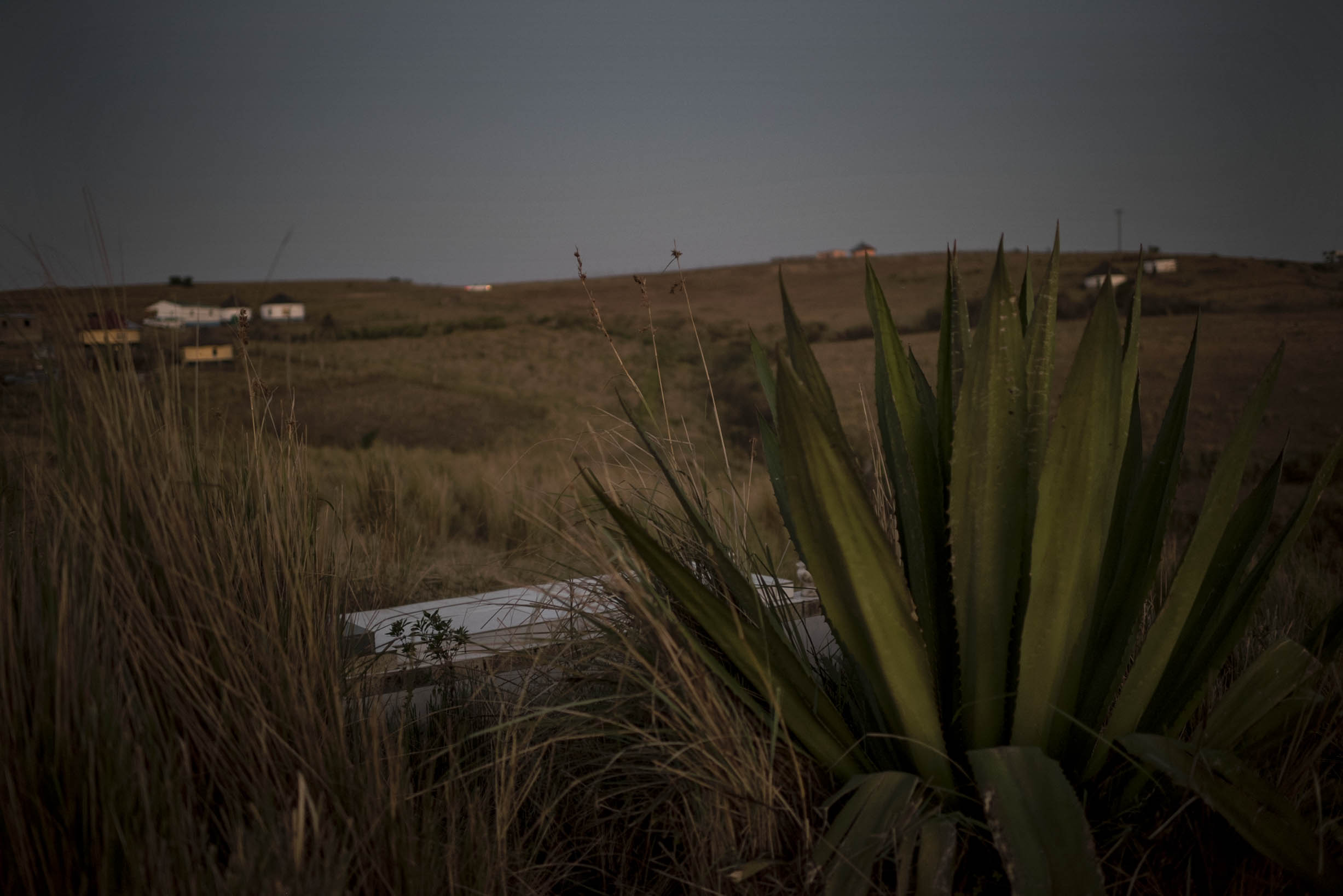 [A constable from the K9 unit has spoken out about seeing strike leader Mgcineni Noki, whose gravesite is pictured above, breathe his last while lying in a pool of his own blood. (Paul Botes/M&G)]
"I saw Mambush [Noki] lying in a pool of his own blood. He appeared to be dead, but upon [my] approach he took his last breath. He did not utter a word. This was 15 minutes after the shootings stopped. He was not in a state to talk and totally disfigured," he said.
He added that seeing Noki die had given him sleepless nights because of the bullet holes that were visible all over his broken body.
The new evidence has been met with apparent apathy by law enforcement agencies. Ipid, which was mandated to investigate the actions of police during the August strike at Lonmin in 2012, said the officers should come forward with their claims.
Ipid spokesperson Moses Dlamini said that officers who had not testified must provide the directorate with statements.
"The three officers must come forward, so we can follow up. We have already handed over cases to the NPA [National Prosecuting Authority] and there is currently nothing outstanding from our side," he said.
No police have yet been prosecuted regarding Marikana but NPA spokesperson Luvuyo Mfaku said officers had been served with summonses to appear in court for deaths that occurred in the tense days leading up to the massacre on August 16 2012.
"Charges will be laid against them when they appear in court," he said, without providing further details.