Celebrated Burkinabé filmmaker Idrissa Ouédraogo, known for focusing on the everyday stories of village life, died on February 18 in Ouagadougou.
He was widely celebrated and a prolific director, but I, a South African who has received the bulk of her television and film intake from Western platforms, am only coming to know his work following his death. Other South Africans who have not deliberately sought out such content may share this sentiment. Perhaps the lack of showcasing of such work on major local platforms illustrates the divide between Francophone and Anglophone Africa.
Ouédraogo was born in 1954 in Ouahigouya, a village outside Burkina Faso's capital, Ouagadougou, to farming parents and his interest in film began in childhood when he visited one of Ouagadougou's outdoor bioscopes and saw moving images telling a story.
As was customary, he was sent to Ouagadougou after primary school because he showed academic promise. While there, he began a weekly ritual of saving enough money to buy a ticket for a weekend show at one of the city's outdoor bioscopes, where he would watch karate films and Hindi musicals.
After graduating from the African Institute for Cinema Studies in 1981, he set up an independent film company, The Future of Films, which later became Les Film de la Plaine. Some of Ouédraogo's award-winning feature films were produced by this company.
One of them is Yaaba. In a nondescript, arid brown village, a 10-year-old boy, Bila, defies his village's groupthink by befriending Sana, an elderly woman suspected of being a witch. This introduces us to the film's salient theme of ubuntu. By showcasing the villagers' interactions with one another, whether between spouses, children, neighbours or foes, Ouédraogo subtly portrays the banality of communal living.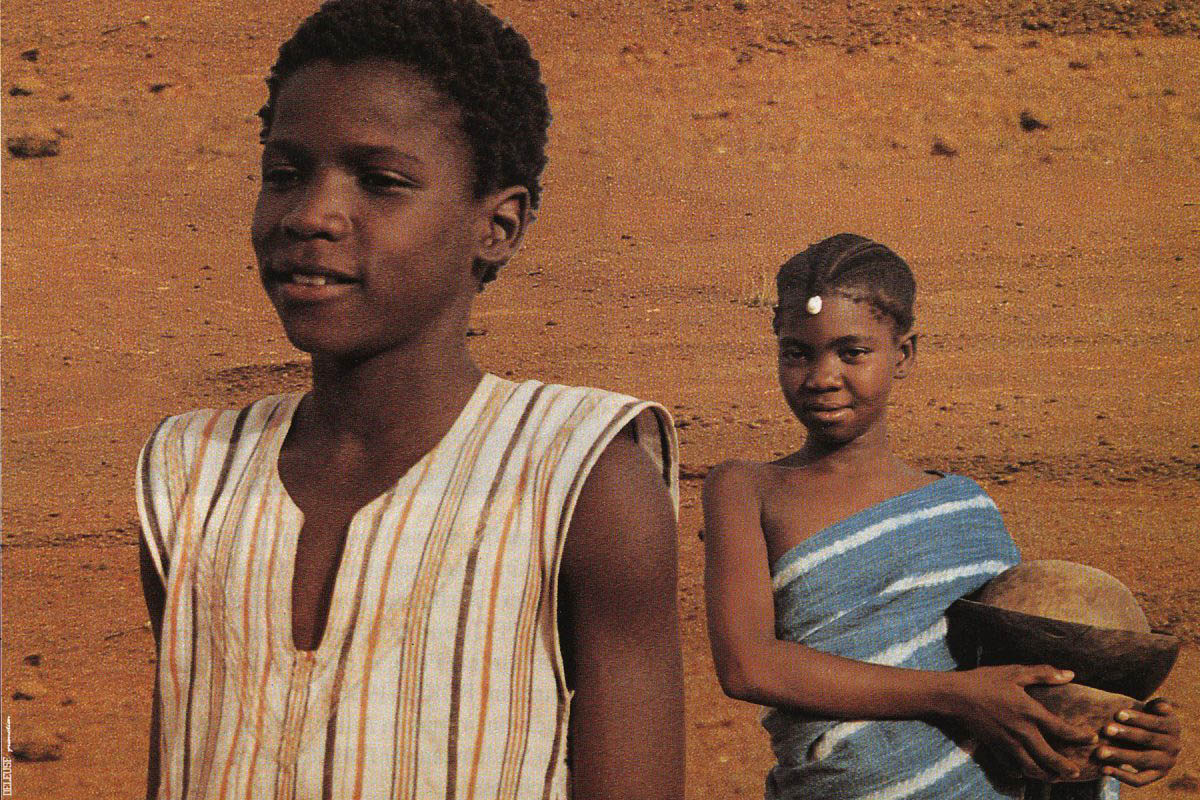 [Ubuntu: In the arid setting of Yaaba we see the strategy of stripping down that Idrissa Ouédraogo was known for]
Yaaba is set in the Sahel, which has no particular attractions or excitement. The fauna is limited and the landscape is relentlessly monotonous, though beautiful. Droughts are recurrent, but this desert does not threaten rapid death and there are no dangers lurking in the dark.
Unlike the films I am accustomed to, Yaaba takes its time setting up the scenes and letting them unfold. The camera leisurely pans the wide-open landscape, following the gradual progress of characters and recording the natural sounds of the wind, footsteps and the characters' movements to narrate the silences, rather than relying on background music. This is because the film focuses on the characters' interactions instead of letting their setting or a score determine the plot.
Although the subjects of his films vary, his lens is consistently focused on the conflict between rural and city life, between tradition and modernity, in his native Burkina Faso and Africa at large.
"I like this beautiful and brutal scenery," said the filmmaker in a 1990 interview with AFP when asked about his obsession with village stories.
For this, the filmmaker was criticised because of its appeal to audiences in the West. A pioneer of African cinema studies in the United States, Françoise Pfaff, regards Ouédraogo as being among a group of African directors who film atypical African rural scenes, such as images of women repetitively pounding millet or corn. Her view is that he is playing to non-African audiences and alienating African viewers.
I see how one can come to this conclusion. From a superficial viewpoint, women are indeed seen pounding millet and collecting water in his films. But the manner in which Yaaba is based on a village that exists outside the concepts of time and history and its consistent focus on the human begs me to differ. The only thing that matters is the people, their language and practices.
This is an element about black figures in film that I often neglect to focus on. By so doing, Yaaba does not alienate me as an African viewer. Instead it holds up a mirror of the everyday and mundane to remind viewers what sets the African person apart. By doing so, his work has added to the ongoing restoration and normalising of my Africanness.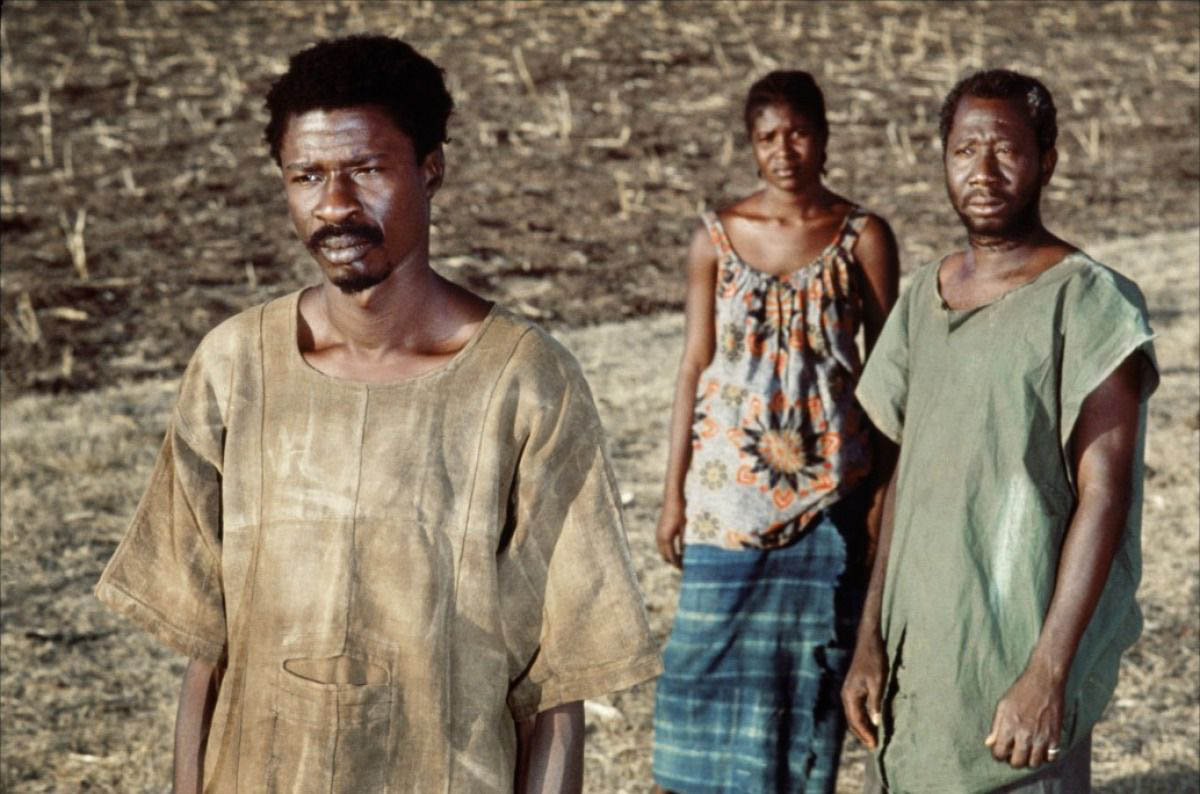 [Ties that bind: Ouédraogo is best known for Tilaï (The Law), a family drama that deals with an illicit love affair]
Throughout his career, Ouédraogo called for better financing for African films — he would often travel to Paris to secure backing for his — and for setting a high bar. Many saw this search for foreign funding as a justification for what Pfaff has criticised him for. He justified this in a 1991 interview with The Guardian. "I want African cinema to escape from the ghetto, to get more resources, but I don't see myself as an 'African' director. I think films should be relevant to everybody."
Engaging with Ouédraogo's work begs me to ask whether African filmmakers are making films for the Western gaze and whether this is just, seeing that they have been the historical donors to postcolonial and contemporary African film. Today, the issue of limited local funding continues to prevail.
A film like Inxeba (The Wound), in addition to receiving funding from the National Film and Video Foundation, still had to seek the bulk of its funding from international film funders. It can propel the production of a film but it also comes with conditions. Films that have been funded by foreign (usually global north funders) film funds usually have to premiere in that country or region before they can come home, which is what happened with Inxeba and many others.
Ouédraogo was also frowned upon for presenting a particular aspect of Africa — the small stories of village life — and not addressing subjects such as political corruption. But he was unapologetic about this. "Some people make politics their life," he told The Guardian in 1991. "I don't."
A common thread in Ouédraogo's work was his use of locals in films. He largely used villagers and other amateur actors. At times, he would first have to show them a film to explain what he was doing, because they had never seen one. In addition to this, scripts were often useless because the amateur actors often couldn't read.
In an 1989 interview with The Times, he said: "The lines are easy and often ad-libbed. I simply explain to them what emotions I want them to feel under certain situations. And they already know a very wide range of these emotions. I don't teach them how to act."
The country's President Roch Marc Christian Kaboré said in a statement that his country "has lost a filmmaker of immense talent", noting that the director "truly contributed to turning the spotlight on Burkinabé and African cinema beyond our borders."
Idrissa Ouédraogo's films Yaaba and Afrique, Mon Afrique are available for streaming and download from Showmax