Since coming to office in January 2017, President Donald Trump's administration has witnessed the departure – at times forced – of a number of high-ranking officials.
On Tuesday this included Rex Tillerson, whose dismissal as secretary of state Trump announced on his Twitter account.
Mike Pompeo, Director of the CIA, will become our new Secretary of State. He will do a fantastic job! Thank you to Rex Tillerson for his service! Gina Haspel will become the new Director of the CIA, and the first woman so chosen. Congratulations to all!

— Donald J. Trump (@realDonaldTrump) March 13, 2018
Tillerson's firing comes just weeks after White House communications director Hope Hicks and staff secretary Rob Porter resigned.
Al Jazeera takes a look at some of the Trump administration departures.
Rex Tillerson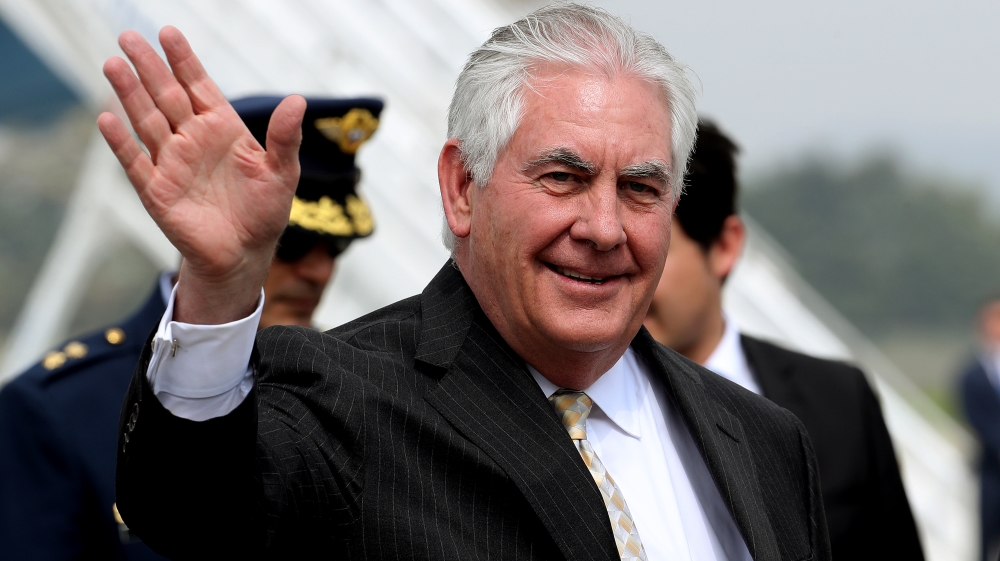 Tillerson, a former top executive of the energy giant Exxon, took office on February 1, 2017. His relationship with Trump quickly turned rocky over the Iran nuclear agreement, the Gulf crisis, and North Korea's nuclear weapons.
But things took a serious turn for the worse in October after news reports broke that Tillerson described the US president as a "[email protected]&ing moron".
Tillerson denied he had insulted his boss, but their relationship apparently couldn't recover.
Steve Bannon – Resigned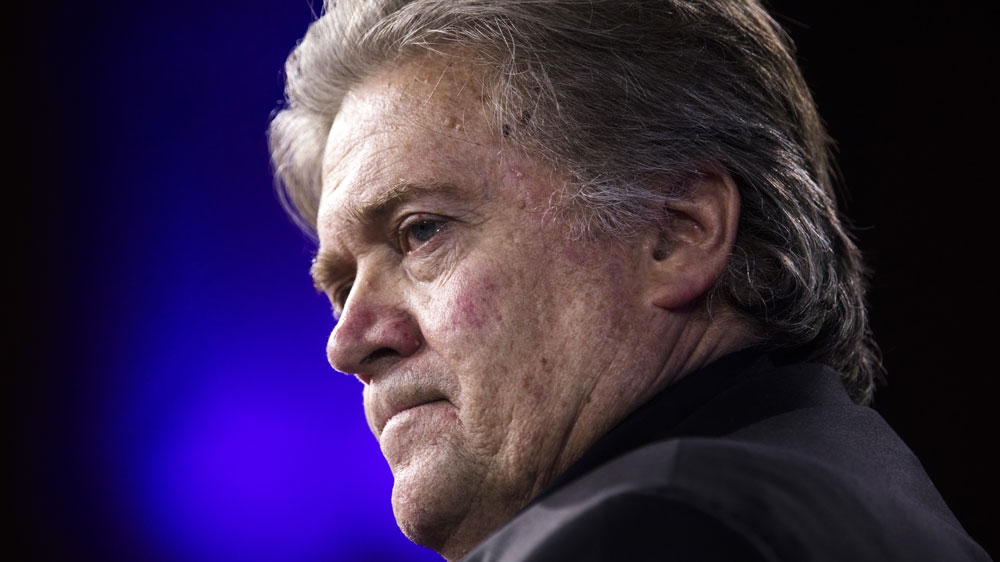 Bannon co-founded Breitbart News, a website with the purported goal of countering mainstream media and providing a platform for movements at the right-end of the political spectrum.
The 64-year-old's relationship with the president soured following speculation he was leaking compromising information to the press, and complaining about not receiving enough credit for his policy contributions.
He presented his resignation on August 4, 2017.
Michael Flynn – Resigned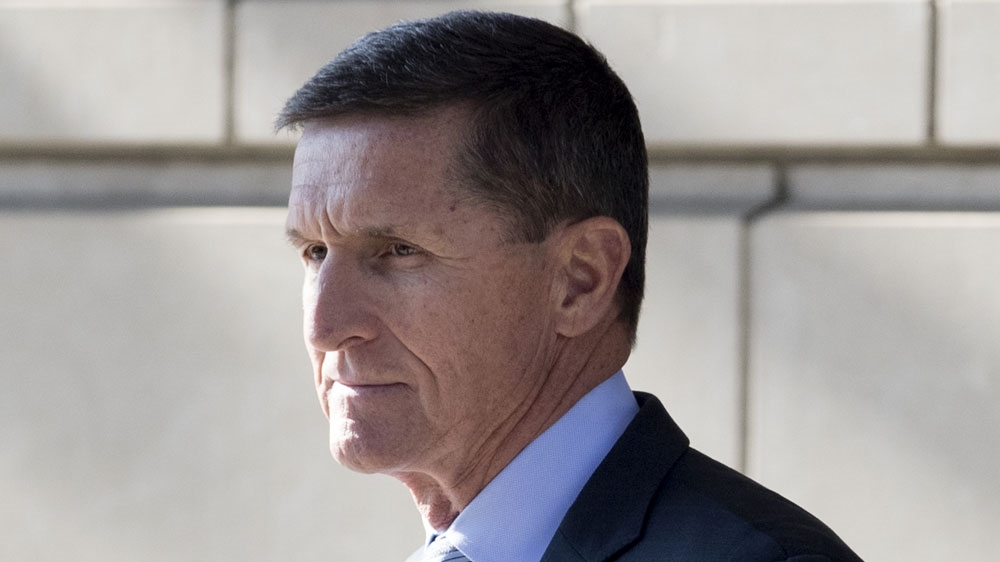 Flynn, a former army general, joined Trump early on the campaign trail and assumed the national security advisor role in January 2017 – only to resign less than a month later amid an ongoing investigation into alleged Russian meddling in the 2016 elections.
He has since pleaded guilty to lying to the FBI in that investigation.
James Comey – Fired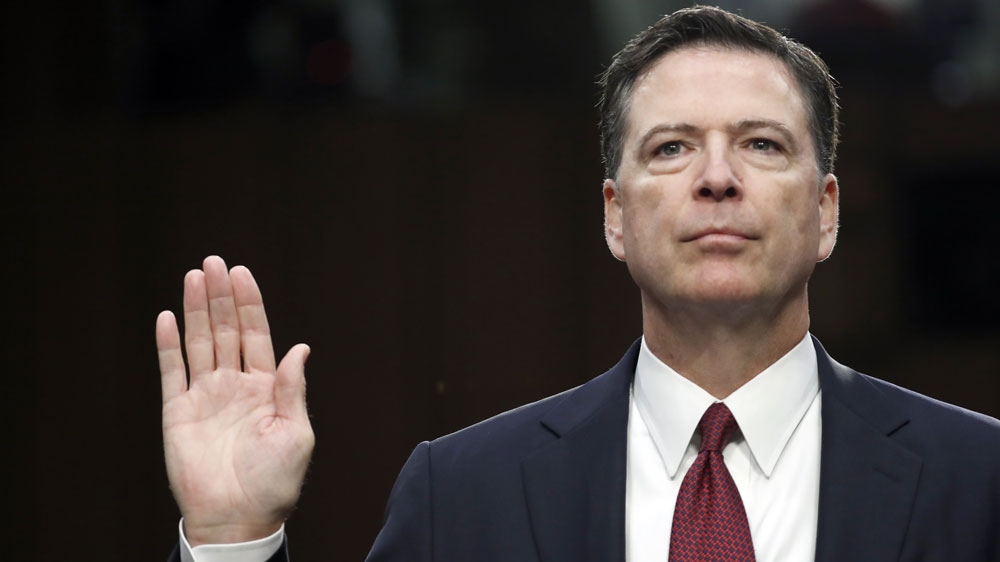 Former FBI director James Comey was fired by Trump in May 2017.
Comey was leading an ongoing investigation into alleged Russian interference in the 2016 presidential election.
His dismissal raised fears the president was looking to disrupt the integrity of the inquiry.
Reince Priebus – Resigned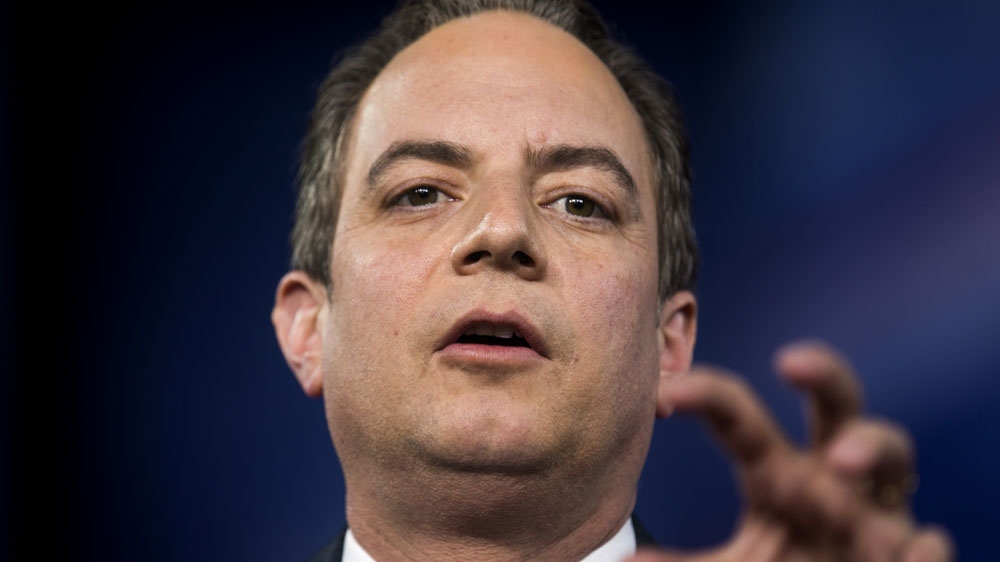 By the time he resigned, Reince Priebus had become the shortest serving chief of staff in US history.
Unable to contain the chaos that came to characterise the Trump administration's early days, he was reportedly forced out and replaced by current chief of staff – and former homeland security secretary – retired general John Kelly.
He resigned on June 28, 2017.
Sally Yates – Fired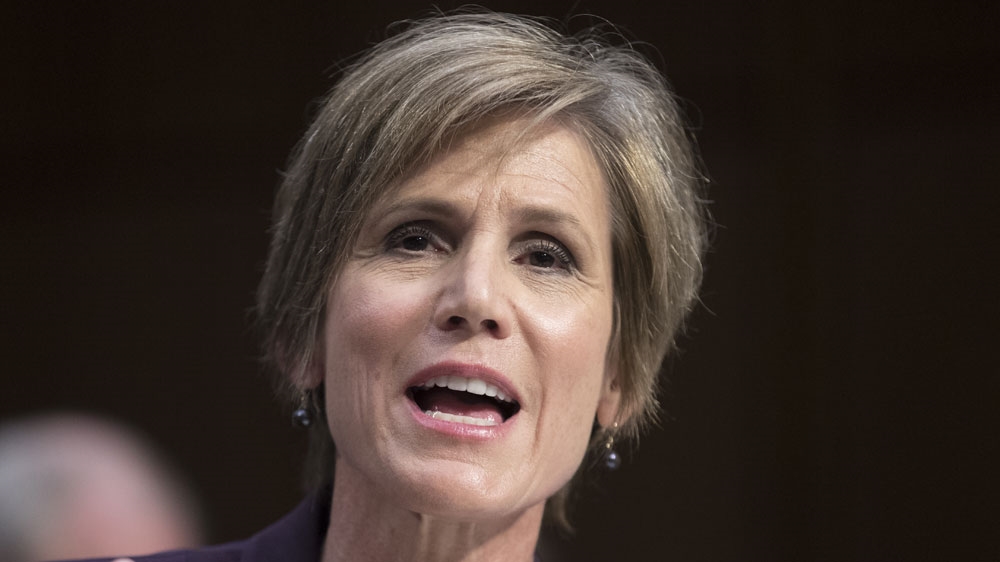 Yates, who was appointed by former president Barack Obama as acting attorney general, lasted a total of 10 days in the Trump presidency.
As the country's top law enforcement official, Yates instructed justice department lawyers not to defend the president's ban on people from seven Muslim-majority countries.
She was fired on January 30, 2017.
Anthony Scaramucci – Fired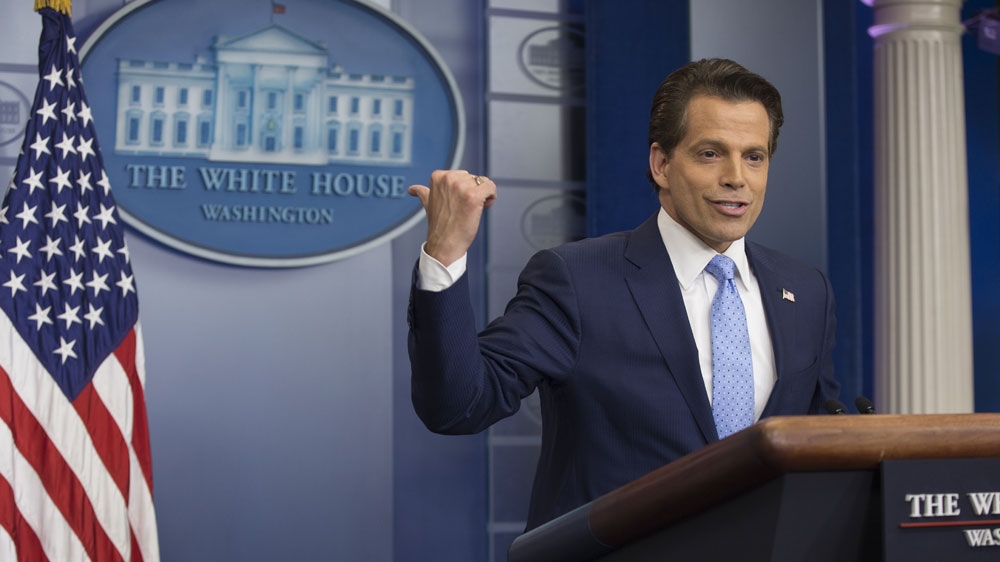 A declared opponent of former chief of staff Reince Priebus, Scaramucci arrived at time of tumult characterised by media leaks and speculation of disunity among White House personnel.
His appointment prompted the voluntary departure of former press secretary Sean Spicer and Priebus less than a week later.
Scaramucci, nicknamed "The Mooch", was asked to step down in July 2017 – less than two weeks of taking the job – after he gave an expletive-filled interview to The New Yorker denouncing Priebus and Bannon. He defended himself by saying he sometimes used "colourful language".
Sean Spicer – Resigned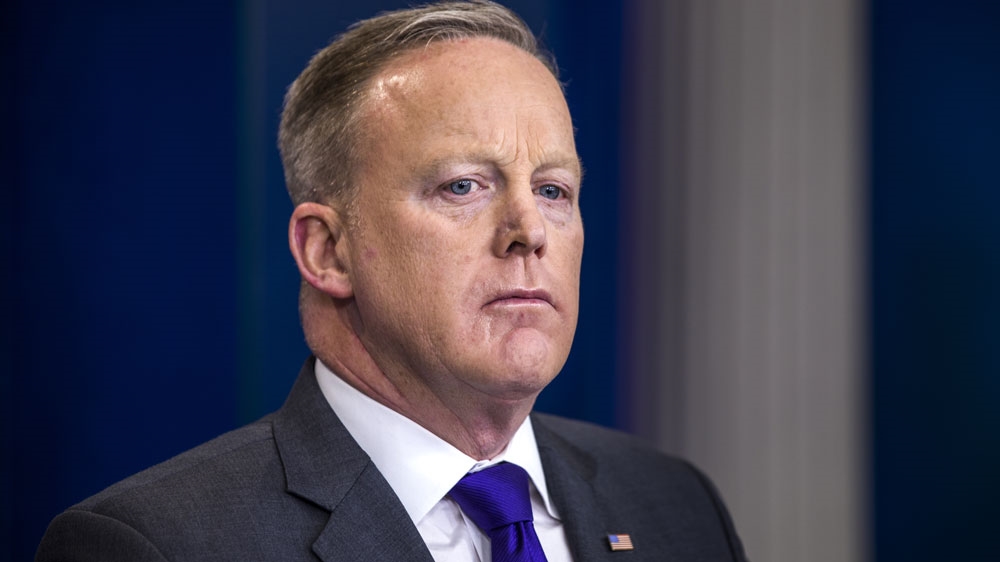 Sean Spicer resigned from the press secretary post on July 21 2017, after making it known to Trump that he vehemently disagreed with his choice of Scaramucci as White House communications director.
The 46-year-old became the subject of media scrutiny for remarks such as saying Adolf Hitler had humanity for not resorting to chemical weapons, in a speech meant to highlight the Syrian government's cruelty.
Gary Cohn – Resigned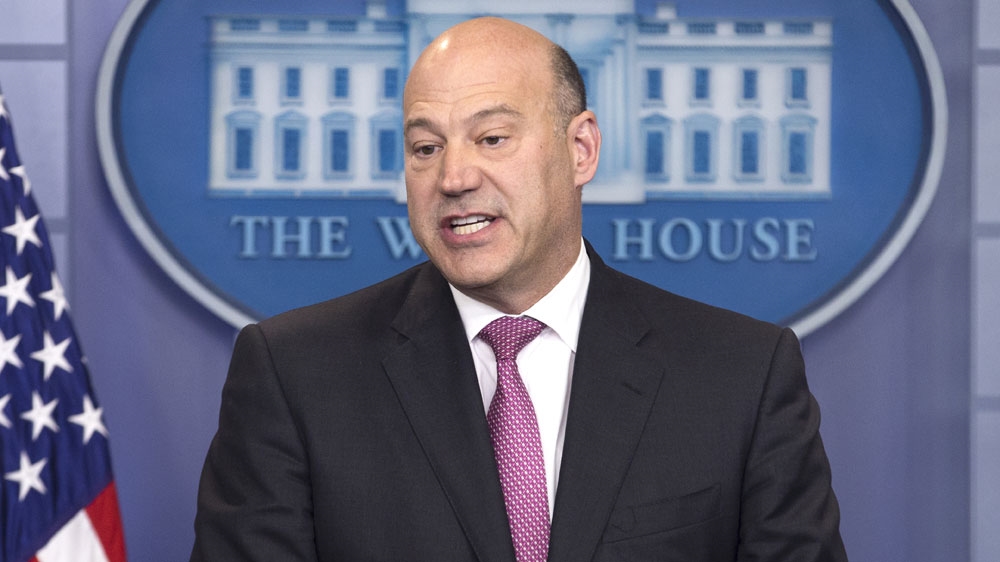 Trump's top economic advisor and chief of the National Economic Council, Cohn was apparently disillusioned with the recent tariffs that the president was contemplating – and has since signed into law.
Cohn resigned in protest on March 6.
Preet Bharara – Fired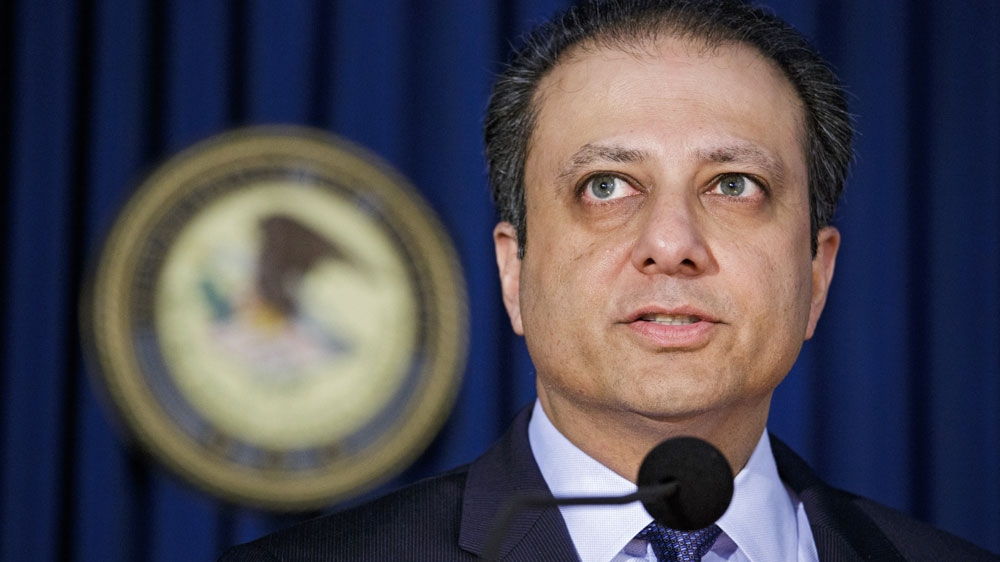 Bharara, former US attorney for the Southern District of Mahattan, was fired in March 2017, after he refused to abide by Attorney-General Jeff Sessions' request – at Trump's behest – that all 46 US attorneys appointed by Obama step down.
Rob Porter – Resigned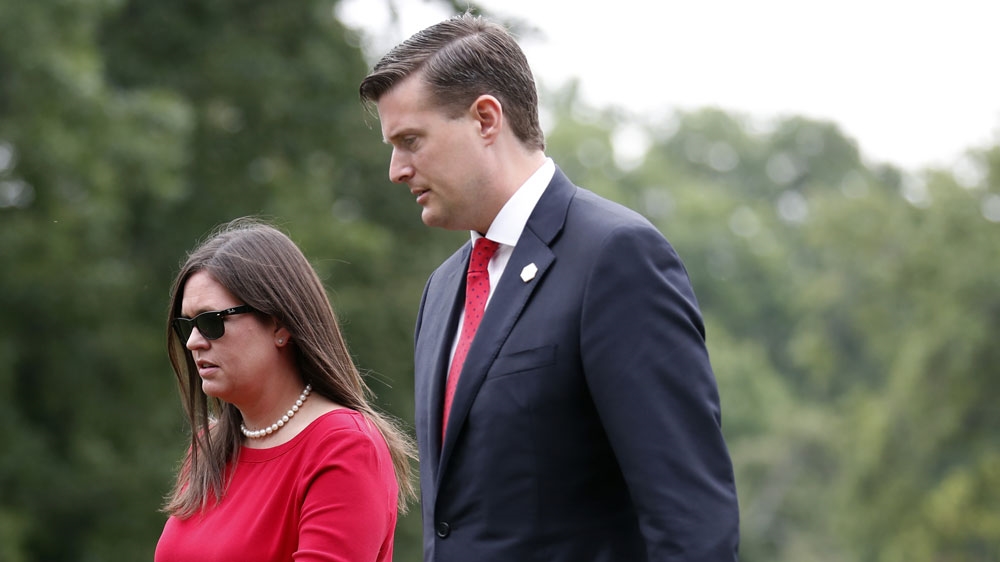 Rob Porter resigned in February 2018 after reports that the staff secretary physically and emotionally abused two ex-wives.
Porter denied the allegations but said in a statement he could no longer "engage [the] public with a coordinated smear campaign".
Hope Hicks – Resigned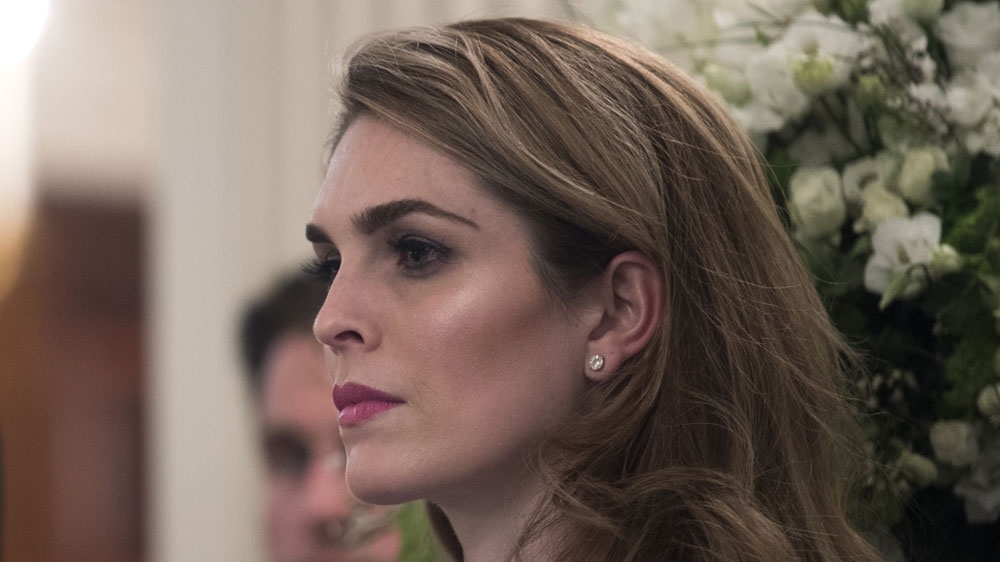 Hope Hicks was one of the first to join Trump on the campaign trail.
Her resignation came on February 28, a day after giving testimony before the House Intelligence Committee, where she admitted to telling "white" lies in defence of president Trump.
Hicks was Trump's fifth communications director in a little over a year.
Tom Price – Resigned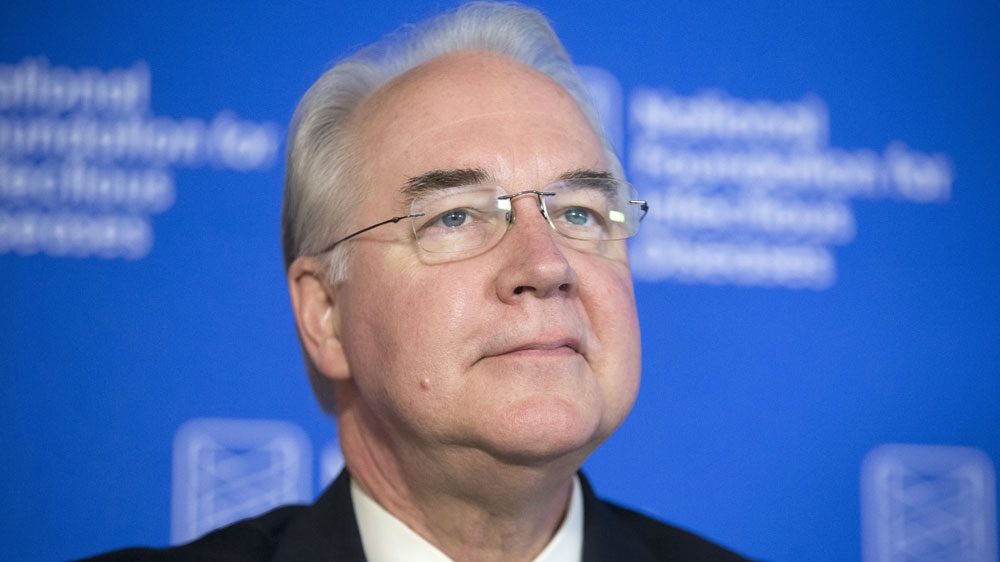 Known as a frugal congressman who railed against abuse of power and misuse of state funds, Price was caught in a media firestorm when it was discovered he cost taxpayers an estimated $1-million for his use of private planes during short trips.
He announced his resignation on September 29, 2017.
Sebastian Gorka – Resigned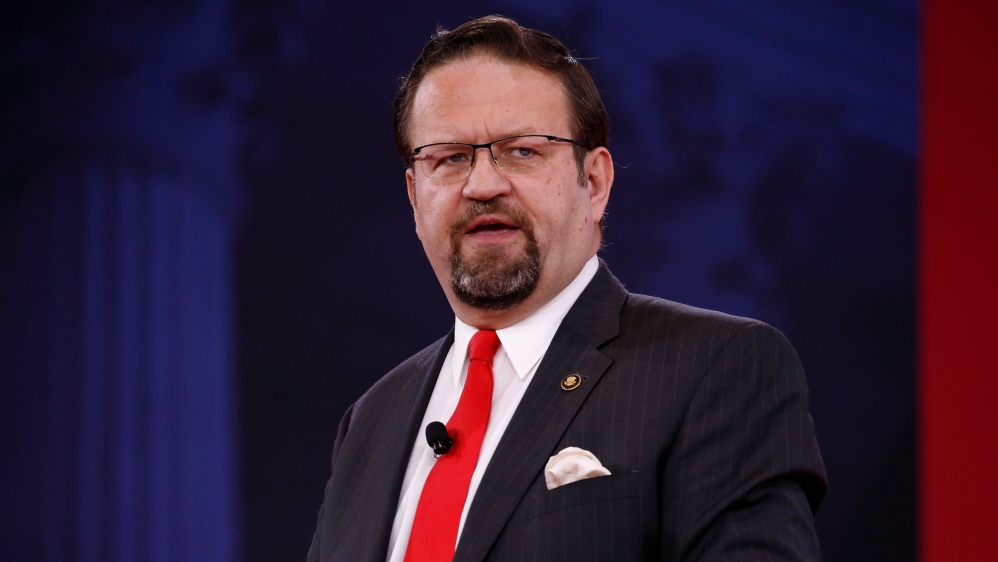 A former Breitbart staffer and close confident of chief strategist Steve Bannon, Gorka signaled his departure on August 25, 2017.
It is widely believed that Bannon's resignation a week earlier determined his decision. – Al Jazeera