'This idea that people can't change or evolve is very dangerous," Nakhane says near the end of a far-reaching conversation, which was ostensibly about his upcoming sophomore album. This statement follows an admission that consciously he wanted to step away from his debut album, Brave Confusion, leaving it as a testament to who he was as an artist then.
Last year, a time capsule was discovered in Spain inside a wooden Catholic statue of Jesus. It was written by a chaplain in 1777 about the economic, cultural and political views of the time.
The appeal of recording the prevailing mood of a time for the future is old but it has been upset in the internet age. More time is seemingly squashed into a single year than ever before, with influences flying at the speed of technology, making artefacts from our recent past seem like preservations from a different age.
Nakhane is a prime example of this when considering the time between Brave Confusion and its major follow-up, the thoroughly enjoyable You Will Not Die.
In mid-2013, Brave Confusion was launched into the South African psyche on a bed of acoustic guitar-led pop, which was a breath of fresh air, and lyrics that read as poems, begging you to explore their themes of love and sexuality. Amid general praise for both it and its creator, the album would go on to win a 2014 South African Music Association award for best alternative music album. But a lot has changed since then.
The earliest clues of this are the first sounds heard on the new album's lead single, Clairvoyant — a crunchy, processed shaker loop followed by percussion parts that boom from a drum machine. It's only a third of the way into the song that any discernible guitars arrive, and even then, they're electronically distorted. Before this, synthesizers have already been swelling and arpeggiating in the background of Nakhane's commanding vocal presence.
"I don't think I make guitar music any more. This is a synthesiser album, a keyboard album. I couldn't go back to where I was with Brave Confusion — in 2013 and playing venues where this 'folk revival' thing had started in South Africa, which was so racially messy, filled with microaggressions and ideas of authenticity, which meant you had to be white, with a checked shirt and a beard and a guitar."
The move was more than reactionary, though, as electronics allowed for more control over the sound of the album, with sparse arrangement pushing the voice to the front and centre, raising the emotive quality of the performances.
Even now, having moved to London to be closer to his new label, BMG, influences from home still reveal themselves on the album, perhaps more so in Nakhane's performances than in the music backing them. Much of his early tutelage was in the context of church choirs, and gospel-inspired vocal arrangements here provide the music, but with added stately power and soul.
The album's two following singles, Presbyteria and Interloper, feature choirs, with the former recorded in a church with specialised sound engineering to capture the performance.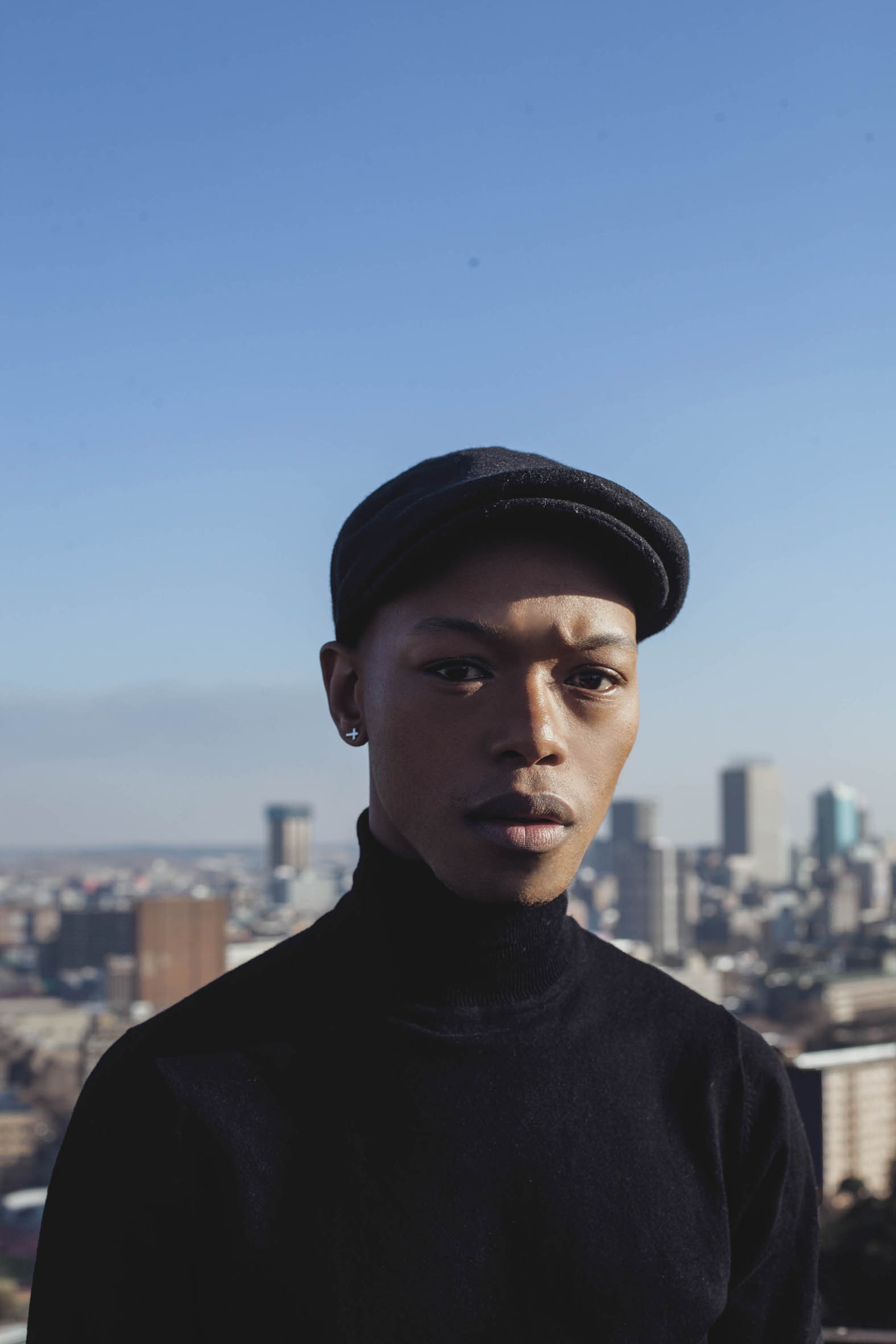 [While creating the album Nakhane inserted himself into the spaces that helped mould him (Tarryn Hatchett)]
Nakhane's insertion of his art into these revered spaces only begins at the recording, with the lyrical themes taking a similarly irreverent stance. "There is a decision to queer that narrative and that imagery, like on Presbyteria and [album closer] Teen Prayer.
"This idea of inserting myself into that space that influenced me and made me … doesn't necessarily want me anymore, but also doesn't get to choose what I write about."
It's this attitude that has also seen Nakhane's own effect on the spaces he has left behind expand, with reactions varying from praise to scorn, most notoriously for his starring role in the critically acclaimed, but recently banned and then unbanned, sexuality focused coming-of-age story, Inxeba.
Although the level of pushback the film has generated all but precludes this new album, winning Nakhane's detractors over, their resistance is being met not with timidity but with a clear-eyed determination.
"My art, in all mediums, is a space where I influence and exercise power. It's the only space when I can go 'this is mine'."
There's a clarity of focus here, a sharpness previously not used in Nakhane's writing. "Clarity first" was the mantra for writing You Will Not Die, compared with the purposeful obfuscation or free association of the work that preceded it.
"I wanted [the writing] to be very clear on this album … and more naked, which is easy for me, because my mother always taught me to be unafraid."
Perhaps this was a double entendre to Presbyteria's cheeky refrain of "black and white never looked so good", because the more crystalline Nakhane's work has become, the more impact it has had.
You Will Not Die will be released on all major platforms on March 16, with a headlining performance on March 20 at the Hoxton Square Bar in Britain's East London, before Nakhane gears up to tour with the new material.
There's no way of knowing for sure what influence it will have, or what the prevailing mood will be when it's next time to put pen to paper about an album from the artist. What can be said for sure, though, is that this work is as good a preservation of his art now, and all that led up to it, as we could hope for.