Ephraim Mabena was shocked to see a body hanging from a tree while he was busy clearing rubble from wasteland he was hoping to transform into a school of excellence for African indigenous knowledge systems.
As he walked closer, he heard a cellphone ringing. It wasn't his. Startled, he walked closer to the body, which had a rope tied around the neck. It was only then that he realised the cellphone was ringing in the dead man's pocket. He called the police and raised the alarm among residents of Mamelodi's Section H.
"This was a very serious dumping site. It was really bad," says Mabena, a traditional doctor and former operative of the ANC's armed wing, Umkhonto weSizwe (MK).
This once broken piece of land — a messy, smelly dump where tsotsis stripped stolen cars, dumped cash boxes looted during cash-in-transit heists, rapists defiled their helpless victims and murderers dumped bodies — has been healed and is now a place of learning and healing. This is the Mothong African Heritage Trust.
It's next to the bustling township of Mamelodi, east of Pretoria, it is a little environmental haven, which dispels the myth that nature conservation is the preserve of white men in khaki shirts and shorts.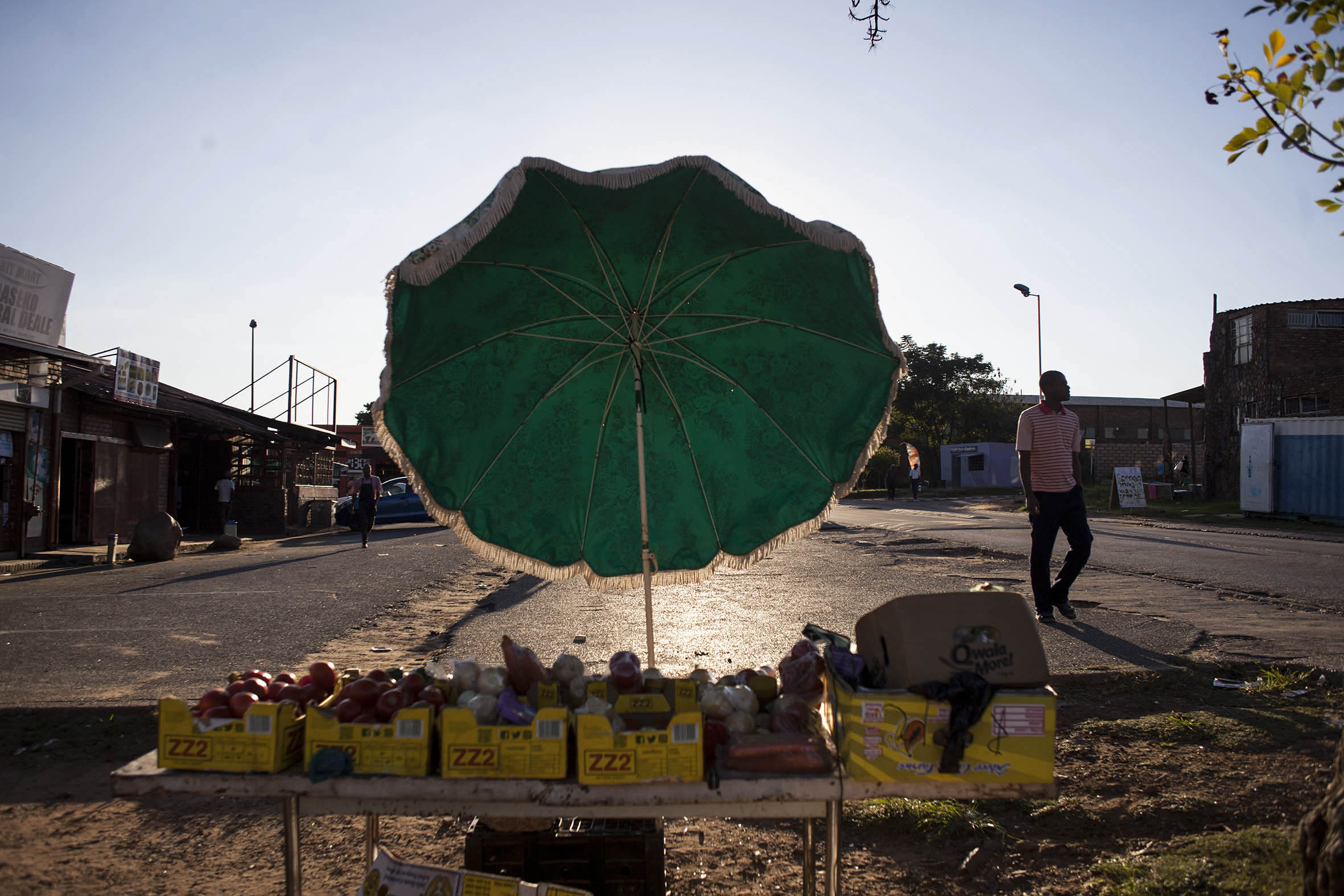 [Mothong African Heritage Trust is situated next to Pretoria's bustling township, Mamelodi (Oupa Nkosi)]
Mothong is situated above Section H and is part of the Magaliesberg, which stretches from North West to Gauteng, and forms part of the Magaliesberg biosphere, which has been recognised by the United Nations Educational, Scientific and Cultural Organisation.
'God gave it to us. We must preserve it'
It's a serene, peaceful space, in stark contrast to the chaos below in the township's streets, where taxis hoot endlessly, music blares from households and people mill about. The area around Mothong is also a haven for small creatures. On a good day, visitors can spot bushpigs, porcupines, rabbits, baboons, jackals and snakes.
It features a large garden, where indigenous medicinal plants are being preserved, and a bird sanctuary. It also has a large open garden to cater for camping, cultural events and traditional ceremonies.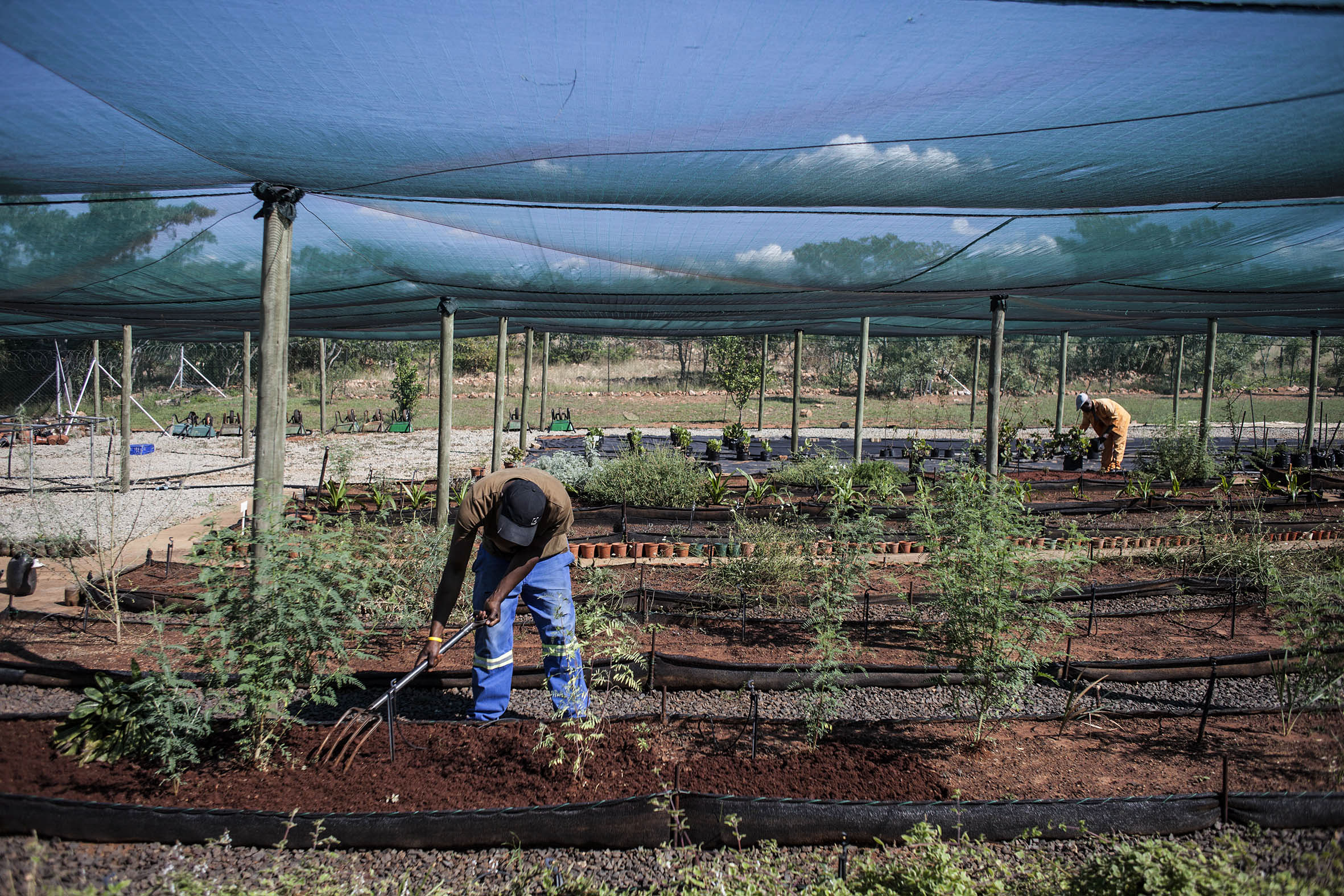 [Workers toil with the soil at the Mothong African Heritage Trust (Oupa Nkosi/ M&G)]
Mabena hopes to build a plant where indigenous plants can be processed into cosmetic and medicinal products. But his biggest wish is that Mothong grows into a thriving centre of African indigenous know-ledge systems. As a man with the gift of healing, he believes he is the right person to help to achieve this.
"Inyangas are caretakers of flora and fauna. This land is an indigenous botanical garden that God gave to us. We must preserve it," he says.
His efforts to preserve this part of the Magaliesberg, where the national flower, the protea, grows in abundance, have not gone unnoticed. Mothong is in partnership with Unisa, the University of Pretoria, the Tshwane University of Technology, the Council for Scientific and Industrial Research and the department of science and technology.
The partnerships include programmes in which botany and natural sciences students share know-ledge and study indigenous plants and medicine to help with research in fields such as HIV, tuberculosis and related diseases.
In 2013, the department of environmental affairs gave R1.4-million to fence the gardens and drill a borehole and, as part of the government's extended public works programme, to employ 80 people to erect the fences, place rocks around the gardens and do general work.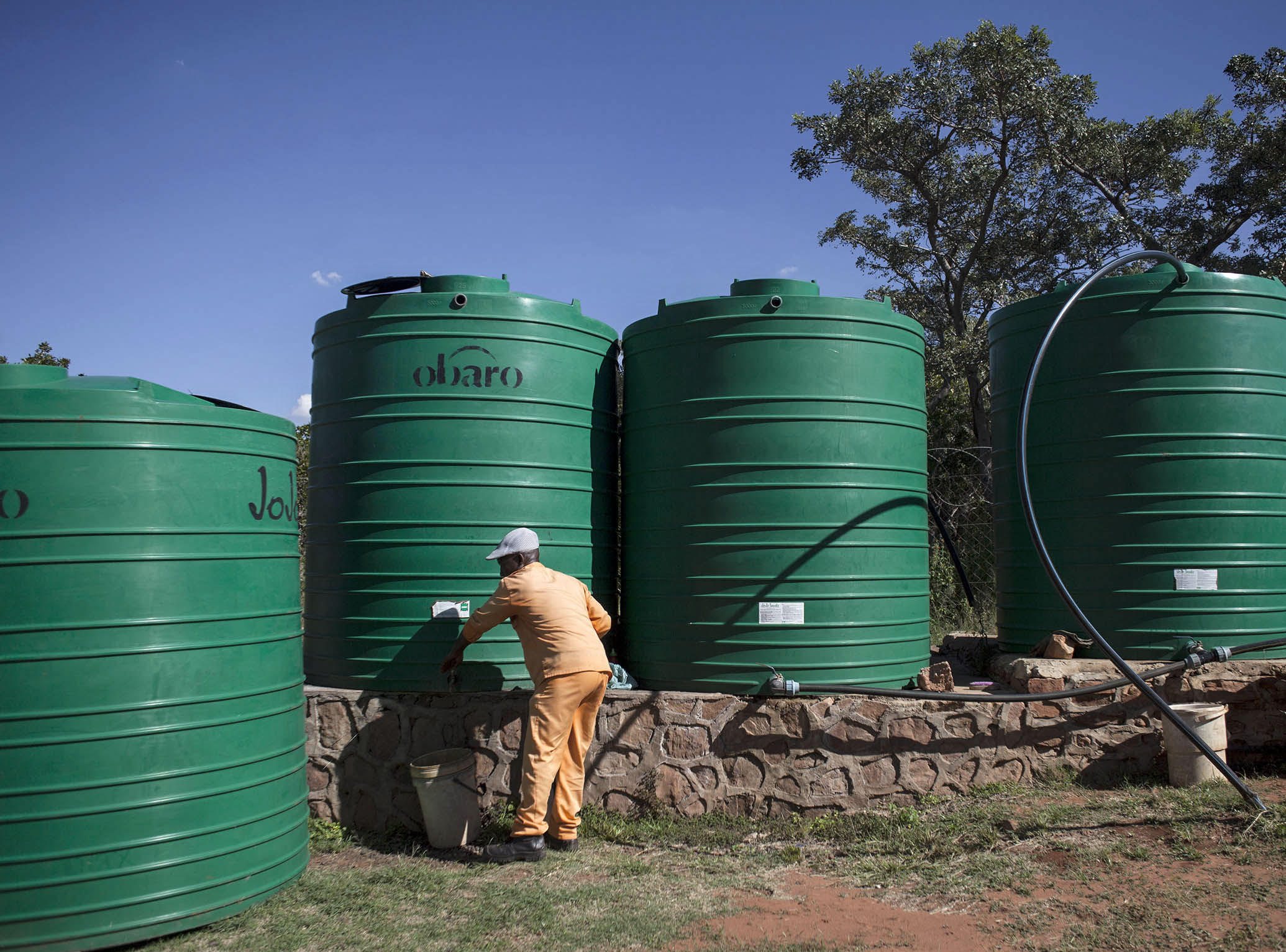 [Mothong works with the support from the science and technology department, the involvement of two universities and the Council for Scientific and Industrial Research (Oupa Nkosi/ M&G)]
Mabena hopes that he and other specialists will be able to use the centre to pass on their expertise in indigenous knowledge systems and dispel the myth that, before the arrival of European colonial settlers, Africans were in the dark about science and conservation.
"Africans knew a lot about nature conservation. They knew way beyond the fact that we [humans] exchange gases with plants. [But] apartheid took away so much. It created a lot of damage that led to people not to care for the environment."
He also wants to prove that urban spaces can be used for conservation and to change the mentality that any open ground on the outskirts of a township is automatically turned into a dump.
"People were dumping rubbish here. Even local people who worked in the [previously whites only] suburbs would bring their employers here to come dump waste. The township should not be turned into a dump," he says.
'The biggest humiliation'
With the debate over land restitution and reform gaining momentum in the political and public discourse, Mabena believes his project should serve as an example for the importance of the proper use of land and its deeper meaning.
"The biggest humiliation you can visit upon an African is to take away his land. You can't separate us from the land. We are one with it."
Mabena fears the burning issue of land could lead to violence and bloodshed if not handled properly and needs to be resolved through dialogue.
"It is very painful that [even] today the issue of land continues to be a nightmare for black people. They are the ones who are continuing to kill one another. If you kill a Red Ant [notorious eviction security company], you are killing a black man. If a policeman fires rubber bullets at land grabbers and someone dies, it's a black man killing another black man. It is not going to help us," Mabena reflects.
'Solomon Kalushi Mahlangu came here also'
The former MK operative says this particular space also played a critical role in the political events and lives of Mamelodi. He recalls that, in the 1970s and 1980s, it served as a hiding place for political activists on the run from the authorities.
He remembers many clandestine gatherings under the stars here, where activists received political education from senior comrades. He remembers also how operatives used the space to hide coded messages and even arms for use in MK missions.
One of the people he remembers coming here was Solomon Kalushi Mahlangu, the celebrated MK soldier who was hanged by the apartheid regime in April 1979 for his part in the Goch Street shooting in Johannesburg.
"He [Mahlangu] came here also. He was one of our seniors. He would spend time down there and exercise. He loved football and loved keeping fit," says Mabena, pointing to a concrete-slab road that meanders up the mountain towards the Mothong gardens.
The spot later gained notoriety when the feared security police began using it as a place to interrogate and torture captured activists.
Also, because it offers a panoramic view of Mamelodi, which was one of the hotbeds of resistance against apartheid, the security police used it to monitor the movements of marked activists and events below in the township.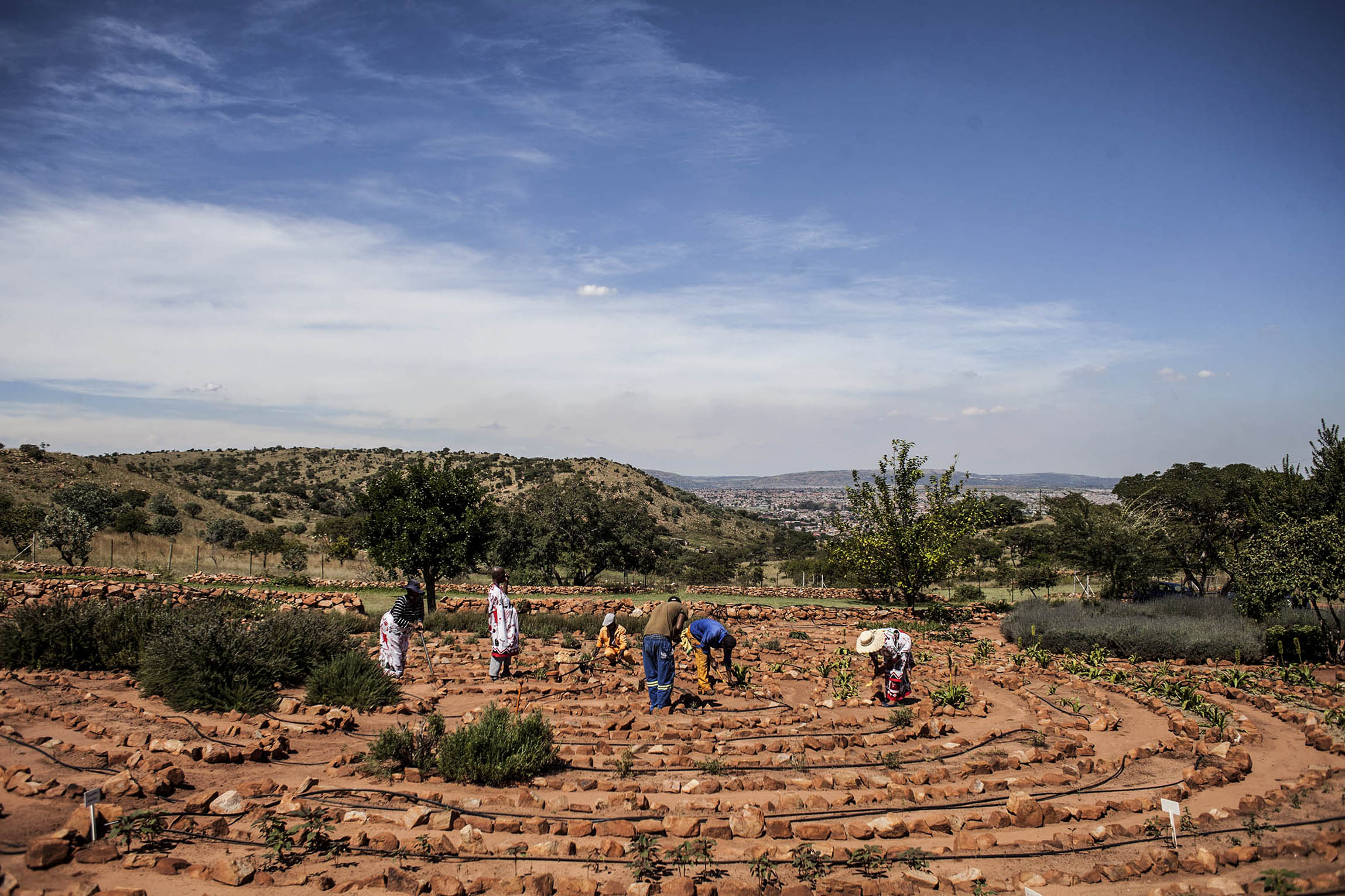 [Haven: Mothong African Heritage Trust is a place of work, research and hope (Oupa Nkosi/ M&G)]
When the wind of change finally blew across the country in 1990 with the unbanning of the ANC and other liberation movements, residents began turning the space into a wasteland, dumping everything from old car wrecks to dead animals, garden refuse and general waste there.
Some hacked down trees and muthi peddlers harvested medicinal plants without following methods that would ensure their sustainability.
Dreams ordered a rescue
But, in the late 1990s, Mabena, who also lives in Section H, had a series of dreams in which one of his elders ordered him to rescue this piece of land, clean it up and build a house of healing.
At the time, he was too busy attending to the needs of the sick calling on him at his consulting room in Section H. He ignored the calling. But when the visions didn't stop, finally, in 2001, he began what appeared at the time to be mission impossible. He began clearing the land with his bare hands.
His wife, Mabel, also a traditional doctor, and a neighbour, Mamorake Moila, who is now an administrator of Mothong, soon joined him. They toiled for days on the mountain, removing rubble, lining up rocks, cutting grass and laying out the design for a cultural heritage site.
"People were sceptical. They were saying bab' uMabena has lost his ability to read the bones and he was now running away to the mountain," Moila says with a laugh.
They scoured construction sites around the township, begging for used materials, which they took back to the site to establish footpaths and structures for a garden. Mabena used his network of contacts to arrange transport to remove the rubble.
He was there every day from sunset to dusk fulfilling the wishes of his ancestors. Sometimes he slept over on the mountain because he wanted to start work as early as he could.
"I would feel so angry when the sun set because I felt I had so much more work to do. I would sleep on the mountain hoping to start working again at 3am. But when I woke up it would still be too dark to work," he says.
'We need to cleanse this place of all that evil'
Although he was slowly making progress in clearing up the area, to some the place was still somewhere they could conceal evidence of their criminal deeds.
Once, while hard at work lining up rocks, Mabena saw a bakkie drive rapidly up the mountain. He watched its occupants quickly jump out and pull a big bag from the back. Mabena began walking towards them to reprimand them for dumping there.
But by the time he reached the spot they had already driven off. The big bag looked suspicious, so he opened it. Nothing could have prepared him for what was concealed in it — a man who had clearly been left for dead. He was still breathing but looked very drowsy. Mabena called for help.
"There is so much evil that has happened here. We need to cleanse this place of all that evil," he says.
Mothong now looks nothing like the rubbish dump it was before Mabena heeded the call of the spirits. The grounds are kept neat by Mabena, Mabel and Moila. Mabena is there every day of the week, tending to the plants and doing general work around the property.
'This knowledge must be shared'
Schools occasionally bring pupils over to learn about the plants and animals on the mountain and the significance of conservation.
Mabena also hopes the space will also one day be used for programmes to help township youths who are addicted to nyaope, which is wreaking havoc in Mamelodi and other townships.
Mabena doesn't receive an income from Mothong and runs the operation from the funds generated by his traditional healing practice. Visits to Mothong are free.
"It really hurts my pocket. But this is not about money. Once completed, I want this to be a school of excellence of indigenous knowledge systems. I will not live forever. But I want to leave something behind for the preservation of indigenous knowledge systems," he says.
But his efforts are being frustrated by the issue of ownership. The land is owned by the Tshwane metropolitan municipality. Since 2001, he has been writing letters to the municipality, government departments, the public protector and even the offices of former presidents Thabo Mbeki and Jacob Zuma, pleading to have this former wasteland transferred to Mothong. But all these efforts have come to naught.
He now hopes, with the involvement of the department of science and technology in the project, a solution may be on the horizon.
Mabena says he hopes Mothong can be run by a private and government partnership, with any of the state departments. He hopes it will thrive as a heritage site where the public can learn and traditional healers can share their knowledge.
"I do not look at the world as a mirror. I look at it as a glass through which I can learn. This knowledge must be shared," he says. —Mukurukuru Media