The Price of Everything is an engaging behind-the-scenes look at the contemporary art world that features the artists, buyers, auctioneers, dealers and curators. But be careful not to let the title of Academy award nominee Nathaniel Kahn's documentary mislead you.
The film does not tell the viewer why contemporary art is expensive, choosing instead to invite viewers to ask themselves what the relationship between taste, price, demand and value is.
But Kahn's film does make one strong assertion: contemporary art provides those who have large amounts of money with a dignified outlet. As seasoned contemporary art collector Stefan Edlis notes: "There's a lot of money floating around and not many places to put it."
In attempts to show how the contemporary art market was created, Kahn's film follows Robert C Scull, a New York businessman who hosted a large-scale, highly publicised auction of contemporary art in 1973. Scull's auction took contemporary art from a quiet, modest pursuit to a profitable, first for dealers and then for the artists, publicity-driven event.
The Price of Everything establishes the spectacle and expense of contemporary art, but one still wonders why people bother to buy art in the first place. Is it a favour to the artist? Is it an investment in their career? Is buying art a way to fuel one's own passions? Or is it simply a luxurious décor choice? The film argues that people buy art for all of these reasons, and more still.
Aside from those who buy art because they can afford it, there are those who buy art because they find pleasure and joy in spotting the next big thing. Those in the know keep their eyes on industry news, and seek out not only the trendy artists but those who they believe will be in demand or popular in the future. These industry forecasters find something new and intriguing that no one has discovered yet, buy it, watch its value increase, and then decide whether to keep it or sell it. There's a strange reverence for this obscure process, and for people who have the "eye".
The Price of Everything doesn't pretend to know what makes good or bad art. Instead, it focuses on the artists' motives for making art and how they feel about selling it. For many of them, it's not important whether any of it can objectively be classified as "good" or "bad".
Larry Poons, the abstract painter whose wild, colourful canvases have left many observers simultaneously confused and awestruck, doesn't believe in that classification, choosing instead to separate art and artists from the market and its culture of evaluation. He sums it up in one statement: "Art doesn't give a shit. It never has."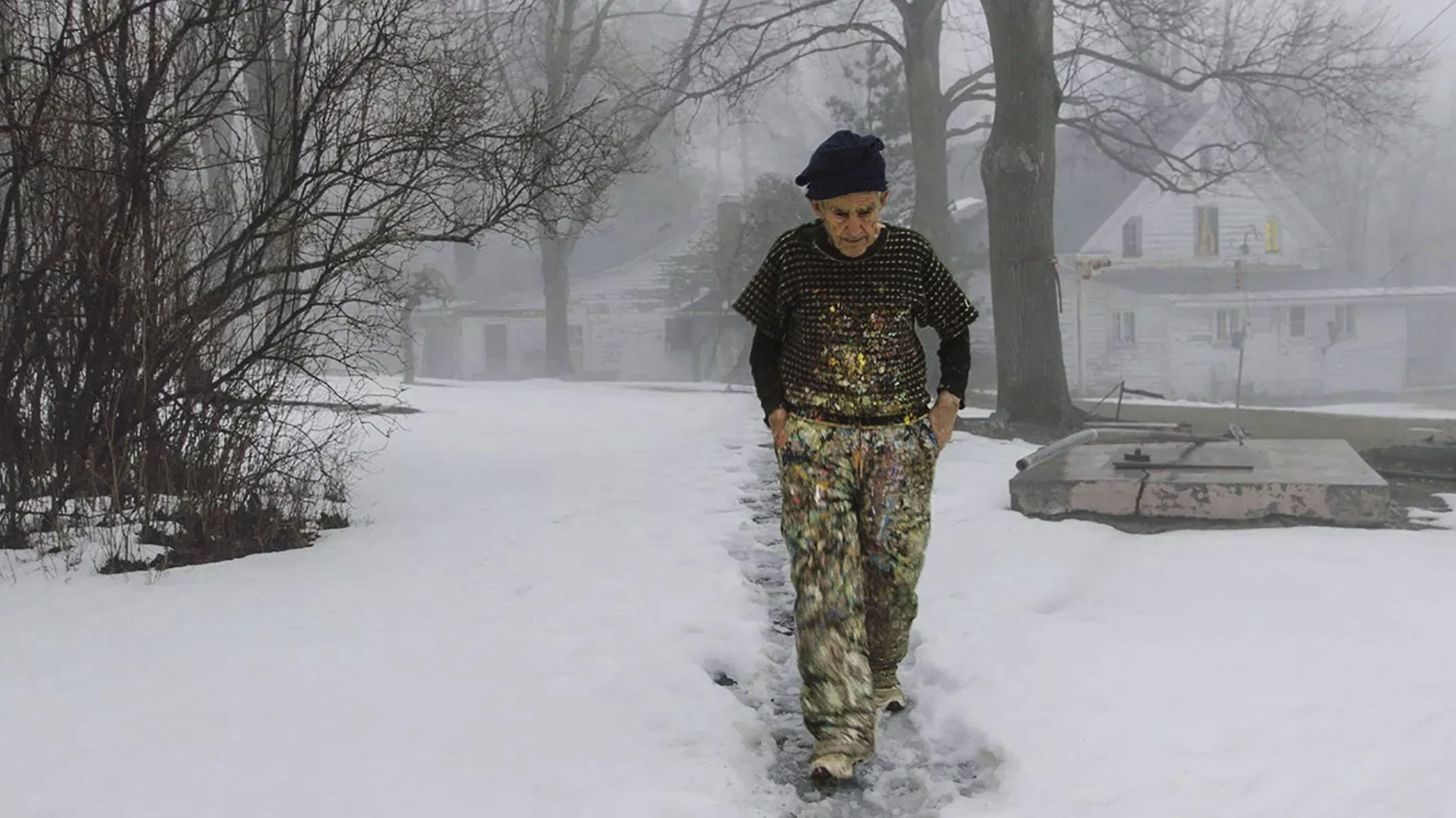 [Larry Poons sums up the art market and its culture of evaluation as one that doesn't really care]
Photographer and painter Marilyn Minter, who rose to prominence in the 1970s, talks of "white heat": the pressure of the market, which causes artists to ask over and over again, "Will this one sell for a million dollars?"
The question bears down on the artist, disturbing the creative process and sometimes even halting it.
In the film, it is generally agreed that money is necessary for trading, yet talking about the exact price of things is still the reserve of dealers or seasoned collectors. The price of art is not public knowledge.
Seldom are the prices for works of art displayed online. Everything is "POR — price on request", as if to warn anyone who suspects they may not be rich enough to own art that they should not even bother to inquire.
Still, for the artists, many die without ever tasting success in the market. The art world is fickle. People change their minds about what is good or bad (and thus about what is valuable) all the time, and artists can't always keep up. Indeed, one would think that they shouldn't have to keep up just to make a living.
Minter says that if there is something to be seen in your art, it will be seen — but it might only be after you die. As an example, artist George Condo talks about how his friend Jean-Michel Basquiat felt "washed up" before he died in 1988, because his work wasn't getting attention from galleries or buyers. Today, a Basquiat goes for millions.
Poons, who has been disengaged from the market for a large chunk of his career, was thought to be dead by many. People could not see his work so they assumed he was no longer around to make it. The truth didn't matter. These testimonies suggest that visibility can make or break an artist.
In another take of the matter, Nigerian-born painter Njideka Akunyili Crosby does not focus on death, pointing out instead that art does live forever. Even if an artist falls out of fashion or is forgotten, there is always the chance that someone will rediscover their work and put it under a spotlight once again.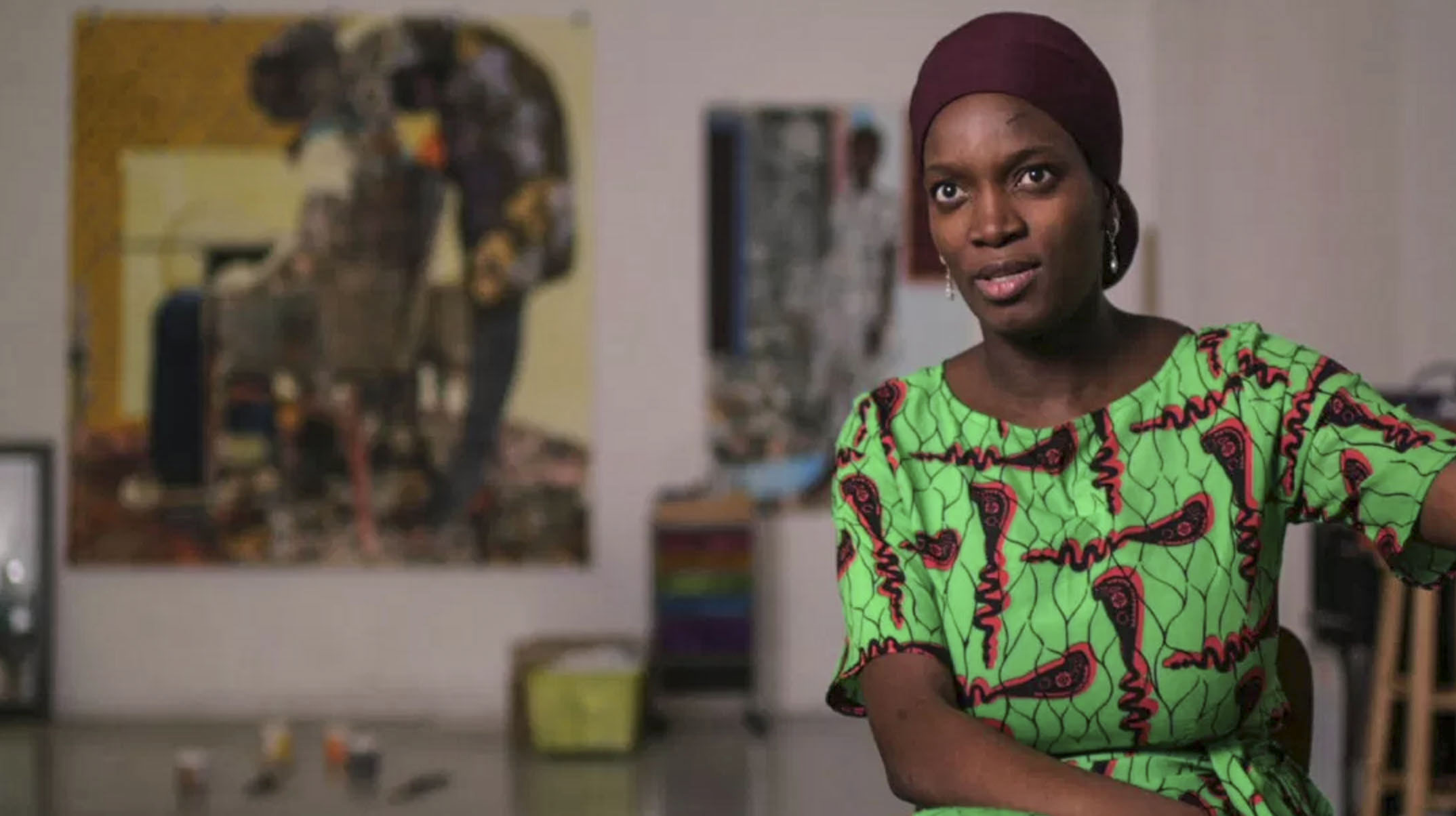 [Njideka Akunyili Crosby says art lives on after the artist's death]
Art dealers and artists don't always agree about the relationship between art and money. For Amy Cappellazzo, chairperson of the fine art division at Sotheby's, nothing is ever "priceless". All art can be sold — and should be. That is how appreciation of it is shown.
On the other hand, in the final moments of the film, German artist Gerhard Richter expresses his belief that art has no business being priced in the same range as property, stating that he would much prefer to see his work in a gallery than in a private collection.
Yet, even as artists and art dealers are often found standing on different sides of the room on the matter of money, the global contemporary art world is thriving.