One of the biggest perks of the "Classrooms of the Future" project by the Gauteng department of education (GDE), jokes the principal of one of the first schools where it was implemented, is the way that it has virtually put an end to late-coming. "The WiFi that is available at school acts as a positive reinforcer, because the pupils want to get to school early and connect," says Sesi Makena, principal of Boitumelong Secondary School in Tembisa.
Boitumelong, a non-fee paying school, was part of the first few schools that piloted the move to e-learning in early 2015. Since then, classes have gone almost fully digital; with learners using government-issued tablets to access textbooks and notes and work on, while teachers use Smart boards to facilitate their classes. "Teachers have all of their lesson plans, annual teaching plans and teaching resources such as videos loaded onto their Smart boards," says Makena.
Originally outlined by Gauteng education MEC Panyaza Lesufi in his five-year plan for the province in September 2014, the initiative aims to ensure that all schools have connectivity through state infrastructure at a classroom level, as well as e-learning solutions and information and communications technology (ICT) solutions. In 2014, the Gauteng provincial government signed a deal with Huawei to provide 88 000 tablets to 2 200 beneficiary schools. "We provide classroom devices in the form of interactive boards and classroom servers, teacher devices in the form of laptops and learner devices in the form of tablet to selected schools (full ICT schools). Any township school that achieves 100% in matric is automatically included in the project as a full ICT school, getting end-to-end support from grade eight to grade 12," says GDE spokesperson Steve Mabona.
Through the implementation of ICT solutions, Lesufi hopes that the project will bring about "change and excitement in the classroom experience", as well as overall improvement for both teachers and learners.
Building a "classroom of the future" is reliant on replacing 20th-century curriculum delivery methods with modern and relevant teaching methods, ultimately aligning with National Development Plan objectives on ICTs in education, as well as with the Gauteng transformation, modernisation and reindustrialisation objectives as outlined by the 4th provincial administration.
According to Mabona, the initiative was first launched in January 2015 covering seven pilot schools, including Boitumelong, at different levels of "e-maturity". The initiative was praised by then-deputy president Cyril Ramaphosa at the launch at Boitumelong in January 2015, who said that it will ensure that South African education facilities are world-class, and lend to developing the economy. By July 2015, over 1 800 grade 12 classrooms at 377 township no-fee schools were equipped, and in July 2016 the project covered over 2 300 grade 11 classrooms at no-fee township schools. In 2017, the focus was on bringing in all township secondary schools, adding a further 83 fee-paying secondary schools. At present, the project is focusing on the grade 10 rollout in township schools, aiming to cover a further 3 100 classrooms.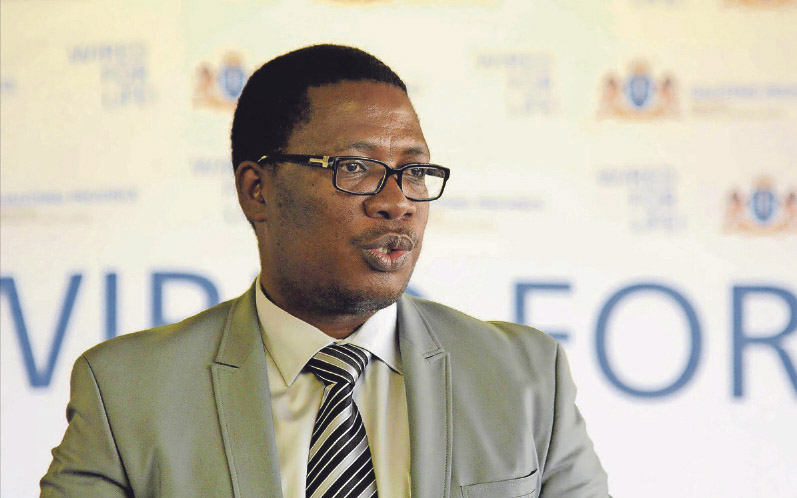 Gauteng MEC of education, Panyaza Lesufi
Three-and-a-half years after implementation, Makena is very happy with the system. "It has enhanced teaching and learning, making it easier, and teachers are enjoying what they do," she says. "It has given our learners confidence, especially in terms of using technology, and we have seen a lot of increased achievements. Our results have been improving since 2015, and in subjects such as maths and science we are doing very well as a school. Last year, the school received a district award for maths. Twenty-eight of the 36 learners who wrote matric maths and science obtained bachelors passes, and five of them were distinctions." The system also provides matric students with an easy and cost-effective way to apply to tertiary institutions.
Democratic Alliance (DA) shadow MEC of education in Gauteng, Khume Ramulifho, says that the DA is fully behind the initiative. "Students need to have these skills after secondary education, because not all of them will go on to study further. So if they get jobs in places such as call centres, they already have skills that they can use without needing to go for training."
The only concern he raises is the safety of devices, saying that criminals are now targeting schools. Makena says this does remain a concern, but there have been few incidents at her school. "While there have been some incidents of theft, all tablets have a tracking device," she says.
Ramulifho says an important part of this initiative is having an effective and proper strategy in its long-term rollout. "We need more training for our teachers so that they know how to maximise these tools, as well as also making sure that in implementing these technologies we don't gloss over basics such as teaching people how to type."
Basic education in Gauteng is the second-largest public education system in South Africa after KwaZulu-Natal, with 2018 enrolment at 2.3 million learners – a growth of one million learners since the dawn of democracy in 1994. "Providing all children with early childhood development opportunities is part of the South African dream espoused in our National Development Plan," Gauteng Premier David Makhura said in his state of the province address (Sopa) earlier this year. "Student performance, especially students from township schools, in subjects including mathematics, science, technology, economics, and accounting, has improved overall. In the 2017 matric results, Gauteng ranked second nationally after Free State, with seven Gauteng districts ranking in the top ten nationally. The introduction of digital technology in the classroom has also not only improved teaching standards and digital skills of young people, but also paved the way for new skills and forms of teaching to be developed," he said.
Ramulifho says it is "unfair" for sceptics to say that the money used on implementing this initiative could be used somewhere else. "When you introduce a new system, there will be disruptions. We need to ask how we can make it work and be sustained. When we see challenges within this system we can deal with them. We can't expect a perfect system from the start."