A Special Investigating Unit report has revealed new details about the extent of state capture at the Gauteng health department, where more than R1.2‑billion has allegedly been siphoned off.
These revelations are contained in a 122-page SIU report that places ANC Gauteng legislature chief whip Brian Hlongwa and 11 other officials at the centre of serious graft and maladministration allegations. The companies at the centre of the capture include 3P Consulting and Gupta-linked Regiments Capital.
The SIU has referred the matter to the National Prosecuting Authority and has asked that Hlongwa be charged with fraud and theft under the Prevention and Combating of Corrupt Activities Act.
Among the allegations are that the main beneficiaries during Hlongwa's three-year tenure as health MEC helped pay for his R7.2‑million house and treated him and his wife to a luxury spa treatment and limousine transport.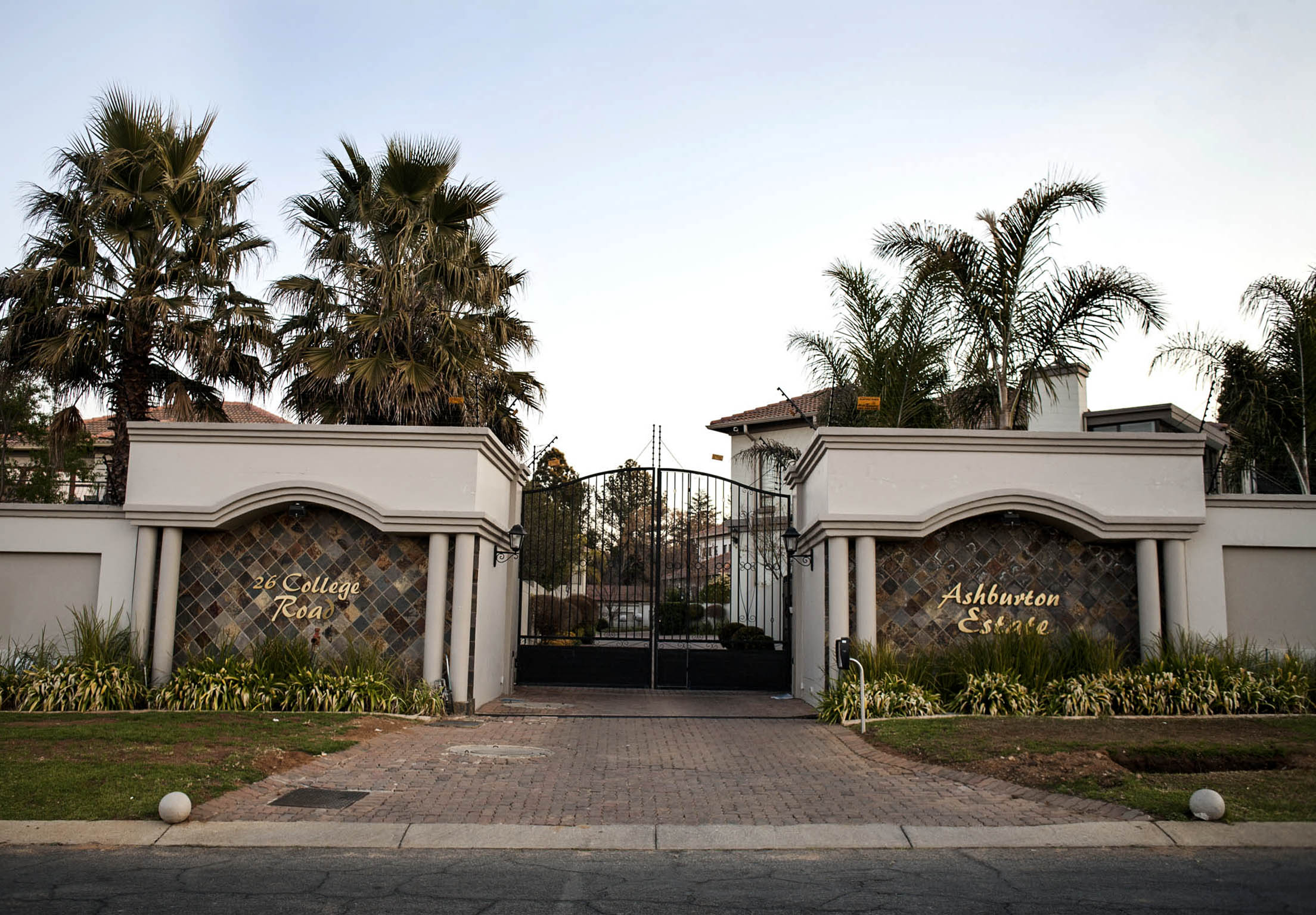 [Ashburton Estate in Brynston, Johannesburg. (Oupa Nkosi/M&G)]
The report, which probes the Gauteng health department's conduct between January 2006 and May 2010, was handed to former president Jacob Zuma in March last year but was never made public. It was only released after public interest law organisation Section27 submitted a Promotion of Access to Information Act request.
Since Hlongwa's tenure the department has suffered a massive debt burden and, in 2015, in an effort to curb costs, the department relocated almost 2 000 state-funded mental health patients from private Life Esidimeni facilities to largely ill-equipped community organisations. At least 144 patients died as a result.
Section27 has labelled Hlongwa's tenure as Gauteng health MEC as state capture. "The evidence gathered in the SIU investigation highlights how 3P Consulting sought to capture the department through providing kickbacks, luxury trips and other corrupt benefits to senior politicians, including former MEC for health Brian Hlongwa," it said in its summary of the report. The SIU report also sheds more light on the relationship between Hlongwa and the then little-known Regiments Healthcare, a business unit within Regiments Capital, one of the companies at the centre of the Gupta corruption scandal. Its then financial director, Calvin Sehlapelo, was involved in the Western Rangers Football Club with Hlongwa and Payne, said the report.
The report also alleges that Regiments director Niven Pillay paid R1‑million to a conveyancer towards Hlongwa's R7.2‑million house in upmarket Bryanston, which he has denied.
This was while Regiments was a subcontractor to 3P on a R349‑million project management unit deal with the department, which the SIU report flagged as dodgy.
Pillay has said the payment was Hlongwa's share of profits from another, unrelated property transaction.
The Mail & Guardian previously reported on part of the SIU investigation in 2014 when it ended up in court and became public. Those papers alleged that the Bryanston house was also paid for by the department's other suppliers, including Richard Payne, whose 3P Consulting netted hundreds of millions from the health department.
The latest report sheds further light on what Hlongwa and other senior health officials allegedly received from 3P — including lavish overseas trips, cash and home renovations running into millions of rands.
Over the six years it took to conclude its investigation, the specialist crime-fighting unit obtained 328 affidavits and perused more than 20 computers and servers for evidence. It uncovered a network of graft amounting to R1‑billion involving 13 senior civil servants and 10 private-sector companies.
Eleven other former provincial health officials have also been referred to the NPA to be charged with fraud and theft, including department head Sybil Ngcobo, chief operations officer and adviser to MEC Abdul Rahman, chief supply chain director Valdis Ramaano and director of information and communication technology Makgosi Mosupi.
The report reveals that Hlongwa and some department officials had enjoyed trips provided by 3P Consulting and that there was no evidence that he had declared these.
He travelled to Durban twice in 2008, and Cape Town, Uganda and Zambia in 2009. Other officials travelled to Dubai and Singapore.
According to the SIU report, the gratifications "were to advance the business interests of 3P".
"In the context of the corrupt relationship between 3P, Baoki [a consortium of companies including 3P, AME Africa and Amethyst that was also contracted by the department], the department officials and the former MEC, Hlongwa, the payments are seen to have had the effect of further inducing and sustaining the preferential treatment and unlawful conduct by officials of the department and the former MEC," it said.
"Their objectivity was accordingly tainted by the preceding and ongoing corruption."
The report said that emails had shown that during meetings between Payne, Phil Austin (who owned another 3P subcontractor) and Hlongwa, Austin offered to use television footage to obtain sponsorship for the football club. In April 2008, TLC (a subcontractor to 3P and later to Baoki) produced a draft schedule of programming related to health and wellbeing matters. It included four slots of four minutes each on the football club, with each slot costing an estimated R60 000 to shoot — paid for by the health department.
Regiments Capital gained notoriety after it was linked to various projects at state-owned entities that would later be linked to state capture.
One of its directors, Eric Wood, who left to join Trillian after fellow directors rejected an offer to buy a stake in the company from the Gupta family, is at the centre of dodgy billion-rand contracts that Gupta-linked companies scored at Eskom and Transnet.
Johannesburg mayor Herman Mashaba has also revealed that, under the city's previous ANC dispensation, Regiments had benefited from a tender that was allegedly tailor-made for them to manage the city's R18‑billion fund for paying back loans and investments. Mashaba alleged the company's bid was "arguably the most expensive" out of 11 competitors, including large banks and specialist fund managers.
Pillay could not be reached for comment because he was travelling to the United States on Thursday. Hlongwa's spokesperson, Kgapa Mabusela, said he could not comment on the report's findings because "the matter is before the courts".
The SIU said three of the officials — Ramaano, Ramogale and Kedama — had been dismissed from the department. Hlongwa and another official, Ingrid Bailey, could not be disciplined because they had left the department. Bailey, a former ICT commodities manager in the department who the SIU found had altered bid evaluation documents in a tender, is now a deputy director in the Gauteng treasury.
Gauteng treasury spokesperson John Sukazi said it had been alerted to the health department's issues in December 2016 and that disciplinary action was instituted against Bailey once a final report was concluded in April 2017. "In September 2017, Gauteng provincial treasury charged Ms Bailey with misconduct in line with the recommendations of the SIU investigation report and the public service regulatory environment."
The Public Servants Association lodged a dispute with the public service bargaining council to challenge the time it took the SIU to conclude the probe — almost eight years — and the outcome of the arbitration process is awaited, Sukazi said.
Bailey could not be reached for comment, but according to the SIU she could not explain how she lowered the price on one company's bid by 14% and inflated another by a competitor by R513‑million.