Papa Penny is famous. With his bouffant hairdo sitting tremulously on top of his head like a crazy, hairy, postcoital doodle, his chintzy multicoloured suits and his fingers dripping with rings, he is also instantly recognisable.
He's standing outside the SABC studios in Polokwane this week after a radio interview. People in passing cars exclaim in delight at his presence, a van full of police officers hollers his name in exchange for a wave and an "Ahee!" — the common greeting in Limpopo. At a local tile shop, a middle-aged lady squeals in surprise before rushing for a photograph. She begs him to wait long enough for her to fetch her daughter for another snap. Papa Penny, real name Eric Kobane, obliges.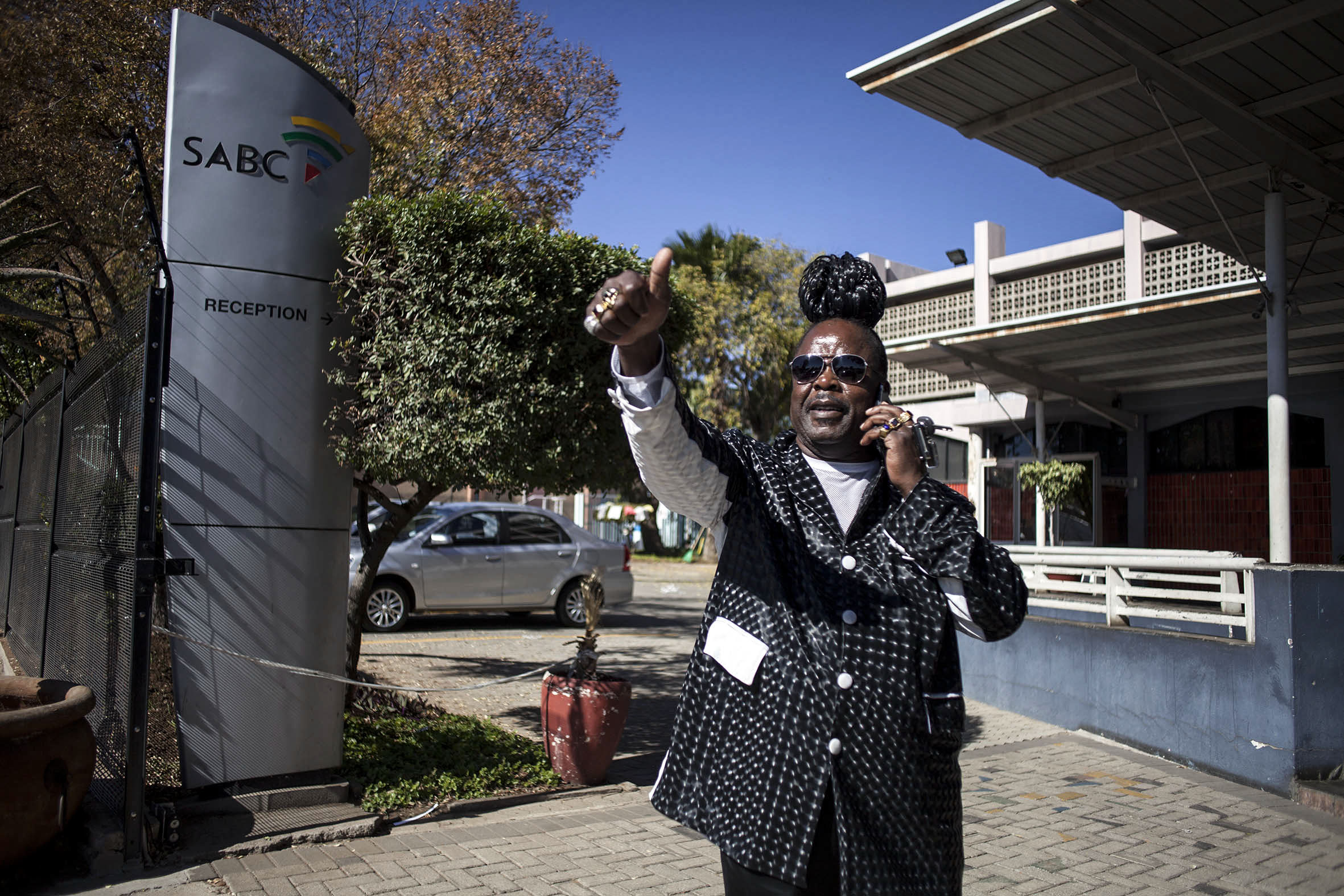 [Papa Penny. (Oupa Nkosi)]
From New York's hipster music scene to the sleepy villages of his home province, Limpopo, Papa Penny is very famous. As a purveyor of Tsonga disco/Shangaan electro music, he has sold hundreds of thousands of albums across the continent and, he says, performed for crowds of up to 90 000 people in West Africa. This was after he was discovered by producer Joe Shirimani in 1994 while working as a cleaner.
When Shangaan electro exploded globally in the early part of this decade, Penny's music crossed over into the club scenes of North America and Europe. His popularity was further enhanced by his own successful reality television show, Papa Penny Ahee!, which will begin shooting its third season in a few weeks' time.
He is also an ANC ward councillor in his hometown of Giyani and is currently challenging incumbent Stan Mathabatha for the party's provincial leadership.
Penny accuses Mathabatha of being out of touch with the problems in the province and says he wants to speed up service delivery, especially of water to rural outliers; reform the health system, which he says "leaves people dying"; and create jobs to turn the province's fortunes around.
"I don't blame our organisation [for governance failures]; I blame our leaders," he says. "They must take some time to leave their office and see the reality on the ground. Don't do a lot of talking; let's do service delivery."
Penny points to the tarring of a road that joins Giyani with its northwestern villages, including Nkuri Sisafonke, where he grew up, as one of his achievements as a ward councillor for the past seven years. Others include a personal intervention that led to a primary school refurbishment project being resumed in his ward after allegations of corruption were levelled at a subcontractor, and the construction of a public library in the area.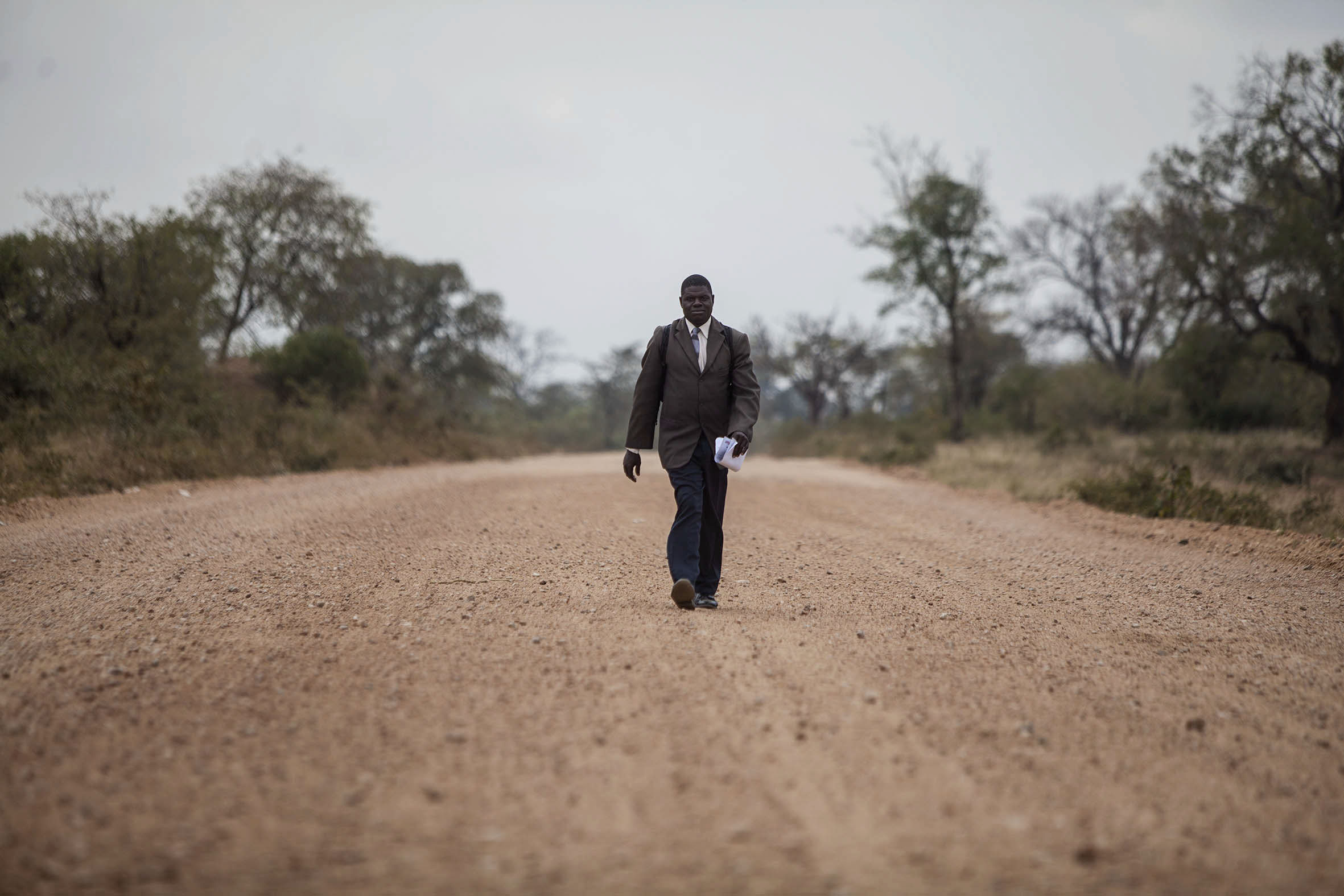 [Although Papa Penny takes the credit for getting a main road in Giyani tarred, the road from Nkuri is still untarred. (Oupa Nkosi/M&G)]
He says, to get things done, he never goes "to local or provincial [government]; I go straight to national [government] and I receive it. I don't use protocol in government. Once you use protocol, nothing gets done. They call me 'No-Protocol' at national."
For the library, on which construction started last year, he says he approached the office of then deputy president Cyril Ramaphosa to get the ball rolling and he was also a regular caller to former president Jacob Zuma, whom he refers to as "Mshini Wami". It's a recognition, one feels, of a kindredness for Zuma's public song-and-dance routines and the performance of populist politics.
"I used to call president Zuma too much, making noise. I used to call Bheki Cele when he was deputy agriculture minister too much, to talk about agricultural jobs. During the drought last year, I used to call Nomvula [Mokonyane, then water affairs minister] too much," he says.
Penny's fame has been leveraged into political access. It has also been used, as Nelson Mandela did with his own fame, to get businesses involved in social development projects. Penny says he has convinced a local fruit and vegetable producer — where he worked as a child labourer and developed a relationship with the farmer's son — to start a backyard avocado production project in the area.
He wears his celebrity with regal ease. When he stops to pick up 20kg of tile grout at a shop in Giyani, he need only pull over on the inside lane of the R81, which runs through the town, and switch on his emergency lights. A shop assistant runs over, excitement etched on his face, to take the order through the window before scurrying off to fetch the bag of grout and deposit it in the back of a shiny six-week-old 4×4 van. The van has pictures of Penny's face on its mag wheels and "#Ahee!" emblazoned on the back. His nephew says that, when Papa Penny fills up at the local petrol station, the owner insists he never has to pay.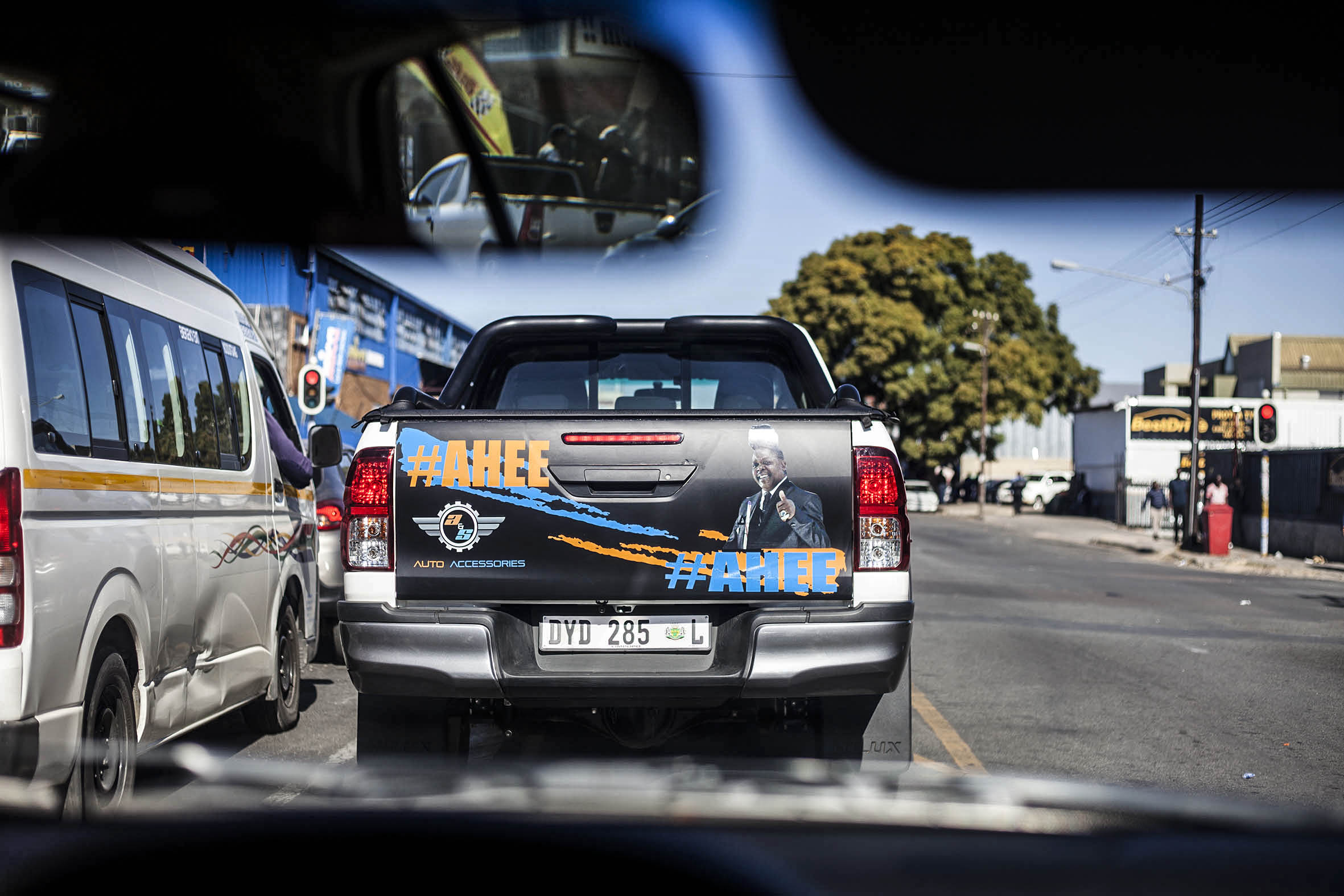 [Penny turns heads wherever he goes in his self-branded bakkie. (Oupa Nkosi/M&G)]
At his home on the edge of Nkuri Sisafonke, the walls are covered in sculptures of the Big Five and a hedge spells out "Penny Penny". A four-metre statue of Penny dressed in an orange suit with his arms outstretched and his face gleaming gold looms over the large compound. So does the question of whether someone so immersed in celebrity and personal fame will not be cosseted from the everyday impoverishment of those around him.
"I was born into poverty and I will never forget that," he says, dismissing these concerns. He points to United States President Donald Trump and former footballer and current Liberian president George Weah as examples of famous people entering politics and "doing things differently".
Leadership, whether on the political or musical stage, is about having the "right blood". "You are either born with the blood of a leader or not. When you touch something and it doesn't move, [if] you are forcing it, you must then go to be a clerk, not a leader," says Penny, underlining the idea that ordained, exceptional men — not bureaucrats — should lead.
He is "confident" that he will lead the ANC in Limpopo when the provincial election — scheduled for this weekend but the subject of a court interdict to stop it — is held.
The ANC has been embroiled in allegations of membership and vote-rigging at internal elections, a phenomenon that appears to be institutionalised countrywide. Penny concedes that votes are bought with "promises of jobs and tenders" and is adamant that he will win "without buying delegates". He says he has convinced ANC members in the province to buy into his "vision", which "is to give all our people a job".
"If people want to live in good health, vote [for] me; if they want to live in hell, vote for him [Mathabatha]," says Penny.
Tribalism has been a burning issue on Penny's campaign ticket. Of Shangaan ethnicity, he has been critical of the successive Limpopo premiers who have all been of Bapedi origin. He blames this for the underdevelopment of areas populated by Shangaan people and wants a more equitable representation of the various ethnic groups in leadership positions in the provincial government.
He warns that if tribalism is not decisively dealt with, "the country will burn" and bemoans the perpetuation of ethnic divisions after apartheid because "service delivery is for all".
Yet there is an irony in his mobilising on an ethnic ticket urgently attempting to respond to a perceived pro-Bapedi agenda — and in some of the apartheid-era tropes Penny resorts to in explaining the divisions that still fracture South Africa.
He says he considers being Shangaan a "blessing" and dismisses anti-Shangaan sentiment as "jealousy" that "started on the mines".
"Shangaan people, we love women and we know how to treat women … We know how to make nice love and the local guys became jealous of this."
Penny says he is guided by his culture, music and language, which combine melodies and spirituality to cleave a path that has taken him from poverty, through music, to politics. He is not a musician but a "messenger". He is not a politician but a "server", a "boy" for the people. He is also a famous celebrity who cares less about things such as municipal integrated development plans and more about the favours it allows to "get things done".
Penny is a contradictory, engaging mixture of global superstar and backwater homeboy. He is certainly not far off the mark when he proclaims that "everybody loves Papa Penny". But the question of whether delegates at the ANC's Limpopo conference will demonstrate this love by voting with their hearts is yet to be answered.