Finance Minister Nhlanhla Nene has demanded an explanation from SAA for its contract with interim chief financial officer Robert Head that will see him pocketing more than R5‑million for six months' work.
The contract is part of a series of expensive hires by the perennially cash-strapped national carrier. Its chief executive, Vuyani Jarana, has justified the appointments as the only way to turn the airline around.
So far, SAA has kept the details of Head's contract under wraps — despite the fact that executive pay at state-owned enterprises is meant to be public information.
If it were to be annualised, Head's package is more than the R9.5‑million former Eskom chief executive Brian Molefe was paid in 2016, which made him the highest-paid parastatal head at the time and had opposition parties up in arms.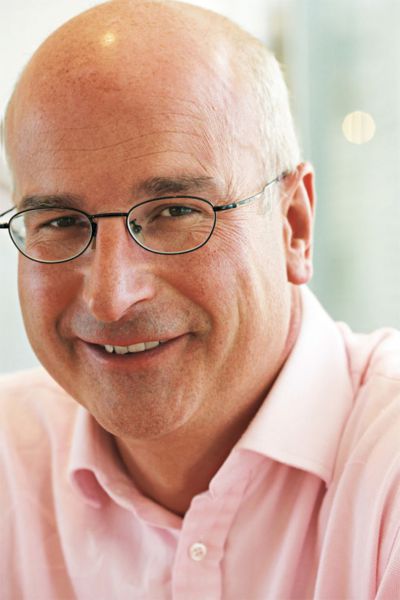 Robert Head
The British-based Head, a former finance head at Nedbank and the South African Revenue Service, was appointed on a six-month contract in April after the airline had placed its chief financial officer, Phumeza Nhantsi, on suspension in March — a move described at the time by some insiders as a purge.
In a letter addressed to SAA's board last Monday, Nene also takes members to task over their failure to inform him of the suspension of the finance head and the appointment of an acting one, saying there was no record of the airline having consulted his department.
A note from an internal SAA source described how Nene wanted to know why a certain clause in the shareholder compact between the airline and its shareholder, the finance ministry, had not been adhered to in this regard. The minister also asked SAA to produce evidence that it had followed its own recruitment processes, including determining whether local skills were available, when hiring several British-based consultants.
Treasury spokesperson Jabulani Sikhakhane said it would not comment because it was against policy to "engage with" SAA through the media. "As the shareholder ministry, the ministry of finance often, through national treasury officials, engages regularly with SAA management and, where relevant, the board of directors on various matters, including governance and funding."
Nene's questions come as the Mail & Guardian has learned details from a highly placed source of Head's R5.5‑million package over six months, including a £112 000 (R1.9‑million) retainer, a £180 000 (R3.2‑million) salary and a R342 000 car allowance.
The package, which comes to just more than R900 000 a month, eclipses what the chief executives and finance heads at Eskom and Transnet earned in the same period during the past financial year.
Transnet chief executive Siyabonga Gama and former chief financial officer Garry Pita made R3.75‑million and R2.5‑million respectively in six months last year. Molefe's and Anoj Singh's six-month earnings, when both were still employed by Eskom last year, topped R4.4‑million and R3.6‑million respectively.
This week, the airline's spokesperson, Tlali Tlali, said the numbers for Head's remuneration were "inaccurate and misleading", adding there was no retainer being paid to him.
"We confirm that we received correspondence from the minister and have duly responded to it in detail, setting out all issues pertaining to the CFO [chief financial officer] position. While we are not willing to share the contents of our response in what we see as confidential correspondence between the airline and the shareholder, we are satisfied that our response fully canvassed all the issues brought to our attention by the minister," he said.
Head's package is part of the millions of rands being spent on consultants and executives in the offices of Jarana and chief restructuring officer Peter Davies.
The airline has received R15‑billion in emergency bailout cash in the past year, including last April's R2.3‑billion to avoid defaulting on a Standard Chartered Bank loan that could have spelled disaster for the economy.
A default could have triggered SAA's creditors, calling in R19-billion debt guaranteed by government and other creditors would have followed suit.
Democratic Alliance spokesperson on SAA Alf Lees said the party has repeatedly asked SAA for the details of Head's package since May.
"We are obviously very concerned that the request for information about the salary structures has not been responded to," he said.
"That indicated that they've got something that they wish to hide. And so, for Bob Head and others to be paid what I would describe as an obscene salary, by an airline which is bankrupt and being bailed out by the taxpayer, seems to be out of order."
"This is the new board and the new executive, and they were going to save the airline and not drive it into the ground. You can't expect the taxpayer to continue to save this under these circumstances."
Head's appointment led to discord among board members. Remuneration subcommittee chair Thandeka Mgoduso is said to have questioned the appointment, as the board had only resolved to appoint him as an executive in Jarana's office.
The M&G last month reported how SAA is splurging millions of rands on new executive appointments — in some cases, doubling salaries.
This includes two executives in Jarana's office, Thabang Motsohi and Robert Newsome, who earn R4‑million and R2.5‑million a year respectively. In addition, at least three British-based consultants allegedly each earn up to €1 000 a day, in addition to Davies, who earns R6‑million a year.
Deutsche Bank is also being paid R25‑million to analyse SAA's financials.
Jarana's response to the reports has been that SAA has critical skills shortages and that company had become such a bad proposition for skilled individuals that high remuneration had become necessary to attract people of calibre.
In the latest instalment of the saga, several executives dismissed by the airline — Nhantsi, former deputy finance head Nona Sonjani and former technical chief executive Musa Zwane — approached the National Transport Movement union with allegations of boardroom lies, corporate subterfuge and purges by Jarana. This was to prepare for approaching the Commission for Conciliation, Mediation and Arbitration to have their dismissals overturned.
One SAA insider said the fact that Nene's letter, which also asked the board to explain why it had initiated a search for a finance head while it still had one, meant he was not entirely convinced of the public reasons given by SAA for the dismissals.
"He [Jarana] has made it a point to say it's nothing personal but if you look at how these things [the suspensions and dismissals] were done, it's clear he was willing to even get rid of other people just to achieve his own agenda."