Trade union Solidarity, which represents white workers predominantly, is embarking on industrial action at Sasol's giant fuel plants at Secunda and Sasolburg, which supply most of the fuel needs of the country's industrial heartland.
At any one time, experts say, there is only two weeks' supply of fuel available in Gauteng and other inland provinces, but Solidarity aims to make Sasol feel the pain without these areas running out of fuel.
The two operations supply most of the fuel in Gauteng, the northern Free State, North West, Limpopo and Mpumalanga. Gauteng accounts for 60% of the national fuel demand, consuming 15-billion litres a year.
On a regular day, Secunda produces the equivalent of 150 000 barrels of crude oil, which is refined to produce petrol, diesel and various forms of petrochemicals. Sasol accounts for about 30% of the country's fuel.
This figure is expected to decrease while Sasol completes three weeks of routine maintenance, which began on Thursday this week. Solidarity has planned a go-slow strike to coincide with the check-up.
The go-slow is intended to cause financial difficulties for Sasol, by making it take longer to get back to 150 000 barrels a day.
According to deputy general secretary Deon Reyneke, the union has delayed Sasol's return to service by two days because many of its members are licensed operators who can slow down a unit's ability to return to work at its full capacity by a few hours.
But Sasol has denied that there have been delays in returning its operations to service, saying that everything was running to schedule.
Although Sasol will be producing less fuel in this period, this does not mean petrol stations will run dry. It expects to sell the equivalent of 57- to 58-million barrels of fuel next year.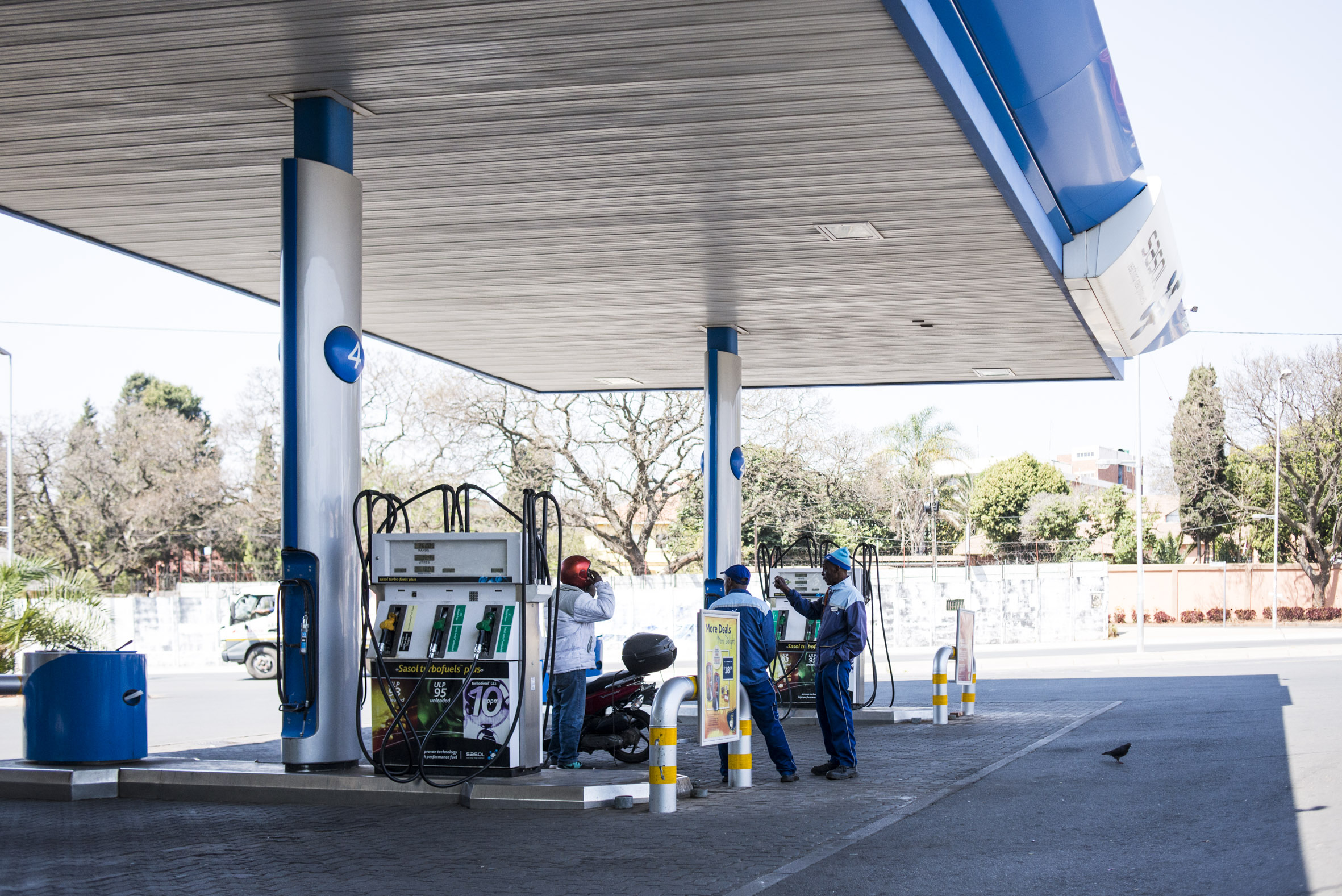 Sasol says its petrol stations won't run out of fuel. (Delwyn Verasamy/M&G)
According to Reyneke, Sasol prepared for this maintenance period months in advance, so its fuel reserves are full.
The fuel depots around Gauteng, with one or two weeks' supply of stored fuel, can also keep petrol stations running in the event that Sasol cannot supply it all, according to economist Mike Schussler.
Gauteng, which contributes 33.8% to South Africa's gross domestic product, can also have more fuel piped up from Durban if Sasol cannot provide it.
Solidarity leader Dirk Hermann said this week that the protest was "strategic" and a "power play". The union received permission to strike in May this year after two failed negotiations with Sasol over its latest broad-based black economic empowerment (B-BBEE) scheme.
Sasol Khanyisa was launched in June this year, following the approval of Sasol's shareholders last November. The share scheme is intended to benefit 230 000 black public shareholders and black permanent employees financially.
Khanyisa also aims to have 25% of Sasol South Africa Limited, a wholly owned subsidiary of Sasol, under direct, and indirect, black ownership.
Draft mining charter legislation calls for a compliant BEE company to have a minimum of B-BBEE level four status, which means that, in the B-BBEE Codes of Good Practice, a company is at least 26% black-owned.
According to Hermann, Solidarity is unwilling to accept Sasol's stance on the empowerment scheme because it is not "morally justifiable to exclude specific employees on the grounds of race".
He said the go-slow was meant to bring Sasol back to the table, even though Sasol has said it is open to discussions with the union, to bring the Khanyisa scheme in line with the draft mining charter.
This does not exclude employees from owning shares in the company based on race, Hermann said, although the draft Bill disqualifies employees from further benefiting from company shares if they already hold them. Because Sasol has coal mines, he said, it must adhere to the charter.
Sasol, meanwhile, accounted for a loss in revenue during the maintenance shutdown in its financial statements, released several weeks ago, and according to its head of media relations, Alex Anderson, business is continuing as usual at all its plants.
Anderson said an additional roughly 15 000 workers have been contracted over this three-week maintenance shutdown to support the operations, but this is the typical procedure. Sasol's maintenance programme, when it shuts down some units in some of the plants for repairs, is on schedule, he said.
According to Reyneke, Solidarity does not want Sasol to "get into financial trouble"; the union is just prolonging the time it will take for the various units within Sasol's operations to return to service.
"It's a delicate process," Hermann added. For every hour of delayed fuel production, Sasol loses "millions".
The go-slow, Reyneke said, is based on the idea that, if it takes one hour to complete a task, Solidarity members will take four. With the contract workers, maintenance will be completed on time, but the time it takes for the plant to return to service will be delayed.
Schussler said Solidarity is an example of strike strategies practised in Europe and Canada, where groups of employees will co-ordinate several 24-hour strikes over a period of weeks, causing mass disruption but no tplacing the company in a dire financial situation.
Some of these contracted workers are Solidarity members but, because of legal issues, will not be striking with permanent Sasol employees.
The real effect of Solidarity's strike would be felt during the week of September 20,said Reyneke, when Sasol intends to return to full capacity.